Payday Loans Online
is a hassle-free process with no paperwork.
Soldotha, AK Payday

Loan

Lenders
1 local store

from

1 company

located in

Soldotha, AK
All Soldotha, AK Lenders Offices
by Rating
Office Address

5.00

1 review

44096 Sterling Hwy, #C,

Soldotha, AK 99669

tel: 907-260-2629
I found out about this company and thought "Why not apply for a payday loan" since at this moment I was lacking money for buying a new washing machine as the old one was out of order. I read all the information and at first I was hesitating a little, if it was really possible to get the cash so fast. But to my surprise all happened as it was promissed. I didn't make any effort or had any trouble. I got money the next morning after applying and I was really happy. ...


about Advance Til Payday's office
44096 Sterling Hwy, #C, Soldotha, AK 99669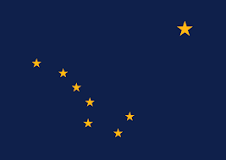 Payday Loans are legal* in Alaska.
1
Local Stores
1
Companies
1
Review
YES
Online Loans