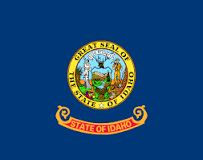 Payday Loans are legal* in Idaho.
1
Local Stores
1
Companies
1
Review
YES
Online Loans
Payday Loans Online
is a hassle-free process with no paperwork.
Sandpoint, ID Payday

Loan

Lenders
1 local store

from

1 company

located in

Sandpoint, ID
All Sandpoint, ID Lenders Offices
by Rating
Office Address

5.00

1 review

Sandpoint Title & Payday Loans

808 Lake Street,

Sandpoint, ID 83864

tel: 208-263-1740
I should confess that I'm a shopaholic. When I see a beautiful thing I can't stop thinking about it. It happens with clothes, accessories, household goods…everything. Once I saw a white coat with black buttons by H&M, it looked so stylish and fabulous that I fell in love with it that very moment. Unfortunately, I didn't have the required sum and it was nearly 2 weeks till the payday. What if the shop runs out of my size? I worried about it. My best friend helped me to find a way out – she advised me to take a payday loan from your company. I'm totally impressed by swift money transfer and the service itself. Now I'm happy and stylish in my new coat. If I didn't take the loan, my fabulous coat would be gone by the time I got my next paycheck. ...


about Sandpoint Title & Payday Loans's office
808 Lake Street, Sandpoint, ID 83864