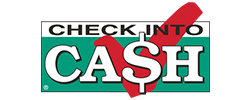 Check into Cash
Payday Loans Online
is a hassle-free process with no paperwork.
Check into Cash in Monett, MO Reviews
Check into Cash

has 2

local

stores located in

Monett, MO
All Check into Cash Monett , MO Offices
by Rating
Office Address

11 reviews

864 E Hwy 60, Suite B,

65708

tel: 417-354-0869

1 review

865 E. Hwy. 60, Suite B,

65708
Office Address

4.60

11 reviews

Check into Cash

864 E Hwy 60, Suite B,

Monett, MO

Missouri

65708

tel: 417-354-0869

5.00

10 reviews

LendNation

100 Chapel Dr, Ste D,

Monett, MO

Missouri

65708

tel: 417-235-5735

4.50

29 reviews

LendNation

703 S Elliott Ave, Ste A,

Aurora, MO

Missouri

65605

tel: 417-678-1435

3.00

2 reviews

LendNation

330 E Mount Vernon Blvd,

Mount Vernon, MO

Missouri

65712

tel: 417-461-0553
Everyone knows how difficult it is to find a loan service if you have a bad credit. Due to some mishaps with my account, I had got a bad credit report and this made the whole idea of a new loan a nightmare for me. I am a developer by profession and keeping up-to-date devices at hand is a must for me. I wanted to buy a new high-end laptop and didn't have enough cash at the time. My payday was two weeks later and the client for whom I was working asked me to submit the design samples next week. I didn't have enough balance at that time and my credit card services were already blocked. I was going through tough times as I didn't want to lose this client. Then I saw a Check Into Cash advertisement and applied. They helped me in completing all the formalities and I got the loan the very next day. I would definitely give them thumbs up for their great service.
865 E. Hwy. 60, Suite B, Monett, MO 65708