Payday Loans Online
is a hassle-free process with no paperwork.
Great Falls, MT Payday

Loan

Lenders
2 local stores

from

2 companies

located in

Great Falls, MT
All Great Falls, MT Lenders Offices
by Rating
Office Address

5.00

3 reviews

1524 10th Avenue South,

Great Falls, MT 59404

tel: 406-452-3548

4.00

4 reviews

324 Central Avenue,

Great Falls, MT 59401
Couldn't get a loan anywhere - they just told me "bad credit, sorry". So tired of having no options and then that medical issue - and my insurance expired, I didn't pay in time. This payday loan place was such a relief when they told me that I will be able to get cash in two hours. It is expensive as hell; but sometimes timing is just the only thing that matters. ...


1524 10th Avenue South, Great Falls, MT 59404
A payday loan is not the best option ever but the thing is that it might be of real help when you've got some sort of emergency. It appeared that I had to deal with one of medical bills that appeared quite unexpectedly and I was not exactly prepared. I applied for the loan and was granted in about several hours. I can only say that this is really expensive and that you should not rely on this option whenever you may have a minor problem. ...


1524 10th Avenue South, Great Falls, MT 59404
Thanks for the speedy and convenient service. I really appreciate that I can get a loan without any hassle. This is such a good thing to have a place where they do not ask questions and make the lending process as easy as possible. I took a small cash loan because I appeared in a small trouble and I had no other option because I have no parents who can give me cash - the option most of my friends have. So applied for a payday loan and it was wort it. I handled all my stuff and repaid in time with my paycheck. ...


about B & B Check Loans's office
324 Central Avenue, Great Falls, MT 59401
I really like the idea of going to a paday loan store and taking the amount I need without a probelm and all this bank and usual lending stuff. The thing is that I have such situatins now and then and this is a very conveient option for me. ...


about B & B Check Loans's office
324 Central Avenue, Great Falls, MT 59401
I bought really expensive gift for my friend and absolutely forgot about the rent that was approaching. I had to apply for this company as they promised cash in 24 hours on my account and so I really got it. One of the drawbacks is that I was not attentive to teh total amount i finally would have to repay. I manages, it's ok but I would recommend everyone to read the terms carefully in order not to be surprised on the payday. ...


about B & B Check Loans's office
324 Central Avenue, Great Falls, MT 59401
This service is hundred percent professional. You hear so many unpleasant or even horror stories about fast cash advances, and no wonder one becomes skeptical about all that stuff. But I can say for sure that now I know that there is at least one reliable company. When I found myself in a personal financial crisis I really did not know what I could do. My vechicle broke down and I needed to repair it asap. I decided to try and call this company and you know it was my lucky day! You can clearly see that those people do their job professionally, and they like communicating and helping people find a way out. They treat each customer with respect, even though all of us clients are in a dire need for some cash. As a result, I got my car repaired in time and only positive impressions of this company. With such reasonable fees, I think I will use this service in future. Thank you and keep this up! You are great! ...


1524 10th Avenue South, Great Falls, MT 59404
After retirement I feel more and more that it's so hard to manage my expenditures. I mean I used to spend quite a lot, though I wouldn't say that I'm some squanderer. Anyway, it's pretty sad to admit that beginning from 2010 I started feeling like if I wasn't able to pay for my housing. Moreover, sometimes I had to buy some crappy food for dinner. That probably wouldn't be a problem if my family could support me but you know these tough times hit us pretty hard, so they can't help me out. What's interesting is that I found a way out of it - taking a payday loan. I used to consider it the same thing as some pawnshop to which only desperate ones go to. Now that I finally solved my financial problems I surely changed my point of view. What I care about is that with payday loans my schedule gets more flexible than it used to be, cause, you know, it doesn't take a lot of time to manage the operation. Just a couple of minutes and it's done! I don't even know how I'd try to fix my financial issues without this payday loan thing. I'm definitely giving it thumbs up! ...


about B & B Check Loans's office
324 Central Avenue, Great Falls, MT 59401
Great Falls Residents Debt-to-Income Ratios
Great Falls residents have 696 median credit score and the average number of late payments is about 3.52. Below represented DTI (Debt-to-Income) ratios shows how Great Falls residents debts stacks up against their income. As of 2020.
Credit Card DTI
5.51%
Mortgage DTI
335.85%
Car Loan DTI
36.94%
Student Loan DTI
48.28%
Great Falls Residents Financial Statistics
Below represented statistics is for Great Falls, Cascade County, Montana. As of 2019.
Median age of Great Falls's residents, years
38
Labour force participation rate, %
62.6%
Unemployment rate, %
3.8%
% of residents with no health insurance
8.3%
Median individual income, USD
$28,380
Median household income, USD
$46,965
% of households with income under $35,000
36.5%
% of households with income $35,000 - $75,000
34.5%
% of households with income $75,000 - $100,000
10.6%
% of households with income over $100,000
18.4%
% of households that own their residence
62.6%
Median home value owned by residents, USD
$176,035
Median rent cost, USD
$729
Some official sources of data we used to build this page: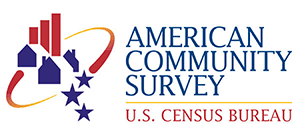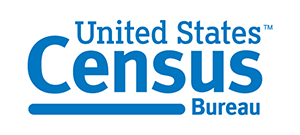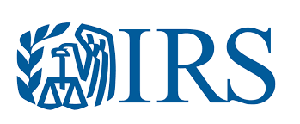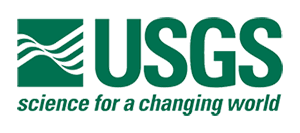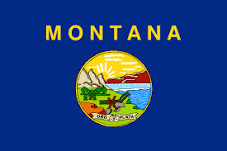 Payday Loans are legal* in Montana.
2
Local Stores
2
Companies
7
Reviews
YES
Online Loans