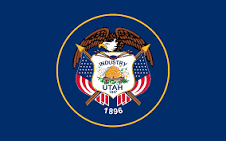 Payday Loans are legal* in Utah.
2
Local Stores
2
Companies
2
Reviews
YES
Online Loans
Payday Loans Online
is a hassle-free process with no paperwork.
Payson, UT Payday

Loan

Lenders
2 local stores

from

2 companies

located in

Payson, UT
All Payson, UT Lenders Offices
by Rating
Office Address

4.00

1 review

902 Growers Grove Blvd,

Payson, UT 84651

tel: 801-465-8900

4.00

1 review

151 So. 100W,

Payson, UT 84651

tel: 801-465-7988
My word to this company is "yes". I am sure not everyone will agree but the thing is that perhaps these people have never been in trouble, not like the one I was. A payday loan really helped me a lot to deal with the financial issue I had to resolve. I am sure, a grown-up man is able to estimate his repayment potential as well as all the consequences of non-repayment and forsee the strings attached - this is to all the people who say that padyay loans are crap. ...


about QC Finance's office
151 So. 100W, Payson, UT 84651
I applied for this loan because I had to get money fast and I did what I thought was right for me. I didn't want to go to my brother and I didn't want to go to my sister let alone the rest of the family. So, getting a payday loan was just something that I decided upon - well, my options were pretty limited. So, I borrowed $300 and it took me several months to repay. For a period of 3 months I was only able to pay the interest and didn't touch the principle. Then I managed to close this deal. Was it the best solution? No, it wasn't. But I am not crying over because I knew my options and the choices and they are actually what I made. It would have been nicer, if the rates were lower but I suppose, it is impossible. ...


about Cash Store's office
902 Growers Grove Blvd, Payson, UT 84651