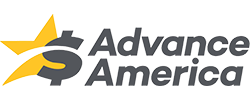 Advance America
Payday Loans Online
is a hassle-free process with no paperwork.
Advance America in Bremerton, WA Reviews
Advance America

has 1

local

store located in

Bremerton, WA
I am really grateful for such lending option. I seriously appreciate it because it is the best one for me. It is great for the situations when you have to make ends meet and especially when there are no definite outlines with these ends) I mean I cannot rely on a paycheck arriving every fortnight - this is the feature of my working place, unfortunately. I should say that payday loans are not the cheapest thing to rely on and that the interest rates could really be lower. On the other hand it is sort of short-term loan that you are offered without any questions or the like. And this is beneficial. I know where to go every time I have a delay in a paycheck.
1550 NE Riddell Rd, Ste M, Bremerton, WA 98310