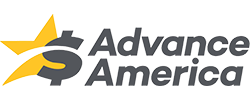 Advance America
---
Advance America is one of the top payday loan companies that was established in 1997. Therefore, the age of Advance America is currently 24 years.
This top payday loan company has more than 2500 payday loan stores in 29 states in the US and 18 lending stores in Canada.
Currently, the CEO of Advance America is Jim Ovenden, while the chairman of the board who founded this payday loan company is William Webster.
Advance America Has 1329 Local Stores In 23 States
All Advance America Offices
by Rating
Office Address

1369 reviews

14590 Seventh St.,

Victorville, CA

California

92395

tel: 760-241-6683

963 reviews

3901 Hardy Street, Suite 20,

Hattiesburg, MS

Mississippi

39402

tel: 601-296-0900

851 review

8900 Viscount Blvd, Ste AO,

El Paso, TX

Texas

79925

tel: 915-591-7726

817 reviews

955 North Parkway, Ste. H,

Jackson, TN

Tennessee

38305

tel: 731-424-0982

810 reviews

17251 Main Street,

Hesperia, CA

California

92345

tel: 760-949-3731

808 reviews

10555 Culebra Rd., Ste. 106,

San Antonio, TX

Texas

78251

tel: 210-647-1138

795 reviews

81673 Hwy. 111, Ste. 5,

Indio, CA

California

92201

tel: 760-775-5712

793 reviews

2337 S. US Highway 1,

Fort Pierce, FL

Florida

34982

tel: 772-460-8044

792 reviews

3739 E. Broad Street,

Whitehall, OH

Ohio

43213

tel: 614-237-6602

786 reviews

1688 N. Perris Blvd., Ste. D-9,

Perris, CA

California

92571

tel: 951-657-7178

762 reviews

1006 Washington Blvd., Ste. E,

Belpre, OH

Ohio

45714

tel: 740-423-7611

738 reviews

1312 Mt. Vernon Avenue, Suite #4,

Marion, OH

Ohio

43302

tel: 740-389-2090

717 reviews

14658 Woodforest Blvd.,

Houston, TX

Texas

77015

tel: 713-451-7002

708 reviews

626 South Monroe,

Mason City, IA

Iowa

50401

tel: 641-424-5750

700 reviews

1523 W. Main St., Ste. #107,

El Centro, CA

California

92243

tel: 760-370-0878

700 reviews

316 Hwy. 19 South,

Palatka, FL

Florida

32177

tel: 386-328-9515

672 reviews

7535-A Garners Ferry Rd.,

Columbia, SC

South Carolina

29209

tel: 803-776-3397

670 reviews

3431 Austin Peay Hwy.,

Memphis, TN

Tennessee

38128

tel: 901-386-3017

648 reviews

3829 Phelan Blvd.,

Beaumont, TX

Texas

77707

tel: 409-832-4314

646 reviews

1729 SW Military Dr.,

San Antonio, TX

Texas

78221

tel: 210-921-2708

643 reviews

400 N. Navy Blvd., Unit 9,

Pensacola, FL

Florida

32507

tel: 850-455-8873

641 review

5992-B Westerville Rd,

Westerville, OH

Ohio

43081

tel: 614-523-3649

640 reviews

1221 B E. Valley Parkway,

Escondido, CA

California

92027

tel: 760-233-2715

640 reviews

918 National Road,

Bridgeport, OH

Ohio

43912

tel: 740-633-5132

630 reviews

8246 Marbach Rd. #1,

San Antonio, TX

Texas

78227

tel: 210-674-5679

620 reviews

1655 East Apple Ave.,

Muskegon, MI

Michigan

49442

tel: 231-773-8593

619 reviews

3150 Hwy. 21 #114,

Fort Mill, SC

South Carolina

29715

tel: 803-547-9998

613 reviews

6308 Forest Hill Blvd.,

West Palm Beach, FL

Florida

33415

tel: 561-433-0226

613 reviews

220 Bypass 72 NW, Ste. B,

Greenwood, SC

South Carolina

29649

tel: 864-223-1987

610 reviews

820 J E. Admiral Doyle Drive,

New Iberia, LA

Louisiana

70563

tel: 337-364-1120

607 reviews

110 North 25th Street,

Fort Dodge, IA

Iowa

50501

tel: 515-576-2155

602 reviews

3036 Navarre Avenue,

Oregon, OH

Ohio

43616

tel: 419-698-0378

601 review

14130 Woodward Ave.,

Highland Park, MI

Michigan

48203

tel: 313-865-2947

600 reviews

140 E. Southmore Ave.,

Pasadena, TX

Texas

77502

tel: 713-589-1131

588 reviews

1633 Holmes Rd.,

Ypsilanti, MI

Michigan

48198

tel: 734-485-4585

585 reviews

528 N. Main St.,

Muskogee, OK

Oklahoma

74401

tel: 918-682-8033

584 reviews

2158 58th Ave.,

Vero Beach, FL

Florida

32966

tel: 772-564-9190

583 reviews

8934 Pensacola Blvd.,

Pensacola, FL

Florida

32534

tel: 850-857-0886

564 reviews

3244 Cleveland Avenue,

Fort Myers, FL

Florida

33901

tel: 239-278-5028

557 reviews

4887 Golden Gate Parkway,

Naples, FL

Florida

34116

tel: 239-352-4504

556 reviews

940 S. Military Trail, Unit 4,

West Palm Beach, FL

Florida

33415

tel: 561-471-1801

549 reviews

1745 South Eufaula Ave.,

Eufaula, AL

Alabama

36027

tel: 334-687-3103

546 reviews

113 Walnut St.,

Centreville, AL

Alabama

35042

tel: 205-225-0310

542 reviews

19315-F Saticoy,

Reseda, CA

California

91335

permanently closed

540 reviews

1413 N. State Line Ave.,

Texarkana, TX

Texas

75501

tel: 903-791-1100

536 reviews

2026 SW 34th St.,

Gainesville, FL

Florida

32608

tel: 352-378-0184

534 reviews

1055 Mineral Wells Ave., Ste. #6,

Paris, TN

Tennessee

38242

tel: 731-641-8202

533 reviews

3263 Davie Blvd.,

Fort Lauderdale, FL

Florida

33312

tel: 954-581-5219

526 reviews

5011 Lapalco Blvd., Ste. 103,

Marrero, LA

Louisiana

70072

tel: 504-340-0136

525 reviews

13139 Veterans Memorial Dr.,

Houston, TX

Texas

77014

tel: 281-893-5360

510 reviews

218-B W. Camp Wisdom Rd.,

Duncanville, TX

Texas

75116

tel: 972-296-1333

510 reviews

2166 Texas Parkway,

Missouri City, TX

Texas

77489

tel: 281-499-7270

506 reviews

1318 Azalea Drive,

Waynesboro, MS

Mississippi

39367

tel: 601-735-0121

504 reviews

807 N. Valley Mills Dr.,

Waco, TX

Texas

76710

tel: 254-776-4289

502 reviews

3148 Ambassador Caffery Pkwy. Ste. #102,

Lafayette, LA

Louisiana

70506

tel: 337-984-6142

501 review

3288 Oberlin Ave.,

Lorain, OH

Ohio

44053

tel: 440-989-3006

497 reviews

13601 W. 7 Mile Road,

Detroit, MI

Michigan

48235

tel: 313-342-1060

494 reviews

7580-A West Bellfort Rd.,

Houston, TX

Texas

77071

tel: 713-270-0479

491 review

1906 West Thomas St.,

Hammond, LA

Louisiana

70401

tel: 985-429-9600

491 review

2348 Fry Rd.,

Houston, TX

Texas

77084

tel: 281-398-6775

487 reviews

698 Cheney Highway,

Titusville, FL

Florida

32780

tel: 321-264-9595

484 reviews

300 Oxmoor Rd, Suite 101,

Homewood, AL

Alabama

35209

tel: 205-945-1615

481 review

5998 Mobile Hwy., Unit #11,

Pensacola, FL

Florida

32526

tel: 850-944-9522

476 reviews

319 Meadowbrook Rd.,

Jackson, MS

Mississippi

39206

permanently closed

474 reviews

3296 South High Street,

Columbus, OH

Ohio

43207

tel: 614-492-8160

473 reviews

19 Ohio River Plaza,

Gallipolis, OH

Ohio

45631

tel: 740-446-1604

472 reviews

300 Main St. Suite 740,

Keokuk, IA

Iowa

52632

tel: 319-524-6764

470 reviews

944 S. State Street,

Clarksdale, MS

Mississippi

38614

tel: 662-621-1788

468 reviews

578 East Virginia Way, Suite 11,

Barstow, CA

California

92311

tel: 760-255-3313

466 reviews

4663 Pacific Ave. Suite C,

Stockton, CA

California

95207

tel: 209-477-9844

464 reviews

1698 Crescent Meadows Drive,

Holly Springs, MS

Mississippi

38635

tel: 662-274-0070

464 reviews

537 Wagner Avenue,

Greenville, OH

Ohio

45331

permanently closed

463 reviews

960 Northlake Blvd.,

Lake Park, FL

Florida

33403

tel: 561-840-9950

462 reviews

101 Plank Rd., Suite 9,

Norwalk, OH

Ohio

44857

tel: 419-668-1291

462 reviews

990 N. Main St.,

Vidor, TX

Texas

77662

tel: 409-783-2395

459 reviews

5656 Weber Rd., Ste. 102,

Corpus Christi, TX

Texas

78411

tel: 361-854-5136

458 reviews

1792 S. Lake Dr., Ste. 150,

Lexington, SC

South Carolina

29073

tel: 803-808-1191

454 reviews

244A Eglin Pkwy NE,

Fort Walton Beach, FL

Florida

32547

tel: 850-314-7409

451 review

4912 Malloy Plaza,

Marianna, FL

Florida

32448

tel: 850-482-1125

447 reviews

1406-B Lexington Avenue,

Mansfield, OH

Ohio

44907

tel: 419-747-7771

443 reviews

1601 Veterans Blvd, Ste D,

Del Rio, TX

Texas

78840

tel: 830-775-2984

442 reviews

882 W. Sugarland Hwy., Unit 4,

Clewiston, FL

Florida

33440

tel: 863-983-8472

441 review

327 Cypress Gardens Blvd.,

Winter Haven, FL

Florida

33880

tel: 863-292-2016

440 reviews

1788 Hwy. 1 South,

Greenville, MS

Mississippi

38701

tel: 662-378-2654

439 reviews

2546 E. Palmdale Blvd.,

Palmdale, CA

California

93550

tel: 661-273-1051

437 reviews

3237-A Garden Street,

Titusville, FL

Florida

32796

tel: 321-383-8688

436 reviews

8110 Camp Creek Rd., Ste. 102,

Olive Branch, MS

Mississippi

38654

tel: 662-890-0732

434 reviews

403 A North Gilmer Avenue,

Lanett, AL

Alabama

36863

tel: 334-644-0602

432 reviews

117 Hwy. 332 West #K,

Lake Jackson, TX

Texas

77566

tel: 979-297-1563

429 reviews

2170 SE. Federal Hwy.,

Stuart, FL

Florida

34994

tel: 772-288-2448

429 reviews

2023 N. Main Street,

Miami, OK

Oklahoma

74354

tel: 918-542-1528

426 reviews

356 South State Road 7,

Margate, FL

Florida

33068

tel: 954-971-2220

424 reviews

720 Creswell Lane,

Opelousas, LA

Louisiana

70570

tel: 337-942-8110

422 reviews

1029 Ironton Hills Drive,

Ironton, OH

Ohio

45638

tel: 740-533-0227

422 reviews

4100 E. Harry St., Unit 10,

Wichita, KS

Kansas

67218

tel: 316-687-0909

422 reviews

305 Hwy. 6 East,

Batesville, MS

Mississippi

38606

tel: 662-578-5350

422 reviews

8574 Westheimer Rd.,

Houston, TX

Texas

77063

tel: 713-532-4175

422 reviews

12210 Montwood Dr., Ste. 112,

El Paso, TX

Texas

79928

tel: 915-857-7895

420 reviews

10169 S. Federal Hwy.,

Port Saint Lucie, FL

Florida

34952

tel: 772-337-7774

418 reviews

281 Hwy. 701 North, Unit C,

Loris, SC

South Carolina

29569

tel: 843-756-1079

417 reviews

7661 South Orange Blossom Trail,

Orlando, FL

Florida

32809

tel: 407-251-4240

417 reviews

3750 Veterans Memorial Blvd.,

Metairie, LA

Louisiana

70002

tel: 504-887-6867

417 reviews

1442 Delaware Ave., Ste. H,

McComb, MS

Mississippi

39648

tel: 601-249-2221

417 reviews

1618 Hwy. 51 South, Ste. D,

Covington, TN

Tennessee

38019

tel: 901-476-1150

416 reviews

4298 Summer Avenue,

Memphis, TN

Tennessee

38122

permanently closed

415 reviews

2012 N. Locust Avenue,

Lawrenceburg, TN

Tennessee

38464

tel: 931-762-5524

414 reviews

1149 SE Port Saint Lucie Blvd.,

Port Saint Lucie, FL

Florida

34952

tel: 772-335-0220

414 reviews

13851 S. John Young Pkwy., Unit 104,

Orlando, FL

Florida

32837

tel: 407-859-0277

414 reviews

1754 1st Street,

Kennett, MO

Missouri

63857

tel: 573-888-1820

414 reviews

4539 Garth Rd, Ste. 208,

Baytown, TX

Texas

77521

tel: 281-420-9019

413 reviews

1821 E. Hammer Lane,

Stockton, CA

California

95210

tel: 209-478-1347

412 reviews

3893 Eastern Blvd., Ste. 200,

Montgomery, AL

Alabama

36116

tel: 334-272-4606

412 reviews

209 Cox Creek Pkwy.,

Florence, AL

Alabama

35630

tel: 256-760-0131

403 reviews

8260 Pines Blvd.,

Pembroke Pines, FL

Florida

33024

tel: 954-433-8562

403 reviews

3000 Dunn Avenue, Unit #66,

Jacksonville, FL

Florida

32218

tel: 904-765-7100

403 reviews

8595 Beach Blvd #350,

Jacksonville, FL

Florida

32216

tel: 904-646-9731

403 reviews

1021 West Dekalb St., Suite A,

Camden, SC

South Carolina

29020

tel: 803-713-8223

402 reviews

1698 S. Raccoon Road, Unit 7,

Youngstown, OH

Ohio

44515

tel: 330-270-3583

402 reviews

15 E. Brent Lane #4,

Pensacola, FL

Florida

32503

tel: 850-432-1210

402 reviews

2136 William Street, Unit 185,

Cape Girardeau, MO

Missouri

63703

tel: 573-332-0855

400 reviews

4222 Asheville Hwy.,

Knoxville, TN

Tennessee

37914

tel: 865-633-4924

398 reviews

6171 E. 13th St. N.,

Wichita, KS

Kansas

67208

tel: 316-684-8900

396 reviews

769 Highway 98 Bypass,

Columbia, MS

Mississippi

39429

tel: 601-731-9183

395 reviews

11985 Collier Blvd., Ste. 4,

Naples, FL

Florida

34116

tel: 239-348-1703

395 reviews

2535 S. Ferdon Blvd.,

Crestview, FL

Florida

32536

tel: 850-683-1133

394 reviews

909 Memorial Blvd.,

Picayune, MS

Mississippi

39466

tel: 601-799-5121

392 reviews

5022 Dick Pond Road, #3,

Myrtle Beach, SC

South Carolina

29588

tel: 843-293-0184

391 review

2071 N. Mall Dr., Ste. 301,

Alexandria, LA

Louisiana

71301

tel: 318-445-7334

390 reviews

41226 Highway 280,

Sylacauga, AL

Alabama

35150

tel: 256-245-4305

389 reviews

3503 N. Memorial Pkwy, Ste. G,

Huntsville, AL

Alabama

35810

tel: 256-852-0451

389 reviews

3559 South US Hwy. 441,

Okeechobee, FL

Florida

34974

tel: 863-763-1159

389 reviews

1624 W. University Dr.,

Edinburg, TX

Texas

78539

tel: 956-287-9210

388 reviews

1995 S. Federal Highway,

Fort Pierce, FL

Florida

34950

tel: 772-460-6330

388 reviews

517 US Hwy. 17/92 W, #4,

Haines City, FL

Florida

33844

tel: 863-421-6697

388 reviews

11485 South Cleveland Ave., Ste. 2,

Fort Myers, FL

Florida

33907

tel: 239-931-9837

388 reviews

1801 East Kimberly Road, Ste. 3,

Davenport, IA

Iowa

52807

tel: 563-359-5525

387 reviews

590 W. Columbia Avenue, Ste. F,

Battle Creek, MI

Michigan

49015

tel: 269-962-0698

386 reviews

1859 Southfield Rd.,

Lincoln Park, MI

Michigan

48146

tel: 313-383-1732

384 reviews

1105 280 Bypass,

Phenix City, AL

Alabama

36867

tel: 334-297-0228

382 reviews

5914 Middlebelt Road,

Garden City, MI

Michigan

48135

tel: 734-524-1321

381 review

1684 West Market Street,

Akron, OH

Ohio

44313

tel: 330-836-0646

378 reviews

2376 Chestnut Street NE,

Orangeburg, SC

South Carolina

29115

tel: 803-533-0156

377 reviews

5932 Okeechobee Blvd.,

West Palm Beach, FL

Florida

33417

tel: 561-615-3199

375 reviews

775 Bald Hill Rd.,

Warwick, RI

Rhode Island

02886

tel: 401-821-4018

374 reviews

5647 Main St., Ste. B,

Zachary, LA

Louisiana

70791

tel: 225-654-2510

374 reviews

2012-C South Wood Drive,

Okmulgee, OK

Oklahoma

74447

tel: 918-752-0072

373 reviews

470 Airport Hwy.,

Wauseon, OH

Ohio

43567

tel: 419-335-1060

373 reviews

1200 Business Hwy. 190, Ste. 4,

Covington, LA

Louisiana

70433

tel: 985-893-4892

373 reviews

1401 N. Belt Hwy.,

Saint Joseph, MO

Missouri

64506

tel: 816-364-1381

372 reviews

1901 E. 32nd Street Suite 9,

Joplin, MO

Missouri

64804

tel: 417-782-6555

372 reviews

3040 E. Main St., Ste. O,

Uvalde, TX

Texas

78801

tel: 830-591-2383

371 review

9784 Parkway East,

Birmingham, AL

Alabama

35215

tel: 205-815-2780

371 review

5600 W. Colonial Drive, #315,

Orlando, FL

Florida

32808

tel: 407-291-6467

371 review

1007 W. Floyd Baker Blvd.,

Gaffney, SC

South Carolina

29341

tel: 864-489-8870

371 review

10511 Eastex Freeway #200,

Houston, TX

Texas

77093

tel: 713-691-3462

370 reviews

1718 High Street,

Delano, CA

California

93215

tel: 661-725-0700

370 reviews

232 Keyser Avenue,

Natchitoches, LA

Louisiana

71457

tel: 318-352-5550

369 reviews

9281 S. Main St.,

Houston, TX

Texas

77025

tel: 832-778-1346

368 reviews

410 N. 11th Ave., Ste. 103,

Hanford, CA

California

93230

tel: 559-582-7191

366 reviews

2425 W. Kenosha Street,

Broken Arrow, OK

Oklahoma

74012

tel: 918-251-1235

363 reviews

4917 Rattlesnake Hammock Rd., Unit #7,

Naples, FL

Florida

34113

tel: 239-732-5156

362 reviews

1637 Ft. Campbell Blvd.,

Clarksville, TN

Tennessee

37042

tel: 931-542-5661

362 reviews

10870 FM 1960 Rd. W,

Houston, TX

Texas

77070

tel: 281-477-8741

362 reviews

4311 Fredericksburg Rd.,

Balcones Heights, TX

Texas

78201

tel: 210-732-2935

358 reviews

1028 N. Broadway Avenue,

Bartow, FL

Florida

33830

tel: 863-519-9244

355 reviews

1453 W. Yosemite Ave.,

Manteca, CA

California

95337

tel: 209-825-9491

354 reviews

383 Havendale Blvd.,

Auburndale, FL

Florida

33823

tel: 863-967-7878

354 reviews

10772 Gratiot Ave.,

Detroit, MI

Michigan

48213

tel: 313-924-0058

353 reviews

1710 Hwy. 15 North, Ste. B,

Laurel, MS

Mississippi

39440

tel: 601-649-9238

352 reviews

4515 N. Twin City Hwy., Ste. 300,

Port Arthur, TX

Texas

77642

tel: 409-962-8216

350 reviews

2138 N. Westwood,

Poplar Bluff, MO

Missouri

63901

tel: 573-776-7701

349 reviews

1261 S. Laclede Station Rd.,

Webster Groves, MO

Missouri

63119

tel: 314-918-8979

347 reviews

1622 Beltline Rd., SW,

Decatur, AL

Alabama

35601

tel: 256-301-0052

346 reviews

2316 W. Pinhook,

Lafayette, LA

Louisiana

70508

permanently closed

346 reviews

12430 Tomball Pkwy, Ste. C,

Houston, TX

Texas

77086

tel: 281-272-6734

344 reviews

5800 Beach Blvd., Ste 116 & 117,

Jacksonville, FL

Florida

32207

tel: 904-399-5937

343 reviews

2516 A Denny Avenue,

Pascagoula, MS

Mississippi

39567

tel: 228-696-2591

343 reviews

736 Bultman Drive,

Sumter, SC

South Carolina

29150

tel: 803-938-8302

342 reviews

1604 Airport Blvd.,

West Columbia, SC

South Carolina

29169

tel: 803-794-7190

341 review

1404-C Hwy. 231 South,

Troy, AL

Alabama

36081

tel: 334-808-9066

341 review

31188 Five Mile Rd.,

Livonia, MI

Michigan

48154

tel: 734-425-0246

340 reviews

7540 S. US Hwy. 1,

Port Saint Lucie, FL

Florida

34952

tel: 772-621-4433

340 reviews

5741 Crowder Ave., Unit B-5,

New Orleans, LA

Louisiana

70127

permanently closed

340 reviews

27256 Eureka Road,

Taylor, MI

Michigan

48180

tel: 734-955-9503

339 reviews

1607 Main St., Unit B,

Chipley, FL

Florida

32428

tel: 850-638-0048

338 reviews

3440 East Jefferson Ave.,

Detroit, MI

Michigan

48207

tel: 313-567-0709

335 reviews

1011 E. Ennis Avenue, Ste. B,

Ennis, TX

Texas

75119

tel: 972-875-1458

333 reviews

1444 Ellis Avenue,

Jackson, MS

Mississippi

39204

tel: 601-352-6004

332 reviews

150 S. Hwy. 160, Ste. C-1,

Pahrump, NV

Nevada

89048

tel: 775-537-0162

329 reviews

2749 South Mooney Blvd.,

Visalia, CA

California

93277

tel: 559-622-0171

328 reviews

2840 34th St. N,

Saint Petersburg, FL

Florida

33713

tel: 727-522-4047

328 reviews

1300 Gause Blvd., Ste. B3,

Slidell, LA

Louisiana

70458

tel: 985-641-5259

328 reviews

2133 West Andrew-Johnson Hwy.,

Morristown, TN

Tennessee

37814

tel: 423-585-5800

326 reviews

610 W. Davis St.,

Conroe, TX

Texas

77301

tel: 936-539-2214

325 reviews

1829 E. 4th Street,

Ontario, CA

California

91764

tel: 909-460-5958

324 reviews

7291 Greenback Lane, Ste. 2,

Citrus Heights, CA

California

95621

tel: 916-727-1215

324 reviews

1106 James Avenue,

Bedford, IN

Indiana

47421

tel: 812-278-8790

324 reviews

2390 S. Wayne Rd.,

Westland, MI

Michigan

48186

tel: 734-595-9120

324 reviews

971 East State Street,

Athens, OH

Ohio

45701

permanently closed

320 reviews

3321 Lorna Rd., Ste. 7,

Hoover, AL

Alabama

35216

tel: 205-823-8472

319 reviews

1213 South Main St. Suite 197,

Sikeston, MO

Missouri

63801

tel: 573-472-8004

318 reviews

623 W. Park,

Greenwood, MS

Mississippi

38930

tel: 662-453-0171

318 reviews

502 West Calton Rd, Ste.204,

Laredo, TX

Texas

78041

tel: 956-791-4222

316 reviews

5985 Stirling Rd.,

Davie, FL

Florida

33314

tel: 954-316-6649

314 reviews

790 Broadway,

Chula Vista, CA

California

91910

tel: 619-409-1596

314 reviews

539 East Santa Fe Street, Ste. 1B,

Olathe, KS

Kansas

66061

tel: 913-254-1640

313 reviews

876 South US Hwy. 17/92,

Longwood, FL

Florida

32750

tel: 407-265-1022

312 reviews

969 E. 8th Avenue,

Hialeah, FL

Florida

33010

tel: 305-888-6914

311 review

1322 Ed Carey Dr.,

Harlingen, TX

Texas

78550

tel: 956-365-3566

310 reviews

2814 Lee Blvd (Unit #8),

Lehigh Acres, FL

Florida

33971

tel: 239-369-5453

310 reviews

1504 N. State St.,

Greenfield, IN

Indiana

46140

tel: 317-467-9850

309 reviews

2730 North Hwy. 67,

Florissant, MO

Missouri

63033

tel: 314-839-9989

309 reviews

991 East Nasa Road #1,

Houston, TX

Texas

77058

tel: 281-990-6630

306 reviews

155 Plaza Lane,

Oxford, AL

Alabama

36203

tel: 256-831-7730

306 reviews

2401 E. Orangeburg Ave., Ste. 170,

Modesto, CA

California

95355

tel: 209-579-1508

306 reviews

904 E. Peace Street,

Canton, MS

Mississippi

39046

tel: 601-855-9330

306 reviews

400 Warwick Ave., Ste. 2,

Warwick, RI

Rhode Island

02888

tel: 401-461-2890

305 reviews

1412 Farmerville Hwy. #2,

Ruston, LA

Louisiana

71270

tel: 318-255-5533

304 reviews

2831 Gerstner Memorial Dr.,

Lake Charles, LA

Louisiana

70601

tel: 337-477-6085

304 reviews

19135 Telegraph Road,

Detroit, MI

Michigan

48219

tel: 313-794-7081

304 reviews

6703 Bandera Rd.,

Leon Valley, TX

Texas

78238

tel: 210-522-0178

303 reviews

318 Shopping Center Dr.,

Wildwood, FL

Florida

34785

tel: 352-330-0659

303 reviews

2620 Creighton Rd., Ste. 2,

Pensacola, FL

Florida

32504

tel: 850-474-0922

303 reviews

2372 E. Southcross, Box #8,

San Antonio, TX

Texas

78223

tel: 210-531-9387

302 reviews

2038 Sam Walton Way,

Lake Wales, FL

Florida

33898

tel: 863-679-9802

301 review

21638 Libby Rd., Unit #432,

Maple Heights, OH

Ohio

44137

tel: 216-663-0870

301 review

#451 & #453 Plaza Drive,

Eustis, FL

Florida

32726

tel: 352-589-0553

301 review

463797 State Road 200, Unit 2,

Yulee, FL

Florida

32097

tel: 904-548-9942

301 review

8253 Hwy. 51 North,

Millington, TN

Tennessee

38053

permanently closed

300 reviews

3131 SW College Road, Unit #205,

Ocala, FL

Florida

34474

tel: 352-861-2600

300 reviews

2838 Henry Street, Ste. 200,

Muskegon, MI

Michigan

49441

tel: 231-830-9876

299 reviews

3255 S. Oates, Ste. 1,

Dothan, AL

Alabama

36301

tel: 334-702-9100

299 reviews

4644 Brandt Pike,

Huber Heights, OH

Ohio

45424

permanently closed

297 reviews

1880 S. Maple,

Fairborn, OH

Ohio

45324

tel: 937-879-0791

297 reviews

11927 E. Colonial Drive,

Orlando, FL

Florida

32826

tel: 407-381-2662

297 reviews

2314 S. Del Prado Blvd. South, Ste. #4,

Cape Coral, FL

Florida

33990

tel: 239-573-9272

297 reviews

1501 W. Church Street, Suite 200,

Livingston, TX

Texas

77351

tel: 936-327-1091

296 reviews

16075 -D Foothill Blvd.,

Fontana, CA

California

92335

tel: 909-429-9881

296 reviews

2150 Tamiami Trail, Unit 15,

Port Charlotte, FL

Florida

33948

tel: 941-764-0082

296 reviews

1425 E. Stone Dr., Suite 4,

Kingsport, TN

Tennessee

37660

tel: 423-392-1994

296 reviews

3709 E. Lincoln Way, Ste. E8,

Cheyenne, WY

Wyoming

82001

tel: 307-632-0389

295 reviews

1744 W. Laskey Road,

Toledo, OH

Ohio

43613

tel: 419-474-2223

295 reviews

2934 Bert Kouns Industrial Loop,

Shreveport, LA

Louisiana

71118

tel: 318-683-0172

294 reviews

4400 Dorchester Rd., Suite 102,

North Charleston, SC

South Carolina

29405

tel: 843-740-9110

293 reviews

7417 Metcalf,

Overland Park, KS

Kansas

66204

tel: 913-262-3340

293 reviews

12373 Hwy. 49, Ste. #1,

Gulfport, MS

Mississippi

39503

tel: 228-539-6268

291 review

890 S. 291 Hwy.,

Liberty, MO

Missouri

64068

tel: 816-415-1685

290 reviews

1523-B N. Texas Blvd.,

Weslaco, TX

Texas

78596

tel: 956-447-1504

289 reviews

6231 Hwy. 90, #8,

Milton, FL

Florida

32570

tel: 850-626-7024

287 reviews

676 SW Wilshire Blvd.,

Burleson, TX

Texas

76028

tel: 817-447-7960

286 reviews

676 S. Goldenrod Rd.,

Orlando, FL

Florida

32822

tel: 407-273-6150

285 reviews

1352 W. International Speedway Blvd.,

Daytona Beach, FL

Florida

32114

tel: 386-255-4660

285 reviews

13909 Nacogdoches Rd., Ste. 106,

San Antonio, TX

Texas

78217

tel: 210-946-1063

283 reviews

2351 Hwy. 46,

Wasco, CA

California

93280

permanently closed

283 reviews

616 State Road 136,

Baraboo, WI

Wisconsin

53913

tel: 608-355-7606

283 reviews

3262 D. Front St.,

Winnsboro, LA

Louisiana

71295

tel: 318-412-9162

282 reviews

11445 Coursey Blvd., Unit R,

Baton Rouge, LA

Louisiana

70816

permanently closed

282 reviews

1612 N. Longstreet Street,

Kingstree, SC

South Carolina

29556

tel: 843-354-5167

281 review

2501 Government Blvd., #5,

Mobile, AL

Alabama

36606

tel: 251-476-2693

281 review

1820 Madison St., Ste. E,

Clarksville, TN

Tennessee

37043

tel: 931-551-9190

280 reviews

5143 Salem Avenue,

Trotwood, OH

Ohio

45426

permanently closed

279 reviews

2008 University Ave., Suite D,

Oxford, MS

Mississippi

38655

tel: 662-234-0315

279 reviews

200 West Railroad Street, Suite 105,

Long Beach, MS

Mississippi

39560

permanently closed

279 reviews

2600 S. Irby St., Ste. H,

Florence, SC

South Carolina

29505

tel: 843-669-4185

278 reviews

800 Belle Terre Pkwy., Suite #212,

Palm Coast, FL

Florida

32164

tel: 386-586-3106

278 reviews

1400 N. County Rd. West,

Odessa, TX

Texas

79763

tel: 432-332-5625

277 reviews

4405 N. College Ave., Suite B,

Jackson, AL

Alabama

36545

tel: 251-246-1697

277 reviews

4505 14th St. West, Ste. 217,

Bradenton, FL

Florida

34207

tel: 941-727-8879

277 reviews

18345 Plymouth Rd.,

Detroit, MI

Michigan

48228

tel: 313-270-2966

276 reviews

595 E. Main Street, Ste 9,

Philadelphia, MS

Mississippi

39350

tel: 601-389-9910

276 reviews

200 Veterans Memorial Dr., Ste. D,

Kosciusko, MS

Mississippi

39090

tel: 662-289-3060

275 reviews

127 Belle Terre,

La Place, LA

Louisiana

70068

permanently closed

274 reviews

463 N. "K" Street,

Tulare, CA

California

93274

tel: 559-684-0810

274 reviews

901 S. Center St., Unit 2,

Marshalltown, IA

Iowa

50158

tel: 641-753-1025

273 reviews

400 Georgia Ave.Ste. 8,

Bogalusa, LA

Louisiana

70427

tel: 985-730-7330

273 reviews

1178 Woodruff Rd., Ste. 15,

Greenville, SC

South Carolina

29607

tel: 864-234-0999

272 reviews

2314 Iowa Blvd., Ste. 200,

Vicksburg, MS

Mississippi

39180

tel: 601-636-2312

272 reviews

5963 South Avenue,

Boardman, OH

Ohio

44512

permanently closed

272 reviews

2303 N. Main St.,

Liberty, TX

Texas

77575

permanently closed

271 review

3015 S. 4th St.,

Leavenworth, KS

Kansas

66048

tel: 913-680-0106

271 review

542 Lapalco Blvd.,

Gretna, LA

Louisiana

70056

permanently closed

271 review

93 S Frontage Rd., Ste. A,

Meridian, MS

Mississippi

39301

tel: 601-482-4789

271 review

3101 Lusk Dr., Ste. 109,

Neosho, MO

Missouri

64850

tel: 417-451-9955

269 reviews

1616 Town Square Shopping Center,

Cullman, AL

Alabama

35055

tel: 256-739-9190

268 reviews

1422-B S. Main Street,

Adrian, MI

Michigan

49221

tel: 517-265-2111

267 reviews

1600 Sarah Dewitt Dr., Ste. 204,

Gonzales, TX

Texas

78629

tel: 830-672-1033

266 reviews

6730 Pines Rd., Ste. 202,

Shreveport, LA

Louisiana

71129

tel: 318-671-8686

265 reviews

854 South Irvine Avenue,

Masury, OH

Ohio

44438

tel: 330-448-0039

264 reviews

5054 N. Blackstone Ave., Ste. 102,

Fresno, CA

California

93710

tel: 559-227-5041

264 reviews

10347 Bonita Beach Rd. SE #110,

Bonita Springs, FL

Florida

34135

tel: 239-949-2090

264 reviews

11902 S. Blue Ridge Ext., Ste. E,

Grandview, MO

Missouri

64030

tel: 816-761-1463

263 reviews

3501 Mahoning Avenue NW,

Warren, OH

Ohio

44483

tel: 330-847-7287

263 reviews

14560 S. Military Trail, Ste. B5,

Delray Beach, FL

Florida

33484

tel: 561-638-5305

263 reviews

1603 Seltice Way, Ste. B,

Post Falls, ID

Idaho

83854

tel: 208-773-7578

263 reviews

503 S. Burnside Ave,

Gonzales, LA

Louisiana

70737

tel: 225-647-8780

263 reviews

664 Bells Hwy.,

Walterboro, SC

South Carolina

29488

tel: 843-542-9501

263 reviews

1012 East Hwy. 82,

Gainesville, TX

Texas

76240

tel: 940-668-8273

261 review

76 Washington Square,

Washington Court House, OH

Ohio

43160

tel: 740-636-1988

261 review

5132 SE 14th St.,

Des Moines, IA

Iowa

50320

permanently closed

260 reviews

547 US Hwy. 80 W,

Demopolis, AL

Alabama

36732

tel: 334-289-0892

259 reviews

1369 E. Osceola Pkwy.,

Kissimmee, FL

Florida

34744

tel: 407-847-3815

258 reviews

1111 N. Quincy Ave.,

Ottumwa, IA

Iowa

52501

tel: 641-684-0083

258 reviews

1202 S. James Campbell Blvd., Ste. 20,

Columbia, TN

Tennessee

38401

tel: 931-388-8186

258 reviews

3403 Spencer Hwy.,

Pasadena, TX

Texas

77504

permanently closed

257 reviews

500 John R. Junkin Dr, Ste. 8,

Natchez, MS

Mississippi

39120

tel: 601-442-1955

256 reviews

12848 West 87th St.,

Lenexa, KS

Kansas

66215

tel: 913-495-9715

256 reviews

1573 Whiskey Rd.,

Aiken, SC

South Carolina

29803

tel: 803-641-6257

255 reviews

3311 N. Federal Hwy.,

Pompano Beach, FL

Florida

33064

tel: 954-942-5661

255 reviews

34518 Warren Road,

Westland, MI

Michigan

48185

tel: 734-458-8512

253 reviews

1906 Hwy. 21 Bypass,

Monroeville, AL

Alabama

36460

tel: 251-575-4208

253 reviews

2914 Hwy. 80, Ste. C,

Pearl, MS

Mississippi

39208

tel: 601-932-8296

252 reviews

2250 US Hwy. 43, Ste., 116,

Winfield, AL

Alabama

35594

tel: 205-487-0040

252 reviews

615 S. Bishop,

Rolla, MO

Missouri

65401

tel: 573-368-2834

251 review

1506 Hwy. 278 East, Suite E, P.O. Box 182,

Amory, MS

Mississippi

38821

tel: 662-256-9254

251 review

1220 Ben Sawyer Blvd., Ste. T,

Mount Pleasant, SC

South Carolina

29464

tel: 843-971-4092

251 review

3020 E. Saginaw St,

Lansing, MI

Michigan

48912

tel: 517-333-2092

250 reviews

8300 NW 27th Ave.,

Miami, FL

Florida

33147

tel: 305-836-2092

249 reviews

6902 Olive Blvd.,

University City, MO

Missouri

63130

tel: 314-862-1678

249 reviews

3517 S. Noland Rd.,

Independence, MO

Missouri

64055

tel: 816-833-5718

248 reviews

2964 SW 8th Street,

Miami, FL

Florida

33135

tel: 305-649-8190

247 reviews

15937 St. Rt. 170, #6,

East Liverpool, OH

Ohio

43920

tel: 330-382-0245

246 reviews

1144 North Gateway Ave.,

Rockwood, TN

Tennessee

37854

tel: 865-354-8726

246 reviews

2210 S. Range Ave., Ste. A,

Denham Springs, LA

Louisiana

70726

permanently closed

246 reviews

2101 Enterprise Dr., Suite C,

Mullins, SC

South Carolina

29574

tel: 843-423-7405

245 reviews

1820 A South Commerce Street,

Grenada, MS

Mississippi

38901

tel: 662-294-9005

245 reviews

320 NE 8th St., Bay #6,

Homestead, FL

Florida

33030

tel: 786-243-0444

244 reviews

2734 Whitson Street,

Selma, CA

California

93662

tel: 559-896-3003

244 reviews

1256 N. Jerry Clower Blvd.,

Yazoo City, MS

Mississippi

39194

tel: 662-716-7228

244 reviews

4030 Lebanon Pike,

Hermitage, TN

Tennessee

37076

tel: 615-885-6595

243 reviews

4715 N. Congress Ave.,

Boynton Beach, FL

Florida

33426

tel: 561-432-9503

243 reviews

1713 Hamilton Blvd.,

Sioux City, IA

Iowa

51103

tel: 712-234-1864

242 reviews

1189 E. County Line Rd., Ste. 1030,

Jackson, MS

Mississippi

39211

tel: 601-957-2928

240 reviews

2750 E. Silver Springs Blvd., Ste. 102,

Ocala, FL

Florida

34470

tel: 352-732-0754

239 reviews

11796 Belleville Rd.,

Belleville, MI

Michigan

48111

tel: 734-697-7983

237 reviews

25771 8 Mile Road,

Redford, MI

Michigan

48240

tel: 313-531-9047

237 reviews

4473 South Semoran Blvd.,

Orlando, FL

Florida

32822

tel: 407-207-2630

237 reviews

1345 East Vine Street,

Kissimmee, FL

Florida

34744

tel: 407-518-7474

237 reviews

1100 N. Cable Road,

Lima, OH

Ohio

45805

tel: 419-222-3900

236 reviews

610 Ft. Riley Blvd.,

Manhattan, KS

Kansas

66502

tel: 785-323-0044

236 reviews

1352 Airline Dr. #1,

Bossier City, LA

Louisiana

71112

tel: 318-742-2184

234 reviews

125 N. Gallatin Pike,

Madison, TN

Tennessee

37115

tel: 615-860-4665

233 reviews

1019 S. Grand Ave., Ste. 1,

Spencer, IA

Iowa

51301

permanently closed

233 reviews

14165 Eureka Road,

Southgate, MI

Michigan

48195

tel: 734-324-4670

233 reviews

241 N. Calderwood Street,

Alcoa, TN

Tennessee

37701

tel: 865-681-0607

232 reviews

53 Vaughan Lane,

Pell City, AL

Alabama

35125

tel: 205-338-5340

232 reviews

2422 S. Volusia Avenue,

Orange City, FL

Florida

32763

tel: 386-774-0019

231 review

798 S. Arkansas St.,

Springhill, LA

Louisiana

71075

permanently closed

231 review

348 Homer Road,

Minden, LA

Louisiana

71055

tel: 318-371-0336

230 reviews

24833 John T. Reid Pkwy., Ste. L,

Scottsboro, AL

Alabama

35768

tel: 256-259-8814

230 reviews

1725-A East Main St.,

Alice, TX

Texas

78332

tel: 361-668-3697

229 reviews

2406 West Clay,

Saint Charles, MO

Missouri

63301

tel: 636-946-8198

229 reviews

127-129 E. First St.,

Tahlequah, OK

Oklahoma

74464

tel: 918-453-2700

228 reviews

1058 Grand Caillou Road,

Houma, LA

Louisiana

70363

tel: 985-876-6628

228 reviews

7320 Broad River Rd. Ste. J,

Irmo, SC

South Carolina

29063

tel: 803-407-0184

228 reviews

1107 W. US Hwy. 181, Ste. B,

Portland, TX

Texas

78374

tel: 361-777-2942

227 reviews

3111 Mahan Dr., Ste. #28,

Tallahassee, FL

Florida

32308

tel: 850-877-2978

227 reviews

1061 South 4th St.,

Hartsville, SC

South Carolina

29550

tel: 843-339-2621

226 reviews

4228 W. Tennessee St., Ste. 29,

Tallahassee, FL

Florida

32304

tel: 850-575-4500

226 reviews

3861 Lemay Ferry Rd.,

Saint Louis, MO

Missouri

63125

tel: 314-416-7780

226 reviews

9008 Dyer St., Ste. F,

El Paso, TX

Texas

79904

tel: 915-757-1866

225 reviews

541 W. Dixie Road,

Elizabethtown, KY

Kentucky

42701

permanently closed

225 reviews

602 State St.,

Emporia, KS

Kansas

66801

tel: 620-342-9797

224 reviews

11865 SW 26th St. #A6,

Miami, FL

Florida

33175

tel: 305-221-6144

224 reviews

2450 Lake Rd., Ste. F1,

Dyersburg, TN

Tennessee

38024

tel: 731-285-9169

224 reviews

6092 Stage Road,

Bartlett, TN

Tennessee

38134

permanently closed

223 reviews

182 W. Main St.,

Brawley, CA

California

92227

permanently closed

223 reviews

6121-C Calhoun Memorial Hwy.,

Easley, SC

South Carolina

29640

tel: 864-855-2960

223 reviews

1533 Austin Hwy., Ste. 106,

San Antonio, TX

Texas

78218

tel: 210-829-0852

223 reviews

3604 W. Loop St., Ste. G,

El Campo, TX

Texas

77437

tel: 979-578-0617

222 reviews

121 W. Central Ave., Ste B,

Petal, MS

Mississippi

39465

permanently closed

221 review

642 South Main Street Cedar City,

Cedar City, UT

Utah

84720

tel: 435-586-1772

221 review

331 N. Roosevelt Dr. Space L,

Burlington, IA

Iowa

52601

tel: 319-754-7655

220 reviews

5177 Highway 51 North,

Senatobia, MS

Mississippi

38668

tel: 662-301-1287

220 reviews

3680 Sangani Blvd., Ste I,

D'Iberville, MS

Mississippi

39540

tel: 228-396-5896

220 reviews

2321 Hwy. 25 North, Suite 302,

Menomonie, WI

Wisconsin

54751

tel: 715-233-0376

218 reviews

233 Supercenter Dr.,

Calera, AL

Alabama

35040

tel: 205-668-4177

218 reviews

1699 Hwy. 17, Unit 104,

Little River, SC

South Carolina

29566

tel: 843-249-0386

217 reviews

1270 East State Street,

Alliance, OH

Ohio

44601

tel: 330-823-1951

217 reviews

1930 Cherry Rd. Suite B,

Rock Hill, SC

South Carolina

29732

tel: 803-329-9775

216 reviews

248 Main Street,

Baker, LA

Louisiana

70714

permanently closed

216 reviews

718-A S. Alabama Ave.,

Chesnee, SC

South Carolina

29323

permanently closed

214 reviews

2802 N. Shephard Dr., Ste. 200,

Houston, TX

Texas

77008

tel: 713-861-0748

213 reviews

4512 Curry Ford Rd.,

Orlando, FL

Florida

32812

tel: 407-737-0767

213 reviews

1200 N. Fraser Street,

Georgetown, SC

South Carolina

29440

tel: 843-546-8266

212 reviews

1220 N. Town East Blvd, Ste. 125,

Mesquite, TX

Texas

75150

tel: 972-698-6364

212 reviews

1001 Frontage Rd, Ste. S,

Alamo, TX

Texas

78516

tel: 956-787-1250

211 review

6824 Highway 6 S., Ste. E3,

Houston, TX

Texas

77083

tel: 281-983-5365

209 reviews

2079 Rawsonville Road,

Belleville, MI

Michigan

48111

tel: 734-485-9670

208 reviews

2016 Bear Village Court,

Newberry, SC

South Carolina

29108

tel: 803-321-2325

205 reviews

325 Armistice Blvd.,

Pawtucket, RI

Rhode Island

02861

tel: 401-725-0387

204 reviews

1417 S. Arlington Street,

Akron, OH

Ohio

44306

tel: 330-724-7222

203 reviews

3113 Ross Clark Circle,

Dothan, AL

Alabama

36303

permanently closed

203 reviews

1283 Ariana Street,

Lakeland, FL

Florida

33803

tel: 863-683-2650

203 reviews

31900 Groesbeck Highway,

Fraser, MI

Michigan

48026

tel: 586-415-1495

202 reviews

208 E. Compton Blvd.,

Compton, CA

California

90220

permanently closed

202 reviews

1300 W. Vandament Ave, Unit 401,

Yukon, OK

Oklahoma

73099

tel: 405-350-3033

202 reviews

2921 Boca Chica, Ste. 23B,

Brownsville, TX

Texas

78521

permanently closed

201 review

1721 East Avenue J, Ste. 105,

Lancaster, CA

California

93535

permanently closed

200 reviews

765 W. Market St.,

Troy, OH

Ohio

45373

tel: 937-332-0058

200 reviews

12895 Hwy 90, Ste. E,

Luling, LA

Louisiana

70070

permanently closed

199 reviews

977 North Main St.,

Salinas, CA

California

93906

tel: 831-771-2783

198 reviews

2614 Lakeland Hills Blvd. #3,

Lakeland, FL

Florida

33805

tel: 863-687-4297

198 reviews

1812 E. Hoffer St.,

Kokomo, IN

Indiana

46902

tel: 765-868-9958

198 reviews

24682 Euclid Avenue,

Euclid, OH

Ohio

44117

tel: 216-531-5233

197 reviews

2720 Philadelphia Pike,

Claymont, DE

Delaware

19703

tel: 302-792-1254

196 reviews

1274 W. Henderson Avenue,

Porterville, CA

California

93257

tel: 559-781-0522

196 reviews

3 North Bloomfield Rd.,

Winchester, KY

Kentucky

40391

tel: 859-901-1717

195 reviews

890 N. Homestead Blvd.,

Homestead, FL

Florida

33030

tel: 305-245-3600

195 reviews

3202 S. Belt Hwy., Ste. A,

Saint Joseph, MO

Missouri

64503

tel: 816-232-1018

195 reviews

104 Ray Fine Blvd., Ste. #4,

Roland, OK

Oklahoma

74954

tel: 918-427-3668

192 reviews

2714 E. 5th Street,

Tyler, TX

Texas

75701

permanently closed

192 reviews

19798 Alberta Street, B-8,

Oneida, TN

Tennessee

37841

tel: 423-569-3131

192 reviews

600-2 N. Davis Avenue,

Cleveland, MS

Mississippi

38732

tel: 662-843-2482

191 review

716 E. Chicago St.,

Coldwater, MI

Michigan

49036

tel: 517-278-0948

190 reviews

312-U Schillinger Rd.,

Mobile, AL

Alabama

36608

tel: 251-633-6380

190 reviews

8666 E. 63rd Street,

Kansas City, MO

Missouri

64133

tel: 816-313-6318

190 reviews

3187-B Denton Hwy.,

Haltom City, TX

Texas

76117

tel: 817-838-9351

189 reviews

3970 East Wilder Road, Suite C,

Bay City, MI

Michigan

48706

tel: 989-667-5740

188 reviews

2340 McGrady Drive SE , Suite C,

Cleveland, TN

Tennessee

37323

permanently closed

188 reviews

1202 E. Grand Ave.,

Marshall, TX

Texas

75670

tel: 903-935-3182

187 reviews

27710 Tomball Pkwy.,

Tomball, TX

Texas

77375

tel: 281-255-6352

187 reviews

248 Cove Terrace,

Copperas Cove, TX

Texas

76522

tel: 254-542-5001

186 reviews

2806 S. Memorial Pky., Ste. A,

Huntsville, AL

Alabama

35801

tel: 256-533-9748

186 reviews

1115 Hwy. 301 N, Unit C,

Dillon, SC

South Carolina

29536

tel: 843-774-2846

186 reviews

2302 Decker Blvd.,

Columbia, SC

South Carolina

29206

permanently closed

185 reviews

14130 Highway 15 South, Suite B,

Louisville, MS

Mississippi

39339

tel: 662-779-2225

185 reviews

21372 Hall Road,

Clinton Township, MI

Michigan

48038

tel: 586-468-6835

185 reviews

3097 E. Market St. Eastgate Plaza, Unit 1,

Logansport, IN

Indiana

46947

tel: 574-722-7800

184 reviews

3330 SE Salerno Rd.,

Stuart, FL

Florida

34997

tel: 772-223-1867

184 reviews

9119 Merrill Road, Ste. 9,

Jacksonville, FL

Florida

32225

tel: 904-745-8155

184 reviews

915 Doyle Road, Suite 107,

Deltona, FL

Florida

32725

permanently closed

184 reviews

1619 E. 37th Ave.,

Hobart, IN

Indiana

46342

tel: 219-942-9437

184 reviews

31386 Harper Ave.,

Saint Clair Shores, MI

Michigan

48082

tel: 586-415-9535

184 reviews

671 W. Karsch Rd.,

Farmington, MO

Missouri

63640

tel: 573-747-1015

184 reviews

11547 Dunbarton Blvd.,

Barnwell, SC

South Carolina

29812

tel: 803-259-5690

184 reviews

301 East Hwy. 243, Ste. 127,

Canton, TX

Texas

75103

tel: 903-567-3302

183 reviews

6770 West Park Ave.,

Houma, LA

Louisiana

70364

permanently closed

182 reviews

190 Malabar Rd. SW, Ste. 118,

Palm Bay, FL

Florida

32907

tel: 321-727-8696

181 review

1303 Hwy. 35 South, Ste. I,

Forest, MS

Mississippi

39074

tel: 601-469-0785

181 review

151 Ocoee St./PO Box 255,

Copperhill, TN

Tennessee

37317

tel: 423-496-3310

180 reviews

755 NE 167th St.,

North Miami Beach, FL

Florida

33162

tel: 305-651-5574

180 reviews

3555 Richland Ave. W, Ste. 186,

Aiken, SC

South Carolina

29801

permanently closed

177 reviews

606 E. 99th St.,

Kansas City, MO

Missouri

64131

permanently closed

176 reviews

22538 Telegraph Rd.,

Southfield, MI

Michigan

48033

tel: 248-304-2836

175 reviews

320 Sebring Square,

Sebring, FL

Florida

33870

tel: 863-382-0794

175 reviews

20112 W. 8 Mile Road,

Southfield, MI

Michigan

48075

tel: 248-827-3612

175 reviews

711 Bethel St.,

Clover, SC

South Carolina

29710

tel: 803-222-0515

175 reviews

241 Calhoun Plaza,

Port Lavaca, TX

Texas

77979

tel: 361-551-2700

174 reviews

256 John Street,

Lake City, SC

South Carolina

29560

permanently closed

174 reviews

2380 Michigan St.,

Sidney, OH

Ohio

45365

permanently closed

173 reviews

2207 West 7th Street, Ste. 2,

Joplin, MO

Missouri

64801

permanently closed

173 reviews

3910 Two Notch Rd., Ste. B,

Columbia, SC

South Carolina

29204

permanently closed

172 reviews

1049 Frontage Dr E, Ste E,

Wiggins, MS

Mississippi

39577

tel: 601-528-9970

172 reviews

258 West Carleton Road,

Hillsdale, MI

Michigan

49242

tel: 517-437-5958

172 reviews

7114 NW Prairie View Rd.,

Kansas City, MO

Missouri

64151

tel: 816-505-2136

171 review

33206 Hwy. 43 North,

Thomasville, AL

Alabama

36784

permanently closed

171 review

19750 S. Dixie Hwy.,

Miami, FL

Florida

33157

tel: 305-254-1910

170 reviews

5023 Crawfordville Rd., Ste. 3,

Tallahassee, FL

Florida

32305

tel: 850-878-0696

170 reviews

12961 N. Main St., Ste #205,

Jacksonville, FL

Florida

32218

tel: 904-714-7006

170 reviews

3520 N. Bendix Drive, Ste. A,

South Bend, IN

Indiana

46628

tel: 574-243-5598

169 reviews

609 East Broadway Blvd.,

Jefferson City, TN

Tennessee

37760

tel: 865-471-0999

169 reviews

494 Hwy. 71 W, Ste 160,

Bastrop, TX

Texas

78602

tel: 512-321-5276

168 reviews

26038 Greenfield Rd.,

Oak Park, MI

Michigan

48237

tel: 248-968-1326

167 reviews

8320 Colerain Avenue,

Cincinnati, OH

Ohio

45239

tel: 513-923-2247

167 reviews

14045 FM 2100 Rd, Ste. 100,

Crosby, TX

Texas

77532

permanently closed

166 reviews

5230 Baymeadows Rd, Ste. 5,

Jacksonville, FL

Florida

32217

permanently closed

166 reviews

3135 Wiley Blvd. SW, Ste. 107,

Cedar Rapids, IA

Iowa

52404

tel: 319-390-5800

166 reviews

3045 Government Street,

Baton Rouge, LA

Louisiana

70806

tel: 225-389-9447

166 reviews

10654-A St. Charles Rock Rd.,

Saint Ann, MO

Missouri

63074

tel: 314-426-7538

165 reviews

1797 N. Temple Ave.,

Fayette, AL

Alabama

35555

permanently closed

165 reviews

431 E. Pont Des Mouton Road, Suite B,

Lafayette, LA

Louisiana

70507

permanently closed

164 reviews

1315 S. Breiel Blvd., Ste. A,

Middletown, OH

Ohio

45044

tel: 513-423-0450

163 reviews

55-B N. Maclay Ave.,

San Fernando, CA

California

91340

tel: 818-838-3040

163 reviews

108 Broadmoor Drive,

Abbeville, LA

Louisiana

70510

permanently closed

161 review

10359 Folsom Blvd.,

Rancho Cordova, CA

California

95670

tel: 916-366-6388

161 review

111 Hardy Ct. Shopping Cntr.,

Gulfport, MS

Mississippi

39507

permanently closed

160 reviews

4237-B Lakeland Drive,

Flowood, MS

Mississippi

39232

tel: 601-936-4791

160 reviews

5250 Brainerd Road, Ste. 102,

Chattanooga, TN

Tennessee

37411

tel: 423-855-1903

159 reviews

2506 S. Saviers Road,

Oxnard, CA

California

93033

permanently closed

159 reviews

2075 N. State Hwy. 7,

North Vernon, IN

Indiana

47265

tel: 812-346-2524

158 reviews

2246 Winchester Rd. NE, Suite 103,

Huntsville, AL

Alabama

35811

permanently closed

158 reviews

2965 Cottingham Expy.,

Pineville, LA

Louisiana

71360

permanently closed

157 reviews

1659 Pulaski Hwy. #14,

Bear, DE

Delaware

19701

tel: 302-832-7790

157 reviews

2054 8th Street,

Coralville, IA

Iowa

52241

tel: 319-337-4310

157 reviews

3300 N. Main St., Ste. G,

Anderson, SC

South Carolina

29621

tel: 864-224-7273

155 reviews

815C Pelham Rd. S, #1,

Jacksonville, AL

Alabama

36265

tel: 256-435-6805

155 reviews

5650 #103 E. Kings Canyon Rd.,

Fresno, CA

California

93727

tel: 559-252-0649

153 reviews

1850 E. Main Street,

Prattville, AL

Alabama

36066

tel: 334-365-2502

153 reviews

10807 SE US Hwy. 441,

Belleview, FL

Florida

34420

permanently closed

153 reviews

5359 Tchoupitoulas St.,

New Orleans, LA

Louisiana

70115

permanently closed

153 reviews

305 A Lamar Hwy.,

Darlington, SC

South Carolina

29532

permanently closed

152 reviews

719 W. Base Street,

Madison, FL

Florida

32340

tel: 850-973-1390

151 review

7985 Hwy. 72 West, Ste. #6,

Madison, AL

Alabama

35758

tel: 256-430-1510

151 review

8814 Veterans Memorial Blvd. Suite 14,

Metairie, LA

Louisiana

70003

tel: 504-468-1880

151 review

15521 Manchester Rd.,

Ballwin, MO

Missouri

63011

tel: 636-527-1837

149 reviews

106 Kentucky Home Square,

Bardstown, KY

Kentucky

40004

tel: 502-350-3310

148 reviews

3501 N. Ponce De Leon Blvd., C2,

Saint Augustine, FL

Florida

32084

tel: 904-810-9793

147 reviews

3721 20th Ave., Unit #9,

Valley, AL

Alabama

36854

permanently closed

147 reviews

7345 US Hwy. 431 #C,

Albertville, AL

Alabama

35950

tel: 256-878-0532

147 reviews

3225 E. Broadway,

Pearland, TX

Texas

77581

permanently closed

145 reviews

6533 Atlanta Highway,

Montgomery, AL

Alabama

36117

permanently closed

145 reviews

3914 Plainfield Ave, NE,

Grand Rapids, MI

Michigan

49525

tel: 616-363-4634

145 reviews

900 E. Main St., Ste. F,

Laurens, SC

South Carolina

29360

tel: 864-984-1373

145 reviews

206 South Loop 336 West, Unit S,

Conroe, TX

Texas

77304

permanently closed

144 reviews

908 West Oak St.,

Amite, LA

Louisiana

70422

permanently closed

143 reviews

730 W 49th Street,

Hialeah, FL

Florida

33012

tel: 305-825-5899

143 reviews

1626 N. Perry Road, Unit 4,

Pontiac, MI

Michigan

48340

tel: 248-364-0188

143 reviews

518 S. Washington St.,

Chillicothe, MO

Missouri

64601

tel: 660-707-1860

142 reviews

191 W. Broadway St.,

Newport, TN

Tennessee

37821

tel: 423-613-9730

141 review

2245-B Bessemer Road,

Birmingham, AL

Alabama

35208

permanently closed

141 review

628 Metacom Ave, Unit 14,

Warren, RI

Rhode Island

02885

tel: 401-247-0178

141 review

2434 W. Main Street, Ste. E,

Tupelo, MS

Mississippi

38801

tel: 662-840-1076

140 reviews

5510 New Cut Road,

Louisville, KY

Kentucky

40214

tel: 502-380-3726

140 reviews

2831 Parmenter St., Ste. #165,

Middleton, WI

Wisconsin

53562

tel: 608-831-0042

139 reviews

1852 S. Jefferson St.,

Perry, FL

Florida

32348

permanently closed

137 reviews

216 W. East Ave., Ste. A,

Chico, CA

California

95926

tel: 530-894-1457

137 reviews

2230 W. Laurel Ave., Space C,

Eunice, LA

Louisiana

70535

permanently closed

137 reviews

1013 N. Pine Street,

DeRidder, LA

Louisiana

70634

permanently closed

137 reviews

13637 Northwest Blvd., Ste. 300,

Corpus Christi, TX

Texas

78410

permanently closed

136 reviews

2183 Hwy 61 N., Unit 9, P.O. Box 1942,

Tunica, MS

Mississippi

38676

tel: 662-357-9190

135 reviews

1556 N. Main Street,

Rushville, IN

Indiana

46173

permanently closed

134 reviews

148 S. 10th Street,

Oakdale, LA

Louisiana

71463

permanently closed

134 reviews

726 SE US Hwy. 19,

Crystal River, FL

Florida

34429

tel: 352-795-8914

132 reviews

1199 Hwy. 31 NW, Ste. D,

Hartselle, AL

Alabama

35640

permanently closed

132 reviews

928 S. 14th St.,

Kingsville, TX

Texas

78363

permanently closed

132 reviews

2614 Hwy. 36 S,

Brenham, TX

Texas

77833

tel: 979-251-9639

131 review

832 E. High St., Unit 3,

Potosi, MO

Missouri

63664

tel: 573-436-4440

131 review

758 S. Truman,

Festus, MO

Missouri

63028

tel: 636-933-9475

130 reviews

26062 12 Mile Road,

Southfield, MI

Michigan

48034

tel: 248-356-3730

128 reviews

4374 W. Vine St.,

Kissimmee, FL

Florida

34746

permanently closed

128 reviews

512 SE Main Street,

Simpsonville, SC

South Carolina

29681

tel: 864-228-9376

126 reviews

1110 1st Ave. East,

Newton, IA

Iowa

50208

permanently closed

126 reviews

204 S. Main St.,

Woonsocket, RI

Rhode Island

02895

permanently closed

125 reviews

1113 Imperial Avenue West, Ste. #106,

Calexico, CA

California

92231

permanently closed

125 reviews

29914 Southfield Rd.,

Southfield, MI

Michigan

48076

tel: 248-552-8153

125 reviews

9315 State Route 14, Unit C,

Streetsboro, OH

Ohio

44241

tel: 330-626-2901

124 reviews

2519 SE Washington Blvd.,

Bartlesville, OK

Oklahoma

74006

tel: 918-335-1615

123 reviews

2600 Dodge St. Suite C-1,

Dubuque, IA

Iowa

52003

permanently closed

123 reviews

5608 Citrus Blvd., Ste. F,

New Orleans, LA

Louisiana

70123

permanently closed

123 reviews

4343 NE Chouteau Trafficway,

Kansas City, MO

Missouri

64117

tel: 816-455-0444

121 review

757 N. Euclid Street,

Anaheim, CA

California

92801

permanently closed

121 review

333 Hwy 3162,

Cut Off, LA

Louisiana

70345

permanently closed

120 reviews

276 Cassidy Blvd., Suite 1,

Pikeville, KY

Kentucky

41501

tel: 606-437-0016

120 reviews

1702 W. Burlington Ave., Ste. #100,

Fairfield, IA

Iowa

52556

permanently closed

120 reviews

3213 Williams Blvd.,

Kenner, LA

Louisiana

70065

permanently closed

119 reviews

2519 E. State Road 44,

Shelbyville, IN

Indiana

46176

tel: 317-398-6274

119 reviews

801-B North Main St. Space B,

Summerville, SC

South Carolina

29483

permanently closed

118 reviews

405-B North Applegate Street,

Winona, MS

Mississippi

38967

permanently closed

116 reviews

120-A W. George Phelps Blvd.,

Carthage, MO

Missouri

64836

permanently closed

116 reviews

1812 S. Hwy. 77, Ste. 101,

Lynn Haven, FL

Florida

32444

permanently closed

115 reviews

3730 S. 27th Street, Ste. 110,

Milwaukee, WI

Wisconsin

53221

tel: 414-282-9539

114 reviews

906 W. Greenwood St., Ste. 1,

Abbeville, SC

South Carolina

29620

permanently closed

113 reviews

104 Gulf Freeway North,

League City, TX

Texas

77573

permanently closed

112 reviews

2800 East 10th,

Great Bend, KS

Kansas

67530

tel: 620-793-3540

111 review

10606 W. Seven Mile Rd.,

Detroit, MI

Michigan

48221

permanently closed

111 review

4030 Hwy. 9,

Boiling Springs, SC

South Carolina

29316

tel: 864-578-2247

111 review

300 Uinta Dr., Ste. C,

Green River, WY

Wyoming

82935

tel: 307-875-6767

110 reviews

1698 W. 6th St., Ste. B,

Corona, CA

California

92882

tel: 951-278-1164

109 reviews

507-4 18th Ave. N. Town Square,

Columbus, MS

Mississippi

39705

tel: 662-327-9330

109 reviews

5836 North Orange Blossom Trail,

Orlando, FL

Florida

32810

permanently closed

109 reviews

9516 SW 160th St.,

Miami, FL

Florida

33157

tel: 305-259-7116

108 reviews

1636 State Road,

Cheraw, SC

South Carolina

29520

tel: 843-537-7554

108 reviews

22 C Robert Smalls Pkwy.,

Beaufort, SC

South Carolina

29906

tel: 843-770-0310

107 reviews

204 Ironwood Dr., Ste. D,

Coeur d'Alene, ID

Idaho

83814

tel: 208-667-6610

107 reviews

610 N. Canal Blvd, Suite #11,

Thibodaux, LA

Louisiana

70301

permanently closed

107 reviews

1955 Coffeen Ave.,

Sheridan, WY

Wyoming

82801

tel: 307-672-2620

105 reviews

36807 Garfield Rd.,

Clinton Township, MI

Michigan

48035

tel: 586-792-2311

103 reviews

2115 E. Main St., Ste. 5,

Dothan, AL

Alabama

36301

permanently closed

102 reviews

12441 AL Hwy. 157,

Moulton, AL

Alabama

35650

permanently closed

102 reviews

3760 S. Suncoast Blvd.,

Homosassa, FL

Florida

34448

permanently closed

101 review

832 Hwy. 19, Ste. 550,

Meridian, MS

Mississippi

39307

permanently closed

100 reviews

5374 US Hwy 231,

Wetumpka, AL

Alabama

36092

tel: 334-514-1881

100 reviews

4231 Franklin St.,

Michigan City, IN

Indiana

46360

tel: 219-874-3902

99 reviews

4928 West US Hwy 10,

Ludington, MI

Michigan

49431

tel: 231-843-1144

98 reviews

124 E. Northfield Dr., Ste. J,

Brownsburg, IN

Indiana

46112

tel: 317-858-7609

97 reviews

27919 23 Mile Rd.,

Chesterfield, MI

Michigan

48051

tel: 586-421-1008

96 reviews

2110 Park Ave.,

Muscatine, IA

Iowa

52761

permanently closed

96 reviews

1610 Church St., Ste. W,

Conway, SC

South Carolina

29526

tel: 843-381-0678

95 reviews

317 West Olive Ave.,

Madera, CA

California

93637

tel: 559-673-2993

95 reviews

104 Lawson Drive , Suite 104,

Georgetown, KY

Kentucky

40324

tel: 502-570-2810

95 reviews

19357 Soledad Canyon Rd.,

Canyon Country, CA

California

91351

permanently closed

95 reviews

2000 Midway Dr., Ste. 3,

Harrington, DE

Delaware

19952

permanently closed

95 reviews

261 Sawdust Rd.,

Spring, TX

Texas

77380

permanently closed

94 reviews

1054 Washington Square,

Washington, MO

Missouri

63090

tel: 636-239-7282

93 reviews

27 Georgetown Plaza,

Georgetown, DE

Delaware

19947

tel: 302-856-1866

93 reviews

4158 Lake Michigan Dr. NW,

Grand Rapids, MI

Michigan

49534

tel: 616-735-2269

91 review

3539 Apalachee Pkwy., Unit 4,

Tallahassee, FL

Florida

32311

permanently closed

91 review

2433 N. Sixth Street,

Vincennes, IN

Indiana

47591

tel: 812-886-0891

90 reviews

1106-F N. Second St.,

Booneville, MS

Mississippi

38829

tel: 662-728-7788

90 reviews

7486-B Augusta Rd.,

Piedmont, SC

South Carolina

29673

permanently closed

90 reviews

14164 E. Wade Hampton Blvd.,

Greer, SC

South Carolina

29651

permanently closed

89 reviews

413 East Clifty Dr.,

Madison, IN

Indiana

47250

permanently closed

89 reviews

1802 W. Main St., Ste. C,

Independence, KS

Kansas

67301

tel: 620-331-7986

89 reviews

2017 N. St. Mary's - Suite D,

Beeville, TX

Texas

78102

tel: 361-354-5942

88 reviews

5570 Dixie Hwy.,

Waterford, MI

Michigan

48329

tel: 248-623-6119

88 reviews

5604 75th Street,

Kenosha, WI

Wisconsin

53142

tel: 262-697-6298

87 reviews

1002 Jefferson Ter, Ste E,

New Iberia, LA

Louisiana

70560

permanently closed

87 reviews

2210 EE Wallace Blvd. North,

Ferriday, LA

Louisiana

71334

permanently closed

87 reviews

245-A Hwy. 15 N.,

Pontotoc, MS

Mississippi

38863

tel: 662-489-3008

86 reviews

2204 E. Kansas Ave., Ste. 2,

Garden City, KS

Kansas

67846

permanently closed

86 reviews

7932 N. Oak Trafficway, Ste. 204,

Kansas City, MO

Missouri

64118

tel: 816-436-9182

85 reviews

1011-B Hwy. 501,

Myrtle Beach, SC

South Carolina

29577

permanently closed

85 reviews

11090 Asheville Hwy., Ste. 5,

Inman, SC

South Carolina

29349

permanently closed

85 reviews

2416-B Texas Ave., South,

College Station, TX

Texas

77840

tel: 979-694-3103

84 reviews

200 E. Centennial, Ste. 10-B,

Pittsburg, KS

Kansas

66762

tel: 620-231-4477

84 reviews

4600 Hardy St. #6,

Hattiesburg, MS

Mississippi

39402

permanently closed

84 reviews

1113 S. Main St.,

Maryville, MO

Missouri

64468

tel: 660-582-2360

83 reviews

2518 East Grand River Avenue,

Howell, MI

Michigan

48843

tel: 517-552-0765

83 reviews

22018 Farmington Rd.,

Farmington, MI

Michigan

48336

tel: 248-474-0379

83 reviews

802-B SW US Hwy. 40,

Blue Springs, MO

Missouri

64015

permanently closed

82 reviews

3650 Stardust Drive, Suite H,

Hannibal, MO

Missouri

63401

tel: 573-231-0181

82 reviews

5026 Avenue H,

Rosenberg, TX

Texas

77471

permanently closed

81 review

2552 Douglas Ave.,

Brewton, AL

Alabama

36426

permanently closed

81 review

1049 East Grand Avenue,

Rothschild, WI

Wisconsin

54474

tel: 715-355-5898

81 review

2936 New Pinery Road, Unit C,

Portage, WI

Wisconsin

53901

tel: 608-742-6088

81 review

87 N. Pioneer Road,

Fond du Lac, WI

Wisconsin

54935

tel: 920-926-0721

81 review

1485 NE 1st Ave.,

Florida City, FL

Florida

33034

permanently closed

81 review

2213 S. Scatterfield Rd., Ste. 4,

Anderson, IN

Indiana

46016

permanently closed

80 reviews

2615 South Packerland Drive, Suite E,

Green Bay, WI

Wisconsin

54313

permanently closed

80 reviews

4213 E. Judge Perez Dr., Ste. E,

Meraux, LA

Louisiana

70075

permanently closed

79 reviews

2271 Fort Street,

Lincoln Park, MI

Michigan

48146

permanently closed

78 reviews

11656 N. Kendall Drive,

Miami, FL

Florida

33176

tel: 305-270-8314

77 reviews

9620 Florida Blvd., Ste. 400,

Baton Rouge, LA

Louisiana

70815

permanently closed

76 reviews

6252 Hwy 167 N, Ste B,

Winnfield, LA

Louisiana

71483

permanently closed

75 reviews

217 E. Broadway,

Campbellsville, KY

Kentucky

42718

tel: 270-465-9901

75 reviews

709 South Jefferson Street,

Lebanon, MO

Missouri

65536

permanently closed

75 reviews

106 Shult Drive,

Columbus, TX

Texas

78934

tel: 979-732-2606

74 reviews

736 N. "H" Street,

Lompoc, CA

California

93436

permanently closed

74 reviews

1152 E. West Maple,

Walled Lake, MI

Michigan

48390

tel: 248-960-2097

73 reviews

3180-B Moffett Rd.,

Mobile, AL

Alabama

36607

permanently closed

73 reviews

288-H Sunset Avenue,

Suisun City, CA

California

94585

tel: 707-422-1422

73 reviews

5441 N. Figueroa Street, Ste. A,

Highland Park, CA

California

90042

permanently closed

73 reviews

105 South 16th Avenue, Suite B,

Laurel, MS

Mississippi

39440

permanently closed

72 reviews

522 Gateway Ave, Ste D,

Mauston, WI

Wisconsin

53948

tel: 608-847-6441

72 reviews

411 W. Butler Rd., Ste. B,

Mauldin, SC

South Carolina

29662

permanently closed

71 review

1701 N. 14th Ave., Ste. I,

Dodge City, KS

Kansas

67801

tel: 620-227-0400

70 reviews

957 Hwy 78, Ste. 200,

Dora, AL

Alabama

35062

permanently closed

70 reviews

3072 Lake Washington Rd.,

Melbourne, FL

Florida

32934

permanently closed

70 reviews

1500 Atwood Ave., Ste. 15,

Johnston, RI

Rhode Island

02919

permanently closed

69 reviews

1531 Broad River Rd.,

Columbia, SC

South Carolina

29210

permanently closed

67 reviews

504 W. Bypass,

Andalusia, AL

Alabama

36420

tel: 334-427-1418

66 reviews

121 Lindberg Ave., Suite B,

Atmore, AL

Alabama

36502

tel: 251-368-5964

66 reviews

2702 W. Central Ave.,

El Dorado, KS

Kansas

67042

permanently closed

65 reviews

2527 E. Clairemont Parkway,

Eau Claire, WI

Wisconsin

54701

permanently closed

64 reviews

791 Sterlington Hwy.,

Farmerville, LA

Louisiana

71241

permanently closed

63 reviews

5980 Old Greensboro Rd., Unit B,

Tuscaloosa, AL

Alabama

35405

permanently closed

63 reviews

2418 N. Monroe St., Ste. 220,

Tallahassee, FL

Florida

32303

permanently closed

63 reviews

608 Tulip Dr., Ste. E,

Bonner Springs, KS

Kansas

66012

permanently closed

63 reviews

58630 Belleview Dr., Ste. 104,

Plaquemine, LA

Louisiana

70764

permanently closed

61 review

929 Huntington Ave.,

Wisconsin Rapids, WI

Wisconsin

54494

tel: 715-423-4111

60 reviews

3067 Floyd Blvd.,

Sioux City, IA

Iowa

51108

permanently closed

60 reviews

505-D N. Maguire Street,

Warrensburg, MO

Missouri

64093

permanently closed

59 reviews

2822 Tittabawassee Road,

Saginaw, MI

Michigan

48604

permanently closed

59 reviews

1027 Folly Rd., Ste 2,

Charleston, SC

South Carolina

29412

permanently closed

58 reviews

243 W. Columbia Ave.,

Batesburg-Leesville, SC

South Carolina

29006

permanently closed

56 reviews

1721 National Rd. W.,

Richmond, IN

Indiana

47374

tel: 765-935-4215

56 reviews

845 S. College Ave.,

Rensselaer, IN

Indiana

47978

tel: 219-866-3826

55 reviews

110 W. 30th Street,

Connersville, IN

Indiana

47331

permanently closed

55 reviews

1915 W. Jesse James Rd.,

Excelsior Springs, MO

Missouri

64024

tel: 816-637-3270

54 reviews

2606 Zion Rd., Ste. C-2,

Henderson, KY

Kentucky

42420

tel: 270-827-8083

54 reviews

155 S. Cashua Drive, Ste. B,

Florence, SC

South Carolina

29501

permanently closed

53 reviews

2720 West Locust St. Unit B-6,

Davenport, IA

Iowa

52804

permanently closed

52 reviews

5925 Trussville Crossings Parkway, Ste. 105,

Birmingham, AL

Alabama

35235

permanently closed

52 reviews

2507 Warwick Ave.,

Warwick, RI

Rhode Island

02889

permanently closed

51 review

669-A North Morley,

Moberly, MO

Missouri

65270

permanently closed

50 reviews

8572 Madison Blvd, Ste. "P",

Madison, AL

Alabama

35758

permanently closed

49 reviews

2325 South I-75 Business Loop,

Grayling, MI

Michigan

49738

permanently closed

49 reviews

2410 Augusta Road, Ste. #100,

West Columbia, SC

South Carolina

29169

permanently closed

49 reviews

575 N. Knowles Ave., Ste. C,

New Richmond, WI

Wisconsin

54017

permanently closed

48 reviews

5912 Crawfordsville Road,

Speedway, IN

Indiana

46224

permanently closed

48 reviews

2012 Memorial Blvd., Ste. H,

Springfield, TN

Tennessee

37172

permanently closed

47 reviews

698 West Eads Parkway,

Lawrenceburg, IN

Indiana

47025

permanently closed

47 reviews

2522 Vine St., Unit 2,

Hays, KS

Kansas

67601

permanently closed

46 reviews

1541 W. Magnolia Ave. Suite 1,

Geneva, AL

Alabama

36340

permanently closed

46 reviews

2123 East Broadway,

Maryville, TN

Tennessee

37804

permanently closed

46 reviews

3506 Pine Grove Avenue,

Port Huron, MI

Michigan

48060

permanently closed

45 reviews

628 South Eighth Street,

Medford, WI

Wisconsin

54451

permanently closed

45 reviews

1093 Filbert Hwy.,

York, SC

South Carolina

29745

permanently closed

44 reviews

904 McMeans Avenue,

Bay Minette, AL

Alabama

36507

permanently closed

44 reviews

241 South Main Street,

Red Bluff, CA

California

96080

permanently closed

44 reviews

510 Porter Wagoner Blvd.,

West Plains, MO

Missouri

65775

tel: 417-255-2692

44 reviews

1745 Main St., Ste. 13,

West Warwick, RI

Rhode Island

02893

permanently closed

43 reviews

1113 Murfreesboro Rd., Ste. 107,

Franklin, TN

Tennessee

37064

permanently closed

42 reviews

1004 W. Broadway St.,

Monticello, IN

Indiana

47960

permanently closed

42 reviews

751 Mineral Spring Ave.,

Pawtucket, RI

Rhode Island

02860

permanently closed

41 review

1606 E. Madison Avenue,

Bastrop, LA

Louisiana

71220

permanently closed

38 reviews

935 Paris Road, Suite B,

Mayfield, KY

Kentucky

42066

permanently closed

37 reviews

25190 Lorain Rd.,

North Olmsted, OH

Ohio

44070

permanently closed

36 reviews

1500 Military St. South, Ste. 4,

Hamilton, AL

Alabama

35570

permanently closed

36 reviews

1465 7th Street, South,

Clanton, AL

Alabama

35045

permanently closed

36 reviews

1445 Forestdale Blvd., Ste. 109,

Birmingham, AL

Alabama

35214

permanently closed

33 reviews

200 N. Baltimore Ave., Ste. 700,

Derby, KS

Kansas

67037

permanently closed

32 reviews

300 Springville Station Blvd., Suite 600,

Springville, AL

Alabama

35146

permanently closed

32 reviews

246 Dove Run Drive,

Middletown, DE

Delaware

19709

permanently closed

32 reviews

228 B John R. Junkin Dr.,

Natchez, MS

Mississippi

39120

permanently closed

31 review

2031 Main St.,

Oakley, CA

California

94561

permanently closed

30 reviews

2334 W. Sycamore St.,

Kokomo, IN

Indiana

46901

permanently closed

30 reviews

4319 Winston Avenue,

Covington, KY

Kentucky

41015

permanently closed

29 reviews

406-B North Main Street,

Opp, AL

Alabama

36467

permanently closed

29 reviews

235 W. 23rd St.,

Ottawa, KS

Kansas

66067

permanently closed

27 reviews

711 Washington Street,

Franklinton, LA

Louisiana

70438

permanently closed

26 reviews

5451 Halls Mill Road, Suite 5,

Mobile, AL

Alabama

36619

permanently closed

25 reviews

1575 US Highway 68,

Maysville, KY

Kentucky

41056

tel: 606-759-7514

24 reviews

1122 W. Holmes, Suite 18,

Lansing, MI

Michigan

48910

permanently closed

23 reviews

2940 Military Ave.,

Baxter Springs, KS

Kansas

66713

permanently closed

22 reviews

22245 Hwy. 59, Ste. #3B,

Robertsdale, AL

Alabama

36567

permanently closed

21 review

5363 Hwy. 280 #103-B,

Birmingham, AL

Alabama

35242

permanently closed

20 reviews

601 N. Ridge Rd., #117,

Wichita, KS

Kansas

67212

permanently closed

19 reviews

151-B W. McKnight Way,

Grass Valley, CA

California

95949

permanently closed

19 reviews

3312 South Western Ave., Ste. 4,

Marion, IN

Indiana

46953

permanently closed

18 reviews

719 Bluff St.,

Fulton, MO

Missouri

65251

permanently closed

15 reviews

1948 N. Main Street,

Salinas, CA

California

93906

permanently closed

14 reviews

471 S. Memorial Dr.,

New Castle, IN

Indiana

47362

permanently closed

14 reviews

515 Lansing St, Suite J,

Charlotte, MI

Michigan

48813

permanently closed

13 reviews

502 Eastwood Shopping Center,

Frankfort, KY

Kentucky

40601

permanently closed

12 reviews

5701 Moffett Road, Ste. O3,

Mobile, AL

Alabama

36618

permanently closed

12 reviews

382 Diederich Blvd.,

Ashland, KY

Kentucky

41101

permanently closed

12 reviews

1061 W. Votaw St.,

Portland, IN

Indiana

47371

permanently closed

10 reviews

2820 Shaffer Road, #C,

Atwater, CA

California

95301

permanently closed

9 reviews

1856 S. Main Street,

Paris, KY

Kentucky

40361

permanently closed

6 reviews

601 D. N. Carol Malone Blvd.,

Grayson, KY

Kentucky

41143

permanently closed

5 reviews

1931 W. Main Street,

Centre, AL

Alabama

35960

permanently closed

5 reviews

1716 Freedom Blvd., Ste. 104,

Freedom, CA

California

95019

permanently closed

5 reviews

47 Silo Drive, Ste. 103,

Union, MO

Missouri

63084

permanently closed

5 reviews

570 N. 3rd Street, Ste B,

Laramie, WY

Wyoming

82072

permanently closed

3 reviews

1717 E. Oak St.,

Arcadia, FL

Florida

34266

permanently closed

1 review

8 Chesmar Plaza,

Newark, DE

Delaware

19713

permanently closed

352 reviews

838 NW 12th St.,

Moore, OK

Oklahoma

73160

tel: 405-790-0633

325 reviews

2905 N. Military Trail, Ste C,

West Palm Beach, FL

Florida

33409

tel: 561-656-6197

284 reviews

710 Bacons Bridge Rd., Ste. A,

Summerville, SC

South Carolina

29485

tel: 843-871-4175

243 reviews

2353 N. Chester Ave.,

Bakersfield, CA

California

93308

permanently closed

233 reviews

134 St. James Ave, Unit 1,

Goose Creek, SC

South Carolina

29445

tel: 843-553-5632

206 reviews

527 E. Basin Road,

New Castle, DE

Delaware

19720

tel: 302-322-0432

195 reviews

5109 Laguna Blvd., Ste. 1,

Elk Grove, CA

California

95758

tel: 916-691-9021

181 review

3285 S. 14th St.,

Abilene, TX

Texas

79605

tel: 325-793-7189

173 reviews

271 Post Rd., Unit E2 & E3,

Westerly, RI

Rhode Island

02891

permanently closed

161 review

284 SW Blue Pkwy.,

Lees Summit, MO

Missouri

64063

tel: 816-554-7944

147 reviews

5800 Van Buren Blvd., Ste. 114,

Riverside, CA

California

92503

tel: 951-509-0861

143 reviews

10012 Sierra Avenue,

Fontana, CA

California

92335

permanently closed

120 reviews

6300 White Lane, Unit G,

Bakersfield, CA

California

93309

permanently closed

111 review

21620 Bear Valley Rd. Unit D-5,

Apple Valley, CA

California

92308

permanently closed

111 review

7451-17 103rd Street,

Jacksonville, FL

Florida

32210

tel: 904-777-5880

110 reviews

538 Spring Street,

Paso Robles, CA

California

93446

tel: 805-227-6394

102 reviews

17180 Bear Valley Rd., #F,

Victorville, CA

California

92395

permanently closed

97 reviews

138 W. Main St., Ste. B,

Ventura, CA

California

93001

permanently closed

64 reviews

753 Odd Fellows Rd., Unit I,

Crowley, LA

Louisiana

70526

permanently closed

60 reviews

2544 Arden Way, Ste. B,

Sacramento, CA

California

95825

permanently closed

32 reviews

15234 Wyoming St,

Detroit, MI

Michigan

48238

permanently closed

29 reviews

1529 E. Tipton Street,

Seymour, IN

Indiana

47274

permanently closed

682 reviews

7403 Van Nuys Blvd.,

Van Nuys, CA

California

91405

tel: 818-780-7840

667 reviews

675 W. Pioneer Parkway, Ste. 114,

Grand Prairie, TX

Texas

75051

tel: 972-262-3444

517 reviews

3629 Hickory Hill Road,

Memphis, TN

Tennessee

38115

permanently closed

498 reviews

1301 165th Street,

Hammond, IN

Indiana

46320

tel: 219-933-3067

492 reviews

2710 Central Freeway, Ste. 130,

Wichita Falls, TX

Texas

76306

tel: 940-855-4827

485 reviews

1345 S. Dixie Hwy.,

Lantana, FL

Florida

33462

tel: 561-533-7997

458 reviews

1645 Hacienda Blvd.,

La Puente, CA

California

91744

tel: 626-917-6414

453 reviews

6107 Hollywood Blvd.,

Hollywood, FL

Florida

33024

tel: 954-893-5440

436 reviews

410 Frankford Ave, Ste A,

Lubbock, TX

Texas

79416

tel: 806-785-8306

430 reviews

1750 Goodman Road., Suite 200,

Horn Lake, MS

Mississippi

38637

tel: 662-280-0495

429 reviews

560 N. Nellis, Ste. E-5,

Las Vegas, NV

Nevada

89110

tel: 702-459-0724

419 reviews

3200 Andrews Hwy. Ste. 300,

Midland, TX

Texas

79701

tel: 432-689-0231

411 review

7636 State Ave.,

Kansas City, KS

Kansas

66112

tel: 913-788-3617

410 reviews

9441 E. 31st St.,

Tulsa, OK

Oklahoma

74145

tel: 918-280-0800

410 reviews

3403 W. Blue Ridge Drive,

Greenville, SC

South Carolina

29611

tel: 864-269-9059

400 reviews

4412 S. Westnedge Ave.,

Kalamazoo, MI

Michigan

49008

tel: 269-385-8160

395 reviews

453 Uvalde Rd.,

Houston, TX

Texas

77015

tel: 713-330-8207

390 reviews

1735 N. Federal Hwy., Unit 103,

Hollywood, FL

Florida

33020

tel: 954-920-2853

390 reviews

3003 50th St., Ste. 500,

Lubbock, TX

Texas

79413

tel: 806-784-0412

384 reviews

2851 Matlock Rd., #400,

Mansfield, TX

Texas

76063

tel: 682-518-7244

371 review

9020 Alondra Blvd.,

Bellflower, CA

California

90706

tel: 562-461-7970

366 reviews

811 N. Tyndall Parkway,

Panama City, FL

Florida

32404

tel: 850-763-1910

365 reviews

1119 Homestead Rd. N. #18,

Lehigh Acres, FL

Florida

33936

tel: 239-369-2331

360 reviews

2221 S. Monroe St.,

Tallahassee, FL

Florida

32301

tel: 850-309-0219

357 reviews

2480 E. Euclid,

Des Moines, IA

Iowa

50317

tel: 515-265-7100

355 reviews

116 N. Radio Rd.,

Durant, OK

Oklahoma

74701

tel: 580-931-0356

341 review

1669 Central Blvd.,

Brownsville, TX

Texas

78520

tel: 956-554-0408

339 reviews

1020-14 N. Edgewood Ave.,

Jacksonville, FL

Florida

32254

tel: 904-781-7075

338 reviews

4700 Babcock St. NE, Ste. 22,

Palm Bay, FL

Florida

32905

tel: 321-722-2344

337 reviews

2110 Pecan St. West, Ste. 103,

Pflugerville, TX

Texas

78660

tel: 512-989-9912

336 reviews

5760 S. Merriman Rd.,

Wayne, MI

Michigan

48184

tel: 734-722-8695

334 reviews

205A Hwy. 51 North,

Brookhaven, MS

Mississippi

39601

tel: 601-833-4490

329 reviews

3907-A Chicago Ave.,

Riverside, CA

California

92507

permanently closed

328 reviews

4419 Western Ave., Ste. 104 + 105,

Knoxville, TN

Tennessee

37921

tel: 865-544-4139

313 reviews

2130 Columbus Rd., NE,

Canton, OH

Ohio

44705

tel: 330-452-8820

312 reviews

619 W. 23rd Street,

Panama City, FL

Florida

32405

tel: 850-873-6162

310 reviews

3134 Manawa Centre Dr., Suite 4,

Council Bluffs, IA

Iowa

51501

tel: 712-366-0744

309 reviews

2460-C North State Rd. 7,

Lauderdale Lakes, FL

Florida

33313

tel: 954-485-5220

308 reviews

1943 East Prospect Rd.,

Ashtabula, OH

Ohio

44004

permanently closed

308 reviews

2600 Trimmier Rd., Suite 400,

Killeen, TX

Texas

76542

tel: 254-634-7720

305 reviews

1807 Stadium Drive, Suite 2,

Phenix City, AL

Alabama

36867

permanently closed

303 reviews

5025 Wesley St.,

Greenville, TX

Texas

75402

tel: 903-454-8723

300 reviews

9112 Camp Bowie West, Ste. 120,

Fort Worth, TX

Texas

76116

tel: 817-560-8467

293 reviews

12332 E. 86th St. North,

Owasso, OK

Oklahoma

74055

tel: 918-376-2960

291 review

7961 Normandy Blvd. #2,

Jacksonville, FL

Florida

32221

tel: 904-781-1650

289 reviews

232 S. Air Depot Blvd. Ste. A,

Midwest City, OK

Oklahoma

73110

tel: 405-737-8300

288 reviews

160 Bi-Lo Place,

Seneca, SC

South Carolina

29678

tel: 864-886-8528

286 reviews

911 Highway 12 West, Suite 106, Bldg. A,

Starkville, MS

Mississippi

39759

tel: 662-324-9057

286 reviews

5153-A Glendale Avenue,

Toledo, OH

Ohio

43614

tel: 419-380-9274

281 review

2602 E. Fletcher Ave., Unit 109,

Tampa, FL

Florida

33612

tel: 813-631-8289

275 reviews

335 S. River Rd., Space D,

Saint George, UT

Utah

84790

tel: 435-656-9185

274 reviews

4324 Highway 66, Ste. C,

Rogersville, TN

Tennessee

37857

tel: 423-272-2470

271 review

900 Webbwood Rd., Ste. B,

Riverton, WY

Wyoming

82501

tel: 307-857-4401

262 reviews

16309 N. Sante Fe Ave., Ste. A,

Edmond, OK

Oklahoma

73013

tel: 405-216-9734

262 reviews

503-B W. Henderson St.,

Cleburne, TX

Texas

76033

tel: 817-202-8457

260 reviews

113-A 1st Street West,

Humble, TX

Texas

77338

tel: 281-446-1811

259 reviews

3907-A Main Street,

Kansas City, MO

Missouri

64111

tel: 816-931-0075

258 reviews

10589 Springfield Pike,

Cincinnati, OH

Ohio

45215

tel: 513-771-1114

257 reviews

3258 SW Topeka Blvd.,

Topeka, KS

Kansas

66611

tel: 785-267-4220

257 reviews

1503 S. Jackson St. Ste. #2,

Jacksonville, TX

Texas

75766

tel: 903-586-8884

256 reviews

4653 Nolensville Pike,

Nashville, TN

Tennessee

37211

tel: 615-834-6275

255 reviews

429 W. Southline St., Ste. 800,

Cleveland, TX

Texas

77327

tel: 281-432-7850

254 reviews

518 N. Montebello Blvd.,

Montebello, CA

California

90640

tel: 323-724-2966

253 reviews

447 N. Garland Ave.,

Garland, TX

Texas

75040

tel: 972-494-2705

251 review

1978 Pat Thomas Pkwy.,

Quincy, FL

Florida

32351

tel: 850-627-8541

251 review

25015 Van Dyke Avenue,

Center Line, MI

Michigan

48015

tel: 586-497-3562

250 reviews

1235 West 3rd St., Unit B,

Caruthersville, MO

Missouri

63830

tel: 573-333-2376

250 reviews

1350 Hwy. 377 E.,

Granbury, TX

Texas

76048

tel: 817-573-0882

247 reviews

1700 Diamond Hill Rd, Ste B,

Woonsocket, RI

Rhode Island

02895

tel: 401-766-5128

244 reviews

1408 Clarksville St.,

Paris, TX

Texas

75460

permanently closed

243 reviews

927 N. Wisner Street,

Jackson, MI

Michigan

49202

tel: 517-784-2977

242 reviews

478 W. Bankhead Street,

New Albany, MS

Mississippi

38652

tel: 662-538-0688

241 review

1250 Bell Road,

Niles, MI

Michigan

49120

tel: 269-684-9450

241 review

1335 N. Telegraph Road,

Monroe, MI

Michigan

48162

tel: 734-241-1754

239 reviews

3267 Maple Avenue, #6,

Zanesville, OH

Ohio

43701

tel: 740-450-2630

236 reviews

300 S. Highland Springs Ave., Suite 6D,

Banning, CA

California

92220

tel: 951-769-8600

236 reviews

29020 Gratiot Ave.,

Roseville, MI

Michigan

48066

tel: 586-771-3418

236 reviews

2330 E. Andrew Johnson Hwy.,

Greeneville, TN

Tennessee

37745

tel: 423-787-7730

235 reviews

1510-C West El Camino Ave.,

Sacramento, CA

California

95833

tel: 916-569-1508

235 reviews

1620 N. Lewis,

Tulsa, OK

Oklahoma

74110

tel: 918-585-9962

233 reviews

1551 N. Nova Road,

Holly Hill, FL

Florida

32117

tel: 386-257-0934

232 reviews

2722 Cleveland Ave. SW,

Canton, OH

Ohio

44707

permanently closed

231 review

1064 1st Street N.W.,

Childersburg, AL

Alabama

35044

permanently closed

231 review

1350 S. 6th St., #A-4,

Macclenny, FL

Florida

32063

tel: 904-259-2042

229 reviews

1717-B S. Mission Street,

Mount Pleasant, MI

Michigan

48858

tel: 989-779-8815

229 reviews

13708 Lorain Rd.,

Cleveland, OH

Ohio

44111

tel: 216-941-5361

228 reviews

18502 NW 67th Ave., Ste. 20,

Miami, FL

Florida

33015

tel: 305-698-0933

228 reviews

3548 S. Campbell Ave.,

Springfield, MO

Missouri

65807

tel: 417-890-7624

227 reviews

240 N. Market Street,

Inglewood, CA

California

90301

tel: 310-677-7576

224 reviews

1103 W. Crawford St., Ste E,

Salina, KS

Kansas

67401

tel: 785-823-2790

221 review

1259 Log Pond Dr,

Newark, OH

Ohio

43055

tel: 740-364-2083

218 reviews

15405 Gratiot Ave., Ste. 150,

Detroit, MI

Michigan

48205

tel: 313-371-0229

217 reviews

6750 Biddulph Rd., Unit 102,

Brooklyn, OH

Ohio

44144

tel: 216-739-9442

216 reviews

2750 W. 68th St., Ste. #110,

Hialeah, FL

Florida

33016

tel: 305-231-7973

215 reviews

3348 Hikes Lane, Ste. 109,

Louisville, KY

Kentucky

40220

tel: 502-459-3818

215 reviews

361 Reservoir Ave., Unit B-2,

Providence, RI

Rhode Island

02907

tel: 401-941-0814

214 reviews

1371 S. Walnut St., Ste. 1000,

Starke, FL

Florida

32091

tel: 904-964-7900

214 reviews

319 Hwy. 80 East,

Clinton, MS

Mississippi

39056

tel: 601-924-5091

213 reviews

6251 Argyle Forest Blvd, Ste 108,

Jacksonville, FL

Florida

32244

tel: 904-779-3919

212 reviews

726 E. Battle Street,

Talladega, AL

Alabama

35160

tel: 256-362-0469

212 reviews

3216 N. Main St.,

Taylor, TX

Texas

76574

tel: 512-352-6649

211 review

1445 E. Court St.,

Seguin, TX

Texas

78155

tel: 830-372-9063

210 reviews

2553 Madison Avenue,

Montgomery, AL

Alabama

36107

tel: 334-832-9360

210 reviews

22828 Sussex Hwy,

Seaford, DE

Delaware

19973

tel: 302-628-8912

208 reviews

1803 Cassopolis Street,

Elkhart, IN

Indiana

46514

tel: 574-264-7919

208 reviews

4625 Shawnee Dr.,

Kansas City, KS

Kansas

66106

tel: 913-403-0760

207 reviews

490 S. State Hwy 46, Ste. 200,

New Braunfels, TX

Texas

78130

tel: 830-643-5924

205 reviews

10731 West Flagler St.,

Miami, FL

Florida

33174

tel: 305-207-1697

203 reviews

8247 Navarre Pkwy.,

Navarre, FL

Florida

32566

permanently closed

201 review

3805 N. Navarro St., Ste. B,

Victoria, TX

Texas

77901

tel: 361-582-0648

200 reviews

310 W. Genesee Ave.,

Saginaw, MI

Michigan

48602

tel: 989-771-4901

200 reviews

264 S. DuPont Highway,

Dover, DE

Delaware

19901

tel: 302-734-6961

199 reviews

51 South Lee St., Unit #6,

LaBelle, FL

Florida

33935

tel: 863-612-0354

198 reviews

9300 N. May Ave., Ste. 100,

Oklahoma City, OK

Oklahoma

73120

tel: 405-752-7524

195 reviews

592 Fieldstown Rd., Ste. 112,

Gardendale, AL

Alabama

35071

tel: 205-631-8366

195 reviews

730 West Hallandale Beach Blvd., Unit 101,

Hallandale, FL

Florida

33009

tel: 954-457-3944

194 reviews

13187 South Harbor Blvd.,

Garden Grove, CA

California

92843

tel: 714-636-8687

194 reviews

6051 FM 3009, Ste. 240,

Schertz, TX

Texas

78154

tel: 210-651-7305

194 reviews

14640 Mack Ave.,

Detroit, MI

Michigan

48215

tel: 313-821-5128

191 review

3011 11th St., Ste. 101-B,

Huntsville, TX

Texas

77340

tel: 936-295-5973

189 reviews

1355 Covert Ave.,

Evansville, IN

Indiana

47714

tel: 812-471-9143

186 reviews

213 S. Lowry St.,

Smyrna, TN

Tennessee

37167

tel: 615-355-0042

184 reviews

29140 Ryan Rd.,

Warren, MI

Michigan

48092

tel: 586-582-0315

183 reviews

451-C Ohio Pike,

Cincinnati, OH

Ohio

45255

tel: 513-528-2100

181 review

2688 Blanding Blvd.,

Middleburg, FL

Florida

32068

tel: 904-291-7391

181 review

1310 SR 331, Unit 103,

DeFuniak Springs, FL

Florida

32435

tel: 850-892-0122

180 reviews

975 Beaumont Ave.,

Spartanburg, SC

South Carolina

29303

tel: 864-542-0982

179 reviews

905 SW Main Blvd. #120,

Lake City, FL

Florida

32025

tel: 386-754-4023

179 reviews

2435 E. North St., Ste. 1117,

Greenville, SC

South Carolina

29615

permanently closed

179 reviews

913 Hwy. 321 North,

Lenoir City, TN

Tennessee

37771

tel: 865-988-8978

178 reviews

4332 Sunset Blvd.,

Steubenville, OH

Ohio

43952

permanently closed

178 reviews

953 Volunteer Parkway,

Bristol, TN

Tennessee

37620

tel: 423-989-3366

178 reviews

3303 Williams Dr., Ste. 102,

Georgetown, TX

Texas

78628

tel: 512-868-5139

177 reviews

5621 Georgetown Rd,

Indianapolis, IN

Indiana

46254

tel: 317-328-7894

174 reviews

2619 W. Meighan Blvd.,

Gadsden, AL

Alabama

35904

tel: 256-547-9544

174 reviews

705 N. Main St.,

Celina, OH

Ohio

45822

permanently closed

173 reviews

188 State Road 312,

Saint Augustine, FL

Florida

32086

tel: 904-823-8990

172 reviews

233 W. Brandon Blvd.,

Brandon, FL

Florida

33511

tel: 813-654-8293

172 reviews

22140 Coolidge Hwy.,

Oak Park, MI

Michigan

48237

tel: 248-545-4474

171 review

1717 E. Vista Chino, #A-2,

Palm Springs, CA

California

92262

permanently closed

171 review

1519 East San Marnan Dr.,

Waterloo, IA

Iowa

50702

tel: 319-233-6584

170 reviews

921 E. 4th Ave., Ste. #B,

Hutchinson, KS

Kansas

67501

tel: 620-664-6162

168 reviews

1116 Oak Harbor Road,

Fremont, OH

Ohio

43420

permanently closed

168 reviews

235 S. Montana,

Casper, WY

Wyoming

82609

tel: 307-237-9495

165 reviews

1080 North Bridge, Unit 10,

Chillicothe, OH

Ohio

45601

tel: 740-779-3227

165 reviews

612 N 12th St.,

Murray, KY

Kentucky

42071

tel: 270-753-1455

165 reviews

9003 Two Notch Rd., Ste. 11,

Columbia, SC

South Carolina

29223

tel: 803-419-1935

165 reviews

6402 I 45 S., Ste. C,

La Marque, TX

Texas

77568

tel: 409-986-8186

164 reviews

2535 Hwy. 78 East,

Jasper, AL

Alabama

35501

tel: 205-384-1379

164 reviews

883 S. Centerville Road,

Sturgis, MI

Michigan

49091

tel: 269-659-1900

164 reviews

1424 E. Ridge Rd., Ste. 6,

McAllen, TX

Texas

78503

tel: 956-994-9743

159 reviews

1340 Churn Creek Rd., Ste. C-9,

Redding, CA

California

96003

tel: 530-222-1556

159 reviews

8156 W. McNab Road,

North Lauderdale, FL

Florida

33068

permanently closed

158 reviews

2612 N. Beltline Rd.,

Irving, TX

Texas

75062

permanently closed

157 reviews

3000 Pepperell Parkway, Ste. 10,

Opelika, AL

Alabama

36801

tel: 334-737-3320

157 reviews

1010 S. Mason Rd. Ste. #A,

Katy, TX

Texas

77450

tel: 281-392-1288

156 reviews

1600 N. Missouri Ave., Unit 100,

Largo, FL

Florida

33770

tel: 727-586-6047

155 reviews

324 Bluebell Drive, NW,

New Philadelphia, OH

Ohio

44663

permanently closed

155 reviews

1410 N. Main Street,

Findlay, OH

Ohio

45840

permanently closed

155 reviews

505 North Hwy. 52, Suite C,

Moncks Corner, SC

South Carolina

29461

tel: 843-899-1460

154 reviews

1521 S. Combee Rd.,

Lakeland, FL

Florida

33801

permanently closed

153 reviews

186 Old Winnfield Road,

Jonesboro, LA

Louisiana

71251

permanently closed

153 reviews

16923 Whyte Hardee Blvd., Unit 101 / PO Box 1102,

Hardeeville, SC

South Carolina

29927

tel: 843-784-5884

153 reviews

859 Market Pl,

Alexander City, AL

Alabama

35010

tel: 256-212-9383

152 reviews

13937 Pioneer Blvd.,

Norwalk, CA

California

90650

permanently closed

151 review

3679 S. Orlando Drive,

Sanford, FL

Florida

32773

tel: 407-323-1106

148 reviews

3630 W. Shaw Ave.,

Fresno, CA

California

93711

tel: 559-271-7668

147 reviews

1836 Ashley River Rd., Unit 5,

Charleston, SC

South Carolina

29407

permanently closed

145 reviews

211 N. Dixie Blvd., Ste. B,

Radcliff, KY

Kentucky

40160

tel: 270-352-2540

145 reviews

6828 Suwannee Plaza Ln.,

Live Oak, FL

Florida

32060

tel: 386-362-3100

144 reviews

1800 E. Ft. Harrison, Ste. 14-A,

Terre Haute, IN

Indiana

47804

tel: 812-466-1094

143 reviews

6077 Broadway Ave.,

Merrillville, IN

Indiana

46410

tel: 219-884-1099

143 reviews

1400 S. Loop 288, Ste. 114,

Denton, TX

Texas

76205

permanently closed

142 reviews

6224 Plank Rd., Ste. A,

Baton Rouge, LA

Louisiana

70805

permanently closed

140 reviews

1301 FM 2218, Ste. 400,

Richmond, TX

Texas

77469

tel: 281-232-6851

138 reviews

4726 S. Broadway Ave.,

Wichita, KS

Kansas

67216

tel: 316-529-1345

137 reviews

5217 E. Thompson Road,

Indianapolis, IN

Indiana

46237

tel: 317-784-9676

137 reviews

480-F East 141st St.,

Glenpool, OK

Oklahoma

74033

tel: 918-322-6350

136 reviews

697 S. Main St.,

Lumberton, TX

Texas

77657

permanently closed

135 reviews

1307 E. Highland Avenue, Ste. 205,

Selma, AL

Alabama

36703

tel: 334-875-8315

135 reviews

29209 Plymouth Rd.,

Livonia, MI

Michigan

48150

permanently closed

134 reviews

13423 Telegraph Road,

Whittier, CA

California

90605

tel: 562-944-0113

134 reviews

813 S. Orange Blossom Trail,

Apopka, FL

Florida

32703

tel: 407-814-0871

134 reviews

1307 E. M 89, Ste. C,

Plainwell, MI

Michigan

49080

tel: 269-685-6949

134 reviews

2029 Crockett Rd.,

Palestine, TX

Texas

75801

permanently closed

132 reviews

47171 Van Dyke Ave.,

Shelby Township, MI

Michigan

48317

tel: 586-739-1204

132 reviews

2616 E. Washington Avenue,

Madison, WI

Wisconsin

53704

tel: 608-242-9060

130 reviews

3105 Belmont Avenue,

Youngstown, OH

Ohio

44505

permanently closed

130 reviews

3540 East S.R. 38, Ste. 706,

Lafayette, IN

Indiana

47905

tel: 765-446-9405

129 reviews

2621 E. Gulf To Lake Hwy.,

Inverness, FL

Florida

34453

tel: 352-344-4281

128 reviews

509 N. State of Franklin Rd., Ste. 1,

Johnson City, TN

Tennessee

37604

tel: 423-926-7413

126 reviews

212 S. Mill St.,

Manning, SC

South Carolina

29102

permanently closed

125 reviews

9360 Mentor Ave, Unit H,

Mentor, OH

Ohio

44060

tel: 440-205-0650

124 reviews

76 E. Merritt Island Causeway, Ste. 103,

Merritt Island, FL

Florida

32952

tel: 321-454-9990

124 reviews

1124 Dunn Ave.,

Jacksonville, FL

Florida

32218

tel: 904-757-2228

123 reviews

5101 Ashley Phosphate Rd., Ste. 115,

North Charleston, SC

South Carolina

29418

tel: 843-552-9630

121 review

G3312-A Miller Rd.,

Flint, MI

Michigan

48507

tel: 810-720-3524

120 reviews

1123 Elm Street West,

Hampton, SC

South Carolina

29924

permanently closed

119 reviews

3271 W. 3rd Street,

Bloomington, IN

Indiana

47404

tel: 812-334-2648

119 reviews

534 W. Main Street,

Gallatin, TN

Tennessee

37066

tel: 615-452-6011

118 reviews

1304 N. Cass Street,

Wabash, IN

Indiana

46992

tel: 260-569-9369

116 reviews

300 E. Ash Street,

Columbia, MO

Missouri

65201

tel: 573-449-8550

115 reviews

2842 N. Hiawassee Rd., Ste. 429,

Orlando, FL

Florida

32818

permanently closed

114 reviews

204 E. Parkway Blvd.,

Liberal, KS

Kansas

67901

tel: 620-626-7115

114 reviews

50 Anne Mary St., Suite 102,

Pawtucket, RI

Rhode Island

02860

tel: 401-274-2918

114 reviews

1744 Mineral Spring Avenue - Unit 3,

North Providence, RI

Rhode Island

02904

permanently closed

113 reviews

4087 W. Avenue L,

Lancaster, CA

California

93536

permanently closed

113 reviews

5324 Blanding Blvd., Ste. 7,

Jacksonville, FL

Florida

32210

tel: 904-777-3373

111 review

1702 N. Woodland Blvd. #104,

Deland, FL

Florida

32720

permanently closed

111 review

165 S. Town Blvd., Ste D,

Hollister, MO

Missouri

65672

tel: 417-336-1495

110 reviews

12550 US Hwy. 301,

Dade City, FL

Florida

33525

tel: 352-523-0021

110 reviews

8607 Telegraph Rd.,

Dearborn Heights, MI

Michigan

48127

tel: 313-724-9525

109 reviews

401 N. Main St.,

Newton, KS

Kansas

67114

permanently closed

109 reviews

4381 Highland Rd.,

Waterford, MI

Michigan

48328

tel: 248-683-1892

109 reviews

6440 Pearl Rd.,

Parma Heights, OH

Ohio

44130

permanently closed

108 reviews

635 Hwy. 28 Bypass, Ste. A,

Anderson, SC

South Carolina

29624

permanently closed

107 reviews

7108 Turfway Road,

Florence, KY

Kentucky

41042

tel: 859-746-0049

107 reviews

15238 Isabella Dr., Ste. B,

Big Rapids, MI

Michigan

49307

tel: 231-796-0576

103 reviews

2560 N. Perris Blvd., Suite R-2,

Perris, CA

California

92571

permanently closed

101 review

2191-D Lincoln Street, P.O. Box 1631,

Rhinelander, WI

Wisconsin

54501

tel: 715-369-9655

101 review

1876 S. US Hwy. 231, Unit D,

Crawfordsville, IN

Indiana

47933

tel: 765-361-0153

101 review

1908 Main St.,

Winfield, KS

Kansas

67156

tel: 620-229-9511

101 review

1408 SE Washington,

Idabel, OK

Oklahoma

74745

tel: 580-208-3033

100 reviews

551856 US Hwy. 1, Ste. 102,

Hilliard, FL

Florida

32046

tel: 904-845-7600

100 reviews

42629 Highway. 27,

Davenport, FL

Florida

33837

permanently closed

100 reviews

4412 Outer Loop Hwy.,

Louisville, KY

Kentucky

40219

tel: 502-966-9877

100 reviews

744 Mink Ave.,

Murrells Inlet, SC

South Carolina

29576

permanently closed

99 reviews

3845 Hwy. 22, Suite #1,

Mandeville, LA

Louisiana

70471

permanently closed

99 reviews

941 N. DuPont Blvd., Ste. J,

Milford, DE

Delaware

19963

tel: 302-424-2460

99 reviews

931 North Main Street,

Nicholasville, KY

Kentucky

40356

tel: 859-881-8032

99 reviews

4000 Ft. Campbell Blvd., Ste. K,

Hopkinsville, KY

Kentucky

42240

tel: 270-889-0776

99 reviews

6447 Hwy. 182 East,

Morgan City, LA

Louisiana

70380

permanently closed

99 reviews

450 State Line Rd., Ste. B,

Southaven, MS

Mississippi

38671

permanently closed

97 reviews

26423 Ynez Rd.,

Temecula, CA

California

92591

tel: 951-296-2250

96 reviews

1200 W. Hobsonway, Ste A,

Blythe, CA

California

92225

permanently closed

96 reviews

7001 Merrill Rd., Ste. 33,

Jacksonville, FL

Florida

32277

tel: 904-744-9598

96 reviews

3835 28th St. SE, Suite 101,

Grand Rapids, MI

Michigan

49512

tel: 616-285-5494

95 reviews

614 Boll Weevil Circle,

Enterprise, AL

Alabama

36330

tel: 334-308-1973

95 reviews

620 Industrial Drive, Suite 7-A,

Sparta, WI

Wisconsin

54656

tel: 608-366-1540

95 reviews

12 Dillon Plaza Dr.,

High Ridge, MO

Missouri

63049

tel: 636-376-3051

95 reviews

190-A Newport Ave.,

East Providence, RI

Rhode Island

02916

tel: 401-438-4217

94 reviews

1301 Winchester Rd. Suite 77,

Lexington, KY

Kentucky

40505

tel: 859-255-6378

94 reviews

810 NW Broad Street, Suite 210,

Murfreesboro, TN

Tennessee

37129

permanently closed

92 reviews

189 Baldwin Square Shopping Center,

Fairhope, AL

Alabama

36532

tel: 251-990-2564

92 reviews

393 W. Shaw Ave., Ste. 16,

Clovis, CA

California

93612

tel: 559-325-0645

92 reviews

1065 West South Airport Road,

Traverse City, MI

Michigan

49686

tel: 231-946-3409

91 review

3192 Commerce Lane, Ste C-2,

Ionia, MI

Michigan

48846

tel: 616-522-1618

91 review

1866 North Main Street, Suite A-7,

Shelbyville, TN

Tennessee

37160

tel: 931-684-6112

91 review

5425 Hwy. 153, Suite 133,

Hixson, TN

Tennessee

37343

tel: 423-870-2900

91 review

1210 S. Broad St., Unit 17,

Brooksville, FL

Florida

34601

tel: 352-799-1410

89 reviews

1828 West Olive Ave.,

Merced, CA

California

95348

tel: 209-384-7621

89 reviews

1321 Capital Ave. NE,

Battle Creek, MI

Michigan

49017

permanently closed

88 reviews

1511-B Asheville Hwy.,

Spartanburg, SC

South Carolina

29303

permanently closed

87 reviews

1735 John B. White, Sr. Blvd. Ste. 10,

Spartanburg, SC

South Carolina

29301

permanently closed

86 reviews

909 New Hwy 68,

Sweetwater, TN

Tennessee

37874

tel: 423-337-7220

84 reviews

620 Lincoln Way, Ste. 3,

Ames, IA

Iowa

50010

permanently closed

83 reviews

352 S. Hoke Ave., Ste. C,

Frankfort, IN

Indiana

46041

tel: 765-654-4728

83 reviews

506 South Military Avenue,

Green Bay, WI

Wisconsin

54303

tel: 920-490-5583

81 review

2639 North Kansas,

Springfield, MO

Missouri

65803

permanently closed

80 reviews

1985 E. Stop 13 Road,

Indianapolis, IN

Indiana

46227

tel: 317-881-6328

80 reviews

1803-A W. Main St.,

Franklin, LA

Louisiana

70538

permanently closed

80 reviews

625 S. Opdyke,

Auburn Hills, MI

Michigan

48326

tel: 248-874-0661

80 reviews

8120 East Main St., Unit A,

Ridgeland, SC

South Carolina

29936

permanently closed

80 reviews

2306 Hwy. 36 S,

Sealy, TX

Texas

77474

permanently closed

78 reviews

1045 N. Court Street,

Medina, OH

Ohio

44256

tel: 330-722-6674

77 reviews

6662 Highway 75, Suite 100,

Pinson, AL

Alabama

35126

permanently closed

77 reviews

1431 W. Main St.,

Lebanon, TN

Tennessee

37087

permanently closed

76 reviews

353 Fuller Ave. NE,

Grand Rapids, MI

Michigan

49503

tel: 616-774-1021

76 reviews

3490 Hudson Dr., Unit 4,

Stow, OH

Ohio

44224

permanently closed

75 reviews

3922 Hwy 80 West - Suite C,

Phenix City, AL

Alabama

36870

permanently closed

75 reviews

908 Hwy. 99 W, Ste. B,

Corning, CA

California

96021

permanently closed

75 reviews

10930 Pendleton Pike, Ste. 105,

Indianapolis, IN

Indiana

46236

tel: 317-823-3994

75 reviews

2710 Nashville Road, Ste. 107,

Bowling Green, KY

Kentucky

42101

tel: 270-781-1880

75 reviews

1402 Missouri Blvd.,

Jefferson City, MO

Missouri

65109

tel: 573-556-7910

75 reviews

1233 N. Eastman Rd., Ste. 320,

Kingsport, TN

Tennessee

37664

permanently closed

74 reviews

601 Woodward Avenue,

Muscle Shoals, AL

Alabama

35661

permanently closed

74 reviews

45 Viking Dr.,

Reedsburg, WI

Wisconsin

53959

tel: 608-524-3670

74 reviews

280 Citrus Tower Blvd. - Suite C,

Clermont, FL

Florida

34711

tel: 352-394-3751

74 reviews

11205 East 24 Hwy.,

Independence, MO

Missouri

64054

permanently closed

74 reviews

300 Spartanburg Hwy., Ste. #302,

Lyman, SC

South Carolina

29365

permanently closed

73 reviews

4710 University Drive, Unit 2,

Huntsville, AL

Alabama

35816

permanently closed

73 reviews

1701 W. McGalliard, Unit #1,

Muncie, IN

Indiana

47304

tel: 765-284-0232

73 reviews

2279 North Park Dr, Ste. 440,

Holland, MI

Michigan

49424

tel: 616-395-4034

72 reviews

1215 S. Douglas Hwy., Ste. C,

Gillette, WY

Wyoming

82716

tel: 307-682-5544

71 review

1013 11th St.,

Lakeport, CA

California

95453

tel: 707-263-1316

71 review

109 West Alexander Street,

Plant City, FL

Florida

33563

permanently closed

71 review

11150 N. Williams St., Unit 105,

Dunnellon, FL

Florida

34432

tel: 352-465-2191

71 review

2245 W C-48,

Bushnell, FL

Florida

33513

permanently closed

70 reviews

30780 Hoover Road,

Warren, MI

Michigan

48093

permanently closed

70 reviews

1316 South Baltimore,

Kirksville, MO

Missouri

63501

tel: 660-665-4937

69 reviews

726 Greenup Avenue,

Ashland, KY

Kentucky

41101

tel: 606-324-6614

69 reviews

14685 Telegraph Road,

Redford, MI

Michigan

48239

permanently closed

68 reviews

2221 Jacksboro Pike, Suite A-18,

La Follette, TN

Tennessee

37766

permanently closed

68 reviews

264 US Hwy. 321 Bypass South,

Winnsboro, SC

South Carolina

29180

permanently closed

67 reviews

352 Southland Drive,

Lexington, KY

Kentucky

40503

tel: 859-277-2264

66 reviews

2130 East El Monte Way,

Dinuba, CA

California

93618

tel: 559-591-0471

66 reviews

301 Angela St.,

Paola, KS

Kansas

66071

permanently closed

66 reviews

1717 E. Ohio St.,

Clinton, MO

Missouri

64735

tel: 660-885-3182

66 reviews

1123-C Hwy. Bypass 9 W.,

Lancaster, SC

South Carolina

29720

tel: 803-285-6503

65 reviews

7941 Moffett Rd., Unit B,

Semmes, AL

Alabama

36575

permanently closed

65 reviews

708 W. Onstott Frontage Rd., Ste. B,

Yuba City, CA

California

95991

permanently closed

65 reviews

515 Anwijo Way,

Warrenton, MO

Missouri

63383

tel: 636-456-4170

64 reviews

200 N. Dobys Bridge Rd., Ste. 132,

Fort Mill, SC

South Carolina

29715

permanently closed

64 reviews

971 Atlantic Blvd.,

Atlantic Beach, FL

Florida

32233

permanently closed

63 reviews

1925 W. Washington St., Ste. B,

Greenville, MI

Michigan

48838

permanently closed

60 reviews

401 Cleveland Street,

Elyria, OH

Ohio

44035

permanently closed

60 reviews

1736 SC Hwy. 14,

Landrum, SC

South Carolina

29356

permanently closed

59 reviews

2233 Maplewood Dr.,

Sulphur, LA

Louisiana

70663

permanently closed

57 reviews

1446 N. Brindlee Mtn. Pky.,

Arab, AL

Alabama

35016

permanently closed

57 reviews

1906 Holton Rd., Ste. C,

Muskegon, MI

Michigan

49445

tel: 231-744-4361

56 reviews

2222 Main St.,

Parsons, KS

Kansas

67357

tel: 620-421-0605

56 reviews

189 Adam Shepherd Pkwy., Ste. 21,

Shepherdsville, KY

Kentucky

40165

permanently closed

56 reviews

8180 Dixie Hwy.,

Louisville, KY

Kentucky

40258

permanently closed

56 reviews

3453 Nelson Road,

Lake Charles, LA

Louisiana

70605

permanently closed

56 reviews

3035 E. Michigan Ave.,

Jackson, MI

Michigan

49202

permanently closed

55 reviews

23612 Michigan Ave.,

Dearborn, MI

Michigan

48124

permanently closed

54 reviews

4867 Hwy. 90,

Pace, FL

Florida

32571

permanently closed

54 reviews

2003 Lincoln Way East, Ste. E,

Goshen, IN

Indiana

46526

permanently closed

54 reviews

8066 N. 76th Street,

Milwaukee, WI

Wisconsin

53223

tel: 414-371-1427

53 reviews

150 MaGee Street,

Troy, MO

Missouri

63379

tel: 636-528-3633

52 reviews

156 Golden Rod Rd.,

Mansura, LA

Louisiana

71350

permanently closed

50 reviews

1736 Main Street,

Marinette, WI

Wisconsin

54143

tel: 715-735-9555

50 reviews

3322 Monroe St.,

Alexandria, LA

Louisiana

71301

permanently closed

50 reviews

3730 Alpine Ave, NW,

Comstock Park, MI

Michigan

49321

permanently closed

49 reviews

3970 N. Mackinaw Trail, Ste B-1,

Cadillac, MI

Michigan

49601

permanently closed

49 reviews

6754 Bardstown Road,

Louisville, KY

Kentucky

40291

permanently closed

48 reviews

412 W. Front St.,

Evergreen, AL

Alabama

36401

permanently closed

47 reviews

1515 Hwy. 72 East,

Corinth, MS

Mississippi

38834

tel: 662-287-5577

46 reviews

1602 W. Grand Avenue,

Grover Beach, CA

California

93433

permanently closed

46 reviews

2328 S. College St., Unit 1A,

Auburn, AL

Alabama

36832

permanently closed

46 reviews

2388 Highway K,

O'Fallon, MO

Missouri

63368

tel: 636-240-0046

44 reviews

243 Indian Mound Dr.,

Mount Sterling, KY

Kentucky

40353

tel: 859-497-0537

44 reviews

19200 Fort Street,

Riverview, MI

Michigan

48193

permanently closed

44 reviews

220 South Van Lingle Mungo Blvd.,

Pageland, SC

South Carolina

29728

permanently closed

43 reviews

31632 John R. Road, Ste. B,

Madison Heights, MI

Michigan

48071

permanently closed

43 reviews

243 N. Maple Rd., Ste. 22,

Ann Arbor, MI

Michigan

48103

permanently closed

40 reviews

6439 N. Prospect Ave.,

Gladstone, MO

Missouri

64119

permanently closed

40 reviews

3971 Pontchartrain Dr., Ste. 3,

Slidell, LA

Louisiana

70458

permanently closed

39 reviews

9162 E. US Hwy. 36,

Avon, IN

Indiana

46123

permanently closed

38 reviews

385 M Street, Unit A-6,

Crescent City, CA

California

95531

permanently closed

38 reviews

1806 Elmwood Ave. Unit A,

Lafayette, IN

Indiana

47904

permanently closed

38 reviews

1869 N. 25th St.,

Middlesboro, KY

Kentucky

40965

permanently closed

37 reviews

332 N. L. Rogers Wells Blvd.,

Glasgow, KY

Kentucky

42141

permanently closed

37 reviews

167 Carolina Square,

Edgefield, SC

South Carolina

29824

permanently closed

37 reviews

4564 Chapman Hwy.,

Knoxville, TN

Tennessee

37920

permanently closed

36 reviews

1717 South State Road 57, Ste. K,

Washington, IN

Indiana

47501

tel: 812-257-0837

36 reviews

220 W. Ridge Rd.,

Griffith, IN

Indiana

46319

permanently closed

36 reviews

9125 Joseph Campau St.,

Hamtramck, MI

Michigan

48212

permanently closed

35 reviews

3451 W. 86th Street,

Indianapolis, IN

Indiana

46268

permanently closed

34 reviews

112 Conecuh Ave. E.,

Union Springs, AL

Alabama

36089

permanently closed

34 reviews

3185 Hwy. 431,

Roanoke, AL

Alabama

36274

permanently closed

33 reviews

1633 E. Hatch Rd., Ste. 1-E,

Modesto, CA

California

95351

permanently closed

33 reviews

3653 First Ave. SE, Ste. 9,

Cedar Rapids, IA

Iowa

52403

permanently closed

25 reviews

2480 U.S. Hwy. 41 North, Suite N,

Henderson, KY

Kentucky

42420

permanently closed

24 reviews

1359 E. Main St.,

Owosso, MI

Michigan

48867

permanently closed

24 reviews

6198 Post Rd.,

North Kingstown, RI

Rhode Island

02852

permanently closed

23 reviews

9964 Grand Bay Wilmer Rd S, Ste 1,

Grand Bay, AL

Alabama

36541

permanently closed

23 reviews

2691 Balls Ferry Rd.,

Anderson, CA

California

96007

permanently closed

21 review

895 Markham Avenue,

Vacaville, CA

California

95688

permanently closed

20 reviews

131 Gateway Plaza,

Greenville, AL

Alabama

36037

permanently closed

19 reviews

2101 Standiford Ave. Suite J,

Modesto, CA

California

95350

permanently closed

19 reviews

3640 Louisa Rd.,

Catlettsburg, KY

Kentucky

41129

permanently closed

17 reviews

9 Bill Robinson Pkwy.,

Anniston, AL

Alabama

36206

permanently closed

14 reviews

4195 E. Belmont Ave.,

Fresno, CA

California

93702

permanently closed

14 reviews

21 Broadway Plaza,

Peru, IN

Indiana

46970

permanently closed

8 reviews

1709 Airline Hwy., Unit F,

Hollister, CA

California

95023

permanently closed

8 reviews

828 Lane Allen Road, Suite 160,

Lexington, KY

Kentucky

40504

permanently closed

8 reviews

2072-A E. Commercial Ave.,

Lowell, IN

Indiana

46356

permanently closed

49 reviews

2900 Delta Fair Blvd.,

Antioch, CA

California

94509

tel: 925-755-7830

157 reviews

5334 NW Cache Rd., Ste. A,

Lawton, OK

Oklahoma

73505

tel: 580-591-0333

134 reviews

5141 US Highway 19,

New Port Richey, FL

Florida

34652

tel: 727-848-2441

134 reviews

1003-B 24th Street,

Port Huron, MI

Michigan

48060

tel: 810-982-0902

122 reviews

454 N. Timberland Dr.,

Lufkin, TX

Texas

75901

tel: 936-634-4510

118 reviews

560 S. Marks, #2H,

Henderson, NV

Nevada

89014

tel: 702-454-3124

118 reviews

5096 Schaefer Road,

Dearborn, MI

Michigan

48126

tel: 313-624-9109

114 reviews

2700 W. Broadway Blvd., Ste. #1,

Sedalia, MO

Missouri

65301

tel: 660-826-5753

110 reviews

2758 Wilmington Pike,

Kettering, OH

Ohio

45419

tel: 937-643-1013

106 reviews

1108 NW 76th Blvd.,

Gainesville, FL

Florida

32606

permanently closed

101 review

529 N. Galloway Ave., Ste. 12,

Mesquite, TX

Texas

75149

permanently closed

97 reviews

4003 Durand Avenue,

Racine, WI

Wisconsin

53405

tel: 262-598-0867

92 reviews

801 Dixon Blvd., Ste. 1139,

Cocoa, FL

Florida

32922

permanently closed

92 reviews

2525 US Hwy 90, Ste. 1,

Gautier, MS

Mississippi

39553

tel: 228-497-6654

88 reviews

4130 S. Division Avenue,

Wyoming, MI

Michigan

49548

tel: 616-531-5607

78 reviews

4340 Ringgold Road, Ste. 160,

East Ridge, TN

Tennessee

37412

tel: 423-629-1657

76 reviews

320 Euclid Ave.,

Des Moines, IA

Iowa

50313

permanently closed

76 reviews

523 North State St.,

Iola, KS

Kansas

66749

tel: 620-365-6191

76 reviews

1257 W. Main St.,

Gaylord, MI

Michigan

49735

tel: 989-731-2681

74 reviews

1379 N. Citrus Ave.,

Covina, CA

California

91722

permanently closed

74 reviews

W3165 Van Roy Road, Ste. #4,

Appleton, WI

Wisconsin

54915

tel: 920-731-6540

74 reviews

4554 13th Street, Suite #D,

Saint Cloud, FL

Florida

34769

permanently closed

73 reviews

6716 East State Boulevard,

Fort Wayne, IN

Indiana

46815

tel: 260-749-6431

72 reviews

3333 Frederica #3,

Owensboro, KY

Kentucky

42301

tel: 270-684-6408

72 reviews

2900 Deerfield Dr., Ste. 118,

Janesville, WI

Wisconsin

53546

tel: 608-741-1802

70 reviews

1576 N. Wright Ave,

Alma, MI

Michigan

48801

tel: 989-466-1974

68 reviews

28841-D Highway 98,

Daphne, AL

Alabama

36526

permanently closed

60 reviews

4136 Stanton Ogletown Rd,

Newark, DE

Delaware

19713

permanently closed

59 reviews

37549 Harper Ave.,

Clinton Township, MI

Michigan

48036

permanently closed

58 reviews

2017-B Brownsboro Rd.,

Louisville, KY

Kentucky

40206

permanently closed

57 reviews

3943 Dixie Highway, Suite A,

Louisville, KY

Kentucky

40216

tel: 502-447-8411

56 reviews

1705 S. 1st Ave., Ste. O,

Iowa City, IA

Iowa

52240

permanently closed

53 reviews

747 West Elk Ave.,

Elizabethton, TN

Tennessee

37643

permanently closed

48 reviews

1389 N. State St.,

Ukiah, CA

California

95482

permanently closed

47 reviews

13300 NW 27th Ave. (Unit #4),

Opa Locka, FL

Florida

33054

permanently closed

41 review

103 W. Gibson #102,

Jasper, TX

Texas

75951

permanently closed

39 reviews

2418 Virginia Avenue,

Clinton, IA

Iowa

52732

permanently closed

38 reviews

1100 S. 30th Street,

Manitowoc, WI

Wisconsin

54220

tel: 920-684-5258

37 reviews

807 S. Cherokee Dr., Ste 2,

Marshall, MO

Missouri

65340

permanently closed

36 reviews

2664 Bienville Blvd.,

Ocean Springs, MS

Mississippi

39564

permanently closed

36 reviews

800 N. Main St.,

McPherson, KS

Kansas

67460

permanently closed

32 reviews

155 Ninth Ave, Ste. 109,

Foley, AL

Alabama

36535

permanently closed

32 reviews

8000 W. Outer Dr.,

Detroit, MI

Michigan

48235

permanently closed

31 review

1045 West 7th Street,

Auburn, IN

Indiana

46706

permanently closed

29 reviews

850 Hillwood Blvd. #6,

Nashville, TN

Tennessee

37209

permanently closed

28 reviews

318 Yellowstone Ave.,

Cody, WY

Wyoming

82414

permanently closed

24 reviews

2401 California Blvd.,

Napa, CA

California

94558

permanently closed

24 reviews

264 Kroger Center,

Morehead, KY

Kentucky

40351

tel: 606-784-4253

22 reviews

1712 S. National Ave.,

Fort Scott, KS

Kansas

66701

permanently closed

19 reviews

725 9th Ave. North,

Bessemer, AL

Alabama

35020

permanently closed

18 reviews

75 Wal Mart Plaza, Suite 7,

Monticello, KY

Kentucky

42633

permanently closed

17 reviews

2411 E. Main St. #104,

Merrill, WI

Wisconsin

54452

permanently closed

13 reviews

4067 W. Clinton Avenue,

Fresno, CA

California

93722

permanently closed

12 reviews

410 2nd Ave. E., Ste. D,

Oneonta, AL

Alabama

35121

permanently closed

9 reviews

862 N. Van Dyke Rd., Ste. 9001,

Bad Axe, MI

Michigan

48413

permanently closed

5 reviews

1325 Pacheco Blvd.,

Los Banos, CA

California

93635

permanently closed

349 reviews

2329 North Oxnard Blvd.,

Oxnard, CA

California

93036

tel: 805-278-7842

341 review

2021 E. Washington St., Ste. 3-C,

Colton, CA

California

92324

tel: 909-825-5795

318 reviews

2406 N. Main Street,

Gainesville, FL

Florida

32609

tel: 352-373-9992

263 reviews

972 N. Mountain,

Ontario, CA

California

91762

permanently closed

332 reviews

1240 W. Foothill Blvd.,

Upland, CA

California

91786

tel: 909-579-0942

307 reviews

3675 S. Rainbow Blvd, Suite 100,

Las Vegas, NV

Nevada

89103

tel: 702-251-1536

259 reviews

4001 S. Decatur Blvd, Suite 7,

Las Vegas, NV

Nevada

89103

tel: 702-251-1532

206 reviews

1545 N. Milwaukee St.,

Boise, ID

Idaho

83704

tel: 208-322-6500

110 reviews

637 Parkway,

Sevierville, TN

Tennessee

37862

tel: 865-428-6601

104 reviews

950 Blanding Blvd, Suite 2,

Orange Park, FL

Florida

32065

tel: 904-272-8771

83 reviews

13740 Beach Blvd., Ste. 114,

Jacksonville, FL

Florida

32224

permanently closed

78 reviews

1130 Fremont Blvd., Ste. 204-B,

Seaside, CA

California

93955

tel: 831-393-0935

77 reviews

2445 E. Main Street,

Plainfield, IN

Indiana

46168

tel: 317-838-8471

74 reviews

3331 Hwy 50 East #1,

Carson City, NV

Nevada

89701

tel: 775-841-6330

64 reviews

333 Naamans Rd. Suite 36,

Claymont, DE

Delaware

19703

permanently closed

63 reviews

15560 US 441 South, Ste. 150,

Alachua, FL

Florida

32615

tel: 386-418-8398

53 reviews

238 E. Main Rd., Ste. 5,

Middletown, RI

Rhode Island

02842

permanently closed

50 reviews

2346 Nez Perce Dr.,

Lewiston, ID

Idaho

83501

tel: 208-743-1765

40 reviews

2260 Oro Dam Blvd. E, Ste D,

Oroville, CA

California

95966

permanently closed

40 reviews

3316 Lake City Hwy.,

Warsaw, IN

Indiana

46580

tel: 574-267-2799

39 reviews

620 Big Hill Ave., Unit 2,

Richmond, KY

Kentucky

40475

permanently closed

39 reviews

4407 Livernois Avenue,

Detroit, MI

Michigan

48210

permanently closed

38 reviews

2032 280 Bypass,

Phenix City, AL

Alabama

36867

tel: 334-298-3018

35 reviews

7380 State Rd. 100, Ste 2 & 3,

Keystone Heights, FL

Florida

32656

permanently closed

32 reviews

2941 W. US Hwy. 90, Ste. 103,

Lake City, FL

Florida

32055

permanently closed

31 review

1210 S. US Hwy. 231,

Ozark, AL

Alabama

36360

permanently closed

24 reviews

2372 Jackson Street,

Stoughton, WI

Wisconsin

53589

permanently closed

23 reviews

2340 CY Ave.,

Casper, WY

Wyoming

82604

permanently closed

19 reviews

3964 G Missouri Flat Rd.,

Placerville, CA

California

95667

permanently closed

18 reviews

3216 W. Monte Vista Ave.,

Turlock, CA

California

95380

permanently closed

17 reviews

7254 Fishers Crossing Dr.,

Fishers, IN

Indiana

46038

permanently closed

11 review

732 E. Green Bay St.,

Shawano, WI

Wisconsin

54166

permanently closed

7 reviews

266 Reservation Rd., Ste. I,

Marina, CA

California

93933

permanently closed

69 reviews

1665 Contra Costa Blvd.,

Pleasant Hill, CA

California

94523

permanently closed

40 reviews

765 Hickey Blvd.,

Pacifica, CA

California

94044

permanently closed

32 reviews

573 S. Taylor Drive,

Sheboygan, WI

Wisconsin

53081

permanently closed

28 reviews

3116 Highway 54,

Owensboro, KY

Kentucky

42303

permanently closed

28 reviews

2309 State Rd.,

La Crosse, WI

Wisconsin

54601

permanently closed

27 reviews

7625 49th Street N.,

Pinellas Park, FL

Florida

33781

permanently closed

13 reviews

713 N. Spring Street,

Beaver Dam, WI

Wisconsin

53916

permanently closed

12 reviews

425 Gilmer Ave.,

Tallassee, AL

Alabama

36078

permanently closed

12 reviews

3930 Newton Street,

Jasper, IN

Indiana

47546

permanently closed

11 review

913 S. Saginaw Road,

Midland, MI

Michigan

48640

permanently closed

11 review

436-B Duncan Bypass,

Union, SC

South Carolina

29379

permanently closed

880 reviews

2093 Caton St.,

New Orleans, LA

Louisiana

70122

tel: 504-288-6538

671 review

7064 Siegen Lane, Space G,

Baton Rouge, LA

Louisiana

70809

tel: 225-291-4105

543 reviews

2581 W. Commonwealth Ave.,

Alhambra, CA

California

91803

tel: 626-293-3373

470 reviews

4548 Sherwood Way,

San Angelo, TX

Texas

76901

tel: 325-949-1472

436 reviews

4225 Oceanside Blvd., Ste. N,

Oceanside, CA

California

92056

tel: 760-806-1476

269 reviews

1106 N. Citrus Avenue, Ste. A,

Covina, CA

California

91722

tel: 626-332-1980

256 reviews

3436 W. Hillsboro Blvd.,

Deerfield Beach, FL

Florida

33442

tel: 954-420-3138

239 reviews

1725 Ashville Rd., Ste. 109,

Leeds, AL

Alabama

35094

tel: 205-699-8500

204 reviews

1821 22nd St., Ste. 104,

West Des Moines, IA

Iowa

50266

tel: 515-440-3016

168 reviews

11018 Old St. Augustine Rd., Suite 119,

Jacksonville, FL

Florida

32257

tel: 904-260-1450

157 reviews

420 River Street, Ste. B,

Santa Cruz, CA

California

95060

tel: 831-459-6727

152 reviews

500 Dyer Ave., Ste. C,

Cranston, RI

Rhode Island

02920

tel: 401-275-0269

134 reviews

15102 SW 72nd St.,

Miami, FL

Florida

33193

tel: 305-386-4410

52 reviews

3831 Ruckriegel Pkwy., Ste. 100,

Louisville, KY

Kentucky

40299

permanently closed

36 reviews

4636 S. Pennsylvania Ave.,

Oklahoma City, OK

Oklahoma

73119

permanently closed

28 reviews

2845 W. Parrish Ave., Suite J,

Owensboro, KY

Kentucky

42301

permanently closed

25 reviews

2310 LaPorte Ave., Ste. 450,

Valparaiso, IN

Indiana

46383

permanently closed

17 reviews

828 E. 11 Mile Rd.,

Royal Oak, MI

Michigan

48067

permanently closed

11 review

4718 St. Stephens Rd.,

Eight Mile, AL

Alabama

36613

permanently closed

409 reviews

9550 Baymeadows Road, Ste. 6,

Jacksonville, FL

Florida

32256

tel: 904-733-2898

237 reviews

2240 E. Plaza Blvd., Ste. H,

National City, CA

California

91950

tel: 619-470-9828

206 reviews

5410 Stockdale Hwy., Unit B,

Bakersfield, CA

California

93309

permanently closed

187 reviews

1355 US Hwy. 1, Ste 10,

Vero Beach, FL

Florida

32960

tel: 772-299-6227

179 reviews

12777 Atlantic Blvd., Unit 3,

Jacksonville, FL

Florida

32225

tel: 904-220-1204

138 reviews

5000 Valley West Blvd., #20,

Arcata, CA

California

95521

tel: 707-826-0484

128 reviews

3603 Elk Horn Blvd.,

North Highlands, CA

California

95660

tel: 916-348-0285

181 review

108 Saraland Loop Road,

Saraland, AL

Alabama

36571

tel: 251-679-6242

66 reviews

2299 Springs Road,

Vallejo, CA

California

94591

tel: 707-648-3253

63 reviews

900 Jefferson Blvd., Ste. 120,

West Sacramento, CA

California

95691

permanently closed

62 reviews

520 Raley's Towne Center,

Rohnert Park, CA

California

94928

permanently closed

62 reviews

5005 S. McCarran Blvd.,

Reno, NV

Nevada

89502

permanently closed

31 review

935 North Beneva Rd., Suite 403,

Sarasota, FL

Florida

34232

permanently closed

12 reviews

111 N. 13th St.,

Decatur, IN

Indiana

46733

permanently closed

7 reviews

235 Columbiana Square,

Columbiana, AL

Alabama

35051

permanently closed

214 reviews

1114 W. State Road 2,

La Porte, IN

Indiana

46350

tel: 219-362-5358

9 reviews

6312 Dixie Hwy.,

Bridgeport, MI

Michigan

48722

permanently closed

7 reviews

4027 Airport Blvd., Ste. C,

Mobile, AL

Alabama

36608

permanently closed

6 reviews

671 E Nees Ave,

Fresno, CA

California

93720

permanently closed

436 reviews

3073 W. Craig Rd., Ste. 8,

North Las Vegas, NV

Nevada

89032

tel: 702-631-9249

407 reviews

216 Murphy Rd.,

Stafford, TX

Texas

77477

tel: 281-499-2329

389 reviews

1916-B E. Beltline Rd.,

Carrollton, TX

Texas

75006

tel: 972-416-9003

265 reviews

280 E. Sepulveda Blvd.,

Carson, CA

California

90745

tel: 310-830-4960

55 reviews

5568 Monterey Road,

San Jose, CA

California

95138

tel: 408-225-0480

511 review

1008 N. Vermont,

Los Angeles, CA

California

90029

tel: 323-953-4880

183 reviews

2189 NW 11th Dr.,

Chiefland, FL

Florida

32626

tel: 352-490-4240

77 reviews

10003 San Pablo Avenue,

El Cerrito, CA

California

94530

tel: 510-527-3717

75 reviews

2223 Louisiana St., Ste. #B2,

Lawrence, KS

Kansas

66046

permanently closed

61 review

5318 Stockton Blvd.,

Sacramento, CA

California

95820

permanently closed

55 reviews

3335 Kentucky Ave., #6,

Indianapolis, IN

Indiana

46221

permanently closed

19 reviews

2460 N. Lebanon,

Lebanon, IN

Indiana

46052

permanently closed

17 reviews

3099 N. Tracy Blvd.,

Tracy, CA

California

95376

permanently closed

115 reviews

34432 Yucaipa Blvd, Ste C,

Yucaipa, CA

California

92399

permanently closed

56 reviews

3399 S. Durango, Ste. 104,

Las Vegas, NV

Nevada

89117

permanently closed

23 reviews

1450 Fillmore Street,

San Francisco, CA

California

94115

permanently closed

11 review

8401 Church St., Unit D,

Gilroy, CA

California

95020

permanently closed

169 reviews

910 S. US Highway 131,

Three Rivers, MI

Michigan

49093

tel: 269-279-9405

136 reviews

2017 N. Michigan St.,

Plymouth, IN

Indiana

46563

tel: 574-936-1701

865 reviews

1234 West Avenue K, Space E-1,

Lancaster, CA

California

93534

tel: 661-945-2101

587 reviews

2600 Oswell Space C,

Bakersfield, CA

California

93306

tel: 661-872-0686

533 reviews

24990 Alessandro Blvd. #C,

Moreno Valley, CA

California

92553

tel: 951-243-1351

524 reviews

5160 Vineland Ave., #113,

North Hollywood, CA

California

91601

permanently closed

491 review

2022 N. 10th St.,

McAllen, TX

Texas

78501

tel: 956-682-9219

409 reviews

1480 Skyland Blvd. E.,

Tuscaloosa, AL

Alabama

35405

tel: 205-752-2074

375 reviews

1323 W. Government St., Ste. D,

Brandon, MS

Mississippi

39042

tel: 601-824-9037

282 reviews

1525 A South Broadway,

Santa Maria, CA

California

93454

tel: 805-925-5493

235 reviews

31-755 Date Palm Dr., Ste. E,

Cathedral City, CA

California

92234

tel: 760-202-0235

184 reviews

30145 Antelope Rd., Ste. 103,

Menifee, CA

California

92584

permanently closed

161 review

160 River Square Plaza, #22,

Hueytown, AL

Alabama

35023

tel: 205-497-9873

114 reviews

263 East Orange Avenue, Ste. D2,

Chula Vista, CA

California

91911

permanently closed

20 reviews

985 W. Manning Avenue,

Reedley, CA

California

93654

permanently closed

8 reviews

35 Beck Lane, Ste., 103,

Lafayette, IN

Indiana

47909

permanently closed

342 reviews

130 East Stetson Ave.,

Hemet, CA

California

92543

tel: 951-929-6295

296 reviews

2100 E. Highland Ave.,

San Bernardino, CA

California

92404

tel: 909-425-2794

275 reviews

868 Oak Ridge Turnpike,

Oak Ridge, TN

Tennessee

37830

tel: 865-483-1671

238 reviews

1401 Spring Cypress Rd., Ste. 103,

Spring, TX

Texas

77373

tel: 281-288-3680

201 review

1846 S. Ridgewood Avenue,

Edgewater, FL

Florida

32141

tel: 386-428-1718

183 reviews

6965 La Palma Ave.,

Buena Park, CA

California

90620

tel: 714-739-4497

161 review

534 N. 2nd Street,

El Cajon, CA

California

92021

tel: 619-593-8104

145 reviews

159 N. Fairview Ave.,

Goleta, CA

California

93117

permanently closed

119 reviews

5140 Foothills Blvd., Ste. #180,

Roseville, CA

California

95747

tel: 916-797-1804

78 reviews

16867 NW 67th Ave,

Hialeah, FL

Florida

33015

permanently closed

297 reviews

3937 W. Rosecrans,

Hawthorne, CA

California

90250

tel: 310-219-1184

190 reviews

909-B State Highway 80,

San Marcos, TX

Texas

78666

tel: 512-396-5450

136 reviews

47 A W. Main St.,

Woodland, CA

California

95695

tel: 530-666-7125

47 reviews

1710 E. 10th St., Ste. 1A,

Jeffersonville, IN

Indiana

47130

permanently closed

182 reviews

4573 Mack Road,

Sacramento, CA

California

95823

tel: 916-395-6375

496 reviews

3145 El Cajon Blvd.,

San Diego, CA

California

92104

tel: 619-640-1799

381 review

6030 S. Pennsylvania Ave., Ste. 9,

Lansing, MI

Michigan

48911

tel: 517-882-9150

195 reviews

900 SW 67th Ave., Ste. 35,

Miami, FL

Florida

33144

tel: 305-265-1112

255 reviews

3811 Ming Ave.,

Bakersfield, CA

California

93309

tel: 661-827-8680

175 reviews

4120 Clairemont Mesa Blvd., Unit 101-C,

San Diego, CA

California

92117

permanently closed

55 reviews

7433 Florence Avenue,

Downey, CA

California

90240

permanently closed

15 reviews

1922 S. Main,

Weatherford, TX

Texas

76086

tel: 817-594-8641

128 reviews

2855 N. McCarran Blvd, Ste 104,

Sparks, NV

Nevada

89431

tel: 775-331-7201

392 reviews

1320 N. Zaragosa Rd., Ste. 121,

El Paso, TX

Texas

79936

tel: 915-858-5712

287 reviews

23788 West Rd.,

Brownstown, MI

Michigan

48183

tel: 734-692-5971

283 reviews

2265 W. New Haven Avenue,

West Melbourne, FL

Florida

32904

tel: 321-728-2388

232 reviews

20318 NW 2nd Ave., #5,

Miami, FL

Florida

33169

tel: 305-651-2280

194 reviews

707 N. 14th Street,

Leesburg, FL

Florida

34748

tel: 352-315-9124

31 review

4920 E. Silver Springs Blvd., Ste. 103,

Ocala, FL

Florida

34470

permanently closed

25 reviews

1436 North Ben Maddox Way,

Visalia, CA

California

93292

permanently closed

6 reviews

2165 W. Vienna Rd.,

Clio, MI

Michigan

48420

permanently closed

361 review

1305-I Sidney Baker Street,

Kerrville, TX

Texas

78028

tel: 830-792-8894

288 reviews

7111 W. Broadway,

Pearland, TX

Texas

77581

tel: 281-997-7881

256 reviews

1139 Knox Avenue,

North Augusta, SC

South Carolina

29841

tel: 803-278-6158

128 reviews

135 E. Oakland Park Blvd.,

Fort Lauderdale, FL

Florida

33334

permanently closed

90 reviews

3814 70th St.,

Urbandale, IA

Iowa

50322

permanently closed

39 reviews

1305 North Orange Ave, Ste. 118,

Green Cove Springs, FL

Florida

32043

permanently closed

0 reviews

1303 S. Sante Fe Ave.,

Chanute, KS

Kansas

66720

permanently closed

0 reviews

14949 N. US Hwy. 25, Ste. 2,

Corbin, KY

Kentucky

40701

tel: 606-258-8148

0 reviews

2820 Louisville Avenue, Suite 120,

Monroe, LA

Louisiana

71201

permanently closed

0 reviews

6667 Highway 45 Alt S,

West Point, MS

Mississippi

39773

permanently closed
Advance America has 543 CFPB Complaints
Complaints over Years
Top 5 Advance America Complaints Issues
Communication tactics: 69
Taking/threatening an illegal action: 55
Struggling to pay your loan: 47
Improper contact or sharing of info: 34
Charged fees or interest I didn't expect: 32

5800 Beach Blvd., Ste 116 & 117, Jacksonville, FL 32207