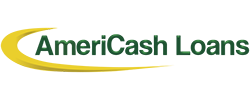 AmeriCash Loans
Payday Loans Online
is a hassle-free process with no paperwork.
---
The AmeriCash Loans firm is a payday loans business that provides individuals with quick money. The organization was established in 1997. It services over 30 states in the US.
In order to be eligible for an AmeriCash Loans payday loan, you have to meet selected requirements. AmeriCash Loans demands that candidates be employed, have a checking account, and make at least $1,000 per month. You must be at least 18 years old.
AmeriCash Loans Has 33 Local Stores In 4 States
All AmeriCash Loans Offices
by Rating
Office Address

189 reviews

1605 Morrissey Dr. STE 103,

Bloomington, IL

Illinois

61704

tel: 309-662-0809

63 reviews

420 N Rangeline Rd Suite 10,

Joplin, MO

Missouri

64801

tel: 417-782-2336

50 reviews

8072 N 76th St,

Milwaukee, WI

Wisconsin

53223

tel: 414-354-9777

43 reviews

2800 Rosewood Dr #G,

Columbia, SC

South Carolina

29205

tel: 803-988-0755

40 reviews

5635 Rivers Ave,

North Charleston, SC

South Carolina

29406

tel: 843-308-6616

728 reviews

10026 W Florissant Ave,

Saint Louis, MO

Missouri

63136

tel: 314-867-4356

608 reviews

3375 Main St,

Kansas City, MO

Missouri

64111

tel: 816-960-7149

330 reviews

17340 Torrence Ave,

Lansing, IL

Illinois

60438

tel: 708-474-7448

211 review

9228 W Capitol Dr,

Milwaukee, WI

Wisconsin

53222

tel: 414-462-0770

203 reviews

1709 Missouri Blvd Unit F,

Jefferson City, MO

Missouri

65109

tel: 573-659-0645

143 reviews

4815 W Irving Park Rd,

Chicago, IL

Illinois

60641

tel: 773-736-9777

101 review

1318 Bush River Rd,

Columbia, SC

South Carolina

29210

tel: 803-750-8900

97 reviews

180 S Bolingbrook Dr,

Bolingbrook, IL

Illinois

60440

permanently closed

89 reviews

4315 E State St,

Rockford, IL

Illinois

61108

tel: 815-399-9734

69 reviews

555 Torrence Ave,

Calumet City, IL

Illinois

60409

permanently closed

56 reviews

149 N Western Ave,

Chicago, IL

Illinois

60612

tel: 312-526-3191

54 reviews

3009 S 108th St,

West Allis, WI

Wisconsin

53227

tel: 414-771-2274

49 reviews

6430 Green Bay Rd,

Kenosha, WI

Wisconsin

53142

tel: 262-605-9777

32 reviews

1944 E Main St,

Spartanburg, SC

South Carolina

29307

tel: 864-583-5666

28 reviews

103 N Wells,

Chicago, IL

Illinois

60606

tel: 312-236-9777

21 review

7460 S Cicero Ave,

Bedford Park, IL

Illinois

60629

tel: 708-563-9777

98 reviews

3200 W 159th St,

Markham, IL

Illinois

60426

tel: 708-339-0321

55 reviews

3280 N Pleasantburg Dr #B,

Greenville, SC

South Carolina

29609

tel: 864-241-3550

14 reviews

105 W Madison,

Chicago, IL

Illinois

60602

tel: 312-795-0017

95 reviews

1726 Jefferson Blvd,

Joliet, IL

Illinois

60435

tel: 815-730-9777

69 reviews

3140 S 27th St,

Milwaukee, WI

Wisconsin

53215

tel: 414-383-4360

41 review

1935 W Silver Spring Dr Suite 2,

Milwaukee, WI

Wisconsin

53209

tel: 414-247-1422

19 reviews

1663 Savannah Hwy. Unit 1.,

Charleston, SC

South Carolina

29407

tel: 843-573-8498

61 review

1507 E 87th St,

Chicago, IL

Illinois

60619

tel: 773-375-9771

35 reviews

1842 S Glenstone Ave,

Springfield, MO

Missouri

65804

permanently closed

53 reviews

2186 Cherry Rd,

Rock Hill, SC

South Carolina

29732

tel: 803-327-2800

24 reviews

2435 Tower Ave,

Superior, WI

Wisconsin

54880

tel: 715-395-9500

23 reviews

1698 Knox Ave,

North Augusta, SC

South Carolina

29841

tel: 803-202-8500
AmeriCash Loans has 73 CFPB Complaints
Complaints over Years
Top 5 AmeriCash Loans Complaints Issues
Charged fees or interest I didn't expect: 15
Communication tactics: 12
Struggling to pay your loan: 12
Charged fees or interest you didn't expect: 6
False statements or representation: 3