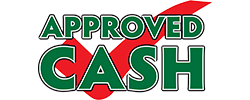 Approved Cash
---
Approved Cash was founded in 2004 and is now poised to become the United States' major cash advance firm. Approved Cash has expanded to 125 locations in 6 states.
In order to qualify for an Approved Cash cash advance, you must have a job that pays by direct deposit, have a checking account, and be 18 years or older.
The company offers loans from $50 to $500, and the terms of the loan vary depending on the amount you borrow.
Approved Cash Has 126 Local Stores In 6 States
All Approved Cash Offices
by Rating
Office Address

72 reviews

7402 Siwell Road Suite 120,

Byram, MS

Mississippi

39212

tel: 601-502-2818

27 reviews

2814 College Avenue,

Jackson, AL

Alabama

36545

permanently closed

24 reviews

3860 24th Avenue,

Fort Gratiot, MI

Michigan

48059

tel: 810-987-8295

23 reviews

1306 Highland Avenue,

Selma, AL

Alabama

36703

tel: 334-872-2240

19 reviews

2163 South McKenzie,

Foley, AL

Alabama

36535

permanently closed

14 reviews

2853 Main Street,

Newberry, SC

South Carolina

29108

permanently closed

12 reviews

2101-H U.S. Highway 98,

Daphne, AL

Alabama

36526

permanently closed

11 review

2127 N. Hickory Street #C,

Loxley, AL

Alabama

36551

tel: 251-964-5587

11 review

135-C Schillinger Road,

Mobile, AL

Alabama

36608

tel: 251-776-7044

10 reviews

814 Elm Street,

Hampton, SC

South Carolina

29924

permanently closed

9 reviews

412 South Superior St.,

Albion, MI

Michigan

49224

permanently closed

70 reviews

2260 Cross Pointe Drive, Suite 97,

Rock Hill, SC

South Carolina

29730

tel: 803-980-1066

55 reviews

608 S. Martin St.,

Pell City, AL

Alabama

35128

permanently closed

52 reviews

222 Highway 90 Suite B,

Waveland, MS

Mississippi

39576

tel: 228-467-1409

50 reviews

24-A Broadway Avenue North,

Sylacauga, AL

Alabama

35150

tel: 256-245-9127

41 review

11312 Highway 49 Suite E,

Gulfport, MS

Mississippi

39503

tel: 228-832-7925

40 reviews

4585 E. Pickard Suite A,

Mount Pleasant, MI

Michigan

48858

tel: 989-773-1545

33 reviews

2019 Parkerson Avenue Suite D,

Crowley, LA

Louisiana

71107

tel: 337-788-2103

31 review

1028 W. Broadway Street,

Ardmore, OK

Oklahoma

73401

tel: 580-223-8257

31 review

503 Pinola Dr SW,

Magee, MS

Mississippi

39111

tel: 601-849-3252

24 reviews

558 Lapalco Blvd.,

Gretna, LA

Louisiana

70056

permanently closed

24 reviews

2425 Highway 80,

Jackson, MS

Mississippi

39204

tel: 601-353-5412

23 reviews

1750 South 4th Street,

Chickasha, OK

Oklahoma

73018

tel: 405-222-3952

21 review

612 Highway 51 Suite A,

Ridgeland, MS

Mississippi

39157

permanently closed

20 reviews

4057 Moffett Road Suite F,

Mobile, AL

Alabama

36618

permanently closed

20 reviews

200 SE Washington Boulevard #A,

Bartlesville, OK

Oklahoma

74006

tel: 918-331-0628

19 reviews

630-C South Jefferson Street,

Athens, AL

Alabama

35611

tel: 256-230-0787

17 reviews

318 Saginaw Road Suite 1,

Midland, MI

Michigan

48640

permanently closed

16 reviews

1101-A Highway 72 E,

Corinth, MS

Mississippi

38834

tel: 662-287-8658

16 reviews

481 Bypass 72 NW,

Greenwood, SC

South Carolina

29924

permanently closed

14 reviews

1439 Retail Row,

Hartsville, SC

South Carolina

29550

permanently closed

12 reviews

802 Highway 43 Suites A and B,

Saraland, AL

Alabama

36571

permanently closed

11 review

2109 Highway 82 West Suite B,

Greenwood, MS

Mississippi

38930

permanently closed

67 reviews

823 28th Street SW,

Wyoming, MI

Michigan

49509

tel: 616-406-0713

52 reviews

3022 South Martin Luther King Boulevard,

Lansing, MI

Michigan

48910

permanently closed

44 reviews

3934 W. Saginaw Street,

Lansing, MI

Michigan

48917

tel: 517-321-4613

42 reviews

1018 Richland Avenue West,

Aiken, SC

South Carolina

29801

permanently closed

41 review

4019 Carpenter Rd Suite 8,

Ypsilanti, MI

Michigan

48197

permanently closed

35 reviews

5300 Eastern Avenue SE,

Kentwood, MI

Michigan

49508

tel: 616-261-0489

34 reviews

2085 E. Apple Avenue,

Muskegon, MI

Michigan

49442

tel: 231-767-9647

33 reviews

251 Enterprise Drive Suite 2,

Houma, LA

Louisiana

70360

tel: 985-853-0600

30 reviews

1001 E. U.S. Highway 223 Suite D,

Adrian, MI

Michigan

49221

tel: 517-264-5125

29 reviews

741 John C. Calhoun Drive,

Orangeburg, SC

South Carolina

29115

permanently closed

26 reviews

916 N. Euclid Avenue,

Bay City, MI

Michigan

48706

tel: 989-671-1382

26 reviews

2101 N. 14th Street #121,

Ponca City, OK

Oklahoma

74601

tel: 580-718-0033

24 reviews

5883 Atlanta Highway,

Montgomery, AL

Alabama

36117

permanently closed

24 reviews

1184 North West Ave.,

Jackson, MI

Michigan

49202

permanently closed

22 reviews

1713 E 280 Bypass A,

Phenix City, AL

Alabama

36870

tel: 334-298-8586

22 reviews

288 Highway 12 E Ste B,

Kosciusko, MS

Mississippi

39090

permanently closed

22 reviews

700 Highway 49 S. Suite A,

Richland, MS

Mississippi

39218

permanently closed

21 review

814 S. Main Street Unit 6B,

Lapeer, MI

Michigan

48446

tel: 810-667-1781

21 review

1234 Andrews Avenue Suite C,

Ozark, AL

Alabama

36360

permanently closed

19 reviews

332 S. Burnside Avenue,

Gonzalez, LA

Louisiana

70560

permanently closed

18 reviews

601 Gault Avenue South, Suite 500,

Fort Payne, AL

Alabama

35967

tel: 256-845-7223

18 reviews

2570 Jackson Ave West #20,

Oxford, MS

Mississippi

38655

tel: 662-281-5773

17 reviews

1221 Will Rogers Boulevard,

Claremore, OK

Oklahoma

74017

tel: 918-342-2289

12 reviews

3403 Pemberton Square Boulevard,

Vicksburg, MS

Mississippi

39180

permanently closed

73 reviews

619-B Leonard Street,

Grand Rapids, MI

Michigan

49504

tel: 616-776-7742

62 reviews

1458 Asheville Hwy,

Spartanburg, SC

South Carolina

29303

permanently closed

55 reviews

9056 Telegraph Road,

Taylor, MI

Michigan

48180

permanently closed

46 reviews

5650 State Street,

Saginaw, MI

Michigan

48603

tel: 989-790-4657

45 reviews

2203 West Main Street Suite 6,

Norman, OK

Oklahoma

73069

tel: 405-579-8151

36 reviews

2215 NW Cache Rd Suite 113,

Lawton, OK

Oklahoma

73507

tel: 580-591-0206

28 reviews

524 Plaza Court,

Sand Springs, OK

Oklahoma

74063

tel: 918-246-0440

27 reviews

1204 E. Carl Albert Parkway,

McAlester, OK

Oklahoma

74501

tel: 918-420-5652

27 reviews

1231 South Irby Street, #B,

Florence, SC

South Carolina

29505

permanently closed

26 reviews

902 S. Lewis Street,

New Iberia, LA

Louisiana

70560

tel: 337-365-3121

22 reviews

1928 Quintard Avenue,

Anniston, AL

Alabama

36201

tel: 256-237-4735

19 reviews

5300 Halls Mill Road, Suite I,

Mobile, AL

Alabama

36619

permanently closed

19 reviews

1067 Bristol Road,

Burton, MI

Michigan

48529

tel: 810-233-3010

18 reviews

1615 Highway 1,

Greenville, MS

Mississippi

38704

permanently closed

14 reviews

1378 South Eufaula Avenue,

Eufaula, AL

Alabama

36027

tel: 334-687-3207

14 reviews

3766-B Airport Blvd.,

Mobile, AL

Alabama

36608

tel: 251-461-1151

89 reviews

2238 East Shawnee Bypass,

Muskogee, OK

Oklahoma

74403

tel: 918-682-8410

58 reviews

706 W. 6th Avenue,

Stillwater, OK

Oklahoma

74074

tel: 405-624-6661

52 reviews

2116 N. Mitchell Street,

Cadillac, MI

Michigan

49601

tel: 231-779-5813

49 reviews

404 East Martintown Road, Suite 1,

North Augusta, SC

South Carolina

29841

permanently closed

44 reviews

201 Veterans Dr. Unit 104,

Scottsboro, AL

Alabama

35768

tel: 256-575-0007

41 review

6135 White Horse Rd, Suite B,

Greenville, SC

South Carolina

29611

permanently closed

39 reviews

625 North Mississippi Avenue Suite D,

Ada, OK

Oklahoma

74820

tel: 580-421-7751

38 reviews

3016 N. Main Street, Ste. B,

Anderson, SC

South Carolina

29621

permanently closed

37 reviews

1915 E. Michigan Avenue,

Jackson, MI

Michigan

49202

tel: 517-787-1837

30 reviews

608 North Gloster Street,

Tupelo, MS

Mississippi

38804

permanently closed

29 reviews

852 S. Garth Brooks Boulevard,

Yukon, OK

Oklahoma

73099

tel: 405-350-8995

28 reviews

1669-B Savannah Highway,

Charleston, SC

South Carolina

29407

tel: 843-573-0530

27 reviews

1800 S. Muskogee Avenue Suite# 3,

Tahlequah, OK

Oklahoma

74464

tel: 918-453-1384

25 reviews

119 S. Alabama Avenue,

Chesnee, SC

South Carolina

29323

permanently closed

23 reviews

745 Bethel Street,

Clover, SC

South Carolina

29710

tel: 803-222-2559

21 review

2918 20th Avenue Suite G,

Valley, AL

Alabama

36854

permanently closed

20 reviews

1002 Highway 78 W.,

Jasper, AL

Alabama

35501

tel: 205-384-4416

18 reviews

541 N. Telegraph Road,

Monroe, MI

Michigan

48162

tel: 734-243-0433

17 reviews

100 East Broad Street,

Gadsden, AL

Alabama

35903

permanently closed

14 reviews

625 E. Peace Street,

Canton, MS

Mississippi

39046

permanently closed

14 reviews

803 Memorial Boulevard Suite B,

Picayune, MS

Mississippi

39466

tel: 601-798-9026

13 reviews

3700 Blue Springs Road, Suite Q1,

Huntsville, AL

Alabama

35810

permanently closed

10 reviews

1204 Shelton Beach Road, #2,

Saraland, AL

Alabama

36571

permanently closed

9 reviews

126 Highway 6 West,

Batesville, MS

Mississippi

38606

permanently closed

5 reviews

1105 7th Street,

Clanton, AL

Alabama

35045

permanently closed

51 review

1800 S. Air Depot,

Midwest City, OK

Oklahoma

73110

tel: 405-733-0400

43 reviews

95 Kelley Boulevard,

Millbrook, AL

Alabama

36054

permanently closed

20 reviews

4026 South Westnedge Suite E,

Kalamazoo, MI

Michigan

49008

tel: 269-344-8401

20 reviews

5145 Gull Road,

Kalamazoo, MI

Michigan

49048

permanently closed

18 reviews

880 West Sherman Boulevard Suite 1,

Muskegon, MI

Michigan

49441

tel: 231-755-3130

16 reviews

325 N. Craft Hwy Suite B,

Chickasaw, AL

Alabama

36611

tel: 251-457-4483

12 reviews

1968 Mall Place Unit 4,

Benton Harbor, MI

Michigan

49022

tel: 269-926-1539

11 review

436 U.S. 61 Ste 1A,

Natchez, MS

Mississippi

39120

tel: 601-446-9297

10 reviews

1180 West Columbia Ave. Suite B,

Battle Creek, MI

Michigan

49015

permanently closed

59 reviews

7406 S. Walker,

Oklahoma City, OK

Oklahoma

73139

tel: 405-635-0725

48 reviews

3623 NW 39th Street,

Oklahoma City, OK

Oklahoma

73112

tel: 405-917-5178

40 reviews

26340 Plymouth Road,

Redford, MI

Michigan

48239

permanently closed

13 reviews

1612 Denny Avenue,

Pascagoula, MS

Mississippi

39567

tel: 228-762-0105

7 reviews

902 S. US Hwy 27,

Saint Johns, MI

Michigan

48879

permanently closed

5 reviews

1135 Highway 231 S Unit B,

Troy, AL

Alabama

36081

permanently closed

49 reviews

4423 NW 63rd Street,

Oklahoma City, OK

Oklahoma

73116

tel: 405-767-9374

32 reviews

8863 Goodman Road,

Olive Branch, MS

Mississippi

38654

permanently closed

20 reviews

1783 Martin Luther King Boulevard Suite 104B,

Houma, LA

Louisiana

70360

permanently closed

15 reviews

37569 S. Gratiot Street,

Clinton Township, MI

Michigan

48036

tel: 586-468-9531

9 reviews

3721 Sullivan Street, Suite B,

Madison, AL

Alabama

35758

permanently closed

33 reviews

2527 South 11th Street Suite 1,

Niles, MI

Michigan

49120

permanently closed

19 reviews

856 Highway 12 W,

Starkville, MS

Mississippi

39759

permanently closed

15 reviews

3423 Hardy St,

Hattiesburg, MS

Mississippi

39402

permanently closed

51 review

4271 Southwest Blvd.,

Tulsa, OK

Oklahoma

74107

permanently closed

77 reviews

5907 E. Admiral Place,

Tulsa, OK

Oklahoma

74115

tel: 918-832-7725

10 reviews

915 South Dort Highway Unit G,

Flint, MI

Michigan

48503

permanently closed

16 reviews

2809 Capital Avenue SW,

Battle Creek, MI

Michigan

49015

permanently closed

17 reviews

14465 NE 23rd St.,

Choctaw, OK

Oklahoma

73020

tel: 405-300-5896

625 North Mississippi Avenue Suite D, Ada, OK 74820

2215 NW Cache Rd Suite 113, Lawton, OK 73507