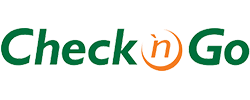 Check 'n Go
---
Check'n Go company is a payday loans provider that offers short-term loans to people who need cash quickly. The company was founded in 1994. It operates in almost 20 states.
In order to qualify for a loan from Check'n Go, you must be at least 18 years old and have a valid checking account. You must also be able to provide proof of income.
The company offers loans from $100 to $1,000, and the terms of the loan vary depending on the amount you borrow.
Check'n Go offers a convenient online application process that can be completed in just a few minutes.
Check 'n Go Has 404 Local Stores In 13 States
All Check 'n Go Offices
by Rating
Office Address

877 reviews

700 N Valley Mills Dr.,

Waco, TX

Texas

76710

tel: 254-776-5573

810 reviews

1507 S Loop 288 Ste 204,

Denton, TX

Texas

76205

tel: 940-483-9644

715 reviews

205 SW Military Dr.,

San Antonio, TX

Texas

78221

tel: 210-923-1500

636 reviews

7071 Lawndale Road,

Houston, TX

Texas

77023

tel: 713-924-3000

582 reviews

800 N Kedzie Ste 225,

Chicago, IL

Illinois

60651

permanently closed

543 reviews

100 N US Highway 77 Ste E,

Raymondville, TX

Texas

78580

tel: 956-689-3135

446 reviews

2427 W Keist Blvd.,

Dallas, TX

Texas

75233

tel: 214-331-6260

426 reviews

6742 Forest Hill Dr,

Fort Worth, TX

Texas

76140

tel: 817-551-1685

403 reviews

362 Stateline Rd. W,

Southaven, MS

Mississippi

38671

permanently closed

394 reviews

2101A Woodward Ave,

Muscle Shoals, AL

Alabama

35661

tel: 256-314-6400

393 reviews

5204 Texas Ave,

Texas City, TX

Texas

77591

tel: 409-938-3220

366 reviews

808 S Shary Rd Ste 3,

Mission, TX

Texas

78572

tel: 956-580-6966

356 reviews

724 E Villa Maria Suite 400,

Bryan, TX

Texas

77802

tel: 979-361-0502

341 review

5335 N Military Trail Unit 50,

West Palm Beach, FL

Florida

33407

permanently closed

325 reviews

2214 Guadalupe Street,

Laredo, TX

Texas

78043

tel: 956-718-3173

322 reviews

1395 East Tyler Street Suite 106,

Athens, TX

Texas

75751

tel: 903-670-1442

315 reviews

2316 Greencrest Blvd.,

Rockwall, TX

Texas

75087

tel: 972-722-2575

305 reviews

5870 Highway 6N Suite 314,

Houston, TX

Texas

77084

tel: 281-550-9923

295 reviews

103 FM 1821 North,

Mineral Wells, TX

Texas

76067

tel: 940-325-5470

290 reviews

404 Walton Dr Ste 600,

Texarkana, TX

Texas

75501

tel: 903-832-8739

289 reviews

4997 N. Twin City Highway Suite 170,

Port Arthur, TX

Texas

77642

permanently closed

259 reviews

1725 Decatur Highway Ste 105,

Fultondale, AL

Alabama

35068

tel: 205-841-3470

259 reviews

8357 S Cottage Grove Ave.,

Chicago, IL

Illinois

60619

permanently closed

231 review

1310 N Dallas Avenue,

Lancaster, TX

Texas

75134

tel: 972-218-5156

225 reviews

11437 Memorial Parkway SW,

Huntsville, AL

Alabama

35803

tel: 256-883-1640

225 reviews

1717 Crestwood Drive,

Birmingham, AL

Alabama

35210

tel: 205-951-9525

218 reviews

1841 N Pine Island Rd.,

Fort Lauderdale, FL

Florida

33322

permanently closed

215 reviews

6511 Ingram Rd. Ste 104,

San Antonio, TX

Texas

78238

permanently closed

215 reviews

9031 N Allen Rd Ste 2,

Peoria, IL

Illinois

61615

permanently closed

213 reviews

5160 S Pulaski Ave. Ste 111,

Chicago, IL

Illinois

60632

permanently closed

206 reviews

2036 Gunter Ave,

Guntersville, AL

Alabama

35976

tel: 256-505-0107

202 reviews

2318 Center St Suite 308,

Deer Park, TX

Texas

77536

permanently closed

195 reviews

138 Newport Towne Center Building 2,

Newport, TN

Tennessee

37821

permanently closed

195 reviews

26926 Telegraph Road,

Flat Rock, MI

Michigan

48134

tel: 734-782-2300

193 reviews

160 N Mulford,

Rockford, IL

Illinois

61107

permanently closed

192 reviews

4848 Davis Blvd.,

Naples, FL

Florida

34104

permanently closed

186 reviews

6112 McCart Ave Suite 201,

Fort Worth, TX

Texas

76133

tel: 817-292-8636

185 reviews

3505 Boca Chica Blvd. Suite 147,

Brownsville, TX

Texas

78521

tel: 956-982-6880

182 reviews

119 W Tyler St Suite 261-A,

Longview, TX

Texas

75601

permanently closed

181 review

4880 NW 183rd Street,

Opa Locka, FL

Florida

33055

permanently closed

180 reviews

2112 Harwood Rd.,

Bedford, TX

Texas

76021

permanently closed

178 reviews

9040 Dyer St Suite 103,

El Paso, TX

Texas

79904

tel: 915-751-7511

178 reviews

640 US Highway 31 South,

Greenwood, IN

Indiana

46143

permanently closed

176 reviews

1401 S Jefferson Unit 110,

Mount Pleasant, TX

Texas

75455

permanently closed

175 reviews

1091 West Eads Parkway,

Lawrenceburg, IN

Indiana

47025

permanently closed

172 reviews

17084 Fort Street,

Riverview, MI

Michigan

48193

permanently closed

168 reviews

294 North Cleveland Street,

Memphis, TN

Tennessee

38104

permanently closed

166 reviews

1346 E Broadway Suite 103,

Pearland, TX

Texas

77581

tel: 281-997-2952

166 reviews

1921 E 53rd St.,

Anderson, IN

Indiana

46013

permanently closed

165 reviews

3009 S John Redditt Dr. Ste D,

Lufkin, TX

Texas

75904

permanently closed

160 reviews

18226 S Kedzie,

Hazel Crest, IL

Illinois

60429

permanently closed

157 reviews

524 E Rollins Rd.,

Round Lake Beach, IL

Illinois

60073

permanently closed

152 reviews

811 Lamar Street,

Sweetwater, TX

Texas

79556

permanently closed

150 reviews

11709 S Sam Houston Pkwy. E,

Houston, TX

Texas

77089

permanently closed

145 reviews

10816 Belleville Road,

Belleville, MI

Michigan

48111

permanently closed

143 reviews

450 Plantation Dr Ste 450,

Lake Jackson, TX

Texas

77566

permanently closed

139 reviews

8180 C US Highway 431,

Albertville, AL

Alabama

35950

tel: 256-878-0439

139 reviews

18300 S Halsted Ste D,

Glenwood, IL

Illinois

60425

permanently closed

135 reviews

2010 River Oaks Dr.,

Calumet City, IL

Illinois

60409

permanently closed

134 reviews

3200 Park Ave.,

Paducah, KY

Kentucky

42001

permanently closed

128 reviews

1545 N State Route 50 Bourbonnais,

Bourbonnais, IL

Illinois

60914

permanently closed

126 reviews

211 S. Main St.,

Lumberton, TX

Texas

77657

permanently closed

123 reviews

1009 West 6th Street,

Junction City, KS

Kansas

66441

permanently closed

121 review

6560 Montana Ste D,

El Paso, TX

Texas

79925

permanently closed

119 reviews

2474 E. Austin,

Giddings, TX

Texas

78942

tel: 979-542-1525

109 reviews

1023 State Highway 80 Suite 119,

San Marcos, TX

Texas

78666

permanently closed

109 reviews

1145 Ross Rd Ste H,

San Benito, TX

Texas

78586

tel: 956-202-0981

109 reviews

4009 24th Avenue,

Fort Gratiot, MI

Michigan

48059

permanently closed

102 reviews

1322 E Milam St. Suite 200,

Mexia, TX

Texas

76667

permanently closed

102 reviews

1831 N Zaragosa Ste 117,

El Paso, TX

Texas

79936

tel: 915-857-3199

101 review

1401 W Market St.,

Bloomington, IL

Illinois

61701

permanently closed

101 review

37521 Harper Road,

Clinton Township, MI

Michigan

48036

permanently closed

100 reviews

500 N Zaragoza Ste W,

El Paso, TX

Texas

79907

tel: 915-859-6204

93 reviews

2312 East Kansas Avenue Suite B,

Garden City, KS

Kansas

67846

permanently closed

88 reviews

192 Town Center Rd.,

Matteson, IL

Illinois

60443

permanently closed

83 reviews

4013 14th St Ste 403,

Plano, TX

Texas

75074

permanently closed

80 reviews

4901 E Silver Springs Blvd. Ste 103,

Ocala, FL

Florida

34470

permanently closed

79 reviews

3214 20th Ave. Suite B,

Valley, AL

Alabama

36872

tel: 334-219-3722

79 reviews

1107 West Broadway,

Princeton, IN

Indiana

47670

permanently closed

77 reviews

4240 Interstate 75 Business Spur Unit 26,

Sault Sainte Marie, MI

Michigan

49783

permanently closed

77 reviews

910 Morgan Blvd.,

Harlingen, TX

Texas

78550

permanently closed

73 reviews

511 E Norris,

Ottawa, IL

Illinois

61350

permanently closed

68 reviews

22 East West Newell Rd. Ste A,

Danville, IL

Illinois

61832

permanently closed

65 reviews

1109 Del Prado Blvd. Ste 7,

Cape Coral, FL

Florida

33990

permanently closed

64 reviews

2516 E Wabash Ave.,

Terre Haute, IN

Indiana

47803

permanently closed

63 reviews

1280 North Leroy Street,

Fenton, MI

Michigan

48430

permanently closed

62 reviews

11962 North Saginaw Street,

Mount Morris, MI

Michigan

48458

tel: 810-893-7721

62 reviews

2960 Center Avenue,

Essexville, MI

Michigan

48732

permanently closed

58 reviews

300 S Bibb #B,

Eagle Pass, TX

Texas

78852

permanently closed

58 reviews

6576 Old Winter Garden Rd.,

Orlando, FL

Florida

32835

permanently closed

56 reviews

121 N. Kenazo Suite 103,

El Paso, TX

Texas

79928

tel: 915-852-4661

49 reviews

81 W Highway 80 Ste E,

Somerset, KY

Kentucky

42503

permanently closed

39 reviews

2509 McFarland Blvd.,

Northport, AL

Alabama

35476

tel: 205-339-8858

247 reviews

3580 Summer Avenue,

Memphis, TN

Tennessee

38122

permanently closed

176 reviews

2003 W 79th St.,

Chicago, IL

Illinois

60620

permanently closed

74 reviews

9658 US Highway 19 N,

Port Richey, FL

Florida

34668

permanently closed

628 reviews

1246-C Garth Rd.,

Baytown, TX

Texas

77520

tel: 832-556-1011

581 review

8409 Hillcroft,

Houston, TX

Texas

77096

tel: 713-995-8318

515 reviews

700 Pratt Ave C,

Huntsville, AL

Alabama

35801

tel: 256-519-9320

468 reviews

12100D Veteran's Memorial Dr.,

Houston, TX

Texas

77067

tel: 281-440-0701

448 reviews

5415 S. Cooper St Ste 109,

Arlington, TX

Texas

76017

tel: 817-419-9273

444 reviews

8653 N. Beach Street Suite 229,

Keller, TX

Texas

76248

tel: 817-431-4630

427 reviews

3951 N Beltline,

Irving, TX

Texas

75038

tel: 214-492-0918

382 reviews

817 E Southmore Ave Suite B, 3rd Floor,

Pasadena, TX

Texas

77502

tel: 713-534-0004

365 reviews

13338 East Jefferson Avenue,

Detroit, MI

Michigan

48215

tel: 313-331-5500

339 reviews

1616A SW H K Dodgen Loop,

Temple, TX

Texas

76504

tel: 254-899-1161

329 reviews

2695 Henry Street Suite D,

Muskegon, MI

Michigan

49441

permanently closed

327 reviews

803 W. Main Street,

League City, TX

Texas

77573

tel: 281-554-8206

325 reviews

236 FM 1960 Bypass E,

Humble, TX

Texas

77338

tel: 281-540-0700

316 reviews

4223 Highland Road Unit N,

Waterford, MI

Michigan

48328

tel: 248-706-0911

313 reviews

1820 6th Avenue SE Ste. 10,

Decatur, AL

Alabama

35601

tel: 256-353-7577

313 reviews

6743 S. Broadway,

Tyler, TX

Texas

75703

tel: 903-939-8914

312 reviews

3222 S. Main St Ste 120,

Lindale, TX

Texas

75771

tel: 903-882-8717

307 reviews

5334 Rufe Snow Dr.,

North Richland Hills, TX

Texas

76180

tel: 817-485-6700

300 reviews

1816 S. FM 51 Suite 1300,

Decatur, TX

Texas

76234

tel: 940-627-1390

294 reviews

3523 Palmer Highway,

Texas City, TX

Texas

77590

tel: 409-945-4492

285 reviews

516 E Loop 281,

Longview, TX

Texas

75605

tel: 903-236-9196

268 reviews

1991 South 11th Street Suite 400,

Niles, MI

Michigan

49120

tel: 269-684-5400

262 reviews

251 SW Port St. Lucie Blvd.,

Port Saint Lucie, FL

Florida

34984

permanently closed

258 reviews

12777 Jones Road Suite 175,

Houston, TX

Texas

77070

tel: 281-970-6642

248 reviews

5420 Beckley Road Suite J,

Battle Creek, MI

Michigan

49015

tel: 269-979-4040

245 reviews

238 E 103rd St.,

Chicago, IL

Illinois

60628

permanently closed

241 review

305 Coke Street Suite 120,

Hillsboro, TX

Texas

76645

permanently closed

241 review

916 North West Avenue Suite E,

Jackson, MI

Michigan

49202

tel: 517-768-7000

240 reviews

1241 Church Street,

Livingston, TX

Texas

77351

tel: 409-331-6767

235 reviews

1491-A N Hampton Rd,

DeSoto, TX

Texas

75115

permanently closed

234 reviews

1300 Town East Blvd Ste 104,

Mesquite, TX

Texas

75150

tel: 972-686-4176

234 reviews

2409 Lakeview Parkway Ste 100,

Rowlett, TX

Texas

75088

tel: 972-412-8321

234 reviews

305 South Sugar Road,

Edinburg, TX

Texas

78539

tel: 956-289-1922

232 reviews

2357 Ellsworth Road Suite B-1,

Ypsilanti, MI

Michigan

48197

permanently closed

223 reviews

1734 Lawndale Road Unit A8,

Saginaw, MI

Michigan

48603

tel: 989-497-1000

223 reviews

8650 Old Kings Rd South Ste 12,

Jacksonville, FL

Florida

32217

permanently closed

220 reviews

532 North Penn Avenue,

Independence, KS

Kansas

67301

permanently closed

217 reviews

1707 South Broadway Suite 2,

Sulphur Springs, TX

Texas

75482

tel: 903-885-6261

215 reviews

6421 Wesley St Ste B,

Greenville, TX

Texas

75402

tel: 903-455-8456

215 reviews

6155 Central City Blvd.,

Galveston, TX

Texas

77551

permanently closed

212 reviews

3017 South Dort Hwy G,

Burton, MI

Michigan

48529

tel: 810-715-5555

212 reviews

3965 Phelan Blvd. Ste 103,

Beaumont, TX

Texas

77707

permanently closed

208 reviews

2307 W Lawrence Ave. Unit A,

Chicago, IL

Illinois

60625

permanently closed

208 reviews

109 E Ovilla Road,

Red Oak, TX

Texas

75154

permanently closed

203 reviews

15046 Highway 43 Ste B,

Russellville, AL

Alabama

35653

tel: 256-331-1819

200 reviews

1514 10th Street,

McAllen, TX

Texas

78501

permanently closed

199 reviews

97 Hughes Rd Ste F,

Madison, AL

Alabama

35758

tel: 256-772-5394

196 reviews

4407-E W Fuqua,

Houston, TX

Texas

77045

permanently closed

195 reviews

2205 W Interstate 20 Ste 400,

Grand Prairie, TX

Texas

75052

permanently closed

194 reviews

962 Cox Creek Pkwy.,

Florence, AL

Alabama

35633

tel: 256-765-0055

192 reviews

13321 West Ten Mile Road,

Oak Park, MI

Michigan

48237

tel: 248-582-9470

190 reviews

1930 East Apple Avenue Unit K,

Muskegon, MI

Michigan

49442

tel: 231-773-6400

190 reviews

1327 24th Street,

Port Huron, MI

Michigan

48060

tel: 810-984-9900

190 reviews

4010 Ross Ave,

Dallas, TX

Texas

75204

tel: 214-827-0797

187 reviews

106 Hometown Plaza,

Sellersburg, IN

Indiana

47172

permanently closed

183 reviews

8902 N Navarro,

Victoria, TX

Texas

77904

tel: 361-582-4182

182 reviews

3900 State Street Road Suite G,

Bay City, MI

Michigan

48706

tel: 989-671-0039

181 review

5335 Broadway Blvd. Ste 203,

Garland, TX

Texas

75043

tel: 972-240-6400

180 reviews

10600 N 56th St.,

Tampa, FL

Florida

33617

permanently closed

177 reviews

828 Boyd Rd Ste 106,

Azle, TX

Texas

76020

permanently closed

177 reviews

5638 W Fullerton,

Chicago, IL

Illinois

60639

permanently closed

176 reviews

1801 Eastchase Pkwy. Ste 123,

Fort Worth, TX

Texas

76120

permanently closed

176 reviews

4214 Kemp Blvd.,

Wichita Falls, TX

Texas

76308

permanently closed

174 reviews

900 East End Blvd North Ste 300,

Marshall, TX

Texas

75670

permanently closed

171 review

1153 Malabar Rd. NE Ste 7,

Palm Bay, FL

Florida

32907

permanently closed

168 reviews

3700 Fredericksburg Rd. Ste 104,

San Antonio, TX

Texas

78201

permanently closed

168 reviews

3801 North St. Ste 5-1,

Nacogdoches, TX

Texas

75965

permanently closed

168 reviews

613 West 29th Street Suite 149,

San Angelo, TX

Texas

76903

permanently closed

167 reviews

1491 N Lee Trevino Ste F,

El Paso, TX

Texas

79936

tel: 915-592-5677

166 reviews

2801 W Parker Rd Suite 2,

Plano, TX

Texas

75023

permanently closed

166 reviews

2634 Eastbrook Plaza,

Columbus, IN

Indiana

47201

permanently closed

165 reviews

2014 Crockett Rd,

Palestine, TX

Texas

75801

permanently closed

160 reviews

101 Oak St. Ste B,

Copperas Cove, TX

Texas

76522

permanently closed

160 reviews

6097 US Highway 6, Ste B,

Portage, IN

Indiana

46368

permanently closed

160 reviews

1042 Napier Avenue,

Benton Harbor, MI

Michigan

49022

tel: 269-927-2000

159 reviews

325 South Telegraph Road,

Monroe, MI

Michigan

48161

permanently closed

158 reviews

4706 N Midkiff Rd. Ste 14,

Midland, TX

Texas

79705

tel: 432-694-0780

158 reviews

5001 Main Street Suite 115,

The Colony, TX

Texas

75056

permanently closed

158 reviews

3329 W North Ave.,

Chicago, IL

Illinois

60647

permanently closed

157 reviews

251 S Cedar Ridge Dr,

Duncanville, TX

Texas

75116

permanently closed

155 reviews

13434 Leopard Road Suite A-2,

Corpus Christi, TX

Texas

78410

permanently closed

155 reviews

199 US Highway 290 Suite D,

Elgin, TX

Texas

78621

tel: 512-285-2145

155 reviews

8210 Pat Booker Rd. Ste B,

San Antonio, TX

Texas

78233

permanently closed

155 reviews

3435 Dempster St.,

Skokie, IL

Illinois

60076

permanently closed

153 reviews

1317 W Frontage Rd Suite C,

Alamo, TX

Texas

78516

permanently closed

153 reviews

5608 Malvey Ave Suite 220,

Fort Worth, TX

Texas

76107

tel: 817-731-4156

153 reviews

5860 14th St. W,

Bradenton, FL

Florida

34207

permanently closed

153 reviews

4249 Kostoryz Rd.,

Corpus Christi, TX

Texas

78415

permanently closed

150 reviews

179 Interstate 45 S,

Huntsville, TX

Texas

77340

permanently closed

149 reviews

3125 S Ashland Ave. Ste 206,

Chicago, IL

Illinois

60608

permanently closed

149 reviews

115 Sam Walton Way,

Terrell, TX

Texas

75160

tel: 972-563-1486

147 reviews

3304 Lamar Rd,

Paris, TX

Texas

75460

permanently closed

145 reviews

2451 Pablo Kisel Blvd. Ste C3,

Brownsville, TX

Texas

78526

permanently closed

143 reviews

2317-A S Cicero Ave.,

Cicero, IL

Illinois

60804

permanently closed

142 reviews

1800 Teague Dr. Suite 205,

Sherman, TX

Texas

75090

tel: 903-892-8066

139 reviews

2811 West Washington Street Suite 14,

Stephenville, TX

Texas

76401

permanently closed

139 reviews

3538 Miller Road,

Flint, MI

Michigan

48507

tel: 810-733-7600

138 reviews

1280 Interstate 35 S # 200,

New Braunfels, TX

Texas

78130

tel: 830-626-6323

137 reviews

4103 44th Avenue,

Moline, IL

Illinois

61265

permanently closed

137 reviews

860 West Gibson St.,

Jasper, TX

Texas

75951

permanently closed

136 reviews

31294 Michigan Avenue,

Westland, MI

Michigan

48186

tel: 734-326-7400

136 reviews

1313 Washington Street,

Midland, MI

Michigan

48640

tel: 989-633-2880

134 reviews

4922 Highway 78 W,

Oxford, AL

Alabama

36203

tel: 256-832-3700

133 reviews

6250 South Cedar Street Suite 16A,

Lansing, MI

Michigan

48911

permanently closed

129 reviews

507 North 14th Avenue Suite B,

Dodge City, KS

Kansas

67801

permanently closed

128 reviews

7807 McPherson Ave Ste 202,

Laredo, TX

Texas

78045

tel: 956-722-1127

128 reviews

2217 West Lincoln Street,

Harlingen, TX

Texas

78552

tel: 956-412-8228

127 reviews

1200 Water's Edge Dr Ste 114,

Granbury, TX

Texas

76048

permanently closed

127 reviews

1423 Gadsden Highway Ste 139,

Birmingham, AL

Alabama

35235

tel: 205-413-8014

126 reviews

1007 E. General Cavazos Blvd. Ste 104,

Kingsville, TX

Texas

78363

permanently closed

126 reviews

5313 Rigsby Ave. Ste 102,

San Antonio, TX

Texas

78222

permanently closed

124 reviews

1706 W Bradley,

Champaign, IL

Illinois

61821

permanently closed

124 reviews

1208 E McGalliard Rd.,

Muncie, IN

Indiana

47303

permanently closed

121 review

2851 E South Blvd. Ste C,

Montgomery, AL

Alabama

36116

tel: 334-284-3720

120 reviews

310 E Davis St Suite 109,

Conroe, TX

Texas

77301

permanently closed

119 reviews

111 N Commerce St,

Gainesville, TX

Texas

76240

permanently closed

115 reviews

2601 Pierson Road Unit 383,

Flint, MI

Michigan

48504

tel: 810-787-2580

114 reviews

6254 East 37th North Suite 170,

Bel Aire, KS

Kansas

67220

permanently closed

111 review

1400 Westgate Suite 107,

Weslaco, TX

Texas

78596

tel: 956-968-2523

110 reviews

3753 Highway 431 N Ste F,

Phenix City, AL

Alabama

36867

tel: 334-480-9060

110 reviews

4379 S 1st St. Ste 3,

Abilene, TX

Texas

79605

permanently closed

110 reviews

545 E Grand Blanc Road Suite 3,

Grand Blanc, MI

Michigan

48439

permanently closed

108 reviews

21497 21 Mile Road,

Macomb, MI

Michigan

48044

permanently closed

107 reviews

1907 Knox McRae Dr. Ste 114,

Titusville, FL

Florida

32780

permanently closed

106 reviews

628 North State Street,

Davison, MI

Michigan

48423

permanently closed

105 reviews

2922 Flushing Road Suite 2,

Flint, MI

Michigan

48504

permanently closed

105 reviews

719 Scott Ave Suite 106,

Wichita Falls, TX

Texas

76301

tel: 940-851-0366

104 reviews

7070 Miller Road Suite D,

Swartz Creek, MI

Michigan

48473

permanently closed

104 reviews

702 Edelweiss Parkway,

Gaylord, MI

Michigan

49735

permanently closed

103 reviews

321 North Central Expressway Ste 205,

McKinney, TX

Texas

75070

permanently closed

102 reviews

13217 S Cicero,

Crestwood, IL

Illinois

60445

permanently closed

98 reviews

1301 3rd Ave. W Ste B,

Birmingham, AL

Alabama

35208

tel: 205-788-4702

95 reviews

639 W 14th St.,

Chicago Heights, IL

Illinois

60411

permanently closed

95 reviews

3604 Grant Street,

Gary, IN

Indiana

46408

permanently closed

94 reviews

1331 E Pershing Rd.,

Decatur, IL

Illinois

62526

permanently closed

92 reviews

1235 Arlington Rd. N,

Jacksonville, FL

Florida

32211

permanently closed

91 review

1440 Dunn Ave. Ste 3,

Jacksonville, FL

Florida

32218

permanently closed

91 review

1824-A N Velasco,

Angleton, TX

Texas

77515

permanently closed

89 reviews

977 Gilbert Ferry Rd. SE Ste E,

Attalla, AL

Alabama

35954

tel: 256-538-3289

88 reviews

8535-B S. Harlem,

Burbank, IL

Illinois

60459

permanently closed

87 reviews

603 W. University Ave. Suite 104,

Georgetown, TX

Texas

78626

permanently closed

84 reviews

2314 E Main St.,

Uvalde, TX

Texas

78801

permanently closed

83 reviews

696 State Highway 71 W Bldg 2,

Bastrop, TX

Texas

78602

permanently closed

83 reviews

6500 Northwest Highway,

Crystal Lake, IL

Illinois

60014

permanently closed

82 reviews

265 Morthland Dr. Unit B,

Valparaiso, IN

Indiana

46385

permanently closed

82 reviews

5859 University Blvd West,

Jacksonville, FL

Florida

32216

permanently closed

81 review

1307 W Main St Ste E,

Gun Barrel City, TX

Texas

75156

permanently closed

80 reviews

1813 E 3 Notch Ste A,

Andalusia, AL

Alabama

36421

tel: 251-216-4640

79 reviews

977 South Lapeer Road Suite 4,

Oxford, MI

Michigan

48371

permanently closed

77 reviews

3731 Highway 31 East Suite D,

Corsicana, TX

Texas

75109

permanently closed

75 reviews

15210 Eureka Road,

Southgate, MI

Michigan

48195

permanently closed

74 reviews

9325 Telegraph Road Space 225,

Redford, MI

Michigan

48239

permanently closed

73 reviews

10309 South Padre Island Drive,

Corpus Christi, TX

Texas

78418

permanently closed

71 review

473 indianhead Drive Suite 101,

Mason City, IA

Iowa

50401

permanently closed

70 reviews

5236 S Franklin St.,

Michigan City, IN

Indiana

46360

permanently closed

68 reviews

833 Allison Bonnett Memorial Dr. Ste 101,

Bessemer, AL

Alabama

35023

tel: 205-744-3867

68 reviews

1317 South Airport Road West,

Traverse City, MI

Michigan

49686

permanently closed

66 reviews

1825 N Tamiami Trail Ste C2,

Port Charlotte, FL

Florida

33948

permanently closed

62 reviews

1700 Sangmon Avenue,

Springfield, IL

Illinois

62702

permanently closed

56 reviews

4913 S. Broadway St,

Wichita, KS

Kansas

67216

permanently closed

55 reviews

501 W Town Plaza,

Bessemer, AL

Alabama

35020

tel: 205-426-4681

55 reviews

2313 Logan Avenue,

Waterloo, IA

Iowa

50703

permanently closed

52 reviews

3976 Alexandria Pike,

Cold Spring, KY

Kentucky

41076

permanently closed

42 reviews

25274 Greenfield Road,

Oak Park, MI

Michigan

48237

permanently closed

39 reviews

1276-A Lake St.,

Aurora, IL

Illinois

60506

permanently closed

38 reviews

2222 Bloomingdale Rd.,

Glendale Heights, IL

Illinois

60139

permanently closed

296 reviews

6520 N Mesa St.,

El Paso, TX

Texas

79912

tel: 915-845-6678

196 reviews

1104 S Mays St Suite 109,

Round Rock, TX

Texas

78664

tel: 512-238-1904

188 reviews

14207 Coit Rd Ste 100,

Dallas, TX

Texas

75254

tel: 469-791-9106

184 reviews

5065 American Way Suite 104,

Memphis, TN

Tennessee

38115

permanently closed

177 reviews

3424 Merle Hay Rd.,

Des Moines, IA

Iowa

50310

permanently closed

174 reviews

3350 N High School Rd. Ste H,

Indianapolis, IN

Indiana

46224

permanently closed

173 reviews

2930 S. Florida Ave,

Lakeland, FL

Florida

33803

permanently closed

169 reviews

5136-A South Westnedge Avenue,

Portage, MI

Michigan

49002

tel: 269-382-8100

166 reviews

1200C South Main Street,

Adrian, MI

Michigan

49221

tel: 517-266-1900

162 reviews

14321 Livernois Avenue,

Detroit, MI

Michigan

48238

tel: 313-834-3000

161 review

7312 Louetta Rd Ste 132,

Spring, TX

Texas

77379

permanently closed

150 reviews

1270 North Wickham Road,

Melbourne, FL

Florida

32935

permanently closed

143 reviews

560 Highway 1 West,

Iowa City, IA

Iowa

52246

permanently closed

141 review

10670 Culebra Rd Ste 105,

San Antonio, TX

Texas

78251

permanently closed

137 reviews

26041 Hoover Road Suite A116,

Warren, MI

Michigan

48089

permanently closed

134 reviews

13523 US Highway 1 Ste 2C,

Sebastian, FL

Florida

32958

permanently closed

131 review

3899 Jog Rd.,

Lake Worth, FL

Florida

33467

permanently closed

131 review

320 Ridge Rd.,

Munster, IN

Indiana

46321

permanently closed

128 reviews

3123 Ross Clark Circle Ste 6,

Dothan, AL

Alabama

36303

tel: 334-370-9695

126 reviews

20851 FM 1485 Rd. Spc D,

New Caney, TX

Texas

77357

permanently closed

122 reviews

5035 West Main Street,

Kalamazoo, MI

Michigan

49009

permanently closed

120 reviews

3688 Court Street,

Flint, MI

Michigan

48506

permanently closed

114 reviews

1001 Southwest Wilshire Boulevard Suite G,

Burleson, TX

Texas

76028

permanently closed

101 review

3418 8th St SW Ste 4,

Altoona, IA

Iowa

50009

permanently closed

99 reviews

7475 W Military Dr. Ste 108,

San Antonio, TX

Texas

78227

permanently closed

99 reviews

7101 W North Ave.,

Oak Park, IL

Illinois

60302

permanently closed

98 reviews

1407 W Highway 50 Ste 102,

O Fallon, IL

Illinois

62269

permanently closed

96 reviews

4501 Southern Hills Dr. Ste 23,

Sioux City, IA

Iowa

51106

permanently closed

96 reviews

9290 Lee Road Suite 108,

Brighton, MI

Michigan

48116

permanently closed

95 reviews

3620 State Road 38 E,

Lafayette, IN

Indiana

47905

permanently closed

94 reviews

2363 Highway 135 NW Ste 118,

Corydon, IN

Indiana

47112

permanently closed

92 reviews

202 Walton Way Ste 120,

Cedar Park, TX

Texas

78613

permanently closed

91 review

2087 W Oaklawn Ste 204,

Pleasanton, TX

Texas

78064

tel: 830-281-4441

88 reviews

2320 South Mission Street,

Mount Pleasant, MI

Michigan

48858

permanently closed

88 reviews

15241 Michigan Avenue,

Dearborn, MI

Michigan

48126

permanently closed

86 reviews

2080 Niles Road Suite 200,

Saint Joseph, MI

Michigan

49085

tel: 269-982-3400

83 reviews

3008 Covert Avenue Suite A,

Evansville, IN

Indiana

47714

permanently closed

82 reviews

305 Iowa Speedway Drive,

Newton, IA

Iowa

50208

permanently closed

80 reviews

2331 South State Road Suite B,

Ionia, MI

Michigan

48846

tel: 616-522-9960

79 reviews

7567 State Avenue,

Kansas City, KS

Kansas

66112

permanently closed

77 reviews

3008 54th Avenue South,

Saint Petersburg, FL

Florida

33712

tel: 727-865-0700

75 reviews

1016 Junction Highway Suite C,

Kerrville, TX

Texas

78028

permanently closed

74 reviews

3824 West 3rd Street,

Bloomington, IN

Indiana

47404

permanently closed

73 reviews

3163 East Jefferson Avenue,

Detroit, MI

Michigan

48207

permanently closed

69 reviews

301 North First Avenue,

Evansville, IN

Indiana

47710

permanently closed

67 reviews

2083 Middlebelt Road,

Garden City, MI

Michigan

48135

tel: 734-762-7560

65 reviews

137 Bessemer Super Highway,

Birmingham, AL

Alabama

35228

tel: 205-929-6646

65 reviews

8901 Weaver Ave Ste 105,

Leeds, AL

Alabama

35094

tel: 205-699-2935

65 reviews

405 Windward Dr,

Newton, KS

Kansas

67114

permanently closed

64 reviews

2131 West Houghton Lake Drive Suite 2,

Houghton Lake, MI

Michigan

48629

permanently closed

63 reviews

6709 Division Avenue South,

Grand Rapids, MI

Michigan

49548

tel: 616-281-1010

60 reviews

3415 East Genesee Avenue Suite B,

Saginaw, MI

Michigan

48601

permanently closed

58 reviews

16930 Meyers Road,

Detroit, MI

Michigan

48235

permanently closed

53 reviews

2491 US Highway 431 N,

Anniston, AL

Alabama

36206

tel: 256-847-8889

53 reviews

6311 S Western Ave. Ste B,

Chicago, IL

Illinois

60636

permanently closed

52 reviews

7205 State Road 54,

New Port Richey, FL

Florida

34653

permanently closed

47 reviews

11107 Wurzbach Rd Suite 105,

San Antonio, TX

Texas

78230

permanently closed

46 reviews

1001 North Interstate 27 Suite 242,

Plainview, TX

Texas

79072

permanently closed

42 reviews

2735 University Ave,

Waterloo, IA

Iowa

50701

permanently closed

39 reviews

3129A Seneca,

Wichita, KS

Kansas

67217

permanently closed

38 reviews

5441 West Saginaw Street,

Lansing, MI

Michigan

48917

permanently closed

38 reviews

601 N Commercial Ste 108,

Harrisburg, IL

Illinois

62946

permanently closed

35 reviews

1897 North Perry Road,

Pontiac, MI

Michigan

48340

permanently closed

32 reviews

2414 Kimble Rd. Ste F,

Selma, AL

Alabama

36703

tel: 334-875-1803

30 reviews

4460F Cleveland Ave,

Fort Myers, FL

Florida

33901

permanently closed

278 reviews

3628 Frankford Ste 285,

Dallas, TX

Texas

75287

permanently closed

175 reviews

23120 Harper Avenue,

Saint Clair Shores, MI

Michigan

48080

tel: 586-771-3051

146 reviews

1961 East 8 Mile Road,

Warren, MI

Michigan

48091

permanently closed

119 reviews

160 28th Street SW,

Grand Rapids, MI

Michigan

49548

tel: 616-531-0400

116 reviews

18304 Allen Road,

Melvindale, MI

Michigan

48122

tel: 313-388-2788

111 review

300 North Clippert Street Suite 2,

Lansing, MI

Michigan

48912

tel: 517-203-0000

110 reviews

1702 W Broadway Ste 5,

Council Bluffs, IA

Iowa

51501

tel: 515-608-8213

104 reviews

124 Collins Rd. NE Ste E,

Cedar Rapids, IA

Iowa

52402

permanently closed

102 reviews

1375 Mineral Spring Ave Ste 2A,

North Providence, RI

Rhode Island

02904

permanently closed

97 reviews

33455 Van Dyke Avenue,

Sterling Heights, MI

Michigan

48312

tel: 586-977-2711

91 review

14305 Greenfield Road,

Detroit, MI

Michigan

48227

permanently closed

81 review

138 West Highland Road Suite 700,

Howell, MI

Michigan

48843

permanently closed

77 reviews

9125 Telegraph Road,

Taylor, MI

Michigan

48180

permanently closed

75 reviews

88 South 20th Street,

Battle Creek, MI

Michigan

49015

permanently closed

72 reviews

373 North Willowbrook Road Suite V,

Coldwater, MI

Michigan

49036

permanently closed

67 reviews

1712 E Main,

Alice, TX

Texas

78332

permanently closed

56 reviews

14306 Gratiot Avenue,

Detroit, MI

Michigan

48205

permanently closed

54 reviews

3601 Frederica Street Suite 8,

Owensboro, KY

Kentucky

42303

permanently closed

46 reviews

1606 E Amarillo Blvd.,

Amarillo, TX

Texas

79107

permanently closed

43 reviews

2499 Enterprise Rd. Ste E,

Orange City, FL

Florida

32763

permanently closed

42 reviews

21741 West 8 Mile Road,

Detroit, MI

Michigan

48219

permanently closed

40 reviews

401 Scott St.,

Covington, KY

Kentucky

41011

permanently closed

39 reviews

4336 Plainfield Avenue Northeast Suite F,

Grand Rapids, MI

Michigan

49525

permanently closed

38 reviews

7824 Wyoming Avenue,

Dearborn, MI

Michigan

48126

permanently closed

37 reviews

790 N Dixie Highway Ste 300,

Elizabethtown, KY

Kentucky

42701

permanently closed

30 reviews

740 S Schillinger Rd. Ste B-9,

Mobile, AL

Alabama

36695

tel: 251-633-7977

30 reviews

393 Waller Ave.,

Lexington, KY

Kentucky

40504

permanently closed

79 reviews

1047 South York Road Unit C,

Bensenville, IL

Illinois

60106

permanently closed

184 reviews

291 E Roundgrove Rd Ste 180,

Lewisville, TX

Texas

75067

permanently closed

64 reviews

15135 Woodward Avenue,

Highland Park, MI

Michigan

48203

tel: 313-867-2000

63 reviews

3005 1st Ave South,

Fort Dodge, IA

Iowa

50501

permanently closed

59 reviews

44637 Mound Road,

Sterling Heights, MI

Michigan

48314

permanently closed

56 reviews

1123 1st Street North Suite D,

Alabaster, AL

Alabama

35007

tel: 205-620-9948

53 reviews

4196 28th Street Southeast,

Grand Rapids, MI

Michigan

49512

permanently closed

50 reviews

929 Martin St. S,

Pell City, AL

Alabama

35128

tel: 205-490-7824

41 review

161 N. Bypass 35,

Alvin, TX

Texas

77511

permanently closed

40 reviews

1111 Washington Avenue,

Holland, MI

Michigan

49423

permanently closed

36 reviews

195 Blanding Blvd. Ste 5,

Orange Park, FL

Florida

32073

permanently closed

9 reviews

969 W. Moana Ln.,

Reno, NV

Nevada

89509

permanently closed

26 reviews

705 Logan Rd.,

Clanton, AL

Alabama

35045

tel: 205-280-0762

90 reviews

4425 50th St.,

Lubbock, TX

Texas

79414

permanently closed

62 reviews

3211 Moffett Rd. Ste 102,

Mobile, AL

Alabama

36607

tel: 251-479-4866

51 review

3776 Blanding Blvd.,

Jacksonville, FL

Florida

32210

permanently closed

36 reviews

3063 Richmond Rd. Ste C,

Lexington, KY

Kentucky

40509

permanently closed

144 reviews

18505 Grand River Avenue,

Detroit, MI

Michigan

48223

permanently closed

158 reviews

112 Douglas Ave Ste 101,

Providence, RI

Rhode Island

02908

permanently closed

50 reviews

749 Olds Street,

Jonesville, MI

Michigan

49250

permanently closed

39 reviews

1681 East Main Street Suite 115,

Owosso, MI

Michigan

48867

permanently closed

39 reviews

3990 Government Blvd Ste C&D,

Mobile, AL

Alabama

36693

tel: 251-643-7321

113 reviews

8305 Golf Rd.,

Niles, IL

Illinois

60714

permanently closed

153 reviews

482 S State Highway 123 Bypass,

Seguin, TX

Texas

78155

permanently closed

41 review

220 N Lime Ave.,

Sarasota, FL

Florida

34237

permanently closed

39 reviews

29702 Southfield Road Suite V121,

Southfield, MI

Michigan

48076

permanently closed

228 reviews

2116 W Jefferson St.,

Joliet, IL

Illinois

60435

permanently closed

201 review

9801 SW 40th St.,

Miami, FL

Florida

33165

permanently closed

190 reviews

920 W Hallandale Beach Blvd.,

Hallandale, FL

Florida

33009

permanently closed

114 reviews

1027 S Roselle Rd.,

Schaumburg, IL

Illinois

60193

permanently closed

87 reviews

41140 Hayes Road,

Clinton Township, MI

Michigan

48038

permanently closed

109 reviews

620 South Main Street,

Lapeer, MI

Michigan

48446

permanently closed

41 review

10217 West 75th Street,

Shawnee Mission, KS

Kansas

66204

permanently closed

236 reviews

1378 West Main Road,

Middletown, RI

Rhode Island

02842

permanently closed

40 reviews

1775 Opelika Rd Unit 13,

Auburn, AL

Alabama

36830

tel: 334-501-7700

77 reviews

6637 W Roosevelt Rd.,

Berwyn, IL

Illinois

60402

permanently closed

69 reviews

3706 Fort Street,

Lincoln Park, MI

Michigan

48146

permanently closed

42 reviews

1565 Post Rd Unit 3,

Warwick, RI

Rhode Island

02888

permanently closed

304 reviews

7103B San Pedro,

San Antonio, TX

Texas

78216

tel: 210-308-7435

31 review

190 West 12 Mile Road,

Madison Heights, MI

Michigan

48071

permanently closed

196 reviews

4340 Bay Road,

Saginaw, MI

Michigan

48603

tel: 989-249-6714

99 reviews

1426 Hartford Avenue,

Johnston, RI

Rhode Island

02919

permanently closed

71 review

2000 Diamond Hill Rd Ste 19,

Woonsocket, RI

Rhode Island

02895

permanently closed

331 review

6348 Telephone Road,

Houston, TX

Texas

77087

tel: 713-641-4530

240 reviews

700 Highway 259 N,

Kilgore, TX

Texas

75662

permanently closed

107 reviews

27338 Plymouth Road,

Redford, MI

Michigan

48239

tel: 313-937-2770

57 reviews

4634 N Harlem Ave.,

Harwood Heights, IL

Illinois

60706

permanently closed

78 reviews

7277 Turfway Rd.,

Florence, KY

Kentucky

41042

permanently closed

67 reviews

26210 Gratiot Avenue,

Roseville, MI

Michigan

48066

permanently closed

70 reviews

826 Bald Hill Rd,

Warwick, RI

Rhode Island

02886

permanently closed
Check 'n Go has 1072 CFPB Complaints
Complaints over Years
Top 5 Check 'n Go Complaints Issues
Communication tactics: 163
Taking/threatening an illegal action: 126
Charged fees or interest I didn't expect: 86
Took or threatened to take negative or legal action: 74
Improper contact or sharing of info: 72

724 E Villa Maria Suite 400, Bryan, TX 77802

8653 N. Beach Street Suite 229, Keller, TX 76248

100 N US Highway 77 Ste E, Raymondville, TX 78580