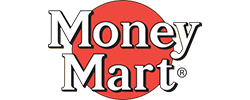 Money Mart
---
Money Mart company is a payday loans and cash advance business that has been in service since 1979. The company is based in Canada but provides services to individuals in the US.
In order to be eligible for a loan from Money Mart, you must meet the following requirements: be a citizen of the US, have a valid checking account, and be employed.
There are several different types of personal loans, including secured and unsecured ones. Loans ranging from $100 to $1,500 are available.
Money Mart Has 73 Local Stores In 4 States
All Money Mart Offices
by Rating
Office Address

588 reviews

1419 Dillingham Highway,

Honolulu, HI

Hawaii

96817

tel: 808-848-2435

350 reviews

14671 Plank Road,

Baker, LA

Louisiana

70714

permanently closed

240 reviews

600 NW Evangeline Throughway,

Lafayette, LA

Louisiana

70501

tel: 337-232-2274

233 reviews

719 Kamehameha Highway, #A101,

Pearl City, HI

Hawaii

96782

tel: 808-455-3500

194 reviews

87-860 Farrington Highway,

Waianae, HI

Hawaii

96792

permanently closed

187 reviews

550 West Olive Avenue,

Merced, CA

California

95340

permanently closed

116 reviews

4702 Johnston Street,

Lafayette, LA

Louisiana

70503

tel: 337-989-2274

85 reviews

98-199 Kamehameha Highway,

Aiea, HI

Hawaii

96701

permanently closed

72 reviews

Gatorland Plaza 1615 St. Mary Street Suite D,

Thibodaux, LA

Louisiana

70301

tel: 985-448-2274

27 reviews

2739 Whitson Street,

Selma, CA

California

93662

permanently closed

559 reviews

435 Atkinson Drive, #B,

Honolulu, HI

Hawaii

96814

tel: 808-946-2435

347 reviews

704 East Benson Boulevard,

Anchorage, AK

Alaska

99503

tel: 907-770-6211

300 reviews

417 15th Street,

Oakland, CA

California

94612

permanently closed

287 reviews

3150 Gentilly Boulevard,

New Orleans, LA

Louisiana

70122

tel: 504-944-2274

245 reviews

104-200 Kanoelehua Avenue,

Hilo, HI

Hawaii

96720

tel: 808-933-4700

237 reviews

2002 Pacific Avenue, #A,

Stockton, CA

California

95204

tel: 209-461-0280

226 reviews

6311 Debarr Road, Unit U,

Anchorage, AK

Alaska

99504

permanently closed

224 reviews

4043 North Blackstone Avenue,

Fresno, CA

California

93726

permanently closed

210 reviews

5445 Airline Highway,

Baton Rouge, LA

Louisiana

70805

permanently closed

197 reviews

74-5565 Luhia Street,

Kailua-Kona, HI

Hawaii

96740

tel: 808-329-9911

157 reviews

2333 Pinhook Road,

Lafayette, LA

Louisiana

70508

permanently closed

157 reviews

1312 Edith Street,

Opelousas, LA

Louisiana

70570

tel: 337-407-2274

147 reviews

3249 West Shaw Avenue,

Fresno, CA

California

93711

permanently closed

118 reviews

6277 West Park Avenue,

Houma, LA

Louisiana

70364

permanently closed

118 reviews

1655 East Noble Avenue,

Visalia, CA

California

93227

permanently closed

111 review

11037 Rosecrans Avenue,

Norwalk, CA

California

90650

permanently closed

110 reviews

601 East Admiral Doyle Drive, #A,

New Iberia, LA

Louisiana

70560

tel: 337-365-2274

104 reviews

1245 North Cherry Ave,

Tulare, CA

California

93274

permanently closed

86 reviews

397 Dairy Road,

Kahului, HI

Hawaii

96732

permanently closed

79 reviews

4848 East Kings Canyon Road,

Fresno, CA

California

93727

permanently closed

76 reviews

15800 Main Street, #230,

Hesperia, CA

California

92345

permanently closed

70 reviews

130 Lander Avenue,

Turlock, CA

California

95380

permanently closed

39 reviews

2010 Woodmere Boulevard,

Harvey, LA

Louisiana

70058

permanently closed

31 review

562 North 11th Street,

Hanford, CA

California

93230

permanently closed

155 reviews

2800 McHenry Avenue, Suite #3,

Modesto, CA

California

95350

tel: 209-529-9004

115 reviews

1221 Fresno Street,

Fresno, CA

California

93706

permanently closed

107 reviews

12441 Haster Street,

Garden Grove, CA

California

92840

tel: 714-971-2274

106 reviews

1701 North Broadway, Suite D,

Santa Ana, CA

California

92706

tel: 714-569-0717

88 reviews

8608 South Vermont Avenue,

Los Angeles, CA

California

90044

tel: 323-753-2274

65 reviews

9844 Sierra Avenue, #B,

Fontana, CA

California

92335

tel: 909-829-2000

264 reviews

500 Valencia Street,

San Francisco, CA

California

94110

tel: 415-861-2220

92 reviews

16510 Beach Boulevard,

Huntington Beach, CA

California

92647

tel: 714-841-1969

85 reviews

2295 Long Beach Blvd,

Long Beach, CA

California

90806

permanently closed

70 reviews

2501 West Victory Boulevard, Suite B,

Burbank, CA

California

91505

permanently closed

51 review

971 South Beach Boulevard,

Anaheim, CA

California

92804

permanently closed

43 reviews

11816 South Hawthorne,

Hawthorne, CA

California

90250

permanently closed

112 reviews

2011 Union Avenue,

Bakersfield, CA

California

93305

tel: 661-324-2284

110 reviews

696A West 4th Street,

San Bernandino, CA

California

92401

tel: 909-885-3201

76 reviews

26953 Mission Boulevard,

Hayward, CA

California

94544

permanently closed

62 reviews

12537 Palm Drive,

Desert Hot Springs, CA

California

92240

tel: 760-251-3455

55 reviews

1301 J Street,

Modesto, CA

California

95354

permanently closed

186 reviews

292 Mountain Avenue,

Upland, CA

California

91786

tel: 909-946-3292

123 reviews

15790 Bellflower Boulevard,

Bellflower, CA

California

90706

tel: 562-920-7805

111 review

3025 West Artesia Boulevard,

Torrance, CA

California

90504

permanently closed

110 reviews

5044 Madison Avenue,

Sacramento, CA

California

95841

permanently closed

55 reviews

4117 Ming Avenue,

Bakersfield, CA

California

93309

permanently closed

81 review

8806 Painter Avenue, #4,

Whittier, CA

California

90602

permanently closed

57 reviews

6510 Florin Road,

Sacramento, CA

California

95828

tel: 916-391-4900

37 reviews

5038 Marconi Avenue, Suite 101,

Carmichael, CA

California

95608

permanently closed

37 reviews

4709 Florin Road, #1A,

Sacramento, CA

California

95823

permanently closed

16 reviews

68461 East Palm Canyon,

Cathedral City, CA

California

92234

permanently closed

229 reviews

430 West Shaw Avenue,

Clovis, CA

California

93612

permanently closed

44 reviews

18455 1/2 Roscoe Boulevard,

Northridge, CA

California

91325

permanently closed

38 reviews

1245 East Florida Avenue,

Hemet, CA

California

92543

permanently closed

89 reviews

2001 Broadway,

Sacramento, CA

California

95818

permanently closed

63 reviews

6547 West Sunset Boulevard,

Hollywood, CA

California

90028

permanently closed

31 review

15381 7th Street,

Victorville, CA

California

92392

permanently closed

30 reviews

1511 Del Paso Boulevard,

Sacramento, CA

California

95815

permanently closed

32 reviews

5400 Stockton Boulevard,

Sacramento, CA

California

95820

permanently closed

92 reviews

7400 Mission Street,

Daly City, CA

California

94014

permanently closed

182 reviews

2202 El Camino Avenue,

Sacramento, CA

California

95821

tel: 916-646-9413

0 reviews

12001 Beach Boulevard,

Stanton, CA

California

90680

0 reviews

13759 Mono Way, #A1,

Sonora, CA

California

95370
Money Mart has 77 CFPB Complaints
Complaints over Years
Top 5 Money Mart Complaints Issues
Communication tactics: 16
Struggling to pay your loan: 6
Taking/threatening an illegal action: 4
Can't contact lender: 4
Cont'd attempts collect debt not owed: 4

2800 McHenry Avenue, Suite #3, Modesto, CA 95350