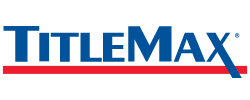 TitleMax
---
TitleMax company is a loans provider that offers short-term loans to people who need cash quickly.
The company was founded in 2000. It covers almost half of the USA.
The company offers loans from $1,000 to $10,000, and the terms of the loan vary depending on the amount you borrow.
TitleMax offers a convenient online application process that can be completed in just a few minutes.
TitleMax Has 532 Local Stores In 9 States
All TitleMax Offices
by Rating
Office Address

2457 reviews

211 W. Camp Wisdom Rd.,

Duncanville, TX

Texas

75116

tel: 972-283-5801

2384 reviews

1243 SW Military Dr,

San Antonio, TX

Texas

78221

tel: 210-526-7246

2290 reviews

992 FM 1960 W.,

Houston, TX

Texas

77090

tel: 281-444-4526

2208 reviews

4311 Fredericksburg Rd.,

Balcones Heights, TX

Texas

78201

tel: 210-785-9032

2117 reviews

4941 Walzem Rd. Suite A,

Windcrest, TX

Texas

78218

tel: 210-526-6110

2008 reviews

12015 Murphy Rd,

Houston, TX

Texas

77031

tel: 281-933-8687

1936 reviews

6898 Bandera Rd.,

Leon Valley, TX

Texas

78238

tel: 210-526-6877

1767 reviews

9919 North Fwy Service Rd Ste 110,

Houston, TX

Texas

77037

tel: 281-820-7938

1739 reviews

6784 S. Broadway Ave,

Tyler, TX

Texas

75703

tel: 903-730-4974

1524 reviews

9850 Alameda Ave Suite #1000,

Socorro, TX

Texas

79927

tel: 915-872-8811

1453 reviews

4316 San Bernardo Ave,

Laredo, TX

Texas

78041

tel: 956-728-7337

1446 reviews

10610 FM 1960 Rd. W,

Houston, TX

Texas

77070

tel: 281-469-1461

1425 reviews

7640 State Highway 6 South,

Houston, TX

Texas

77083

tel: 281-668-2927

1409 reviews

6221 Bellaire Blvd.,

Houston, TX

Texas

77081

tel: 713-239-1851

1397 reviews

1739 SW Loop 410 Ste. 506,

San Antonio, TX

Texas

78227

tel: 210-526-7236

1391 review

3517 Little York Rd. Unit 6,

Houston, TX

Texas

77093

tel: 281-810-4395

1371 review

4727 W. Commerce St. Ste. 103,

San Antonio, TX

Texas

78237

tel: 210-526-7292

1370 reviews

5248 Aldine Mail Route Rd.,

Houston, TX

Texas

77039

tel: 281-227-0037

1329 reviews

140 N Hwy 77,

Waxahachie, TX

Texas

75165

tel: 972-937-1785

1323 reviews

1300 Highway 301 North Ste 2,

Dillon, SC

South Carolina

29536

tel: 843-774-0238

1314 reviews

11310 North Fwy,

Houston, TX

Texas

77037

tel: 281-591-7855

1313 reviews

891 John C. Calhoun Drive,

Orangeburg, SC

South Carolina

29115

tel: 803-531-3133

1287 reviews

268 W. First St.,

Humble, TX

Texas

77338

tel: 281-973-3860

1279 reviews

614 W. 7th Ave,

Corsicana, TX

Texas

75110

tel: 903-875-1565

1273 reviews

777 S. Central Expressway Suite 5-A,

Richardson, TX

Texas

75080

tel: 972-707-6272

1263 reviews

8197 Antoine Dr,

Houston, TX

Texas

77088

tel: 281-931-4910

1235 reviews

4894 Summer Ave.,

Memphis, TN

Tennessee

38122

tel: 901-590-1371

1216 reviews

7902 Long Point Rd Suite B,

Houston, TX

Texas

77055

tel: 832-390-3523

1209 reviews

2629 Gravois Avenue,

Saint Louis, MO

Missouri

63118

tel: 314-881-3975

1206 reviews

171 SW Military Dr.,

San Antonio, TX

Texas

78221

tel: 210-526-6994

1204 reviews

12496 Montana Ave,

El Paso, TX

Texas

79938

tel: 915-856-0000

1178 reviews

12298 Veterans Memorial Drive,

Houston, TX

Texas

77067

tel: 281-377-2330

1162 reviews

113 W. Southmore Ave,

Pasadena, TX

Texas

77502

tel: 713-477-1624

1155 reviews

1667 South Highland Avenue,

Jackson, TN

Tennessee

38301

tel: 731-256-2045

1137 reviews

1116 E University Dr,

Edinburg, TX

Texas

78539

tel: 956-316-4336

1134 reviews

7270 Antoine Dr.,

Houston, TX

Texas

77088

tel: 281-591-7079

1112 reviews

2110 Veterans Blvd,

Del Rio, TX

Texas

78840

tel: 830-768-4808

1098 reviews

3013 Highway 80,

Pearl, MS

Mississippi

39208

tel: 601-939-3625

1096 reviews

980 North Main St. Ste B,

Lancaster, SC

South Carolina

29720

tel: 803-404-5312

1094 reviews

474 Uvalde Rd,

Houston, TX

Texas

77015

tel: 713-453-1544

1079 reviews

5152 Fredericksburg Rd. Ste. 100,

San Antonio, TX

Texas

78229

tel: 210-526-7252

1079 reviews

4517 Everhart Rd,

Corpus Christi, TX

Texas

78411

tel: 361-855-1463

1058 reviews

2710 Palmer Hwy,

Texas City, TX

Texas

77590

tel: 409-941-0413

1031 review

1318 50th Street,

Lubbock, TX

Texas

79412

tel: 806-744-2554

1023 reviews

3610 Hillcroft Street,

Houston, TX

Texas

77063

tel: 713-425-0403

1021 review

8735 Grissom Rd,

San Antonio, TX

Texas

78251

tel: 210-526-6122

1018 reviews

2219 19th Street,

Lubbock, TX

Texas

79401

tel: 806-744-0533

1009 reviews

1401 Gessner Road,

Houston, TX

Texas

77080

tel: 713-338-8465

1008 reviews

753 Biddle Street,

San Benito, TX

Texas

78586

tel: 956-361-1775

996 reviews

1617 New Boston Rd,

Texarkana, TX

Texas

75501

tel: 903-792-9070

991 review

7730 W. Bellfort Street,

Houston, TX

Texas

77071

tel: 713-343-4404

985 reviews

11018 Culebra Rd Suite 105,

San Antonio, TX

Texas

78253

tel: 210-688-9690

981 review

8445 Preston Rd.,

Frisco, TX

Texas

75034

tel: 469-208-1565

980 reviews

5409 Elvis Presley Blvd.,

Memphis, TN

Tennessee

38116

tel: 901-590-1238

970 reviews

10232 S. Post Oak Rd.,

Houston, TX

Texas

77096

tel: 713-721-2665

959 reviews

6330 Winchester Road,

Memphis, TN

Tennessee

38115

tel: 901-590-1246

951 review

7075 Cockrum Street,

Olive Branch, MS

Mississippi

38654

tel: 662-890-9261

947 reviews

1101 S. Expressway 83,

Harlingen, TX

Texas

78550

tel: 956-364-2033

941 review

9467 FM 1960 Bypass Rd W Suite 200,

Humble, TX

Texas

77338

tel: 281-540-2032

939 reviews

4502 Griggs Road,

Houston, TX

Texas

77021

tel: 713-338-8200

938 reviews

8120 Alameda Ave,

El Paso, TX

Texas

79915

tel: 915-245-3641

919 reviews

7626 Culebra Rd Ste. 302 & 303,

San Antonio, TX

Texas

78251

tel: 210-527-8765

916 reviews

7301 Two Notch Rd.,

Columbia, SC

South Carolina

29223

tel: 803-788-0700

911 review

2604 Dean Street Suite A,

Balch Springs, TX

Texas

75180

tel: 972-232-8884

901 review

1841 N. Lee Trevino Dr,

El Paso, TX

Texas

79936

tel: 915-599-3031

890 reviews

10881 Bissonnet St.,

Houston, TX

Texas

77099

tel: 832-775-0083

888 reviews

5603 Telephone Road,

Houston, TX

Texas

77087

tel: 713-360-3391

873 reviews

10701 Market St,

Jacinto City, TX

Texas

77029

tel: 713-360-4994

868 reviews

6114 White Horse Road Ste A,

Greenville, SC

South Carolina

29611

tel: 864-220-5055

850 reviews

515 E Front St.,

Tyler, TX

Texas

75702

tel: 430-205-8600

850 reviews

3680A College St,

Beaumont, TX

Texas

77701

tel: 409-835-0544

838 reviews

3190 Summer Avenue,

Memphis, TN

Tennessee

38112

tel: 901-590-1139

824 reviews

2909 Olton Rd,

Plainview, TX

Texas

79072

tel: 806-296-5135

822 reviews

1595 W Main Street,

League City, TX

Texas

77573

tel: 281-332-2085

814 reviews

4440 Elvis Presley Blvd.,

Memphis, TN

Tennessee

38116

tel: 901-332-9644

811 review

2506 S. Buckner Blvd Suite 101 - 103,

Dallas, TX

Texas

75227

tel: 214-275-3969

805 reviews

71 Uvalde Road,

Houston, TX

Texas

77015

tel: 713-330-4113

798 reviews

8939 US 64,

Arlington, TN

Tennessee

38002

tel: 901-266-5556

797 reviews

1905 E. Beltline Rd.,

Carrollton, TX

Texas

75006

tel: 469-521-0837

794 reviews

1311 North Grand Blvd,

Saint Louis, MO

Missouri

63106

tel: 314-932-4995

790 reviews

810 N Loop 336 W,

Conroe, TX

Texas

77301

tel: 936-760-1222

789 reviews

4671 Riverdale Rd.,

Memphis, TN

Tennessee

38141

tel: 901-590-1265

784 reviews

6320 Lyons Ave,

Houston, TX

Texas

77020

tel: 281-466-4912

784 reviews

7837 Burnet Road,

Austin, TX

Texas

78757

tel: 512-362-5568

782 reviews

2103 E. Houston Street Suite 3,

San Antonio, TX

Texas

78202

tel: 210-526-6977

764 reviews

901C N Interstate Hwy 35,

Round Rock, TX

Texas

78664

tel: 512-605-6040

759 reviews

331 Killian Rd.,

Columbia, SC

South Carolina

29203

tel: 803-509-5430

741 review

4950 FM 1960 Rd West Suite E1A,

Houston, TX

Texas

77069

tel: 281-586-6009

736 reviews

3956 Jackson Avenue,

Memphis, TN

Tennessee

38128

tel: 901-372-2450

735 reviews

2365 Frayser Blvd,

Memphis, TN

Tennessee

38127

tel: 901-353-1628

731 review

11550 Gulf Freeway Suite G,

Houston, TX

Texas

77034

tel: 713-401-3030

728 reviews

9147 Skillman Street,

Dallas, TX

Texas

75243

tel: 214-341-2551

725 reviews

2201 Chestnut Street,

Laredo, TX

Texas

78046

tel: 956-253-1380

721 review

2011 Hillsboro Blvd.,

Manchester, TN

Tennessee

37355

tel: 931-728-7078

713 reviews

1120 N Germantown Pkwy,

Cordova, TN

Tennessee

38016

tel: 901-754-5325

711 review

1202 Wildcat Drive,

Portland, TX

Texas

78374

tel: 361-643-2436

711 review

3024 Hwy 61 South,

Memphis, TN

Tennessee

38109

tel: 901-590-1143

707 reviews

1930 South Third Street,

Memphis, TN

Tennessee

38109

tel: 901-774-0157

707 reviews

2120 S. Wayside Drive,

Houston, TX

Texas

77023

tel: 713-239-1965

702 reviews

14026 Horizon Blvd Suites 1 & 2,

Horizon City, TX

Texas

79928

tel: 915-852-4981

700 reviews

2265 Lamar Ave,

Memphis, TN

Tennessee

38114

tel: 901-590-1255

698 reviews

8400 S. Gessner Rd.,

Houston, TX

Texas

77074

tel: 713-343-1726

695 reviews

906 Memorial Blvd.,

Springfield, TN

Tennessee

37172

tel: 615-384-1354

693 reviews

801 S. 75th St.,

Houston, TX

Texas

77023

tel: 713-343-3540

690 reviews

1718 S. Bryant Blvd,

San Angelo, TX

Texas

76903

tel: 325-655-7809

688 reviews

1218 S. Rock Rd.,

Wichita, KS

Kansas

67207

tel: 316-215-8063

687 reviews

12540 Bandera Rd Suite 101,

Helotes, TX

Texas

78023

tel: 210-695-9094

684 reviews

4750 N 76th St.,

Milwaukee, WI

Wisconsin

53218

tel: 414-296-4885

674 reviews

812 S. Jefferson Ave,

Mount Pleasant, TX

Texas

75455

tel: 903-572-3282

674 reviews

1337 Parkerville Rd.,

DeSoto, TX

Texas

75115

tel: 972-217-7062

671 review

420 Wright Blvd. Ste B,

Conway, SC

South Carolina

29526

tel: 843-488-1085

668 reviews

4100 Independence Ave.,

Kansas City, MO

Missouri

64124

tel: 816-241-0829

661 review

513 Sawdust Rd Suite B,

Spring, TX

Texas

77380

tel: 281-661-4645

657 reviews

1777 Ashville Highway,

Spartanburg, SC

South Carolina

29303

tel: 864-573-6701

638 reviews

6622 San Pedro Ave.,

San Antonio, TX

Texas

78216

tel: 210-826-0918

638 reviews

1294 Fording Island Rd Suite A,

Bluffton, SC

South Carolina

29910

tel: 843-735-5254

635 reviews

9501 Dyer St,

El Paso, TX

Texas

79924

tel: 915-759-0510

632 reviews

1101 E. 8th St.,

Odessa, TX

Texas

79761

tel: 432-289-6497

628 reviews

11022 Spring Cypress Rd. Suite 100,

Tomball, TX

Texas

77377

tel: 281-691-6675

624 reviews

205 Albright Rd.,

Rock Hill, SC

South Carolina

29730

tel: 803-980-4222

622 reviews

911 Talbot Ave,

Canutillo, TX

Texas

79835

tel: 915-877-5065

612 reviews

5834 Hwy 6,

Missouri City, TX

Texas

77459

tel: 281-969-1772

611 review

2961 Covington Pike,

Memphis, TN

Tennessee

38128

tel: 901-969-0440

608 reviews

2823 Southwest Pkwy,

Wichita Falls, TX

Texas

76308

tel: 940-692-0625

605 reviews

4444 W. Jefferson Blvd.,

Dallas, TX

Texas

75211

tel: 214-429-3741

604 reviews

1550 Austin Hwy Suite 101 & 102,

San Antonio, TX

Texas

78218

tel: 210-526-6885

604 reviews

105 S. Ron McNair Blvd,

Lake City, SC

South Carolina

29560

tel: 843-394-2136

603 reviews

1646 Sycamore View Road,

Memphis, TN

Tennessee

38134

permanently closed

602 reviews

1113B Nashville Highway,

Columbia, TN

Tennessee

38401

tel: 931-223-6040

602 reviews

7000 Gateway East Boulevard,

El Paso, TX

Texas

79915

tel: 915-245-3018

600 reviews

1100 E. 42nd St.,

Odessa, TX

Texas

79762

tel: 432-255-8472

596 reviews

805 W Wade Hampton Blvd.,

Greer, SC

South Carolina

29650

tel: 864-469-4371

595 reviews

1216 Spencer Hwy.,

South Houston, TX

Texas

77587

tel: 713-343-3945

591 review

4811 Goodman Road,

Olive Branch, MS

Mississippi

38654

tel: 662-890-7062

587 reviews

2424 W. Pioneer Pkwy Suite A,

Pantego, TX

Texas

76013

tel: 817-566-1177

582 reviews

3860 Keith St. NW Suite 2,

Clarksville, TN

Tennessee

37312

tel: 423-559-1809

582 reviews

1623 Getwell Rd.,

Memphis, TN

Tennessee

38111

tel: 901-743-5725

581 review

210 W University Dr Suite A,

McKinney, TX

Texas

75069

tel: 469-208-1441

576 reviews

1259 NW Broad Street,

Murfreesboro, TN

Tennessee

37129

tel: 615-225-1067

574 reviews

101 W. Expressway 83,

La Feria, TX

Texas

78559

tel: 956-277-0424

570 reviews

4129 West Jefferson Blvd,

Cockrell Hill, TX

Texas

75211

tel: 972-707-5034

568 reviews

1001 Missouri Blvd,

Jefferson City, MO

Missouri

65109

tel: 573-635-3369

567 reviews

1932 Whiskey Road Suite A,

Aiken, SC

South Carolina

29803

tel: 803-648-7380

559 reviews

1900 E. Oltorf St. Suite 106,

Austin, TX

Texas

78741

tel: 512-362-6938

551 review

1671 North Cherry Rd. Ste. 101,

Rock Hill, SC

South Carolina

29732

tel: 803-324-4468

548 reviews

1925 Garth Road,

Baytown, TX

Texas

77520

tel: 281-691-6672

545 reviews

4848 Lemmon Ave. Suite 104,

Dallas, TX

Texas

75219

tel: 214-414-0494

544 reviews

1031 W. DeKalb St. Ste B,

Camden, SC

South Carolina

29020

tel: 803-425-0002

542 reviews

2401 Jupiter Rd.,

Plano, TX

Texas

75074

tel: 972-535-1546

541 review

171 West Broadway,

Gallatin, TN

Tennessee

37066

tel: 615-461-6003

539 reviews

3713 North Belt Line Rd,

Irving, TX

Texas

75038

tel: 972-252-8726

538 reviews

1735 Sam Rittenburg Blvd.,

Charleston, SC

South Carolina

29407

tel: 843-852-9610

537 reviews

1421 W. 11th St.,

Houston, TX

Texas

77008

tel: 281-661-4644

533 reviews

1499 South Peachtree Road Suite B,

Balch Springs, TX

Texas

75180

tel: 972-329-1712

528 reviews

2617 E. 7th St.,

Austin, TX

Texas

78702

tel: 512-362-6175

527 reviews

707 N Mechanic St,

El Campo, TX

Texas

77437

tel: 979-543-0040

523 reviews

20172 Highway 59 Suite G,

New Caney, TX

Texas

77357

tel: 832-775-0085

518 reviews

501 N. 10th St.,

McAllen, TX

Texas

78501

tel: 956-468-0001

518 reviews

3009 North Broadway,

Knoxville, TN

Tennessee

37917

tel: 865-281-8673

518 reviews

2110 N. Locust Ave.,

Lawrenceburg, TN

Tennessee

38464

tel: 931-244-2010

515 reviews

2604 W Pecan St. Suite B,

Pflugerville, TX

Texas

78660

tel: 512-687-7108

513 reviews

1980 S. Main Street,

Weatherford, TX

Texas

76086

tel: 817-599-3240

507 reviews

3520 N 1st St.,

Abilene, TX

Texas

79603

tel: 325-999-8735

503 reviews

4225 S. Loop 289,

Lubbock, TX

Texas

79423

tel: 806-300-8554

501 review

6871 N. Fry Road Suite 116,

Katy, TX

Texas

77449

tel: 281-691-6677

499 reviews

4732 N. Shepherd Drive,

Houston, TX

Texas

77018

tel: 713-695-4783

496 reviews

3100 Two Notch Rd,

Columbia, SC

South Carolina

29204

tel: 803-376-0079

491 review

11705 Perrin Beitel Suite 106,

San Antonio, TX

Texas

78217

tel: 210-453-1574

486 reviews

212 S. Timberland Dr.,

Lufkin, TX

Texas

75901

tel: 936-206-5200

480 reviews

1930 William Cannon Dr.,

Austin, TX

Texas

78745

tel: 512-652-5878

477 reviews

3850 W. Clay Street,

Saint Charles, MO

Missouri

63301

tel: 636-757-9000

477 reviews

1117 S. 77 Sunshine Strip,

Harlingen, TX

Texas

78550

tel: 956-253-1384

476 reviews

277 West Main St.,

Hendersonville, TN

Tennessee

37075

tel: 615-348-0046

476 reviews

908 Gallatin Ave.,

Nashville, TN

Tennessee

37206

tel: 615-226-3364

474 reviews

13486 San Pedro Avenue Suite 105,

San Antonio, TX

Texas

78216

tel: 210-526-6116

472 reviews

1817 US Highway 79 S,

Henderson, TX

Texas

75652

tel: 903-657-2610

468 reviews

100 Miles Rd,

Summerville, SC

South Carolina

29485

tel: 843-873-0499

466 reviews

1427 Broad River Rd.,

Columbia, SC

South Carolina

29210

tel: 803-731-3973

464 reviews

921 S. 14th Street,

Kingsville, TX

Texas

78363

tel: 361-595-1121

463 reviews

2717 E. Beltline Rd. Suite 100,

Carrollton, TX

Texas

75006

tel: 972-512-0370

463 reviews

5665 S. Buckner Blvd. Ste. A, Bay 4 & 5,

Dallas, TX

Texas

75228

tel: 972-656-2547

461 review

5060 River Oaks Blvd,

River Oaks, TX

Texas

76114

tel: 817-378-0355

461 review

250 North Jefferies Blvd.,

Walterboro, SC

South Carolina

29488

tel: 843-782-3935

461 review

1008 South Gallatin Pike,

Madison, TN

Tennessee

37115

tel: 615-732-0105

459 reviews

121 W. Debbie Ln Ste 117,

Mansfield, TX

Texas

76063

tel: 817-203-1269

459 reviews

7243 Stage Road,

Memphis, TN

Tennessee

38133

tel: 901-590-1357

458 reviews

1331 Church St. Ste A,

Georgetown, SC

South Carolina

29440

tel: 843-545-8200

454 reviews

3101 N. Navarro St.,

Victoria, TX

Texas

77901

tel: 361-579-0783

451 review

38660 Sussex Hwy Suite 11,

Delmar, DE

Delaware

19940

tel: 302-353-1700

449 reviews

4109 W. Camp Wisdom Rd.,

Dallas, TX

Texas

75237

tel: 972-709-7885

445 reviews

1164 S. Glenstone Ave.,

Springfield, MO

Missouri

65804

tel: 417-893-2050

443 reviews

5300 Clinton Hwy,

Knoxville, TN

Tennessee

37912

tel: 865-219-9014

442 reviews

1330 Highway K,

O'Fallon, MO

Missouri

63366

tel: 636-240-9733

442 reviews

3020 W. Northwest Hwy,

Dallas, TX

Texas

75220

tel: 214-351-0063

439 reviews

5996 Mt. Moriah Rd.,

Memphis, TN

Tennessee

38115

tel: 901-794-3575

438 reviews

2325 NW Military Hwy Ste. 103,

San Antonio, TX

Texas

78231

tel: 210-338-3089

438 reviews

10924 Garland Rd.,

Dallas, TX

Texas

75218

tel: 214-321-0273

435 reviews

2044 Wilson Rd.,

Newberry, SC

South Carolina

29108

tel: 803-405-1187

432 reviews

2562 Murfreesboro Pike,

Nashville, TN

Tennessee

37217

tel: 615-360-7420

426 reviews

5528 Charlotte Pike,

Nashville, TN

Tennessee

37209

tel: 615-352-9803

425 reviews

2014 N. Britain Rd,

Irving, TX

Texas

75061

tel: 972-579-1691

422 reviews

4010 N. Conway Ave. Suite A and B,

Palmhurst, TX

Texas

78573

tel: 956-253-1386

419 reviews

785 N. US Highway 67,

Florissant, MO

Missouri

63031

tel: 314-839-6538

415 reviews

128 E 4th Ave.,

Hutchinson, KS

Kansas

67501

tel: 620-615-7532

406 reviews

2631 Red Bluff Rd,

Pasadena, TX

Texas

77506

tel: 713-477-1212

405 reviews

105 East Liberty St. Ste A,

Marion, SC

South Carolina

29571

tel: 843-423-0367

405 reviews

4612 W Cedar Bayou Lynchburg Rd,

Baytown, TX

Texas

77521

tel: 832-926-7137

400 reviews

14039 Coit Road,

Dallas, TX

Texas

75240

tel: 972-773-8722

397 reviews

5174 Murfreesboro Rd,

La Vergne, TN

Tennessee

37086

tel: 615-471-9040

394 reviews

2041 NW Topeka Blvd.,

Topeka, KS

Kansas

66608

tel: 785-229-0959

392 reviews

36 E. Crosstimbers St.,

Houston, TX

Texas

77022

tel: 713-300-1953

390 reviews

1504 Guadalupe St,

Laredo, TX

Texas

78040

tel: 956-253-0035

390 reviews

854 N. Ellington Pkwy.,

Lewisburg, TN

Tennessee

37091

tel: 931-246-8019

389 reviews

2101 Lamar Ave.,

Paris, TX

Texas

75460

tel: 903-730-4971

385 reviews

1240 N. Longstreet St.,

Kingstree, SC

South Carolina

29556

tel: 843-353-6253

384 reviews

3120 White Horse Road,

Greenville, SC

South Carolina

29611

tel: 864-312-3325

382 reviews

213 Coit Rd,

Plano, TX

Texas

75075

tel: 972-295-7324

382 reviews

129 Chesterfield Highway,

Cheraw, SC

South Carolina

29520

tel: 843-537-2451

381 review

829 North Beltline Road,

Irving, TX

Texas

75061

tel: 469-262-3000

379 reviews

5521 Hwy 6 N.,

Houston, TX

Texas

77084

tel: 281-946-1009

379 reviews

9640 Natural Bridge Rd.,

Saint Louis, MO

Missouri

63134

tel: 314-429-1004

378 reviews

3908 North Main St,

Columbia, SC

South Carolina

29203

tel: 803-788-4836

374 reviews

1600 S. Cherry Lane,

White Settlement, TX

Texas

76108

tel: 817-317-8384

372 reviews

306 W. Commerce St.,

Brownwood, TX

Texas

76801

tel: 325-216-5123

371 review

712 Dickerson Pike Suite 201,

Nashville, TN

Tennessee

37207

tel: 615-242-9103

367 reviews

1B North Oaks Plaza,

Northwoods, MO

Missouri

63121

tel: 314-385-9087

366 reviews

1394 W O Ezell Blvd,

Spartanburg, SC

South Carolina

29301

tel: 864-504-3578

366 reviews

1341 N Main Street,

Crossville, TN

Tennessee

38555

tel: 931-488-0460

364 reviews

2200 Clay Street Suite A,

Vicksburg, MS

Mississippi

39183

tel: 601-282-9991

363 reviews

800 S. Jackson Rd.,

McAllen, TX

Texas

78503

tel: 956-253-1388

360 reviews

7354 Garners Ferry Rd.,

Columbia, SC

South Carolina

29209

tel: 803-783-8360

358 reviews

2303 MacArthur Dr.,

West Orange, TX

Texas

77630

tel: 409-777-2183

358 reviews

1325 W. Kearney Street,

Springfield, MO

Missouri

65803

tel: 417-865-3702

357 reviews

3801 North Street Suite 21,

Nacogdoches, TX

Texas

75965

tel: 936-215-6409

357 reviews

3201 Center St.,

Deer Park, TX

Texas

77536

tel: 281-946-1008

355 reviews

2211 E. Griffin Pkwy Suite 230,

Mission, TX

Texas

78572

tel: 956-253-0039

352 reviews

503 South Main Street,

O'Fallon, MO

Missouri

63366

tel: 636-542-9400

351 review

115 W. Church St.,

Batesburg, SC

South Carolina

29006

tel: 803-532-2385

348 reviews

2 Farrs Bridge Road,

Berea, SC

South Carolina

29617

tel: 864-553-7999

346 reviews

3310 Mansfield Hwy,

Forest Hill, TX

Texas

76119

tel: 817-317-8913

345 reviews

19021 Midway Rd Suite 400,

Dallas, TX

Texas

75287

tel: 972-862-2150

343 reviews

1400 S. Gordon St,

Alvin, TX

Texas

77511

tel: 281-810-4396

342 reviews

3915 7th St.,

Bay City, TX

Texas

77414

tel: 979-864-3581

341 review

920 East Main St. Suite A,

Laurens, SC

South Carolina

29360

tel: 864-220-5056

341 review

860 Secretary Dr.,

Arlington, TX

Texas

76015

tel: 682-560-4262

331 review

4411 N. 10th St.,

McAllen, TX

Texas

78504

tel: 956-253-0037

330 reviews

1006 Elm Street West,

Hampton, SC

South Carolina

29924

tel: 803-943-9990

329 reviews

424 Hwy 46 South,

Dickson, TN

Tennessee

37055

tel: 615-446-0916

327 reviews

6259 Ronald Reagan Drive,

Lake Saint Louis, MO

Missouri

63367

tel: 636-561-4333

324 reviews

709 S. Main St,

Anthony, TX

Texas

79821

permanently closed

318 reviews

3502 E Broadway St,

Pearland, TX

Texas

77581

tel: 281-969-1774

318 reviews

2720 N. Belt Line Rd.,

Irving, TX

Texas

75062

tel: 972-957-3840

315 reviews

4910 Dyer St.,

El Paso, TX

Texas

79930

tel: 915-566-2511

311 review

1836 J.A. Cochran Bypass Ste. A,

Chester, SC

South Carolina

29706

tel: 803-451-2194

308 reviews

4761 E. US Highway 83 Ste A,

Rio Grande City, TX

Texas

78582

tel: 956-253-0019

308 reviews

1921 W. 15th Street Suite 400,

Plano, TX

Texas

75075

tel: 972-295-7272

307 reviews

10520 Dunbarton Blvd.,

Barnwell, SC

South Carolina

29812

tel: 803-541-3602

307 reviews

5026 Ross Avenue Ste. 1 & 2,

Dallas, TX

Texas

75206

tel: 972-581-1536

306 reviews

1940 E. Main Street,

Spartanburg, SC

South Carolina

29307

tel: 864-582-1260

302 reviews

601 Cross Timbers Rd. Suite 114,

Flower Mound, TX

Texas

75028

tel: 972-538-0123

302 reviews

1001 E Highway 377,

Granbury, TX

Texas

76048

tel: 817-564-0011

296 reviews

1004 Montague Ave. Ste B,

Greenwood, SC

South Carolina

29649

tel: 864-942-0193

293 reviews

1400 Charleston Hwy.,

West Columbia, SC

South Carolina

29169

tel: 803-791-3880

278 reviews

3002 Nolensville Pike,

Nashville, TN

Tennessee

37211

tel: 615-832-4569

277 reviews

1050 Murfreesboro Pike,

Nashville, TN

Tennessee

37217

tel: 615-366-4069

277 reviews

2741 S. 14th St.,

Abilene, TX

Texas

79605

tel: 325-201-9222

270 reviews

8549 N. Beach St,

Fort Worth, TX

Texas

76244

tel: 817-268-9566

267 reviews

3600 South Congress Ave Suite 100,

Austin, TX

Texas

78704

permanently closed

254 reviews

2005 Business Highway 35 N.,

Rockport, TX

Texas

78382

tel: 361-200-7924

254 reviews

10415 Watson Road,

Sunset Hills, MO

Missouri

63127

tel: 314-686-6050

251 review

344 NE 72nd St.,

Gladstone, MO

Missouri

64118

tel: 816-436-1286

247 reviews

12865 New Halls Ferry Rd,

Florissant, MO

Missouri

63033

tel: 314-839-2885

240 reviews

3103 Wade Hampton Blvd.,

Taylors, SC

South Carolina

29687

tel: 864-244-2368

230 reviews

402 N. State St.,

Desloge, MO

Missouri

63601

tel: 573-431-2334

228 reviews

947 N. Pleasantburg Dr. Ste B,

Greenville, SC

South Carolina

29607

tel: 864-421-0970

227 reviews

15209 Manchester Road,

Ballwin, MO

Missouri

63011

tel: 636-527-8306

226 reviews

4807 Nolensville Rd.,

Nashville, TN

Tennessee

37211

tel: 615-732-0261

213 reviews

3626 FM 365,

Nederland, TX

Texas

77627

tel: 409-213-3272

210 reviews

426 W. 500 S.,

Bountiful, UT

Utah

84010

tel: 801-335-6997

208 reviews

328 Edgefield Rd.,

North Augusta, SC

South Carolina

29841

tel: 803-278-1105

201 review

600 N. Ridge Rd.Bldg 1,

Wichita, KS

Kansas

67212

tel: 316-215-8065

195 reviews

6214 N. Lamar Blvd.,

Austin, TX

Texas

78752

tel: 512-651-1250

193 reviews

1889 South Old Highway 94,

Saint Charles, MO

Missouri

63303

tel: 636-757-1244

193 reviews

1116 E Hwy 82,

Gainesville, TX

Texas

76240

tel: 940-641-3396

188 reviews

1607 SW State Route 7,

Blue Springs, MO

Missouri

64014

tel: 816-228-2884

184 reviews

308 W 6th St.,

Junction City, KS

Kansas

66441

tel: 785-229-0969

184 reviews

425 Johnnie Dodds Blvd.,

Mount Pleasant, SC

South Carolina

29464

tel: 843-856-1878

183 reviews

103 Highway 20 South,

Pelzer, SC

South Carolina

29669

tel: 864-947-1352

180 reviews

170 Gravois Bluffs Circle Ste. E,

Fenton, MO

Missouri

63026

tel: 636-326-7723

172 reviews

1330 Ribaut Rd. Suite A,

Port Royal, SC

South Carolina

29935

tel: 843-521-9991

171 review

6157 St. Andrews Road,

Columbia, SC

South Carolina

29212

tel: 803-731-8540

171 review

903 N. Hewitt Dr.,

Hewitt, TX

Texas

76643

tel: 254-233-9975

162 reviews

1309 W 6th Ave,

Emporia, KS

Kansas

66801

tel: 620-205-2161

157 reviews

2447 Boundary St Ste A,

Beaufort, SC

South Carolina

29906

tel: 843-525-9991

147 reviews

2151 W. Northwest Highway,

Dallas, TX

Texas

75220

permanently closed

145 reviews

2334 W Washington St.,

West Bend, WI

Wisconsin

53095

tel: 262-200-0100

126 reviews

505 W. Murdock Ave,

Oshkosh, WI

Wisconsin

54901

tel: 920-212-3450

122 reviews

2422 W Central Ave. Suite A,

El Dorado, KS

Kansas

67042

tel: 316-215-8137

1523 reviews

675 W Pioneer Parkway Suite 112,

Grand Prairie, TX

Texas

75051

tel: 214-516-6041

1340 reviews

6620 FM 78 Suite 102 & 103,

San Antonio, TX

Texas

78244

tel: 210-526-8040

1306 reviews

3401 Kirkwood Hwy,

Wilmington, DE

Delaware

19808

tel: 302-993-7945

1257 reviews

3672 Foot Hills Way,

Fort Mill, SC

South Carolina

29708

tel: 803-548-3970

1227 reviews

8505 Springdale Rd.,

Austin, TX

Texas

78754

tel: 512-605-6037

1201 review

2089 N. Highland Ave. Suite E,

Jackson, TN

Tennessee

38305

tel: 731-256-2034

1180 reviews

10010 Manchaca Road,

Austin, TX

Texas

78748

tel: 512-362-6234

1151 review

1687 Ft. Campbell Blvd.,

Clarksville, TN

Tennessee

37042

tel: 931-906-2933

1128 reviews

1014 W Loop 281,

Longview, TX

Texas

75604

tel: 903-295-8300

1103 reviews

7103 Blanco Road,

San Antonio, TX

Texas

78216

tel: 210-247-4146

1078 reviews

631 S.W.W. White Rd.,

San Antonio, TX

Texas

78220

tel: 210-526-8046

1062 reviews

5839 Weber Rd,

Corpus Christi, TX

Texas

78413

tel: 361-225-2411

1055 reviews

12899 Westheimer Rd.,

Houston, TX

Texas

77077

tel: 832-775-0146

1001 review

127 S Dupont Hwy,

Dover, DE

Delaware

19901

tel: 302-747-1050

977 reviews

625 W. Business 83,

Weslaco, TX

Texas

78596

tel: 956-447-3549

973 reviews

5326 Airline Drive,

Houston, TX

Texas

77022

tel: 713-425-0407

966 reviews

800 South Jefferson,

Cookeville, TN

Tennessee

38501

tel: 931-520-0661

957 reviews

7250 N. 76th Street,

Milwaukee, WI

Wisconsin

53223

tel: 414-760-0910

927 reviews

8929 N. Lamar Blvd.,

Austin, TX

Texas

78753

tel: 512-605-6091

910 reviews

720 S. Mason Rd.,

Katy, TX

Texas

77450

tel: 281-820-7940

900 reviews

6793 Calhoun Memorial Pkwy,

Easley, SC

South Carolina

29640

tel: 864-855-9882

898 reviews

1535 E. Hwy 190,

Copperas Cove, TX

Texas

76522

tel: 254-518-1452

866 reviews

3037 N. Thomas St.,

Memphis, TN

Tennessee

38127

tel: 901-353-0629

854 reviews

7601 North Mesa,

El Paso, TX

Texas

79912

tel: 915-255-4867

841 review

3130 Austin Peay Hwy,

Memphis, TN

Tennessee

38128

tel: 901-590-1210

809 reviews

3514 E Interstate 40,

Amarillo, TX

Texas

79103

tel: 806-576-3760

804 reviews

828 N. Zaragoza Rd.,

El Paso, TX

Texas

79907

tel: 915-245-3624

786 reviews

116 South Illinois Ave,

Oak Ridge, TN

Tennessee

37830

tel: 865-483-2048

775 reviews

319 N Cleveland Street,

Memphis, TN

Tennessee

38104

tel: 901-969-0420

760 reviews

606 S Walnut Ave Suite 500,

Braunfels, TX

Texas

78130

tel: 830-620-5919

756 reviews

1112 East Stone Drive,

Kingsport, TN

Tennessee

37660

tel: 423-246-3920

755 reviews

3450 Mill Branch Rd.,

Memphis, TN

Tennessee

38116

tel: 901-346-3332

755 reviews

1112 N. Collins St,

Arlington, TX

Texas

76011

tel: 817-460-1433

738 reviews

114 St. James Ave Ste A,

Goose Creek, SC

South Carolina

29445

tel: 843-553-8022

714 reviews

616 W. Corsicana St.,

Athens, TX

Texas

75751

tel: 903-677-2230

710 reviews

2520 N 18th Street,

Waco, TX

Texas

76708

tel: 254-759-8814

706 reviews

1622 Bandera Rd,

San Antonio, TX

Texas

78228

tel: 210-526-8030

685 reviews

5500 S. Cooper St,

Arlington, TX

Texas

76017

tel: 817-472-8940

682 reviews

204 North Kings Highway Street,

Cape Girardeau, MO

Missouri

63701

tel: 573-335-8889

655 reviews

3617 Main Street,

Kansas City, MO

Missouri

64111

tel: 816-756-5100

655 reviews

1460 South Madison Street,

Webb City, MO

Missouri

64870

tel: 417-673-2203

652 reviews

220 E. Seminary Dr.#300,

Fort Worth, TX

Texas

76115

tel: 817-923-1128

652 reviews

3411 Sycamore School Rd.,

Fort Worth, TX

Texas

76123

tel: 817-370-1470

649 reviews

14010 Nacogdoches Rd,

San Antonio, TX

Texas

78247

tel: 210-526-8164

643 reviews

160 Magee Street,

Troy, MO

Missouri

63379

tel: 636-542-9402

638 reviews

5343 Knight Arnold Road,

Memphis, TN

Tennessee

38115

tel: 901-590-1162

632 reviews

531 Madison St.,

Shelbyville, TN

Tennessee

37160

tel: 931-773-0021

630 reviews

7901 Cameron Rd. Suite 5A,

Austin, TX

Texas

78754

tel: 512-652-3022

629 reviews

270 SW Wilshire Blvd,

Burleson, TX

Texas

76028

tel: 817-426-2351

627 reviews

3300 Boca Chica Blvd,

Brownsville, TX

Texas

78521

tel: 956-544-0735

626 reviews

7343 Blvd. 26 N.,

North Richland Hills, TX

Texas

76180

tel: 817-918-3440

617 reviews

1109 W. Adams Ave,

Temple, TX

Texas

76504

tel: 254-774-1877

612 reviews

6902 Spencer Hwy,

Pasadena, TX

Texas

77505

tel: 281-478-4552

612 reviews

1689 Highway 17,

Little River, SC

South Carolina

29566

tel: 843-249-1836

610 reviews

1422 1st Steet,

Kennett, MO

Missouri

63857

tel: 573-888-9131

606 reviews

6620 Camp Bowie Blvd.,

Fort Worth, TX

Texas

76116

tel: 817-317-8800

598 reviews

249 S. Hall Rd.,

Alcoa, TN

Tennessee

37701

tel: 865-982-6043

592 reviews

1021 Broad St. Ext. Ste B,

Sumter, SC

South Carolina

29150

tel: 803-774-6000

591 review

8041 Kingston Pike,

Knoxville, TN

Tennessee

37919

tel: 865-212-0045

578 reviews

3100 W 3500 S,

West Valley City, UT

Utah

84119

tel: 801-955-1779

576 reviews

901 Spur 228 Building 1,

Amarillo, TX

Texas

79111

tel: 806-335-9500

565 reviews

6000 Lake Worth Blvd.,

Fort Worth, TX

Texas

76135

tel: 817-840-3685

565 reviews

1247 N. Velasco St.,

Angleton, TX

Texas

77515

tel: 979-864-3580

562 reviews

5104 Montana Ave,

El Paso, TX

Texas

79903

tel: 915-881-8920

551 review

2715 Thornton Ln,

Temple, TX

Texas

76502

tel: 254-774-6944

546 reviews

4720 Rossville Blvd.,

Rossville, TN

Tennessee

37407

tel: 423-867-8099

545 reviews

1990 Old Fort Parkway,

Murfreesboro, TN

Tennessee

37129

tel: 615-849-8180

543 reviews

3624 North Beltline Road,

Sunnyvale, TX

Texas

75182

tel: 972-656-5839

542 reviews

610 E. Jefferson Blvd Ste. 130 & 140,

Dallas, TX

Texas

75203

tel: 972-728-0494

542 reviews

209 NE 28th St,

Fort Worth, TX

Texas

76164

tel: 817-317-8911

539 reviews

1315-B Decatur Pike,

Athens, TN

Tennessee

37303

tel: 423-746-0123

534 reviews

3917 Chapman Hwy,

Knoxville, TN

Tennessee

37920

tel: 865-573-2489

526 reviews

2515 S. Westmoreland Rd,

Dallas, TX

Texas

75211

tel: 972-773-8219

524 reviews

3038 Broad River Rd Ste A,

Columbia, SC

South Carolina

29210

tel: 803-750-0005

523 reviews

3207 Spencer Hwy,

Pasadena, TX

Texas

77504

tel: 713-946-2824

523 reviews

5100 E. Lancaster Ave.,

Fort Worth, TX

Texas

76112

tel: 817-446-7530

521 review

1807 W Palmetto St,

Florence, SC

South Carolina

29501

tel: 843-667-8889

516 reviews

1601 S. Gregg St,

Big Spring, TX

Texas

79720

tel: 432-264-7240

515 reviews

100 S. New Rd.,

Waco, TX

Texas

76710

tel: 254-399-6347

513 reviews

600 S. Main St.,

Darlington, SC

South Carolina

29532

tel: 843-395-0264

511 review

1233 S. State Hwy 121,

Lewisville, TX

Texas

75067

tel: 214-222-9022

509 reviews

1721 W. 7th St. Suite A,

Joplin, MO

Missouri

64801

tel: 417-385-4051

505 reviews

804 Hwy 321 N Suite 100,

Lenoir City, TN

Tennessee

37771

tel: 865-986-9181

505 reviews

1490 W. Henderson St,

Cleburne, TX

Texas

76033

tel: 817-556-0490

498 reviews

2070 Harrison Blvd,

Ogden, UT

Utah

84401

tel: 801-394-3103

497 reviews

1315 S. Buckner Blvd,

Dallas, TX

Texas

75217

tel: 972-728-9351

496 reviews

1328 E. Belt Line Rd.,

Richardson, TX

Texas

75081

tel: 972-850-5845

494 reviews

1793 N. Zaragoza Rd.,

El Paso, TX

Texas

79936

tel: 915-245-3625

487 reviews

1106 W. Main St.,

Lebanon, TN

Tennessee

37087

tel: 615-444-3720

486 reviews

1202 Business Loop 70 E,

Columbia, MO

Missouri

65201

tel: 573-443-1845

486 reviews

1255 East Andrew Johnson Hwy,

Greeneville, TN

Tennessee

37745

tel: 423-638-1194

484 reviews

4700 Hwy 121,

Plano, TX

Texas

75024

tel: 469-888-5990

484 reviews

1202 S. Rangeline Rd. Suites 3 & 4,

Joplin, MO

Missouri

64801

tel: 417-624-5561

480 reviews

2318 S. Campbell Ave.,

Springfield, MO

Missouri

65807

tel: 417-893-2030

473 reviews

1065 Gilmer St,

Sulphur Springs, TX

Texas

75482

tel: 903-885-5028

469 reviews

1701 W. University Dr.,

Denton, TX

Texas

76201

tel: 940-735-3648

468 reviews

3400 Kemp Blvd,

Wichita Falls, TX

Texas

76308

tel: 940-692-0370

467 reviews

2474 Chambers Rd.,

Moline Acres, MO

Missouri

63136

tel: 314-868-5380

466 reviews

4105 State Hwy. 121 Ste. 612,

Bedford, TX

Texas

76021

tel: 817-554-5085

465 reviews

1416 S Irby St Ste A,

Florence, SC

South Carolina

29505

tel: 843-292-8364

461 review

5225 Garth Rd.,

Baytown, TX

Texas

77521

tel: 281-421-4186

460 reviews

4425 Highway 58,

Chattanooga, TN

Tennessee

37416

tel: 423-553-1160

455 reviews

3909 N IH35,

Austin, TX

Texas

78722

tel: 512-652-0442

454 reviews

5973 Rivers Ave,

North Charleston, SC

South Carolina

29406

tel: 843-529-3643

452 reviews

1020 By Pass 123,

Seneca, SC

South Carolina

29678

tel: 864-973-6217

447 reviews

2168 Wilma Rudolph Blvd.,

Clarksville, TN

Tennessee

37040

tel: 931-647-7104

441 review

8640 Airport Road,

Berkeley, MO

Missouri

63134

tel: 314-521-3608

440 reviews

2110 N. Galloway Ave Suite 111,

Mesquite, TX

Texas

75150

tel: 214-302-2360

430 reviews

1627 Hwy 501 Ste A,

Myrtle Beach, SC

South Carolina

29577

tel: 843-444-4641

425 reviews

16820 East Hub Drive S,

Independence, MO

Missouri

64055

tel: 816-595-2900

423 reviews

5381 Dorchester Road,

Charleston, SC

South Carolina

29418

tel: 843-767-6889

421 review

4317 Ringgold Rd.,

Chattanooga, TN

Tennessee

37412

tel: 423-624-0004

420 reviews

269 S. Lowry Street,

Smyrna, TN

Tennessee

37167

tel: 615-625-1012

418 reviews

3227 Kings Hwy,

Saint Louis, MO

Missouri

63139

tel: 314-881-6164

407 reviews

7405 W. Florissant Avenue,

Saint Louis, MO

Missouri

63136

tel: 314-446-6006

407 reviews

1703 W Andrew Johnson Hwy,

Morristown, TN

Tennessee

37814

tel: 423-317-9566

406 reviews

10704 E. US highway 24,

Sugar Creek, MO

Missouri

64054

tel: 816-285-8595

406 reviews

100 W Shockley Ferry Rd.,

Anderson, SC

South Carolina

29624

tel: 864-222-1379

406 reviews

900-B South Broad Street,

Clinton, SC

South Carolina

29325

tel: 864-833-6327

404 reviews

1414 W. Panola St.,

Carthage, TX

Texas

75633

tel: 903-693-3321

402 reviews

2617 North Roan St.,

Johnson City, TN

Tennessee

37601

tel: 423-929-2345

402 reviews

2015 W. Berry Street,

Fort Worth, TX

Texas

76110

tel: 817-317-8332

399 reviews

10568 Page Avenue,

Saint Louis, MO

Missouri

63132

tel: 314-890-2220

395 reviews

6215 Lee Hwy Ste. A,

Chattanooga, TN

Tennessee

37421

tel: 423-553-0055

394 reviews

11449 St. Charles Rock Road,

Bridgeton, MO

Missouri

63044

tel: 314-392-5485

394 reviews

3100 South 1st St.,

Milan, TN

Tennessee

38358

tel: 731-686-9713

390 reviews

1546 W. Floyd Baker Blvd,

Gaffney, SC

South Carolina

29341

tel: 864-902-9520

390 reviews

7650 S. I-35 E,

Corinth, TX

Texas

76210

tel: 972-538-0251

389 reviews

3731 Clarksville Pike,

Nashville, TN

Tennessee

37218

tel: 615-733-1460

381 review

4311 Little RoadSuite 101,

Arlington, TX

Texas

76016

tel: 817-516-3529

374 reviews

413 E. Round Grove Rd. Ste. 100,

Lewisville, TX

Texas

75067

tel: 972-538-0244

370 reviews

483 W. Boyce St.,

Manning, SC

South Carolina

29102

tel: 803-696-3020

369 reviews

11915 Blue Ridge Blvd.,

Grandview, MO

Missouri

64030

tel: 816-966-9921

369 reviews

6212 Dr. Martin Luther King Suite D,

Wellston, MO

Missouri

63133

tel: 314-389-9724

367 reviews

2202 Lakeview Pkwy Suite 101 & 102,

Rowlett, TX

Texas

75088

tel: 972-543-6498

366 reviews

6630 S. State Street,

Murray, UT

Utah

84107

tel: 385-282-4706

364 reviews

909 North Lake Drive,

Lexington, SC

South Carolina

29072

tel: 803-520-9402

364 reviews

5221 Highway 153,

Hixson, TN

Tennessee

37343

tel: 423-875-8030

363 reviews

1107 North Main Street,

Summerville, SC

South Carolina

29483

tel: 843-875-6636

356 reviews

1827 N. Glenstone Avenue,

Springfield, MO

Missouri

65803

tel: 417-616-5060

353 reviews

1745 Interstate 35 Frontage Road,

Carrollton, TX

Texas

75006

tel: 972-810-4520

352 reviews

7741 Troost Avenue,

Kansas City, MO

Missouri

64131

tel: 816-333-5781

350 reviews

429 E. Martintown Rd.,

North Augusta, SC

South Carolina

29841

tel: 803-441-8555

349 reviews

708 East Liberty Street,

York, SC

South Carolina

29745

tel: 803-628-2897

344 reviews

3440 Lebanon Pike,

Hermitage, TN

Tennessee

37076

tel: 615-885-2872

338 reviews

1117 Murfreesboro Rd.,

Franklin, TN

Tennessee

37064

tel: 615-538-6014

335 reviews

722 S Broadway Blvd.,

Salina, KS

Kansas

67401

tel: 785-376-0595

333 reviews

9004 E. State Route 350,

Raytown, MO

Missouri

64133

tel: 816-313-6205

332 reviews

2939 Dickerson Pike,

Nashville, TN

Tennessee

37207

tel: 615-228-2218

331 review

1700 SW Wanamaker Rd.,

Topeka, KS

Kansas

66604

tel: 785-229-0965

331 review

2600 Augusta Rd.,

West Columbia, SC

South Carolina

29169

tel: 803-791-5417

330 reviews

9814 W. Florissant Avenue,

Dellwood, MO

Missouri

63136

tel: 314-388-4850

327 reviews

820 W. College St.,

Pulaski, TN

Tennessee

38478

tel: 931-363-2292

326 reviews

6533 Maynardville Pike,

Knoxville, TN

Tennessee

37918

tel: 865-687-6933

325 reviews

911 North Jackson St.,

Tullahoma, TN

Tennessee

37388

tel: 931-455-3836

322 reviews

2500 East Plano Parkway,

Plano, TX

Texas

75074

tel: 972-295-7363

320 reviews

3055 Rhea County Hwy.,

Dayton, TN

Tennessee

37321

tel: 423-775-1504

320 reviews

2522 East Magnolia Ave,

Knoxville, TN

Tennessee

37914

tel: 865-673-6466

319 reviews

4023 Jeffco Blvd. Ste A,

Arnold, MO

Missouri

63010

tel: 636-467-5328

319 reviews

4811 US Highway 17 Bypass South Suite 1,

Myrtle Beach, SC

South Carolina

29577

tel: 843-735-5297

317 reviews

201 Mauldin Road Suite A,

Greenville, SC

South Carolina

29605

tel: 864-277-2032

317 reviews

713 S 5th St,

Hartsville, SC

South Carolina

29550

tel: 843-857-9770

316 reviews

2604 Lebanon Pike,

Nashville, TN

Tennessee

37214

tel: 615-885-1062

315 reviews

11313 East US Hwy 40 STE B,

Independence, MO

Missouri

64055

tel: 816-353-1754

312 reviews

2749 N. Highway 67,

Florissant, MO

Missouri

63033

tel: 314-831-8497

310 reviews

3600 N. Lindbergh Blvd,

Bridgeton, MO

Missouri

63044

tel: 314-392-5480

305 reviews

1556 N. State Street,

Provo, UT

Utah

84604

tel: 801-373-0445

303 reviews

301 Hoven Drive,

Pacific, MO

Missouri

63069

tel: 636-257-5680

302 reviews

104 Keith Street SW,

Cleveland, TN

Tennessee

37311

tel: 423-473-8904

301 review

6324 Rufe Snow Dr.,

North Richland Hills, TX

Texas

76148

tel: 682-233-6007

300 reviews

2849 W. State St.,

Bristol, TN

Tennessee

37620

tel: 423-990-2001

300 reviews

8742 Camp Bowie West,

Fort Worth, TX

Texas

76116

permanently closed

299 reviews

514 A West Broadway,

Newport, TN

Tennessee

37821

tel: 423-625-3325

296 reviews

615 S. James Campbell Blvd.,

Columbia, TN

Tennessee

38401

tel: 931-488-0458

296 reviews

305 S. Main Street,

Goodlettsville, TN

Tennessee

37072

tel: 615-855-0114

295 reviews

115 N. Bishop Ave,

Rolla, MO

Missouri

65401

tel: 573-341-0255

291 review

1140 W. Riverdale Rd Suite F,

Riverdale, UT

Utah

84405

tel: 801-393-4462

291 review

1931 Texoma Pkwy,

Sherman, TX

Texas

75090

tel: 903-328-6867

290 reviews

203 15-401 Bypass E,

Bennettsville, SC

South Carolina

29512

tel: 843-454-2466

286 reviews

141 West Elk Ave,

Elizabethton, TN

Tennessee

37643

tel: 423-543-2779

285 reviews

3910 75th Street#102,

Kenosha, WI

Wisconsin

53142

tel: 262-200-0551

285 reviews

1601 Laurens Road Ste A,

Greenville, SC

South Carolina

29607

tel: 864-242-9435

285 reviews

1779 South Lake Dr,

Lexington, SC

South Carolina

29073

tel: 803-520-9430

284 reviews

302 S. Truman Blvd.,

Crystal City, MO

Missouri

63019

tel: 636-933-2590

283 reviews

1015 E. Pioneer Pkwy,

Arlington, TX

Texas

76010

tel: 817-459-8001

278 reviews

4510 Gravois Village,

High Ridge, MO

Missouri

63049

tel: 636-376-5246

276 reviews

3316 North Main St.,

Anderson, SC

South Carolina

29621

tel: 864-375-9726

271 review

1108 E. 3300 S.,

Salt Lake City, UT

Utah

84106

tel: 801-478-9982

271 review

7742 Watson Road,

Shrewsbury, MO

Missouri

63119

tel: 314-962-0655

262 reviews

241 Northgate Dr Suite 1,

McMinnville, TN

Tennessee

37110

tel: 931-473-3455

258 reviews

760 NE State Route 291,

Lee's Summit, MO

Missouri

64086

tel: 816-875-2105

258 reviews

1860 Woodruff Rd. Unit A,

Greenville, SC

South Carolina

29607

tel: 864-329-8613

257 reviews

2608 Decherd Blvd,

Winchester, TN

Tennessee

37398

tel: 931-962-4968

255 reviews

1266 Volunteer Parkway,

Bristol, TN

Tennessee

37620

tel: 423-652-2506

252 reviews

6521 E. Northwest Hwy,

Dallas, TX

Texas

75231

tel: 972-773-8728

251 review

566 S. Main St Suite B,

Cedar City, UT

Utah

84720

tel: 435-868-4350

249 reviews

9546 Homestead Dr.,

Houston, TX

Texas

77016

tel: 713-496-9340

247 reviews

4717 E. 13th St.N.,

Wichita, KS

Kansas

67208

tel: 316-215-8067

245 reviews

901 W. Parker Road,

Plano, TX

Texas

75023

tel: 972-535-1543

235 reviews

923 West 40 Highway,

Blue Springs, MO

Missouri

64015

tel: 816-874-8280

232 reviews

915 N Main St Suite A,

Tooele, UT

Utah

84074

tel: 435-843-2428

231 review

1849 W 12600 S,

Riverton, UT

Utah

84065

tel: 801-256-6666

229 reviews

2923 W Broadway Blvd Suite 2,

Sedalia, MO

Missouri

65301

tel: 660-827-2830

224 reviews

300 E US Highway 69,

Kansas City, MO

Missouri

64119

tel: 816-595-0930

223 reviews

501 N. Interstate 35 Frontage Rd.,

Denton, TX

Texas

76205

tel: 940-566-4777

222 reviews

1320 Richland Ave West,

Aiken, SC

South Carolina

29801

tel: 803-502-2435

217 reviews

1738 Savannah Hwy,

Charleston, SC

South Carolina

29407

tel: 843-763-0044

208 reviews

4424 Lemmon Ave.,

Dallas, TX

Texas

75219

tel: 972-232-4430

207 reviews

2203 Hwy 45 N,

Columbus, MS

Mississippi

39701

tel: 662-245-5240

207 reviews

109 Martha Street,

Euless, TX

Texas

76040

tel: 817-786-3305

196 reviews

914 Jeffco Blvd.,

Arnold, MO

Missouri

63010

tel: 636-282-7347

189 reviews

303 North Hwy 52 Ste A,

Moncks Corner, SC

South Carolina

29461

tel: 843-852-9649

185 reviews

5330 Eastex Fwy,

Beaumont, TX

Texas

77708

tel: 409-204-4885

182 reviews

100 Rocky Bottom Drive,

Unicoi, TN

Tennessee

37692

tel: 423-220-5900

166 reviews

935 W North Temple St,

Salt Lake City, UT

Utah

84116

tel: 801-355-0288

164 reviews

342 S 291 Hwy Suite A,

Liberty, MO

Missouri

64068

tel: 816-883-2654

163 reviews

761 Folly Road,

James Island, SC

South Carolina

29412

tel: 843-795-2412

153 reviews

11431 E. Northwest Hwy,

Dallas, TX

Texas

75218

permanently closed

151 review

1730 W 23rd St.,

Lawrence, KS

Kansas

66046

tel: 785-229-0972

147 reviews

9721 Manchester Rd,

Rock Hill, MO

Missouri

63119

permanently closed

145 reviews

3235 Calumet Ave.,

Manitowoc, WI

Wisconsin

54220

tel: 920-212-3452

145 reviews

601 S. Belt Highway,

Saint Joseph, MO

Missouri

64507

tel: 816-232-9444

134 reviews

1303 W Northwest Hwy Ste B.,

Grapevine, TX

Texas

76051

tel: 817-554-5086

107 reviews

2220 Grand Ave.,

Wausau, WI

Wisconsin

54403

tel: 715-230-2040

101 review

1014 N.E. Main St. Ste. A & B,

Simpsonville, SC

South Carolina

29681

tel: 864-228-2600

46 reviews

2523 S Memorial Dr.,

Appleton, WI

Wisconsin

54915

tel: 920-212-3469

327 reviews

1918 South Roan St.,

Johnson City, TN

Tennessee

37601

tel: 423-928-3456

284 reviews

809 E North Ave,

Belton, MO

Missouri

64012

tel: 816-265-8171

239 reviews

445 S. State Street,

Clearfield, UT

Utah

84015

tel: 801-683-2250

219 reviews

1438 E Main St Suite 1,

Lehi, UT

Utah

84043

tel: 801-768-0525

217 reviews

215 W. Karsch,

Farmington, MO

Missouri

63640

tel: 573-701-0629

166 reviews

2723 Calumet Drive,

Sheboygan, WI

Wisconsin

53083

tel: 920-212-3434

149 reviews

1921 Jesse James Road,

Excelsior Springs, MO

Missouri

64024

tel: 816-637-2691

112 reviews

2485 W Wisconsin Ave,

Appleton, WI

Wisconsin

54914

tel: 920-212-3455
TitleMax has 53 CFPB Complaints
Complaints over Years
Top 5 TitleMax Complaints Issues
Charged fees or interest I didn't expect: 16
Communication tactics: 9
Improper contact or sharing of info: 5
Attempts to collect debt not owed: 3
Taking/threatening an illegal action: 3