Montgomery, AL Payday

Loans

Lenders
13 local stores

from

6 companies

located in

Montgomery, AL
All Montgomery, AL Lenders Offices
by Rating
Office Address

5.00

412 reviews

3893 Eastern Blvd., Ste. 200,

Montgomery, AL 36116

show on map

tel: 334-272-4606

Hours:

Monday:

8:00 AM – 5:30 PM

Tuesday:

10:00 AM – 6:00 PM

Wednesday:

10:00 AM – 6:00 PM

Thursday:

10:00 AM – 6:00 PM

Friday:

9:00 AM – 6:00 PM

5.00

145 reviews

permanently closed

4.90

210 reviews

tel: 334-832-9360

Hours:

Monday:

8:00 AM – 5:30 PM

Tuesday:

10:00 AM – 6:00 PM

Wednesday:

10:00 AM – 6:00 PM

Thursday:

10:00 AM – 6:00 PM

Friday:

9:00 AM – 6:00 PM

4.90

121 review

2851 E South Blvd. Ste C,

Montgomery, AL 36116

show on map

tel: 334-284-3720

Hours:

Monday:

10:00 AM – 6:00 PM

Tuesday:

10:00 AM – 6:00 PM

Wednesday:

10:00 AM – 6:00 PM

Thursday:

10:00 AM – 6:00 PM

Friday:

10:00 AM – 6:00 PM

Saturday:

10:00 AM – 2:00 PM

4.80

193 reviews

permanently closed

4.80

67 reviews

tel: 334-262-1092

Hours:

Monday:

8:00 AM – 8:00 PM

Tuesday:

8:00 AM – 8:00 PM

Wednesday:

8:00 AM – 8:00 PM

Thursday:

8:00 AM – 8:00 PM

Friday:

8:00 AM – 8:00 PM

Saturday:

8:00 AM – 8:00 PM

4.80

24 reviews

permanently closed

4.30

78 reviews

tel: 334-523-7020

Hours:

Monday:

9:00 AM – 7:00 PM

Tuesday:

9:00 AM – 7:00 PM

Wednesday:

9:00 AM – 7:00 PM

Thursday:

9:00 AM – 7:00 PM

Friday:

9:00 AM – 7:00 PM

Saturday:

9:00 AM – 6:00 PM

4.30

41 review

tel: 334-288-8865

Hours:

Monday:

9:00 AM – 6:00 PM

Tuesday:

9:00 AM – 6:00 PM

Wednesday:

9:00 AM – 6:00 PM

Thursday:

9:00 AM – 6:00 PM

Friday:

9:00 AM – 6:00 PM

Saturday:

9:00 AM – 6:00 PM

4.30

18 reviews

20 W. Fairview Avenue,

Montgomery, AL 36105

show on map

tel: 334-558-9000

Hours:

Monday:

9:00 AM – 6:00 PM

Tuesday:

9:00 AM – 6:00 PM

Wednesday:

9:00 AM – 6:00 PM

Thursday:

9:00 AM – 6:00 PM

Friday:

9:00 AM – 6:00 PM

Saturday:

9:00 AM – 6:00 PM

4.30

6 reviews

permanently closed

4.10

66 reviews

tel: 334-293-9999

Hours:

Monday:

8:00 AM – 8:00 PM

Tuesday:

8:00 AM – 8:00 PM

Wednesday:

8:00 AM – 8:00 PM

Thursday:

8:00 AM – 8:00 PM

Friday:

8:00 AM – 8:00 PM

Saturday:

8:00 AM – 8:00 PM

3.90

20 reviews

tel: 334-273-0354

Hours:

Monday:

9:00 AM – 6:00 PM

Tuesday:

9:00 AM – 6:00 PM

Wednesday:

9:00 AM – 6:00 PM

Thursday:

9:00 AM – 6:00 PM

Friday:

9:00 AM – 6:00 PM

Saturday:

9:00 AM – 6:00 PM
Near By Cities

by Office Count
12 CFPB Complaints in Montgomery
There were 12 CFPB complaints in Montgomery since Mar 2014.
Complaints over Years
Top 5 Companies
Speedy Cash: 6
Ace Cash Express: 3
Check 'n Go: 1
Easy Money: 1
Community Choice Financial: 1
Top 3 Complaints Issues
Attempts to collect debt not owed: 3
Taking/threatening an illegal action: 1
Communication tactics: 1

about Easy Money's office
3101 Atlanta Hwy., Montgomery, AL 36109

about Advance America's office
2553 Madison Avenue, Montgomery, AL 36107

about Advance America's office
2553 Madison Avenue, Montgomery, AL 36107
Payday Loans in Montgomery
Montgomery has the special local restrictions for deffered transaction lenders.
Since 2013, The Montgomery City Council has taken a series of actions to restrict business in the city. In September 2013, a 3-month moratorium was imposed on new payday loan store openings and in December 2013 the moratorium was extended for another 6 months. After that the City passed the ordinance:
Ord. No. 32-2014, 5/20/2014 (distance requirements)
2,500 feet between payday loan storefronts;
250 feet of residences and public places.
Montgomery Residents Debt-to-Income Ratios
Montgomery residents have 617 median credit score and the average number of late payments is about 7.08. Below represented DTI (Debt-to-Income) ratios shows how Montgomery residents debts stacks up against their income. As of 2020.
Credit Card DTI
5.93%
Mortgage DTI
262.39%
Car Loan DTI
38.22%
Student Loan DTI
73.19%
Montgomery Residents Financial Statistics
Below represented statistics is for Montgomery, Montgomery County, Alabama. As of 2019.
Median age of Montgomery's residents, years
35
Labour force participation rate, %
61.1%
Unemployment rate, %
6.8%
% of residents with no health insurance
10.5%
Median individual income, USD
$25,725
Median household income, USD
$48,011
% of households with income under $35,000
38.1%
% of households with income $35,000 - $75,000
31.6%
% of households with income $75,000 - $100,000
11.3%
% of households with income over $100,000
19.0%
% of households that own their residence
55.1%
Median home value owned by residents, USD
$118,995
Median rent cost, USD
$881
Some official sources of data we used to build this page: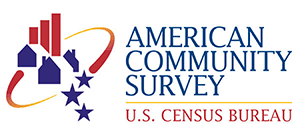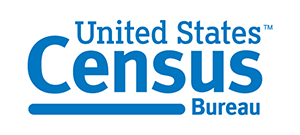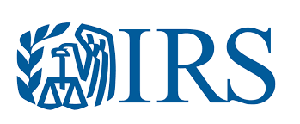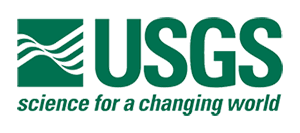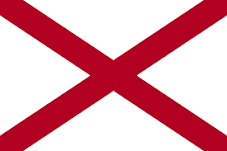 Payday Loans are legal* in Alabama.
13
Local Stores
6
Companies
1401
Review
YES
Online Loans