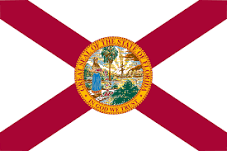 Payday Loans are legal* in Florida.
11
Local Stores
4
Companies
503
Reviews
YES
Online Loans
Payday Loans Online
is a hassle-free process with no paperwork.
Tampa, FL Payday

Loan

Lenders
11 local store

from

4 companies

located in

Tampa, FL
All Tampa, FL Lenders Offices
by Rating
Office Address

5.00

1 review

2289 E Bearss Avenue,

Tampa, FL 33613

4.90

167 reviews

tel: 813-914-8800

4.70

23 reviews

permanently closed

4.50

39 reviews

tel: 813-249-7777

4.50

31 review

tel: 813-877-7411

4.40

82 reviews

tel: 813-621-7221

4.40

66 reviews

tel: 813-930-2435

4.40

35 reviews

tel: 813-222-0063

4.10

43 reviews

tel: 813-977-1022

4.00

5 reviews

4123 W. Hillsborough Ave., Ste. C,

Tampa, FL 33614

show on map

permanently closed

3.70

11 review

2602 E. Fletcher Ave., Unit 109,

Tampa, FL 33612

show on map

tel: 813-631-8289
Near By Cities

by Office Count

about Ace Cash Express's office
4001 E Hillsborough Ave, Tampa, FL 33610

Jonathan Moscato (Lil Will)
@google
about Ace Cash Express's office
2532 E Bearss Ave, Tampa, FL 33613

about Check 'n Go's office
10600 N 56th St., Tampa, FL 33617
A bad credit score is a real problem for people who face urgent financial challenge. When I was younger I lost my job so I had problems with repayment my previous loan. Now it's completely impossible for me to ask for a new loan because of credit check. Sometimes you can spend a lot of time on collecting documents and standing in long queues and as a result you are denied in the end because lenders find out your bad credit score. One day I was happy to learn that there are loans for the people who have bad credit scores like me. Payday loans are accessible for all people. Of course the sum of the loan is limited and you must repay it on your paycheck day but sometimes we just need a certain amount of cash for buying a new technical device or simply make both ends meet till getting our salary. I've taken payday loans two times already. The first one is for buying a new LCD television, the second time is for travelling with my girlfriend to Greece. Both these times the whole process was very agreeable. Now I know even with a bad credit score you can ask for a loan. ...


about Fast Payday Loans's office
2289 E Bearss Avenue, Tampa, FL 33613