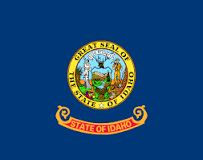 Payday Loans are legal* in Idaho.
2
Local Stores
2
Companies
2
Reviews
YES
Online Loans
Payday Loans Online
is a hassle-free process with no paperwork.
Fruitland, ID Payday

Loan

Lenders
2 local stores

from

2 companies

located in

Fruitland, ID
All Fruitland, ID Lenders Offices
by Rating
Office Address

5.00

1 review

1610 North Whitley Drive,

Fruitland, ID 83619

4.00

1 review

1611 North Whitley Drive,

Fruitland, ID 83619

tel: 208-452-5330
Best place to get cash in no time. I am sure, hard to find any better - fast and no problem with bad credit. No such thing as song and dance and where the hell is my good credit history?! nowhere to be seen... I mean, if you can't get a regualr loan and are sick and tiered of being sent away - this is a place to come. ...


about EZMONEY Payday Loans's office
1610 North Whitley Drive, Fruitland, ID 83619
First of all keep in mind that you need to pay not only for your debt but for the interest also. It can reach prettey high ceiling! Are you sure that you have enough money to cover all your subsequent expenditure? So try to find other ways, and leave payday loan only for unexpected occasions. In this case you will avoid extra spending and it will be easier to return to your routine. ...


about Money Tree's office
1611 North Whitley Drive, Fruitland, ID 83619