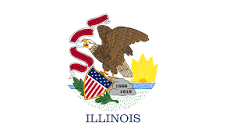 Payday Loans are legal* in Illinois.
3
Local Stores
3
Companies
219
Reviews
YES
Online Loans
Payday Loans Online
is a hassle-free process with no paperwork.
Dolton, IL Payday

Loan

Lenders
3 local stores

from

3 companies

located in

Dolton, IL
All Dolton, IL Lenders Offices
by Rating
Office Address

4.80

187 reviews

tel: 708-841-5168

4.70

31 review

tel: 708-841-5505

4.00

1 review

Fast Payday Loan In Dolton

226 West Sibley Boulevard Virtual Ste. # 60419,

Dolton, IL 60419

tel: 866-680-1835
Near By Cities

by Office Count

about Speedy Cash's office
848 E Sibley Blvd, Dolton, IL 60419

about Speedy Cash's office
848 E Sibley Blvd, Dolton, IL 60419
Hello! I have taken a payday loan for the first time. There was a necessity to pay for nurse' service for my aunt. She is lonely and has no one but me. All my life we have been together, and she has raised me up. Of course, I can't leave her, and I want to do everything for her. But I usually lack time. I have to work hard. Therefore, a nurse is the best way. I am ready to pay any money for it. A loan today is a very convenient variant. So I applied. Everything seemed to be good, I mean loan conditions, but I understood that it would be better for me to take a long term loan. However, regular loans are very hard to get and a payday loan is a great option in this case. It is faster and does not require a lot of time and documents and standing in lines. So, in my case it was a very convenient option. ...


about Fast Payday Loan In Dolton's office
226 West Sibley Boulevard Virtual Ste. # 60419, Dolton, IL 60419