Saint Louis, MO Payday

Loans

Lenders
18 local stores

from

5 companies

located in

Saint Louis, MO
All Saint Louis, MO Lenders Offices
by Rating
Office Address

5.00

1209 reviews

tel: 314-881-3975

Hours:

Monday:

10:00 AM – 7:00 PM

Tuesday:

10:00 AM – 7:00 PM

Wednesday:

10:00 AM – 7:00 PM

Thursday:

10:00 AM – 7:00 PM

Friday:

10:00 AM – 7:00 PM

Saturday:

10:00 AM – 4:00 PM

5.00

794 reviews

1311 North Grand Blvd,

Saint Louis, MO 63106

show on map

tel: 314-932-4995

Hours:

Monday:

10:00 AM – 7:00 PM

Tuesday:

10:00 AM – 7:00 PM

Wednesday:

10:00 AM – 7:00 PM

Thursday:

10:00 AM – 7:00 PM

Friday:

10:00 AM – 7:00 PM

Saturday:

10:00 AM – 4:00 PM

5.00

379 reviews

9640 Natural Bridge Rd.,

Saint Louis, MO 63134

show on map

tel: 314-429-1004

Hours:

Monday:

10:00 AM – 7:00 PM

Tuesday:

10:00 AM – 7:00 PM

Wednesday:

10:00 AM – 7:00 PM

Thursday:

10:00 AM – 7:00 PM

Friday:

10:00 AM – 7:00 PM

Saturday:

10:00 AM – 2:00 PM

5.00

226 reviews

3861 Lemay Ferry Rd.,

Saint Louis, MO 63125

show on map

tel: 314-416-7780

Hours:

Monday:

10:00 AM – 6:00 PM

Tuesday:

10:00 AM – 6:00 PM

Wednesday:

10:00 AM – 6:00 PM

Thursday:

10:00 AM – 6:00 PM

Friday:

10:00 AM – 6:00 PM

Saturday:

10:00 AM – 2:00 PM

5.00

15 reviews

permanently closed

4.90

737 reviews

10026 W Florissant Ave,

Saint Louis, MO 63136

show on map

tel: 314-867-4356

Hours:

Monday:

9:00 AM – 6:00 PM

Tuesday:

9:00 AM – 6:00 PM

Wednesday:

9:00 AM – 6:00 PM

Thursday:

9:00 AM – 6:00 PM

Friday:

9:00 AM – 6:00 PM

Saturday:

9:00 AM – 3:00 PM

4.90

418 reviews

tel: 314-881-6164

Hours:

Monday:

10:00 AM – 7:00 PM

Tuesday:

10:00 AM – 7:00 PM

Wednesday:

10:00 AM – 7:00 PM

Thursday:

10:00 AM – 7:00 PM

Friday:

10:00 AM – 7:00 PM

Saturday:

10:00 AM – 4:00 PM

4.90

407 reviews

7405 W. Florissant Avenue,

Saint Louis, MO 63136

show on map

tel: 314-446-6006

Hours:

Monday:

10:00 AM – 7:00 PM

Tuesday:

10:00 AM – 7:00 PM

Wednesday:

10:00 AM – 7:00 PM

Thursday:

10:00 AM – 7:00 PM

Friday:

10:00 AM – 7:00 PM

Saturday:

10:00 AM – 2:00 PM

4.90

399 reviews

tel: 314-890-2220

Hours:

Monday:

10:00 AM – 7:00 PM

Tuesday:

10:00 AM – 7:00 PM

Wednesday:

10:00 AM – 7:00 PM

Thursday:

10:00 AM – 7:00 PM

Friday:

10:00 AM – 7:00 PM

Saturday:

10:00 AM – 4:00 PM

4.85

95 reviews

tel: 314-644-2654

Hours:

Monday:

10:00 AM – 6:00 PM

Tuesday:

10:00 AM – 6:00 PM

Wednesday:

10:00 AM – 6:00 PM

Thursday:

10:00 AM – 6:00 PM

Friday:

10:00 AM – 6:00 PM

Saturday:

10:00 AM – 2:00 PM

4.80

208 reviews

tel: 314-638-7200

Hours:

Monday:

9:00 AM – 7:00 PM

Tuesday:

9:00 AM – 6:00 PM

Wednesday:

9:00 AM – 6:00 PM

Thursday:

9:00 AM – 7:00 PM

Friday:

9:00 AM – 7:00 PM

Saturday:

9:00 AM – 7:00 PM

4.80

176 reviews

tel: 314-423-4949

Hours:

Monday:

10:00 AM – 7:00 PM

Tuesday:

10:00 AM – 7:00 PM

Wednesday:

10:00 AM – 7:00 PM

Thursday:

10:00 AM – 7:00 PM

Friday:

9:00 AM – 8:00 PM

Saturday:

10:00 AM – 4:00 PM

4.70

188 reviews

10016 W Florissant Ave,

Saint Louis, MO 63136

show on map

tel: 314-388-3175

Hours:

Monday:

9:00 AM – 7:00 PM

Tuesday:

9:00 AM – 7:00 PM

Wednesday:

9:00 AM – 7:00 PM

Thursday:

9:00 AM – 7:00 PM

Friday:

9:00 AM – 8:00 PM

Saturday:

9:00 AM – 5:00 PM

4.70

53 reviews

tel: 314-773-7911

Hours:

Monday:

9:00 AM – 6:00 PM

Tuesday:

9:00 AM – 6:00 PM

Wednesday:

9:00 AM – 6:00 PM

Thursday:

9:00 AM – 6:00 PM

Friday:

9:00 AM – 6:00 PM

Saturday:

9:00 AM – 1:00 PM

4.70

14 reviews

7124 Natural Bridge Road,

Saint Louis, MO 63121

show on map

tel: 314-381-1166

Hours:

Monday:

9:00 AM – 6:00 PM

Tuesday:

9:00 AM – 6:00 PM

Wednesday:

9:00 AM – 6:00 PM

Thursday:

9:00 AM – 6:00 PM

Friday:

9:00 AM – 6:00 PM

Saturday:

9:00 AM – 1:00 PM

4.60

327 reviews

tel: 314-773-1186

Hours:

Monday:

9:00 AM – 8:00 PM

Tuesday:

9:00 AM – 8:00 PM

Wednesday:

9:00 AM – 8:00 PM

Thursday:

9:00 AM – 8:00 PM

Friday:

9:00 AM – 9:00 PM

Saturday:

9:00 AM – 8:00 PM

4.40

45 reviews

3825 S Kingshighway Boulevard,

Saint Louis, MO 63109

show on map

permanently closed

4.40

32 reviews

165 Lemay Ferry Road,

Saint Louis, MO 63125

show on map

tel: 314-638-5544

Hours:

Monday:

9:00 AM – 6:00 PM

Tuesday:

9:00 AM – 6:00 PM

Wednesday:

9:00 AM – 6:00 PM

Thursday:

9:00 AM – 6:00 PM

Friday:

9:00 AM – 6:00 PM

Saturday:

9:00 AM – 1:00 PM
Near By Cities

by Office Count

about AmeriCash Loans's office
10026 W Florissant Ave, Saint Louis, MO 63136

7405 W. Florissant Avenue, Saint Louis, MO 63136

2629 Gravois Avenue, Saint Louis, MO 63118


about Ace Cash Express's office
6528 Manchester Ave, Saint Louis, MO 63139

about Ace Cash Express's office
6528 Manchester Ave, Saint Louis, MO 63139
Payday Loans in St Louis
Payday loans lenders are contolled in St Louis under:
Payday Loans Stats in St Louis
In 2021 in St Louis operate 27 payday loan storefronts:
ACE Cash Express (6 stores);
LendNation (3 stores);
Cash Loans on Car Titles (3 stores);
Missouri Loans (2 stores);
Advance Loans (2 stores);
Check n Go(2 stores);
Lemay Loans (1 store);
Advance America (1 store);
American Credit Services (1 store);
Best Deal Loans (1 store);
Check into Cash of Missouri (1 store);
Fox Finance (1 store).
St Louis Payday Loans Complaints
In the period of 2012-2021, CFBP detected 104 payday loan complaints in St Louis. The max amount of complaints was in June 2019 (7 complaints).
The main category in complaints is wrong fees.
Questions/Answers in St. Louis
Some official sources of data we used to build this page: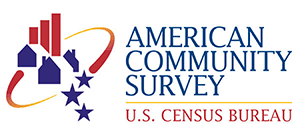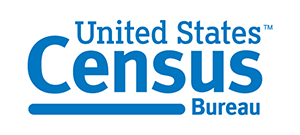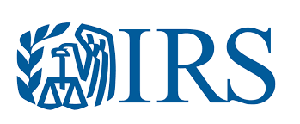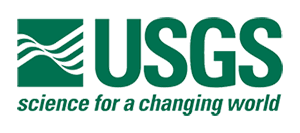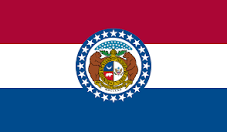 Payday Loans are legal* in Missouri.
18
Local Stores
5
Companies
5722
Reviews
YES
Online Loans