Payday Loans Online
is a hassle-free process with no paperwork.
*
* No affiliation with any of the companies listed on the page.
Rio Rancho, NM Payday

Loans

Lenders
2 local stores

from

2 companies

located in

Rio Rancho, NM
Lender

4.35

70

reviews

4.00

4

reviews
All Rio Rancho, NM Lenders Offices
by Rating
* No affiliation with any of the companies listed on the page.
Office Address

4.35

70 reviews

701 Unser Blvd SE Ste 109,

Rio Rancho, NM 87124

show on map

tel: 505-891-2274

4.00

4 reviews

1290 Rio Rancho Boulevard SE Ste A2,

Rio Rancho, NM 87124

show on map

tel: 505-994-2900
Near By Cities

by Office Count
Worst place, awful serivce. They will just make you indebted forever, do not take these loans. ...


about TITLE CA$H's office
2218 Southern Boulevard, Suite 1, Rio Rancho, NM 87124
Payday loans are useful to many people but they are far from being a really good service. The most unplesant thing in payday loans for me is expensive rate of interests. The lenders make money on misery people. However the situation is controversial because the loans actually help people get out of monetary troubles. Moreover, payday loans is an instant solution. So, regardless of the interests charged, I took a cash advance once. However, this way out isn't for frequent use. ...


about TITLE CA$H's office
2218 Southern Boulevard, Suite 1, Rio Rancho, NM 87124
This service is just a brilliant one - I am serious. This was a great help for me at that time and I couldn't think of any other way for my situation to have been solved in a more beneficial way. The only thing that I can describe as a minus is high interest rates. All the rest is very convenient. ...


about Check Advance Loans's office
1290 Rio Rancho Blvd Ste. A2, Rio Rancho, NM 87124
I want to share my personal view of payday loans. It's worth taking this loan in case you haven't other sources of money at the moment. I mean you can't borrow some cash from friends. If you have this situation a payday loan is the best option for you. My personal experience of asking for a loan was successful. All the procedure from applying till getting money took some hours. I even didn't have to leave my house to have personal meeting with the lenders and no one was interested in my reasons for getting payday loan. So the lenders' statements that their clients will have no hassle are absolutely true. It didn't require much effort to point some personal data in an online application form and wait for an hour till the money is deposited on your account. To tell the truth I took the loan to buy a brand new coat for spring since it appealed to me so much that I dreamt of it at night. I repaid the loan in two weeks on the day I got my wages. Of course I paid interest rates too but I had no regrets for I was so happy with my new coat for those two weeks. So payday loan helped to make my dream a reality. ...


about Check 'n Go's office
1670 Rio Rancho Blvd. SE,Ste E, Rio Rancho, NM 87124
I don't know what I would do if it were not for your payday loan service. One day we found out that the roof was leaking. There was a large hole in it. It meant only one thing – urgent repair was needed. Repair in its turn means additional expenses. $1000 was necessary to get the roof fixed. Surely I didn't have this sum and start considering a payday loan. The rates of interest are high, but to live with a leaking roof is a disaster and to think what might happen to the furniture and other house stuff in two weeks under the roof with a hole, the expenses might double or even triple. I suppose it's wise and reasonable to take a cash advance. Given the fact it is so fast and absolutely free of troubles and paperwork. I remember faxing a pile of documents during my application for a traditional loan in the bank; it was such a mess. With your company I got rid of those troubles. ...


about Cash Store's office
701 Unser Blvd SE Ste 109, Rio Rancho, NM 87124
When my sister took all our money that we were jointly saving for months, I felt so upset about it. I've never felt like that before. Her boyfriend was having financial problems with his business, so he asked her to use our savings to cover his entrepreneurial mishaps. I'm aware that it's love and stuff but when it's about money we should abide by a simple rule - never betray your family! So, I had to find money to pay for my car, also I had to pay to my mechanic because there was something wrong with the clutch. Oddly enough, I couldn't even pay for gasoline. Briefly speaking, I needed to get $400 in one week which was basically not possible for me to do taking into account that I was fired from my last job (again thanks to my little sister). I think I'm lucky that I found this payday loan company. Without them, it'd be hard to cope with my financial problems. I just had to get some break from all amassed problems. I got my first loan literally in half an hour after I signed up. I was expecting to spend like 2 days for that procedure like in a regular bank, and I was so surprised when it turned out that it barely takes some time. The point is that it's fast. I just love it and recommend it to all my friends who encounter such obstacles as mine. ...


about Speedy Loan's office
1117 Rio Rancho Dr Se, #6a, Rio Rancho, NM 87124
Rio Rancho Residents Debt-to-Income Ratios
Rio Rancho residents have 688 median credit score and the average number of late payments is about 4.94. Below represented DTI (Debt-to-Income) ratios shows how Rio Rancho residents debts stacks up against their income. As of 2020.
Credit Card DTI
6.17%
Mortgage DTI
312.04%
Car Loan DTI
37.97%
Student Loan DTI
39.71%
Rio Rancho Residents Financial Statistics
Below represented statistics is for Rio Rancho, Sandoval County, New Mexico. As of 2019.
Median age of Rio Rancho's residents, years
38
Labour force participation rate, %
63.3%
Unemployment rate, %
6.7%
% of residents with no health insurance
5.1%
Median individual income, USD
$31,230
Median household income, USD
$66,856
% of households with income under $35,000
21.5%
% of households with income $35,000 - $75,000
35.5%
% of households with income $75,000 - $100,000
16.9%
% of households with income over $100,000
26.1%
% of households that own their residence
77.5%
Median home value owned by residents, USD
$190,227
Median rent cost, USD
$1,167
Some official sources of data we used to build this page: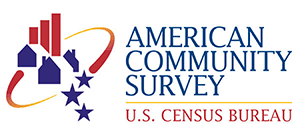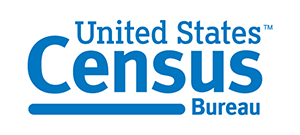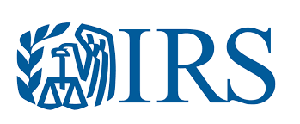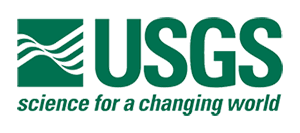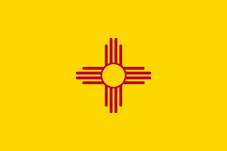 Payday Loans are illegal* in New Mexico.
2
Local Stores
2
Companies
74
Reviews
NO
Online Loans