Payday Loans Online
is a hassle-free process with no paperwork.
Salem, OR Payday

Loans

Lenders
3 local stores

from

2 companies

located in

Salem, OR
All Salem, OR Lenders Offices
by Rating
Office Address

4.60

54 reviews

tel: 503-566-6669

4.30

189 reviews

tel: 503-370-4466

3.93

45 reviews

tel: 503-371-5456
Near By Cities

by Office Count
7 CFPB Complaints in Salem
There were 7 CFPB complaints in Salem since Dec 2013.
Complaints over Years
Top 2 Companies
Ace Cash Express: 6
Community Choice Financial: 1
Top 3 Complaints Issues
Communication tactics: 2
Can't stop charges to bank account: 1
Charged bank acct wrong day or amt: 1

about Ace Cash Express's office
1131 Lancaster Dr Ne, Salem, OR 97301

about Ace Cash Express's office
4975 Commercial St Se, Salem, OR 97302

about Ace Cash Express's office
1131 Lancaster Dr Ne, Salem, OR 97301
I was a little disappointed with the service because of the unreasonably elevated interest rates. But I liked everything else about the work of Cash & Go. They provide excellent consultation to the customers in terms of payday loans privacy policy and the details concerning the lending procedures. On the whole, cash advance is a great short termed financial option for tough cases, minus the interest rates of course. ...


3256 Lancaster Dr. NE, Salem, OR 97305
Just a quick word about payday loans. To me it is a good thing to be able to apply to them. I do not know about other people opinions and all this thing about the predatory nature of such loans. I just know that for me it is great help in the situations when I need money for some urgent issue. It never fails you. ...


about Approved Loans's office
1981 Lancaster Drive Northeast, Salem, OR 97305
Well, actually this is my first payday loan. But I'm really pleased, because I my dream came true at last. You know musical instruments cost pretty penny. And I was always dreaming about a guitar. But when I was a child my parents didn't want to waste (as they said) such money on a useless thing that I would be soon neglected. They didn't understand my wish, so I just kept on dreaming. Now I'm quite adult, have a job but my dream still hasn't gone away. I was just crazy about an idea to buy a guitar. My wife said that in a month the guitar would be all in dust lying in a basement. But frankly speaking I didn't care. I applied for a loan and I got an awesome guitar. And I'm happy now! I find a payday loan very comfortable. Such a great option for those who can't stand queues! Thank u so much! ...


3256 Lancaster Dr. NE, Salem, OR 97305
Sometimes, bad times sneak on your hat silently when you are least expecting them. The same happened to be me when I was in my college campus. My mother sent me college fees, which unfortunately I could not get on time due to weekend holidays. I had only one more day left to submit my fees otherwise they would have suspended me from the faculty when exams were close. I called my mother but I never got through so I had to brook over an alternative to find the solution of the problem. I had heard of payday loans so I thought why not to give a shot. Luckily, I got Approved Loans website appearing on the Google search and I learned how to find the place and their phone number. I was asked to enter all details in the form so I did the same. I was little afraid though, they could reject my applications for any reason, but they didn't. I was very worried when they called me out of the blue and told me the good news "My application was approved". I was little stunned hearing the news and couldn't trust my words as I applied for a payday loan of $1500. In a short time period of 24 hours, the amount was deposited in my bank account, and I became able to clear off my college dues. I am heartly grateful for them for being very supportive and communicative to be me in the time when I was terribly suffering from financial problems. ...


about Approved Loans's office
1981 Lancaster Drive Northeast, Salem, OR 97305
Salem Residents Debt-to-Income Ratios
Salem residents have 693 median credit score and the average number of late payments is about 3.52. Below represented DTI (Debt-to-Income) ratios shows how Salem residents debts stacks up against their income. As of 2020.
Credit Card DTI
5.73%
Mortgage DTI
424.41%
Car Loan DTI
34.45%
Student Loan DTI
48.17%
Salem Residents Financial Statistics
Below represented statistics is for Salem, Marion County, Oregon. As of 2019.
Median age of Salem's residents, years
35
Labour force participation rate, %
61.7%
Unemployment rate, %
5.8%
% of residents with no health insurance
7.4%
Median individual income, USD
$28,165
Median household income, USD
$55,920
% of households with income under $35,000
31.1%
% of households with income $35,000 - $75,000
33.0%
% of households with income $75,000 - $100,000
12.9%
% of households with income over $100,000
23.1%
% of households that own their residence
54.3%
Median home value owned by residents, USD
$242,452
Median rent cost, USD
$975
Some official sources of data we used to build this page: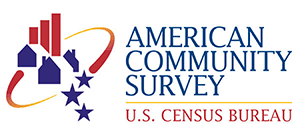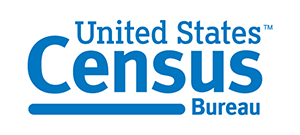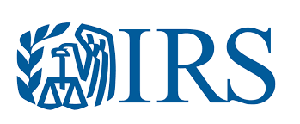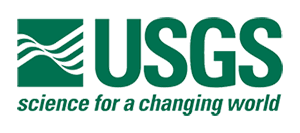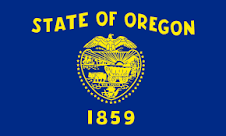 Payday Loans are legal* in Oregon.
3
Local Stores
2
Companies
288
Reviews
YES
Online Loans