Payday Loans Online
is a hassle-free process with no paperwork.
Warwick, RI Payday

Loans

Lenders
5 local stores

from

2 companies

located in

Warwick, RI
All Warwick, RI Lenders Offices
by Rating
Office Address

5.00

265 reviews

tel: 401-821-4018

5.00

233 reviews

400 Warwick Ave., Ste. 2,

Warwick, RI 02888

show on map

tel: 401-461-2890

5.00

53 reviews

permanently closed

3.90

40 reviews

tel: 401-732-2251

3.03

75 reviews

tel: 401-822-2321
Near By Cities

by Office Count
3 CFPB Complaints in Warwick
There were 3 CFPB complaints in Warwick since Apr 2015.
Complaints over Years
Top 3 Companies
Ace Cash Express: 1
Community Choice Financial: 1
Speedy Cash: 1
Top 3 Complaints Issues
Struggling to pay your loan: 1
Charged fees or interest I didn't expect: 1
Received a loan I didn't apply for: 1

about Advance America's office
775 Bald Hill Rd., Warwick, RI 02886

about Advance America's office
400 Warwick Ave., Ste. 2, Warwick, RI 02888
I applied to this company because I couldn't think any better way out to find cash. I was really tired and to tell the truth a bit humiliated by all the refusals from banks that I really almost lost all the hope to improve my finances. I really needed a bit of cash inflow. I am pleased that these guys do not pay attention to credit that much and that this is the typo of loan any borrower can get no matter what the credit history is. A really appreciate it. ...


about Advance America's office
1847 Post Rd, Warwick, RI 02886
The service is perfect. When I called them, I got all needed information. They were very quick and polite. The girl I talked to was very friendly and understanding (and what was even more pleasant I didn't have to wait for a long time). They do what they say. No cheating. My request was dealt in a very courteous manner. The only thing I didn't like was very high interest. But I believe all people who apply for loans they understand the rules. All around, wonderful service. ...


about PFG Lending's office
2733 Post Rd, Warwick, RI 02886
To begin with I should say that we are students. We rented a TV-set and it broke down in half a year. True story. According to the rules one should pay a certain sum in case something is wrong with the rented object on the moment you decide to return it to the renting agency. I remember we needed up to $300, something like this. Payday loan was our last hope. Lucky we are to have found Check 'n Go on the web. Everything was done so fast that I didn't even notice the process. We got the money and paid to the renting agency. On the repayment day we divided the loan sum into 3 of us and paid the borrowed money back. Just as easy as it is. ...


about Check 'n Go's office
826 Bald Hill Rd, Warwick, RI 02886
I have a girl-friend. We've been living together for a year or so and get on really well. I even thought about marrying her. But… Not long ago I started suspecting that she was cheating on me! First I refused even to think about it, but she was coming home later every other day, complaining for much work. One day I phoned to her office in the evening, and she was not there. I thought I would go mad. Fortunately, I overheard her talking to her friend on the phone. I was a fool! She wasn't seening anybody, she got some extra job to buy me a watch I once mentioned I wanted to have for our coming anniversary – 2 years we have known each other. It was a shock! Nobody ever in my whole life has done anything like that for me! I understood that she was my real mate. I searched the net for online jewelry. But I didn't have enough money for that anyway. Suddenly I noticed an Advance America ad about payday loans. I filled out their online form, and received an immediate call back. Soon after visiting one of the stores I was buying a perfect diamond ring for my perfect girl! When the day came, she gave me that watch and I proposed to her! We laughed and cried the whole evening. Now we are planning our wedding. ...


about Advance America's office
400 Warwick Avenue # 2, Warwick, RI 02888
Warwick Residents Debt-to-Income Ratios
Warwick residents have 716 median credit score and the average number of late payments is about 3.6. Below represented DTI (Debt-to-Income) ratios shows how Warwick residents debts stacks up against their income. As of 2020.
Credit Card DTI
4.79%
Mortgage DTI
274.11%
Car Loan DTI
20.90%
Student Loan DTI
36.73%
Warwick Residents Financial Statistics
Below represented statistics is for Warwick, Kent County, Rhode Island. As of 2019.
Median age of Warwick's residents, years
44
Labour force participation rate, %
66.8%
Unemployment rate, %
3.7%
% of residents with no health insurance
3.6%
Median individual income, USD
$38,886
Median household income, USD
$73,757
% of households with income under $35,000
22.9%
% of households with income $35,000 - $75,000
28.2%
% of households with income $75,000 - $100,000
14.7%
% of households with income over $100,000
34.3%
% of households that own their residence
71.5%
Median home value owned by residents, USD
$225,425
Median rent cost, USD
$1,167
Some official sources of data we used to build this page: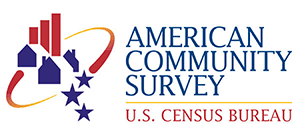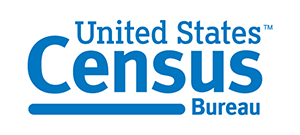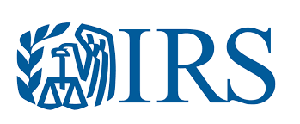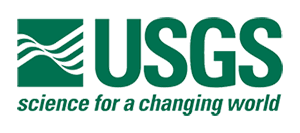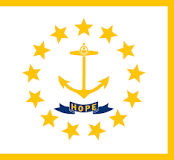 Payday Loans are legal* in Rhode Island.
5
Local Stores
2
Companies
666
Reviews
YES
Online Loans