San José, CA Payday

Loans

Lenders
16 local stores

from

6 companies

located in

San José, CA
All San José, CA Lenders Offices
by Rating
Office Address

5.00

113 reviews

permanently closed

4.50

33 reviews

California Check Cashing Stores

2471 Berryessa Rd, Ste 5,

San Jose, CA 95133

show on map

tel: 408-926-5626

Hours:

Monday:

10:00 AM – 6:00 PM

Tuesday:

10:00 AM – 6:00 PM

Wednesday:

10:00 AM – 6:00 PM

Thursday:

10:00 AM – 6:00 PM

Friday:

10:00 AM – 7:00 PM

Saturday:

10:00 AM – 4:00 PM

4.50

23 reviews

California Check Cashing Stores

tel: 408-559-0777

Hours:

Monday:

9:00 AM – 6:00 PM

Tuesday:

9:00 AM – 6:00 PM

Wednesday:

9:00 AM – 6:00 PM

Thursday:

9:00 AM – 6:00 PM

Friday:

9:00 AM – 7:00 PM

Saturday:

10:00 AM – 2:00 PM

4.25

55 reviews

tel: 408-225-0480

Hours:

Monday:

10:00 AM – 6:00 PM

Tuesday:

10:00 AM – 6:00 PM

Wednesday:

10:00 AM – 6:00 PM

Thursday:

10:00 AM – 6:00 PM

Friday:

10:00 AM – 6:00 PM

Saturday:

10:00 AM – 2:00 PM

4.05

28 reviews

1317 South Winchester Blvd,

San Jose, CA 95128

show on map

permanently closed

4.00

30 reviews

California Check Cashing Stores

tel: 408-923-1331

Hours:

Monday:

9:00 AM – 7:00 PM

Tuesday:

9:00 AM – 7:00 PM

Wednesday:

9:00 AM – 7:00 PM

Thursday:

9:00 AM – 7:00 PM

Friday:

9:00 AM – 8:00 PM

Saturday:

9:00 AM – 6:00 PM

4.00

17 reviews

California Check Cashing Stores

1075 S. White Road, Suite 90,

San Jose, CA 95127

show on map

tel: 408-926-2274

Hours:

Monday:

9:00 AM – 7:00 PM

Tuesday:

9:00 AM – 7:00 PM

Wednesday:

9:00 AM – 7:00 PM

Thursday:

9:00 AM – 7:00 PM

Friday:

9:00 AM – 8:00 PM

Saturday:

10:00 AM – 4:00 PM

3.90

16 reviews

3826 7 Trees Blvd, Ste 100,

San Jose, CA 95111

show on map

tel: 408-229-1333

Hours:

Monday:

10:00 AM – 6:00 PM

Tuesday:

10:00 AM – 6:00 PM

Wednesday:

10:00 AM – 6:00 PM

Thursday:

10:00 AM – 6:00 PM

Friday:

10:00 AM – 7:00 PM

Saturday:

10:00 AM – 3:00 PM

3.65

943 reviews

tel: 408-947-2072

Hours:

Monday:

10:00 AM – 6:00 PM

Tuesday:

10:00 AM – 6:00 PM

Wednesday:

10:00 AM – 6:00 PM

Thursday:

10:00 AM – 6:00 PM

Friday:

10:00 AM – 7:00 PM

Saturday:

10:00 AM – 5:00 PM

3.35

39 reviews

1040-D So White Road Plaza,

San Jose, CA 95127

show on map

permanently closed

3.30

34 reviews

California Check Cashing Stores

4156 Monterey Road, Suite 30,

San Jose, CA 95111

show on map

tel: 408-578-1150

Hours:

Monday:

9:00 AM – 7:00 PM

Tuesday:

9:00 AM – 7:00 PM

Wednesday:

9:00 AM – 7:00 PM

Thursday:

9:00 AM – 7:00 PM

Friday:

9:00 AM – 8:00 PM

Saturday:

9:00 AM – 4:00 PM

3.15

18 reviews

4750 Almaden Expressway,

San Jose, CA 95118

show on map

permanently closed

3.10

49 reviews

California Check Cashing Stores

tel: 408-287-0990

Hours:

Monday:

10:00 AM – 6:00 PM

Tuesday:

10:00 AM – 6:00 PM

Wednesday:

10:00 AM – 6:00 PM

Thursday:

10:00 AM – 6:00 PM

Friday:

10:00 AM – 7:00 PM

Saturday:

10:00 AM – 3:00 PM

3.10

34 reviews

permanently closed

3.10

18 reviews

California Check Cashing Stores

permanently closed

2.60

25 reviews

California Check Cashing Stores

1304 S Winchester Blvd., Ste 102,

San Jose, CA 95128

show on map

permanently closed
Near By Cities

by Office Count
16 CFPB Complaints in San Jose
There were 16 CFPB complaints in San Jose since Apr 2014.
Complaints over Years
Top 6 Companies
Community Choice Financial: 5
Check 'n Go: 3
Speedy Cash: 3
Ace Cash Express: 2
Advance America: 2
Money Mart: 1
Top 3 Complaints Issues
Communication tactics: 3
Can't stop charges to bank account: 2
Struggling to pay your loan: 2

about California Check Cashing Stores's office
14706 Camden Ave, San Jose, CA 95124

about California Check Cashing Stores's office
2471 Berryessa Rd, Ste 5, San Jose, CA 95133

about California Check Cashing Stores's office
2471 Berryessa Rd, Ste 5, San Jose, CA 95133


about Ace Cash Express's office
456 E Hedding St, San Jose, CA 95112

about Ace Cash Express's office
456 E Hedding St, San Jose, CA 95112

about Ace Cash Express's office
456 E Hedding St, San Jose, CA 95112
Payday Loans in San Jose
San Jose is a large city in Northern California, which has witnessed rapid economic growth, as it is placed in the middle of the Silicon Valley. It has attracted crowds of investors of all types, who have been fueling the city's economy and made it one of the USA's top economically developed cities. Today, San José is one of the nation's most affluent cities with a notoriously high cost of living. It is home to scores of businesses and enterprises, banks, both large and small, and there are quite a number of payday loan lenders.
All registered payday lenders operate in strict accordance with a respective law established in California and stipulating the key parameters: the APR cap, loan size, fee size, etc. The most reputed lenders in San José are Check 2 Cash, Cashmax, Fast Credit Financial, Advance America Cash Advance, Tiny Cash Payday Loans San José, Lucky Money, etc. This segment began to develop and grow in the 1990s and received another boost in the late 2000s, in the times of the mortgage crisis. The biggest advantage of a cash loan, most clients say, is not having to have a perfect credit record and an opportunity to get cash online just moments after applying.
State Regulation
The law in San Jose (and in the rest of California) does allow to run a payday lending business, but there are caps and limits. For example, companies are not allowed to lend more than $300 or to grant any sum to someone who has not discharged a current debt yet. The max. loan term is 31 days, rollovers are not allowed. The maximal annual percentage rate is 460%, finance charges should not exceed 15% of the granted sum. These regulations should prevent borrowers from falling deeply into indebtedness.
Local Regulation
Municipal Code 20.70(table 20-140) and 20.80.1050 -20.80.1060 (Enacted in 2012)
Distance measure:
Payday loan stores cannot be closer than 1,320 feet from very low-income areas (San Jose was the first city that limits distance by income) and from another lender.
Cap of number stores:
San Jose has limited the number of payday loan establishments – just 38 new stores. If one store wants to close, another can open at the same place within 6 months.
San Jose Payday Loans Stats
The 2021 year, 17 payday loan storefronts (7 different companies) have active licensees in San Jose. (Source – DFPI)
Cash Central (California Check Cashing Stores, LLC): 8 stores (the oldest – from 24 Sep 2004);
Check Into Cash (Check Into Cash of California, Inc): 3 stores (the oldest – from 31 Dec 2004);
Cash 1 (Buckeye Check Cashing of California, LLC): 2 stores (works from 28 Mar 2007);
Cashmax: 1 store (works form 11 May 2016);
Cash Plus (Darren D. Pham): 1 store (works from 31 Dec 2004);
Advance America (Cash Advance Centers of California, LLC): 1 store (works from 31 Dec 2004);
ACE Cash Express (Populus Financial Group, Inc): 1 store (works from 6 June 2011);
---
San Jose General Information
San José was founded in 1777 and began to grow rapidly in the early 1800s, and in 1850 became the first capital of California. In the early 1900s, the city entered the period of industrial growth. It witnessed boom during WWI and WWII. In the 1950s, high-tech semiconductor companies began to settle in the Clara Valley and cemented the reputation of what we know as the Silicon Valley. The resulting economic and demographic growth fueled business activity on a global scale and indirectly contributed to the evolution of the local payday loan market. Actually, San José online payday lenders exist thanks to technologies developed in their home region.
Population and Residential Market
The Silicon Valley's tremendous technological and industrial potential has made the place a great attraction for population. People arrive here from around the nation and the rest of the world. Therefore, San José's population continues to grow and the local residential market continues to show rapid growth.
As of now, San José's municipal population is 1,035,320; urban population is 1,821,900. The racial makeup is: there are 40.7% of whites, 34.8% of Asians, 32.3% of Hispanic, 3% of African Americans, and 0.6% of Native Americans. Just like in the rest of California and, mostly, the USA, the non-Hispanic white population is decreasing in relation to Hispanic whites and Asians.
The median age is 36.4 y/o, the unemployment rate is 6.4%. The family dual-income and household income are higher than in the rest of the nation: $59,600 and $96,662 respectively. Given the extremely high home value and rent size ($711,511 and $2338 respectively), home ownership is higher than in other Californian cities (57.5%). The annual rent burden is 22.5%. With affluence level, this high, payday lenders may have fewer reasons to worry about unpaid loans.
San Jose Today
San Jose is home to a huge number of world-famous high-tech companies. Lots of people are employed in governmental facilities. For example, Cisco Systems, a major manufacturer of hardware, software and telecommunications equipment, has a staff of nearly 15,000 employees. Headquartered in San José are Adobe Systems, Cadence Design Systems, Brocade Communications Systems, Altera, PayPal, Rosendin Electric, Lee's Sandwiches, the North American headquarters of Samsung Semiconductor, and other companies.  Also, there are numerous major facilities of businesses based elsewhere.
San José Residents Debt-to-Income Ratios
San José residents have 734 median credit score and the average number of late payments is about 2.34. Below represented DTI (Debt-to-Income) ratios shows how San José residents debts stacks up against their income. As of 2020.
Credit Card DTI
3.53%
Mortgage DTI
565.26%
Car Loan DTI
21.74%
Student Loan DTI
24.62%
San Jose Residents Financial Statistics
Below represented statistics is for San Jose, Santa Clara County, California. As of 2019.
Median age of San Jose's residents, years
36
Labour force participation rate, %
68.4%
Unemployment rate, %
4.7%
% of residents with no health insurance
5.2%
Median individual income, USD
$40,993
Median household income, USD
$109,593
% of households with income under $35,000
16.0%
% of households with income $35,000 - $75,000
19.2%
% of households with income $75,000 - $100,000
10.7%
% of households with income over $100,000
54.2%
% of households that own their residence
56.8%
Median home value owned by residents, USD
$863,597
Median rent cost, USD
$2,107
Some official sources of data we used to build this page: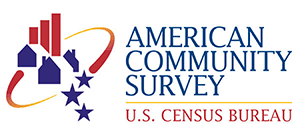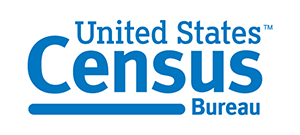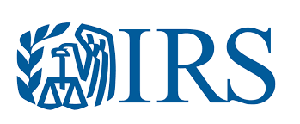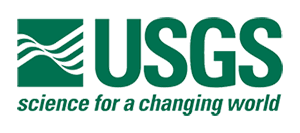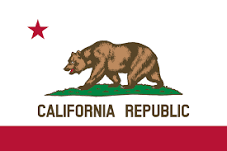 Payday Loans are legal* in California.
16
Local Stores
6
Companies
1475
Reviews
YES
Online Loans