Payday Loans Online
is a hassle-free process with no paperwork.
California

CA

Payday Loans

826 local stores

from

17 lenders

located in 257

California

CA

cities
Top California Cities

by Store Count
California is a state located on the USA's Pacific coast. It is home to some of the nation's largest counties – Los Angeles County and San Bernardino County. Located in California is the nation's second-most populous city – Los Angeles, as well as a number of cities that are famous for their scientific, economic, and cultural potential – Sacramento (the capital of the state), San Francisco, San Diego, San Jose, etc.
The state has been an attraction for individuals, small and large businesses since its inception. With the payday loan trend originating in the 1990s, it has become home to America's most reputed and law-abiding cash advance agencies, whose services are available online.
California's population is diverse in all aspects, including ethnicity, racial and social makeup. Businesses of all types, including payday loan lenders, have no difficulty finding clientele here. There are a bunch of such organizations headquartered in different cities in the state.
California Payday Loans Statistics
Licenced Stores 1,645 (2018 year), It's for 30% less than in 2008.
The number of payday loans per 1 year – ~10 Mill or 27,000 per day
The dollar amount per 1 year – ~ 3 Billion $
The number of customers per 1 year – ~ 1.6 Million
The average sum and length – $250 and 17 days
The average annual percentage rate – 376 percent
410,000 customers or 25% take more than 10 payday loans
Customer ave. income is $27,000
Payday loans by online leads – 500,000 transactions
6.2 percent of unpaid loans
14% of payday lenders make transactions on the Internet
80 percent of payday loans customers get by cash
38 percent of companies offer Written Payment Plan
The same borrowers make about 76% transactions
Loan drains
Thanks to the strict legislation and caps, California boasts lower fee drains than many other states, where the law on payday lenders is less strict. In 2019, total payday fees reached $507,873,939, car-title fees – $239,339,250. The total fee drain reached $747,213,189.
Local Payday Loan Law and Legislation
Payday loans (deferred deposit transactions) are strictly regulated by the local law. It requires that all cash advance companies have the Department of Business Oversight license, and all transactions between a company and a borrower should be stipulated in an agreement. It should stipulate loan size, charges, fees, interest rates, etc. It does not take a long while for a customer to apply, as it would be the case with a bank. The whole procedure takes but a few minutes, especially if a customer applies online.
The maximum loan size is $300; finance charges should not exceed 15% per $100. The APR is 460%. Rollovers are not allowed, and there is no cool-off period between two consecutive loans. Borrowers are not allowed to take another loan unless they have repaid a previous one. Lenders are not allowed to abuse indebted customers.
Finding a California Direct Payday Lender
Although California is but the richest state in the USA and one of the world's top economies, there is still social stratification. Lots of California citizens (about 62%) have an annual income below $75,000; about 45% receive less than $50,000 each year. These people often find it hard to make ends meet.
Things get even worse when they face unexpected expenses resulting from, for example, minor car incidents or breakdowns, sudden health issues, etc. They do not have extra cash to cover these or cannot apply for a bank loan, because their credit score is below 670. In this situation, applying for a payday loan seems like a decent option. Here at our website we post top lists of law-abiding and trustworthy California-based payday lenders (both storefront and online), such as, to name a few, Continental Currency Services, Cash Loan 888, USA Checks Cashed, ACE Cash Express, Fast Credit Financial, etc.
How Do I Apply for a Payday Loan in California?
Applying for a payday loan is easy – this is just part of lenders' marketing strategy aimed at attracting clientele. As long as they offer loans to customers, who are not ok with banks, they do their best to reduce paperwork and eliminate lengthy procedures. One can find quite a bunch of legally operating storefronts in any town or city in California. Most likely, it will take but a few minutes ride for you to get to one. There will be a manager, who will guide you through the process of signing an agreement.
There is an even greater option – applying online. In this case, you won't even need to leave your home, office, or any other location, using your computer or mobile device. All you need to do is open your trusted lender's official website, fill out an application form and sign an agreement.
Origin and Geography
First European settlements were actually missions and military forts built by the Spanish, which evolved into towns, later, into cities. The coastal climate and strategic location made the area attractive for business and the military. Several times, California was at the centerpoint of major historic events, which shaped the United States' future. As farming, ranching and mining progressed, new settlers would arrive and towns and cities would grow. The construction of transcontinental highways pretty much contributed to the formation of today's California with its abundance of online payday loan services and other major enterprises.
Figures
The total population of California is approaching 37,400,000 people. Median household income is near $67,000. Median home value is around $451,000 with rent size averaging $1508,61. The median rent burden is 22.99%. The racial makeup is: whites are 75.94% (including 31.45% of the Hispanic population, and it is growing relative to non-Hispanic whites); Asians – 6.23%; African Americans – 2.7%; other races – 9.15%; Native Americans – 1.48%; Pacific – 0.26%. The general poverty level is 15.93%. The unemployment rate is 8.7%.
California Today
Apart from countless payday loan lenders, there are scores of large companies in California, which deal in all sorts of activities. Today, California (along with the USA itself) is one of the world's largest economies. The most developed sectors are energy (gas-powered, hydro-electric and nuclear power plants), as it is required by the state's tremendous industrial, economic and military potential. There are major motion picture producing companies (Paramount Pictures and Twentieth Century Fox Film Corp, the Walt Disney Company, etc.), world-renowned Internet and high-tech companies (Apple, Google, Facebook, Twitter, PayPal, LG Electronics, Adobe Systems, Rosendin Electric, Qualcomm, Nokia, Kyocera International, Novatel Wireless, Cricket Communications, etc.). Still, there is quite a share of middle- and low-income citizens, who actually make up payday lenders' clientele.
1085 CFPB Complaints in California
There were 1085 CFPB complaints in California since Nov 2013.
Complaints over Years
Top 10 Companies
Speedy Cash: 251
Check 'n Go: 219
Ace Cash Express: 201
Community Choice Financial: 171
Advance America: 112
Check into Cash: 85
Money Mart: 36
LendNation: 4
Allied Cash Advance: 3
Checkmate: 2
Top 3 Complaints Issues
Communication tactics: 152
Took or threatened to take negative or legal action: 95
Attempts to collect debt not owed: 87
Some official sources of data we used to build this page: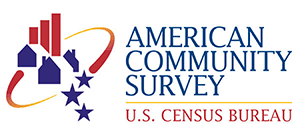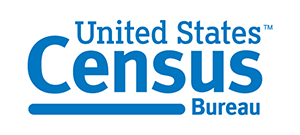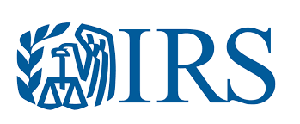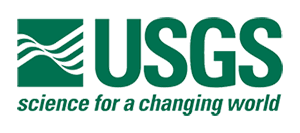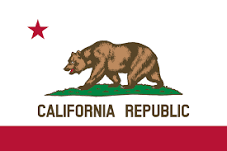 Payday Loans are legal* in California.
Loan Amount *
Loan Period *
Maximum financial charges - 15% of the amount advanced
826
Local Stores
17
Companies
257
Cities
YES
Online Loans