Sacramento, CA Payday

Loans

Lenders
36 local stores

from

8 companies

located in

Sacramento, CA
All Sacramento, CA Lenders Offices
by Rating
Office Address

4.95

60 reviews

2544 Arden Way, Ste. B,

Sacramento, CA 95825

show on map

permanently closed

4.90

235 reviews

1510-C West El Camino Ave.,

Sacramento, CA 95833

show on map

tel: 916-569-1508

Hours:

Monday:

10:00 AM – 6:00 PM

Tuesday:

10:00 AM – 6:00 PM

Wednesday:

10:00 AM – 6:00 PM

Thursday:

10:00 AM – 6:00 PM

Friday:

10:00 AM – 6:00 PM

Saturday:

10:00 AM – 2:00 PM

4.80

434 reviews

tel: 916-388-0673

Hours:

Monday:

9:00 AM – 7:00 PM

Tuesday:

9:00 AM – 7:00 PM

Wednesday:

9:00 AM – 7:00 PM

Thursday:

9:00 AM – 7:00 PM

Friday:

9:00 AM – 7:00 PM

Saturday:

9:00 AM – 5:00 PM

4.80

200 reviews

tel: 916-331-0545

Hours:

Monday:

9:00 AM – 7:00 PM

Tuesday:

9:00 AM – 7:00 PM

Wednesday:

9:00 AM – 7:00 PM

Thursday:

9:00 AM – 7:00 PM

Friday:

9:00 AM – 7:00 PM

Saturday:

9:00 AM – 5:00 PM

4.80

184 reviews

2160 El Camino Ave #B,,

Sacramento, CA 95821

show on map

tel: 916-649-1755

Hours:

Monday:

9:00 AM – 7:00 PM

Tuesday:

9:00 AM – 7:00 PM

Wednesday:

9:00 AM – 7:00 PM

Thursday:

9:00 AM – 7:00 PM

Friday:

9:00 AM – 7:00 PM

Saturday:

9:00 AM – 6:00 PM

4.80

168 reviews

tel: 916-348-2990

Hours:

Monday:

9:00 AM – 7:00 PM

Tuesday:

9:00 AM – 7:00 PM

Wednesday:

9:00 AM – 7:00 PM

Thursday:

9:00 AM – 7:00 PM

Friday:

9:00 AM – 7:00 PM

Saturday:

9:00 AM – 5:00 PM

4.70

60 reviews

1589 West El Camino Avenue, Ste 109,

Sacramento, CA 95833

show on map

permanently closed

4.60

44 reviews

permanently closed

4.60

33 reviews

permanently closed

4.60

11 review

permanently closed

4.50

110 reviews

permanently closed

4.40

83 reviews

California Check Cashing Stores

tel: 916-731-7296

Hours:

Monday:

9:00 AM – 7:00 PM

Tuesday:

9:00 AM – 7:00 PM

Wednesday:

9:00 AM – 7:00 PM

Thursday:

9:00 AM – 7:00 PM

Friday:

9:00 AM – 7:00 PM

Saturday:

10:00 AM – 3:00 PM

4.40

57 reviews

tel: 916-391-4900

Hours:

Monday:

9:00 AM – 6:00 PM

Tuesday:

9:00 AM – 6:00 PM

Wednesday:

9:00 AM – 6:00 PM

Thursday:

9:00 AM – 6:00 PM

Friday:

9:00 AM – 7:00 PM

Saturday:

9:00 AM – 4:00 PM

4.40

37 reviews

4709 Florin Road, #1A,

Sacramento, CA 95823

show on map

permanently closed

4.20

89 reviews

permanently closed

4.20

61 review

permanently closed

4.20

30 reviews

1511 Del Paso Boulevard,

Sacramento, CA 95815

show on map

permanently closed

4.10

54 reviews

California Check Cashing Stores

tel: 916-422-2435

Hours:

Monday:

9:00 AM – 7:00 PM

Tuesday:

9:00 AM – 7:00 PM

Wednesday:

9:00 AM – 7:00 PM

Thursday:

9:00 AM – 7:00 PM

Friday:

9:00 AM – 7:00 PM

Saturday:

10:00 AM – 4:00 PM

4.10

32 reviews

5400 Stockton Boulevard,

Sacramento, CA 95820

show on map

permanently closed

4.00

82 reviews

tel: 916-429-1971

Hours:

Monday:

9:00 AM – 7:00 PM

Tuesday:

9:00 AM – 7:00 PM

Wednesday:

9:00 AM – 7:00 PM

Thursday:

9:00 AM – 7:00 PM

Friday:

9:00 AM – 7:00 PM

Saturday:

10:00 AM – 3:00 PM

4.00

11 review

California Check Cashing Stores

permanently closed

3.90

64 reviews

3633 Bradshaw Rd, Suite F,

Sacramento, CA 95827

show on map

permanently closed

3.85

209 reviews

tel: 916-688-1002

Hours:

Monday:

9:00 AM – 7:00 PM

Tuesday:

9:00 AM – 7:00 PM

Wednesday:

9:00 AM – 7:00 PM

Thursday:

9:00 AM – 7:00 PM

Friday:

9:00 AM – 7:00 PM

Saturday:

9:00 AM – 5:00 PM

3.85

36 reviews

2527 Alta Arden Expressway,

Sacramento, CA 95825

show on map

permanently closed

3.70

182 reviews

tel: 916-395-6375

Hours:

Monday:

10:00 AM – 6:00 PM

Tuesday:

10:00 AM – 6:00 PM

Wednesday:

10:00 AM – 6:00 PM

Thursday:

10:00 AM – 6:00 PM

Friday:

10:00 AM – 6:00 PM

Saturday:

10:00 AM – 2:00 PM

3.70

43 reviews

California Check Cashing Stores

tel: 916-973-1570

Hours:

Monday:

10:00 AM – 6:00 PM

Tuesday:

10:00 AM – 6:00 PM

Wednesday:

10:00 AM – 6:00 PM

Thursday:

10:00 AM – 6:00 PM

Friday:

10:00 AM – 7:00 PM

Saturday:

10:00 AM – 2:00 PM

3.60

215 reviews

tel: 916-567-1143

Hours:

Monday:

9:00 AM – 7:00 PM

Tuesday:

9:00 AM – 7:00 PM

Wednesday:

9:00 AM – 7:00 PM

Thursday:

9:00 AM – 7:00 PM

Friday:

9:00 AM – 7:00 PM

Saturday:

9:00 AM – 5:00 PM

3.60

182 reviews

2202 El Camino Avenue,

Sacramento, CA 95821

show on map

tel: 916-646-9413

Hours:

Monday:

9:00 AM – 6:00 PM

Tuesday:

9:00 AM – 6:00 PM

Wednesday:

9:00 AM – 6:00 PM

Thursday:

9:00 AM – 6:00 PM

Friday:

9:00 AM – 7:00 PM

Saturday:

9:00 AM – 4:00 PM

3.50

59 reviews

California Check Cashing Stores

tel: 916-646-6776

Hours:

Monday:

9:00 AM – 7:00 PM

Tuesday:

9:00 AM – 7:00 PM

Wednesday:

9:00 AM – 7:00 PM

Thursday:

9:00 AM – 7:00 PM

Friday:

9:00 AM – 7:00 PM

Saturday:

10:00 AM – 4:00 PM

3.40

103 reviews

permanently closed

3.30

60 reviews

1600 W. El Camino Ave.,

Sacramento, CA 95833

show on map

tel: 916-643-2274

Hours:

Monday:

10:00 AM – 6:00 PM

Tuesday:

10:00 AM – 6:00 PM

Wednesday:

10:00 AM – 6:00 PM

Thursday:

10:00 AM – 6:00 PM

Friday:

10:00 AM – 7:00 PM

Saturday:

10:00 AM – 3:00 PM

3.20

38 reviews

5363 Auburn Blvd. STE A,

Sacramento, CA 95841

show on map

tel: 916-265-2884

Hours:

Monday:

10:00 AM – 6:00 PM

Tuesday:

10:00 AM – 6:00 PM

Wednesday:

10:00 AM – 6:00 PM

Thursday:

10:00 AM – 6:00 PM

Friday:

10:00 AM – 6:00 PM

Saturday:

10:00 AM – 2:00 PM

3.10

26 reviews

California Check Cashing Stores

tel: 916-392-2435

Hours:

Monday:

9:00 AM – 7:00 PM

Tuesday:

9:00 AM – 7:00 PM

Wednesday:

9:00 AM – 7:00 PM

Thursday:

9:00 AM – 7:00 PM

Friday:

9:00 AM – 7:00 PM

Saturday:

10:00 AM – 3:00 PM

3.00

29 reviews

5200 Stockton Blvd, #130,

Sacramento, CA 95820

show on map

permanently closed

2.90

27 reviews

permanently closed

2.90

15 reviews

California Check Cashing Stores

permanently closed
Near By Cities

by Office Count
56 CFPB Complaints in Sacramento
There were 56 CFPB complaints in Sacramento since Nov 2013.
Complaints over Years
Top 7 Companies
Community Choice Financial: 13
Check 'n Go: 12
Ace Cash Express: 9
Advance America: 8
Money Mart: 6
Speedy Cash: 6
Check into Cash: 2
Top 3 Complaints Issues
Communication tactics: 10
Cont'd attempts collect debt not owed: 5
False statements or representation: 5

about California Check Cashing Stores's office
2433 Northgate Blvd., Sacramento, CA 95833

5363 Auburn Blvd. STE A, Sacramento, CA 95841

about California Check Cashing Stores's office
2800 Broadway, Ste 3, Sacramento, CA 95817


about Check into Cash's office
5442 Auburn Blvd, Sacramento, CA 95841


about Ace Cash Express's office
6640 Valley Hi Drive, Sacramento, CA 95823


about Ace Cash Express's office
6640 Valley Hi Drive, Sacramento, CA 95823
Payday Loans in Sacramento
Being the capital of California, Sacramento is far from the largest city in the state. However, there are things about it that make it very different from other cities in the state. Apart from a relative abundance of freshwater (as compared to the rest of California) and lush flora, it provides for a more affordable life. Many East state residents have chosen to move to Sacramento and start a business here. The several payday loan firms seem to have found a good niche in Sacramento as they would come for low- and middle-income people who are the biggest part of their clientele.
All officially registered payday loan lenders provide quick loans in keeping with the local law, which regulates their work. These include Cash Loan 888, Cashmax, Payday Loans Sacramento, Quickest Cash Advance and Payday Loans, etc. The lending sector began to grow after the 2007 recession when the economic decline caused financial trouble to many residents and made them want to borrow. Payday lenders are quicker to grant a loan than banks and they are less picky about clients in terms of credit history. Right now, it is possible to apply to any of these lenders online and get a loan without having to visit the office. The downside of payday loans is very high percentage rates.
State Regulation
The law, which regulates payday loan lending in California, fully applies to firms that operate in Sacramento. They cannot grant more than $300, at APR higher than 460%, and they are not allowed to charge more than 15% per $100. There are no rollovers, and lenders are not allowed to grant loans to borrowers, who have not repaid yet. Likewise, clients are not allowed to borrow until they have fully repaid all their debts. This should help borrowers avoid falling into the vicious cycle of indebtedness. Any criminal action against indebted clients or lenders is strictly prohibited.
Local Regulation
Sacramento has passed Local ORDINANCE 2009-017 in the 2009 year.
Adopted on March 31, 2009;
Signed by Shirley Concolino (City Clerk), Lauren Hammond (Vice-Mayor);
Organizations that supported this ordinance: Sacramento ACORN, the Sacramento Housing Alliance, Villa San Juan Owners Association, the Interfaith Service Bureau, the Sacramento Central Labor Council, the California Reinvestment Coalition.
Restrictions:
1000 feet between payday loan lenders, also within 1000 feet from banks, churches, schools;
500 feet between lenders and residential homes;
Opening hours: 7 am -7 pm.
Payday Loans Complaints
The Department of Financial Protection and Innovation (DFPI)
Send a complaint online. (Phone: 1-866-275-2677)
Sacramento Payday Loans Stats
2007 year, 55 payday loan lending outlets;
2021 year, 20 payday loan storefronts (10 different companies) have active licensees in Sacramento (Source – DFPI).
Money Mart (Monetary Management of California, Inc): 7 stores (the oldest – from 31 Dec 2004);
Check Into Cash (Check Into Cash of California, Inc): 7 stores (the oldest – from 13 Jan 2005);
Cash Central (California Check Cashing Stores, LLC): 7 stores (the oldest – 28 Sep 2006);
ACE Cash Express (Populus Financial Group, Inc): 5 stores (the oldest – from 31 Dec 2004);
Advance America (Cash Advance Centers of California, LLC): 5 stores (the oldest – from 31 Dec 2004);
Cash 1 (Buckeye Check Cashing of California, LLC): 4 stores (the oldest – from 29 Mar 2007);
USA Cash Services (QC Instant Cash of California, Inc): 2 stores (the oldest – from 3 Sept 2009);
Cash Loan 888 (Lending Bandr, LLC): 1 store (works from 29 Jan 2019);
Money Mart Express: 1 store (works from 31 Dec 2004);
Cashmax: 1 store (works from 16 July 2013);
---
Sacramento General Information
Starting in 1839 as a fort near the confluence of the Sacramento and American Rivers, Sacramento got a tremendous boost during the Gold Rush in the late 1840s. Later, it continued to boom thanks to thriving commerce assisted by the two rivers, the Pony Express mail service, and the Transcontinental Railroad. In the 1920s, the city became a charter city, which boosted the energy sector and drew massive investment to the area. This contributed to the growth of education, retail industry, accommodation business, military bases, food processing, etc. Throughout this period, Sacramento has been gaining in population and industrial potential, which created a basis for banking and payday loan lending in the 1990s.
Demographics and Housing
The urban population is 1,854,700 people, the municipal – 501,901. Since 2010, it has increased by more than 35,000 people. The racial composition trend is similar to that of most Californian cities: the non-Hispanic white population continues to decline, while Hispanic and Asian groups have grown. As of now, it is 48.5% of white (including Hispanic and non-Hispanic), 18% Asian, 13.4% African American, 1.6% and 0.7% Pacific and Native respectively.
The median age is 34.3 years old, the biggest shares are comprised of people in their twenties (16.6%) and thirties (15.6%). The median household income is $54,516, average family size is 3.43. The unemployment rate is 9.3, i. e. higher than in San Diego and San Francisco. Most likely, it is because the Port of Sacramento is going through hard times and has pretty much given up to the Port of Stockton, which demonstrates a higher capacity.
The home value is relatively low compared to other major cities of California – $286,886, as is the median rent ($1,349). The rent burden is 20.8%. All this makes homeownership a little more affordable (47.3%).
Business in Sacramento Today
Despite the high unemployment rate, there are plenty of job options in Sacramento. Particularly, there is a good choice of vacancies in the governmental and administration sectors, because Sacramento is the capital of California. Other major employers include Sutter Health, Blue Diamond Growers, Teichert, United Service Automobile Association, The McClatchy Company, etc. As long as the economy is still recovering from the 2007 recession, there is a demand for online payday loan services.
Sacramento Residents Debt-to-Income Ratios
Sacramento residents have 677 median credit score and the average number of late payments is about 4.14. Below represented DTI (Debt-to-Income) ratios shows how Sacramento residents debts stacks up against their income. As of 2020.
Credit Card DTI
4.76%
Mortgage DTI
431.55%
Car Loan DTI
28.76%
Student Loan DTI
37.49%
Sacramento Residents Financial Statistics
Below represented statistics is for Sacramento, Sacramento County, California. As of 2019.
Median age of Sacramento's residents, years
34
Labour force participation rate, %
63.7%
Unemployment rate, %
7.0%
% of residents with no health insurance
5.8%
Median individual income, USD
$31,574
Median household income, USD
$62,335
% of households with income under $35,000
29.0%
% of households with income $35,000 - $75,000
29.0%
% of households with income $75,000 - $100,000
13.1%
% of households with income over $100,000
28.9%
% of households that own their residence
48.5%
Median home value owned by residents, USD
$336,448
Median rent cost, USD
$1,263
Some official sources of data we used to build this page: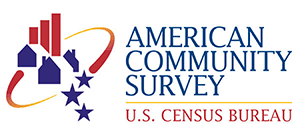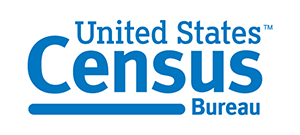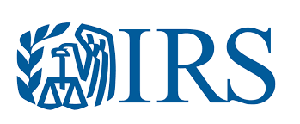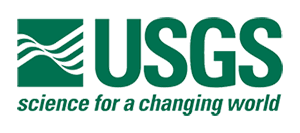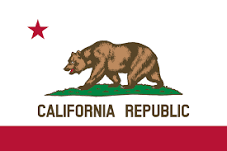 Payday Loans are legal* in California.
36
Local Stores
8
Companies
3363
Reviews
YES
Online Loans