San Diego, CA Payday

Loans

Lenders
13 local stores

from

9 companies

located in

San Diego, CA
All San Diego, CA Lenders Offices
by Rating
Office Address

4.90

202 reviews

tel: 858-273-5709

Hours:

Monday:

9:00 AM – 7:00 PM

Tuesday:

9:00 AM – 7:00 PM

Wednesday:

9:00 AM – 7:00 PM

Thursday:

9:00 AM – 7:00 PM

Friday:

9:00 AM – 7:00 PM

Saturday:

9:00 AM – 5:00 PM

4.50

30 reviews

4090 El Cajon Blvd. #B,

San Diego, CA 92105

show on map

tel: 619-563-6543

Hours:

Monday:

9:00 AM – 6:30 PM

Tuesday:

9:00 AM – 6:30 PM

Wednesday:

9:00 AM – 6:30 PM

Thursday:

9:00 AM – 6:30 PM

Friday:

9:00 AM – 6:30 PM

Saturday:

9:00 AM – 5:00 PM

4.45

11 review

permanently closed

4.30

50 reviews

tel: 619-563-6669

Hours:

Monday:

9:00 AM – 8:00 PM

Tuesday:

9:00 AM – 8:00 PM

Wednesday:

9:00 AM – 8:00 PM

Thursday:

9:00 AM – 8:00 PM

Friday:

9:00 AM – 8:00 PM

Saturday:

10:00 AM – 7:00 PM

Sunday:

10:00 AM – 4:00 PM

4.10

17 reviews

3001 El Cajon Blvd #100,

San Diego, CA 92104

show on map

tel: 619-281-8840

4.00

17 reviews

tel: 619-287-2414

Hours:

Monday:

9:00 AM – 6:00 PM

Tuesday:

9:00 AM – 6:00 PM

Wednesday:

9:00 AM – 6:00 PM

Thursday:

9:00 AM – 6:00 PM

Friday:

9:00 AM – 7:00 PM

Saturday:

9:00 AM – 5:00 PM

3.80

18 reviews

permanently closed

3.60

11 review

tel: 619-825-2822

Hours:

Monday:

9:00 AM – 6:00 PM

Tuesday:

9:00 AM – 6:00 PM

Wednesday:

9:00 AM – 6:00 PM

Thursday:

9:00 AM – 6:00 PM

Friday:

9:00 AM – 6:00 PM

Saturday:

9:00 AM – 12:00 PM

3.55

15 reviews

5163 Clairemont Mesa Blvd,

San Diego, CA 92117

show on map

permanently closed

3.50

496 reviews

tel: 619-640-1799

Hours:

Monday:

10:00 AM – 6:00 PM

Tuesday:

10:00 AM – 6:00 PM

Wednesday:

10:00 AM – 6:00 PM

Thursday:

10:00 AM – 6:00 PM

Friday:

10:00 AM – 6:00 PM

Saturday:

10:00 AM – 2:00 PM

3.45

175 reviews

4120 Clairemont Mesa Blvd., Unit 101-C,

San Diego, CA 92117

show on map

permanently closed

3.25

36 reviews

9211 Clairemont Mesa Blvd #102,

San Diego, CA 92123

show on map

tel: 858-277-1000

Hours:

Monday:

10:00 AM – 6:00 PM

Tuesday:

10:00 AM – 6:00 PM

Wednesday:

10:00 AM – 6:00 PM

Thursday:

10:00 AM – 6:00 PM

Friday:

10:00 AM – 6:00 PM

Saturday:

9:00 AM – 3:00 PM

3.20

234 reviews

tel: 619-464-1731

Hours:

Monday:

8:00 AM – 8:00 PM

Tuesday:

8:00 AM – 8:00 PM

Wednesday:

8:00 AM – 8:00 PM

Thursday:

8:00 AM – 8:00 PM

Friday:

8:00 AM – 8:00 PM

Saturday:

10:00 AM – 6:00 PM
Near By Cities

by Office Count
35 CFPB Complaints in San Diego
There were 35 CFPB complaints in San Diego since Jan 2014.
Complaints over Years
Top 7 Companies
Speedy Cash: 12
Ace Cash Express: 6
Check 'n Go: 6
Check into Cash: 4
Advance America: 3
Community Choice Financial: 3
Checkmate: 1
Top 3 Complaints Issues
Took or threatened to take negative or legal action: 6
Communication tactics: 6
Attempts to collect debt not owed: 6

about Payday Money Centers's office
4090 El Cajon Blvd. #B, San Diego, CA 92105

about Ace Cash Express's office
4874 Genesee Ave, San Diego, CA 92117

about Speedy Cash's office
6686 El Cajon Blvd, San Diego, CA 92115


about Advance America's office
3145 El Cajon Blvd., San Diego, CA 92104

9211 Clairemont Mesa Blvd #102, San Diego, CA 92123


9211 Clairemont Mesa Blvd #102, San Diego, CA 92123
Payday Loans in San Diego
There are a number of payday loan firms in San Diego, which operate on a legal basis and strictly abide by the law, which regulates this kind of activity. There was a time when these firms were spawning and lack of control would result in many citizens falling into the debt pit and facing collection abuse. The current legislation has imposed some limits on payday lenders.

The most reputed lenders in San Diego are USA Checks Cashed, Checkmate, Fast Auto and Payday Loans, America Loans, Sun Cash, The Check Cashing Place, etc.
San Diego Payday Loans Regulation
The loan cap in San Diego and the rest of California is $300 with an APR not exceeding %460. The loan period is 31 days, charges should not exceed 15% per $100. Any and all transactions between a lender and a borrower should be stipulated by an agreement, which should specify loan size, loan period, APR, and other information pertaining to the deal. Lenders are not allowed to take any abusive actions against borrowers, who fail to pay on due dates. To avoid the vicious circle, the law prohibits rollovers and does not allow lenders to grant loans to customers, who have not repaid yet or who are still indebted. Granting loans online is allowed, but the procedure should be controlled.

San Diego City Ordinance
San Diego has passed a zoning law that defines the rules for the location of stores near various objects.
Restricted to commercial zones.
Payday Loans Complaints
The Department of Financial Protection and Innovation (DFPI)
Send a complaint online. (Phone: 1-866-275-2677)
San Diego TimeLine News
January 5, 2011, Council Member Todd Gloria sent the Memorandum to Honorable Major Jerry Sanders, in which he expressed concern about the growing payday loans business in San Diego, and also asked about the capping the interest rates at 36%.
San Diego Payday Loans Stats
The 2011 year, borrowers paid 15.9 mill fees to payday lenders;
The 2021 year,

36 payday loan storefronts

(13 different companies) have active licensees in San Diego. (Source – DFPI)

The Check Cashing Company (The Check Cashing Place, Inc): 18 stores (the oldest – from 31 Dec 2004);
Usa Checks Cashed: 3 stores (the oldest – from 31 Dec 2004);
Advance America (Cash Advance Centers of California, LLC): 3 stores (the oldest – from 31 Dec 2004);
MoneyTree: 2 stores (the oldest – from 31 Dec 2004);
ACE Cash Express (Populus Financial Group, Inc): 2 stores (the oldest one work from 25 Oct 2006);

Checks-N-Advance (Jil, Inc): 1 store (works from 31 Dec 2004);
Payday Money Centers (Payday Loan, LLC): 1 store (works from 31 Dec 2004);
Speedy Cash: 1 store (works from 16 Jan 2015);
CheckMate: 1 store (31 Oct 2014);
Urbane Lending Group (Toai Dinh Nguyen & Thuan-Vi Nguyen): 1 store (works from 01 Feb 2007);
Check Into Cash (Check Into Cash of California, Inc): 1 store (works from 13 Jan 2005);
Sun Cash: 1 store (works from 31 Dec 2004);
Usa Checks Cashed: 1 store (works from 24 Feb 2020).
---
San Diego General Information
San Diego one of California's largest cities (only second to Los Angeles) and the eighth largest one in the United States. Situated in a year-round climate and scenic coastal area, it has become an attraction for a variety of businesses, including mortgage and payday loan lenders. These have taken up quite a niche in the city's and county's market. Most likely, that would be because there is a good share of the small- and middle-income population, who usually address such firms. In many ways, payday lenders have attracted clientele by offering an opportunity to apply for a loan online and get the cash almost immediately.
How It Started
San Diego's economy exploded in the late 1800s through the early 1990s, fueled by land speculation and railroad construction and finally shaped by the military sector pretty much boosted by the Spanish-American War. Favorable weather conditions and geographic location made it an attraction for the navy and aviators. During the two world wars, the construction of the Panama Canal predetermined the city's fate of being a major military, commercial, and transportation hub. Today, these areas have been supplemented by tourism, real estate, high-tech, and the banking industry. The latter laid the ground for the now thriving payday lending market.
Demographic and Social Makeup
As of now, San Diego boasts a municipal population of 1,419,520 people; the urban area counts 3, 210,310 people. The racial composition seems to reflect the general trend observed across the nation: the white population is decreasing relative to Hispanics and Asians. From 1990 until 2010, it was down by around 20%. Last estimates say that there are 64.7% of whites, 30% of Hispanic/Latinos, 16.8% of Asians, and 6.4% of African Americans. The city's rapidly growing economy attracts people from around the world, putting San Diego on the list of the fastest-growing cities in the USA.
The population appears to be younger than in some other places in California: the median age is 34.3 y/o; 67.6% of people are economically active, the unemployment rate is 7%. Family dual income is $54.200.
Homeownership is 46.8%, and it appears to be more affordable for married couples than for individuals, regardless of sex. The median home value is $523,012 with rent size averaging $1925 and annual rent burden reaching 22.8%.
The continuing increase in population goes hand in hand with social stratification. As long as there is a significant share of the low- and middle-income population in San Diego, there is ample ground for the payday lending segment to evolve.
Businesses in San Diego
San Diego is home to several major wireless technology manufacturers, such as Qualcomm, LG Electronics, Nokia, Cricket Communications, Kyocera International, and Novatel Wireless. The biotechnology sector is represented by hundreds of companies. The United States Navy and the University of California are among the biggest employers in the area.
San Diego Residents Debt-to-Income Ratios
San Diego residents have 715 median credit score and the average number of late payments is about 3.12. Below represented DTI (Debt-to-Income) ratios shows how San Diego residents debts stacks up against their income. As of 2020.
Credit Card DTI
5.14%
Mortgage DTI
582.59%
Car Loan DTI
24.17%
Student Loan DTI
35.08%
San Diego Residents Financial Statistics
Below represented statistics is for San Diego, San Diego County, California. As of 2019.
Median age of San Diego's residents, years
34
Labour force participation rate, %
67.7%
Unemployment rate, %
5.8%
% of residents with no health insurance
7.8%
Median individual income, USD
$36,609
Median household income, USD
$79,673
% of households with income under $35,000
21.5%
% of households with income $35,000 - $75,000
25.9%
% of households with income $75,000 - $100,000
12.9%
% of households with income over $100,000
39.7%
% of households that own their residence
46.8%
Median home value owned by residents, USD
$602,572
Median rent cost, USD
$1,695
Some official sources of data we used to build this page: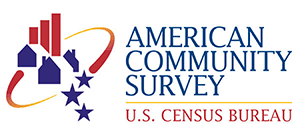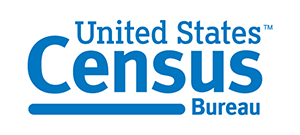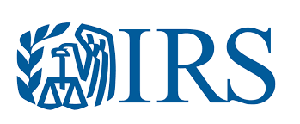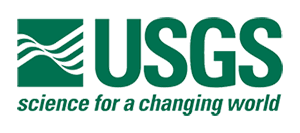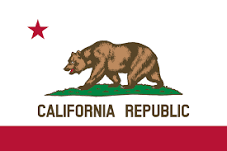 Payday Loans are legal* in California.
13
Local Stores
9
Companies
1312
Reviews
YES
Online Loans