Los Angeles, CA Payday

Loans

Lenders
56 local stores

from

8 companies

located in

Los Angeles, CA
All Los Angeles, CA Lenders Offices
by Rating
Office Address

5.00

449 reviews

tel: 323-778-8791

Hours:

Monday:

9:00 AM – 7:00 PM

Tuesday:

9:00 AM – 7:00 PM

Wednesday:

9:00 AM – 7:00 PM

Thursday:

9:00 AM – 7:00 PM

Friday:

9:00 AM – 7:00 PM

Saturday:

9:00 AM – 5:00 PM

5.00

174 reviews

tel: 323-870-2097

5.00

119 reviews

permanently closed

5.00

3 reviews

Continental Currency Services

tel: 323-296-6052

Hours:

Monday:

10:00 AM – 7:00 PM

Tuesday:

10:00 AM – 7:00 PM

Wednesday:

10:00 AM – 7:00 PM

Thursday:

10:00 AM – 7:00 PM

Friday:

10:00 AM – 7:00 PM

Saturday:

9:00 AM – 6:00 PM

4.90

265 reviews

11252 S Normandie Ave,

Los Angeles, CA 90044

show on map

tel: 323-755-9274

Hours:

Monday:

9:00 AM – 7:00 PM

Tuesday:

9:00 AM – 7:00 PM

Wednesday:

9:00 AM – 7:00 PM

Thursday:

9:00 AM – 7:00 PM

Friday:

9:00 AM – 7:00 PM

Saturday:

9:00 AM – 5:00 PM

4.90

215 reviews

653 E El Segundo Blvd,

Los Angeles, CA 90059

show on map

tel: 323-756-1443

Hours:

Monday:

9:00 AM – 7:00 PM

Tuesday:

9:00 AM – 7:00 PM

Wednesday:

9:00 AM – 7:00 PM

Thursday:

9:00 AM – 7:00 PM

Friday:

9:00 AM – 7:00 PM

Saturday:

9:00 AM – 5:00 PM

4.90

129 reviews

permanently closed

4.80

322 reviews

tel: 323-733-3961

Hours:

Monday:

8:00 AM – 7:00 PM

Tuesday:

8:00 AM – 7:00 PM

Wednesday:

8:00 AM – 7:00 PM

Thursday:

8:00 AM – 7:00 PM

Friday:

8:00 AM – 7:00 PM

Saturday:

9:00 AM – 5:00 PM

4.80

291 review

tel: 323-569-4929

Hours:

Monday:

9:00 AM – 7:00 PM

Tuesday:

9:00 AM – 7:00 PM

Wednesday:

9:00 AM – 7:00 PM

Thursday:

9:00 AM – 7:00 PM

Friday:

9:00 AM – 7:00 PM

Saturday:

9:00 AM – 5:00 PM

4.80

195 reviews

permanently closed

4.80

171 review

tel: 213-413-6257

Hours:

Monday:

9:00 AM – 7:00 PM

Tuesday:

9:00 AM – 7:00 PM

Wednesday:

9:00 AM – 7:00 PM

Thursday:

9:00 AM – 7:00 PM

Friday:

9:00 AM – 7:00 PM

Saturday:

9:00 AM – 5:00 PM

4.80

129 reviews

permanently closed

4.80

120 reviews

tel: 323-290-5991

Hours:

Monday:

9:00 AM – 7:00 PM

Tuesday:

9:00 AM – 7:00 PM

Wednesday:

9:00 AM – 7:00 PM

Thursday:

9:00 AM – 7:00 PM

Friday:

9:00 AM – 7:00 PM

Saturday:

9:00 AM – 4:00 PM

4.70

87 reviews

8608 South Vermont Avenue,

Los Angeles, CA 90044

show on map

tel: 323-753-2274

Hours:

Monday:

9:00 AM – 7:00 PM

Tuesday:

9:00 AM – 7:00 PM

Wednesday:

9:00 AM – 7:00 PM

Thursday:

9:00 AM – 7:00 PM

Friday:

9:00 AM – 7:00 PM

Saturday:

9:00 AM – 5:00 PM

4.60

16 reviews

Continental Currency Services

tel: 323-292-3651

Hours:

Monday:

9:00 AM – 7:00 PM

Tuesday:

9:00 AM – 7:00 PM

Wednesday:

9:00 AM – 7:00 PM

Thursday:

9:00 AM – 7:00 PM

Friday:

9:00 AM – 7:00 PM

Saturday:

9:00 AM – 7:00 PM

Sunday:

10:00 AM – 3:00 PM

4.50

26 reviews

Continental Currency Services

tel: 310-837-4421

Hours:

Monday:

9:00 AM – 8:00 PM

Tuesday:

9:00 AM – 8:00 PM

Wednesday:

9:00 AM – 8:00 PM

Thursday:

9:00 AM – 8:00 PM

Friday:

9:00 AM – 8:00 PM

Saturday:

9:00 AM – 8:00 PM

Sunday:

8:00 AM – 8:00 PM

4.45

317 reviews

500 E Washington Blvd,

Los Angeles, CA 90015

show on map

tel: 213-741-0451

Hours:

Monday:

9:00 AM – 7:00 PM

Tuesday:

9:00 AM – 7:00 PM

Wednesday:

9:00 AM – 7:00 PM

Thursday:

9:00 AM – 7:00 PM

Friday:

9:00 AM – 7:00 PM

Saturday:

10:00 AM – 4:00 PM

4.40

136 reviews

tel: 323-296-0260

Hours:

Monday:

10:00 AM – 6:00 PM

Tuesday:

10:00 AM – 6:00 PM

Wednesday:

10:00 AM – 6:00 PM

Thursday:

10:00 AM – 6:00 PM

Friday:

10:00 AM – 6:00 PM

Saturday:

10:00 AM – 6:00 PM

4.30

14 reviews

Continental Currency Services

1457 E. Florence #115,

Los Angeles, CA 90001

show on map

tel: 323-582-7665

Hours:

Monday:

9:30 AM – 7:00 PM

Tuesday:

9:30 AM – 7:00 PM

Wednesday:

9:30 AM – 7:00 PM

Thursday:

9:30 AM – 7:00 PM

Friday:

9:30 AM – 7:00 PM

Saturday:

10:00 AM – 5:00 PM

Sunday:

10:00 AM – 4:00 PM

4.30

7 reviews

Continental Currency Services

5824 South Vermont Ave,

Los Angeles, CA 90044

show on map

tel: 323-751-5044

Hours:

Monday:

8:00 AM – 7:00 PM

Tuesday:

8:00 AM – 7:00 PM

Wednesday:

8:00 AM – 7:00 PM

Thursday:

8:00 AM – 7:00 PM

Friday:

8:00 AM – 7:00 PM

Saturday:

8:00 AM – 7:00 PM

Sunday:

8:00 AM – 7:00 PM

4.20

390 reviews

tel: 323-953-4880

Hours:

Monday:

10:00 AM – 6:00 PM

Tuesday:

10:00 AM – 6:00 PM

Wednesday:

10:00 AM – 6:00 PM

Thursday:

10:00 AM – 6:00 PM

Friday:

10:00 AM – 6:00 PM

Saturday:

10:00 AM – 2:00 PM

4.20

12 reviews

Continental Currency Services

tel: 323-569-8518

Hours:

Monday:

9:00 AM – 7:00 PM

Tuesday:

9:00 AM – 7:00 PM

Wednesday:

9:00 AM – 7:00 PM

Thursday:

9:00 AM – 7:00 PM

Friday:

9:00 AM – 7:00 PM

Saturday:

8:00 AM – 6:00 PM

Sunday:

10:00 AM – 3:30 PM

4.15

163 reviews

tel: 323-276-8809

Hours:

Monday:

9:00 AM – 7:00 PM

Tuesday:

9:00 AM – 7:00 PM

Wednesday:

9:00 AM – 7:00 PM

Thursday:

9:00 AM – 7:00 PM

Friday:

9:00 AM – 7:00 PM

Saturday:

9:00 AM – 5:00 PM

3.90

269 reviews

tel: 323-298-8850

Hours:

Monday:

8:00 AM – 7:00 PM

Tuesday:

8:00 AM – 7:00 PM

Wednesday:

8:00 AM – 7:00 PM

Thursday:

8:00 AM – 7:00 PM

Friday:

8:00 AM – 7:00 PM

Saturday:

9:00 AM – 6:00 PM

3.90

15 reviews

permanently closed

3.70

611 review

tel: 323-779-2571

Hours:

Monday:

10:00 AM – 6:00 PM

Tuesday:

10:00 AM – 6:00 PM

Wednesday:

10:00 AM – 6:00 PM

Thursday:

10:00 AM – 6:00 PM

Friday:

10:00 AM – 6:00 PM

Saturday:

10:00 AM – 6:00 PM

3.70

306 reviews

tel: 323-584-8211

Hours:

Monday:

9:00 AM – 7:00 PM

Tuesday:

9:00 AM – 7:00 PM

Wednesday:

9:00 AM – 7:00 PM

Thursday:

9:00 AM – 7:00 PM

Friday:

9:00 AM – 7:00 PM

Saturday:

9:00 AM – 5:00 PM

3.70

243 reviews

tel: 323-415-6600

Hours:

Monday:

9:00 AM – 7:00 PM

Tuesday:

9:00 AM – 7:00 PM

Wednesday:

9:00 AM – 7:00 PM

Thursday:

9:00 AM – 7:00 PM

Friday:

9:00 AM – 7:00 PM

Saturday:

9:00 AM – 5:00 PM

3.70

9 reviews

Continental Currency Services

tel: 323-888-9632

Hours:

Monday:

9:00 AM – 6:30 PM

Tuesday:

9:00 AM – 6:30 PM

Wednesday:

9:00 AM – 6:30 PM

Thursday:

9:00 AM – 6:30 PM

Friday:

9:00 AM – 7:00 PM

Saturday:

9:00 AM – 6:00 PM

Sunday:

10:30 AM – 4:00 PM

3.65

442 reviews

454 W Florence Ave Unit 102/103,

Los Angeles, CA 90003

show on map

tel: 323-751-7509

Hours:

Monday:

8:00 AM – 8:00 PM

Tuesday:

8:00 AM – 8:00 PM

Wednesday:

8:00 AM – 8:00 PM

Thursday:

8:00 AM – 8:00 PM

Friday:

8:00 AM – 8:00 PM

Saturday:

10:00 AM – 6:00 PM

3.65

125 reviews

permanently closed

3.60

191 review

permanently closed

3.60

70 reviews

permanently closed

3.50

17 reviews

10401 Venice Blvd, #103,

Los Angeles, CA 90034

show on map

permanently closed

3.45

492 reviews

tel: 323-789-1210

Hours:

Monday:

8:00 AM – 7:00 PM

Tuesday:

8:00 AM – 7:00 PM

Wednesday:

8:00 AM – 7:00 PM

Thursday:

8:00 AM – 7:00 PM

Friday:

8:00 AM – 7:00 PM

Saturday:

9:00 AM – 6:00 PM

3.40

507 reviews

permanently closed

3.40

367 reviews

3447 E Cesar E Chavez Ave,

Los Angeles, CA 90063

show on map

tel: 323-268-2825

Hours:

Monday:

8:00 AM – 8:00 PM

Tuesday:

8:00 AM – 8:00 PM

Wednesday:

8:00 AM – 8:00 PM

Thursday:

8:00 AM – 8:00 PM

Friday:

8:00 AM – 8:00 PM

Saturday:

10:00 AM – 6:00 PM

3.40

7 reviews

Continental Currency Services

4209 Washington Blvd,

Los Angeles, CA 90018

show on map

permanently closed

3.35

11 review

Continental Currency Services

tel: 323-938-4070

Hours:

Monday:

9:30 AM – 6:00 PM

Tuesday:

9:30 AM – 6:00 PM

Wednesday:

9:30 AM – 6:00 PM

Thursday:

9:30 AM – 6:00 PM

Friday:

9:30 AM – 7:00 PM

Saturday:

9:00 AM – 6:00 PM

Sunday:

10:00 AM – 4:00 PM

3.30

156 reviews

tel: 323-964-1247

Hours:

Monday:

9:00 AM – 7:00 PM

Tuesday:

9:00 AM – 7:00 PM

Wednesday:

9:00 AM – 7:00 PM

Thursday:

9:00 AM – 7:00 PM

Friday:

9:00 AM – 7:00 PM

Saturday:

9:00 AM – 6:00 PM

3.30

23 reviews

107 N. Avenue 64, Suite A,

Los Angeles, CA 90042

show on map

permanently closed

3.30

15 reviews

Continental Currency Services

tel: 323-734-8632

Hours:

Monday:

9:00 AM – 8:00 PM

Tuesday:

9:00 AM – 8:00 PM

Wednesday:

9:00 AM – 8:00 PM

Thursday:

9:00 PM – 8:00 AM

Friday:

9:00 AM – 8:00 PM

Saturday:

9:00 AM – 8:00 PM

Sunday:

10:00 AM – 5:00 PM

3.20

266 reviews

tel: 213-382-2390

Hours:

Monday:

9:00 AM – 7:00 PM

Tuesday:

9:00 AM – 7:00 PM

Wednesday:

9:00 AM – 7:00 PM

Thursday:

9:00 AM – 7:00 PM

Friday:

9:00 AM – 7:00 PM

Saturday:

9:00 AM – 5:00 PM

3.20

28 reviews

California Check Cashing Stores

3404 W. Florence Ave,

Los Angeles, CA 90043

show on map

tel: 323-778-1200

Hours:

Monday:

9:00 AM – 7:00 PM

Tuesday:

9:00 AM – 7:00 PM

Wednesday:

9:00 AM – 7:00 PM

Thursday:

9:00 AM – 7:00 PM

Friday:

9:00 AM – 7:00 PM

Saturday:

10:00 AM – 6:00 PM

3.05

19 reviews

permanently closed

2.95

245 reviews

tel: 323-731-2445

Hours:

Monday:

9:00 AM – 7:00 PM

Tuesday:

9:00 AM – 7:00 PM

Wednesday:

9:00 AM – 7:00 PM

Thursday:

9:00 AM – 7:00 PM

Friday:

9:00 AM – 7:00 PM

Saturday:

9:00 AM – 5:00 PM

2.95

201 review

tel: 323-789-4990

Hours:

Monday:

9:00 AM – 7:00 PM

Tuesday:

9:00 AM – 7:00 PM

Wednesday:

9:00 AM – 7:00 PM

Thursday:

9:00 AM – 7:00 PM

Friday:

9:00 AM – 7:00 PM

Saturday:

9:00 AM – 5:00 PM

2.95

52 reviews

Continental Currency Services

tel: 213-624-1666

Hours:

Monday:

8:00 AM – 7:30 PM

Tuesday:

8:00 AM – 7:30 PM

Wednesday:

8:00 AM – 7:30 PM

Thursday:

8:00 AM – 7:30 PM

Friday:

8:00 AM – 7:30 PM

Saturday:

9:00 AM – 7:00 PM

Sunday:

10:00 AM – 4:00 PM

2.90

7 reviews

Continental Currency Services

4373 South Vermont Ave,

Los Angeles, CA 90037

show on map

tel: 323-232-6006

Hours:

Monday:

9:00 AM – 7:00 PM

Tuesday:

9:00 AM – 7:00 PM

Wednesday:

9:00 AM – 7:00 PM

Thursday:

9:00 AM – 7:00 PM

Friday:

9:00 AM – 7:00 PM

Saturday:

9:00 AM – 6:00 PM

Sunday:

10:00 AM – 6:00 PM

2.85

30 reviews

Continental Currency Services

tel: 213-383-9230

Hours:

Monday:

8:00 AM – 8:00 PM

Tuesday:

8:00 AM – 8:00 PM

Wednesday:

8:00 AM – 8:00 PM

Thursday:

8:00 AM – 8:00 PM

Friday:

8:00 AM – 8:00 PM

Saturday:

8:30 AM – 7:00 PM

Sunday:

9:00 AM – 6:00 PM

2.75

20 reviews

Continental Currency Services

11712 Wilmington Ave,

Los Angeles, CA 90059

show on map

tel: 323-567-7200

Hours:

Monday:

8:00 AM – 8:00 PM

Tuesday:

8:00 AM – 8:00 PM

Wednesday:

8:00 AM – 8:00 PM

Thursday:

8:00 AM – 8:00 PM

Friday:

8:00 AM – 8:00 PM

Saturday:

8:00 AM – 7:00 PM

Sunday:

10:00 AM – 4:00 PM

2.70

26 reviews

Continental Currency Services

tel: 323-758-6632

Hours:

Monday:

8:15 AM – 9:00 PM

Tuesday:

8:15 AM – 9:00 PM

Wednesday:

8:15 AM – 9:00 PM

Thursday:

8:15 AM – 9:00 PM

Friday:

8:15 AM – 9:00 PM

Saturday:

8:15 AM – 8:00 PM

Sunday:

8:15 AM – 7:00 PM

2.60

29 reviews

California Check Cashing Stores

3127 N. San Fernando Road,

Los Angeles, CA 90065

show on map

permanently closed

2.25

5 reviews

5150 Huntington Drive, Suite 107,

Los Angeles, CA 90032

show on map

permanently closed

1.95

10 reviews

Continental Currency Services

2417 E. Cesar Chavez Ave,

Los Angeles, CA 90033

show on map

tel: 323-260-4830

Hours:

Monday:

9:00 AM – 7:00 PM

Tuesday:

9:00 AM – 7:00 PM

Wednesday:

9:00 AM – 7:00 PM

Thursday:

9:00 AM – 7:00 PM

Friday:

9:00 AM – 7:00 PM

Saturday:

11:00 AM – 6:00 PM

Sunday:

11:30 AM – 4:00 PM

1.50

8 reviews

Continental Currency Services

1675 S. Martin Luther King Blvd,

Los Angeles, CA 90062

show on map

tel: 323-296-2669

Hours:

Monday:

8:00 AM – 8:00 PM

Tuesday:

8:00 AM – 8:00 PM

Wednesday:

8:00 AM – 8:00 PM

Thursday:

8:00 AM – 8:00 PM

Friday:

8:00 AM – 9:00 PM

Saturday:

8:00 AM – 8:00 PM

Sunday:

9:00 AM – 6:00 PM
Near By Cities

by Office Count
128 CFPB Complaints in Los Angeles
There were 128 CFPB complaints in Los Angeles since Nov 2013.
Complaints over Years
Top 8 Companies
Speedy Cash: 46
Ace Cash Express: 30
Community Choice Financial: 14
Check 'n Go: 14
Advance America: 11
Check into Cash: 9
Money Mart: 3
LendNation: 1
Top 3 Complaints Issues
Charged fees or interest I didn't expect: 19
Attempts to collect debt not owed: 17
Communication tactics: 13


about Ace Cash Express's office
3359 Whittier Blvd, Los Angeles, CA 90023


about Advance America's office
1008 N. Vermont, Los Angeles, CA 90029

about Continental Currency Services's office
4201 West Pico, Los Angeles, CA 90019

about Ace Cash Express's office
3619 S La Brea Ave, Los Angeles, CA 90016

about Ace Cash Express's office
2850 Crenshaw Blvd, Los Angeles, CA 90016

about Ace Cash Express's office
2534 Daly St, Los Angeles, CA 90031
Payday Loans in Los Angeles
Los Angeles is a major city located in Southern California, the USA. Being the second most populous one in the United States, it concentrates a good share of political, financial, and business life both inside and outside the nation. It is home to thousands of organizations, both major and minor, which deal in areas concerning the scope of financial and business matters – banks, industrial enterprises, trade- and business centers, payday lenders, pawnshops, etc.
Los Angeles offers a range of venues for those who are facing a financial emergency: there one can find several legally operating payday loan lending organizations. They offer quick loans, which could help one bridge a financial gap between the current day and the next paycheck. The best-known ones include Continental Currency Services, Ace Cash Express, Speedy Cash, Check into Cash, Advance America, Check'n Go. Some of these have expanded into networks with about 20 offices distributed around the city, as well as nearby cities (Anaheim, Fullerton, Pamona, Pasadena, Ontario, etc.) It is quite so possible to get a loan without having to attend an office: major payday loan lenders provide loans online.
Los Angeles Payday Loans Legal Aspects
Although payday loans are a legal practice in Los Angeles, the law of California tends to be a little restrictive on lenders and borrowers. Lenders are not allowed to grant more than $300 and for longer than 31 days. Charges should not exceed 15% per $100, the APR cap is 460%.
The local law does not allow rollovers or any rough actions against borrowers who fail to pay on time. Borrowers are not allowed to discharge an existing debt by taking another loan. This appears to be part of the effort to secure residents against continuous indebtedness. Generally, payday loan lenders are less tough on clients with poor credit histories than banks. The whole procedure takes several minutes or even moments for those who use an online service.
Complain in Los Angeles
Department of Consumer and Business Affairs
Send payday loan complaints by special form.
Los Angeles Payday Loans Stats
In the 2008 year:

Los Angeles County had 27% of all payday loan lenders in California or 6.3 lenders per 100,000 residents.

The California Budget Project showed how the stores are located in the districts regarding income.
Store Locations vs Household Income
Census.gov Data of Households Income as of 2019 and Offices Distribution as of 2021.
Legend:
Less than $25,000
$25,001 - $50,000
$50,001 - $75,000
$75,001 - +$100,000
Los Angeles is a major city located in Southern California, which offers around 56 payday loan lending organizations. The number is not a small one. But why does such a large city with a supposedly high median income has so many loans stores? To see the correlation between the number of payday loans stores and household income, let's turn to the map.
Despite the average Los Angeles household income of $62,000, the map shows a number of up-to-­$50,000-income households in most southern districts: Central Alameda, Avalon Gardens, Vermont Square, and more.
Along with it, we find more payday loans stores in these low-income neighborhoods. The densest districts include South Los Angeles, Westlake, or Park Mesa Heights. The correlation persists in some northern areas of the city as well – Panorama City and Van Nuys districts, for example, have households with lower income and, accordingly, more organizations of the kind.
The same tendency can be seen in the low-income suburbs of Los Angeles to the North-East (El Monte district) and South-East (Huntington Park, Compton, Bell Gardens) of the city where a greater number of payday loan stores are located.
On the contrary, the areas with household income exceeding $75,000 don't abound in payday loans stores. Thus, we can't see any payday lenders in northern (Shadow Hills, Granada Hills), north-western (Tarzana, Encino, Bel Air), and western areas (Playa Vista, Century City, Beverly Hills) of Los Angeles.
In this way, the map proves that in Los Angeles payday lenders are most likely to be found in districts with households earning up to $50,000 on average.
Los Angeles Timeline News
November 2017, the Los Angeles County Board of Supervisors got a letter from the community (signed by 80 leaders) to limit payday loans in the city. The call is aimed at limiting the location of storefronts near densely populated places.
Los Angeles Financial Assistance
---
Houston General Information
Located in Southern California, on the Pacific coast, Los Angeles is the seat of the Los Angeles county that encompasses scores of towns and cities and several islands. The city sprawls between the coast and a range of low mountains, actually being a group of settlements loosely connected to the downtown area.
Los Angeles was founded in 1781 when several Mexican families arrived and settled in the area. At that time, the would-be city of Los Angeles was but a small bunch of brick homes. It was named El Pueblo de la Reyna de Los Angeles (the Spanish for "The Town of the Queen of the Angels") and later the Сuidad des Los Angeles (the Spanish for "The City of Angels"). The area was under Spanish/Mexican rule until 1848 when the city and the rest of Southern California became part of the United States. The city itself was incorporated as the seat for the County of Los Angeles in 1850.
The Gold Rush was the first major economic boost for the area, as it attracted hundreds of residents to the Antelope Valley and areas north of the town. The inflow of settlers continued through the Civil War and afterward, resulting in a boom of the mining industry and extraction/shipment of gold and other high-value metals (silver and copper). By the time of incorporation, Los Angeles became a melting pot of cultures brought in by Indians, Spaniards, Mexicans, African Americans, English, French, Germans, Chinese.
The immigration continued through the 20th century and contributed to the city's economic growth (railroad building, oil industry, agriculture, irrigation, etc.) and its extremely diverse culture represented by more than 100 nationalities. The introduction of television in the 1950s fueled the developing movie industry and paved the way for what now is the biggest symbol of the entertainment industry – Hollywood. As the region's economy grew, major banking institutions would arrive and settle here to provide loans for thriving businesses.
Los Angeles Today: Population and Housing
Today's Los Angeles population is approaching 4 million (municipal) and 13 million (urban) residents. The city is renowned for its ethnic diversity. Largely, it resulted from the 1960s immigration policies, which welcomed all skilled and educated U.S. residents regardless of race or ethnicity. The continuing immigration, both legal and illegal, from inside the country, as well as from Mexico, Central and Latin America (high birth rate areas) resulted in the Hispanic/Latino population outnumbering the non-Hispanic white population (50% to 30%). The African American population accounts for 9%, Asian – for 11%.
Along with Hispanic, West European, and African American groups, today's Los Angeles population is presented by Japanese, Chinese, Vietnamese, Korean, Russian, Iranian, Philippine, Thai, Iranian, Arab, Cambodian, and many other communities.
Today's Los Angeles is witnessing racial resegregation, as the number of whites continues to decrease, while the Latino and Asian populations are booming. It is expected that in areas like Covina, for example, the Latino population will prevail in the foreseeable future. This happens because Latinos and Asians demonstrate a much higher birth rate and a more pronounced community spirit.
Right now, the median age of Los Angeles's population is around 35 years old. Labor force participation reaches 66% with an unemployment rate of 8.1. The median family dual income is around $54,000 at the same time the median individual income value is $25,302.
The proportion of low-, medium- and high-income population tends to be roughly equal:
20% of the population have a yearly income of $20,000 or lower;
27% – $20,000 to 50,000;
about 26% of the population get paid $50,000 to $100,000
and about 27% boast an income of $100,000 or higher.
Given the fact that payday loans are mostly the choice of low- and medium-income people (47% of the Los Angeles population), payday lenders are in for a treat in Los Angeles. That's why there are quite a plethora of such companies in the city and the rest of the state.
Los Angeles boasts a dynamic and competitive housing and real estate market compared to many U.S. cities. Over the period between 2017 and 2018 home prices grew substantially (in some areas by 8% or so). By now the growth has tapered and averages 3%. In June 2019, the average home price in the City of Los Angeles was $618,000. With a median rent size of $2085 and a rent burden (a percentage of the median renter's household income) of 27% – among the highest in the United States – up to 36.8% of residents own a home.
Business in Los Angeles
Until the 1990s, lots of other companies representing different spheres of economy, such as technology, aerospace, petroleum, had branch offices or were headquartered in and around Los Angeles. The 1990s recession contributed to a shift toward retail, entertainment, finance, banking, lending (particularly payday lending), accommodation, restaurant, education, government, and other non-manufacturing businesses.
Los Angeles and the rest of California are home to a lot of businesses representing a variety of spheres. For example, Wells Fargo (San Francisco) is a top financial service with a staff of around 259,000 employees. The Walt Disney Company (Burbank), Paramount Pictures, and Twentieth Century Fox Film Corp (the City of Los Angeles) are large and world-renowned media groups. The Los Angeles United School District is a major public educational center with a staff of more than 37,000 employees. Californian authorities impose sales and use taxes that are among the highest in the United States. This makes it hard for minor companies to withstand financial burdens.
Los Angeles Residents Debt-to-Income Ratios
Los Angeles residents have 675 median credit score and the average number of late payments is about 3.78. Below represented DTI (Debt-to-Income) ratios shows how Los Angeles residents debts stacks up against their income. As of 2020.
Credit Card DTI
6.01%
Mortgage DTI
737.30%
Car Loan DTI
29.84%
Student Loan DTI
42.90%
Los Angeles Residents Financial Statistics
Below represented statistics is for Los Angeles, Los Angeles County, California. As of 2019.
Median age of Los Angeles's residents, years
35
Labour force participation rate, %
66.6%
Unemployment rate, %
6.3%
% of residents with no health insurance
11.4%
Median individual income, USD
$28,072
Median household income, USD
$62,142
% of households with income under $35,000
30.4%
% of households with income $35,000 - $75,000
26.9%
% of households with income $75,000 - $100,000
11.4%
% of households with income over $100,000
31.3%
% of households that own their residence
36.8%
Median home value owned by residents, USD
$636,583
Median rent cost, USD
$1,450
Some official sources of data we used to build this page: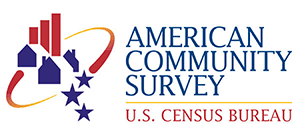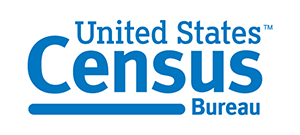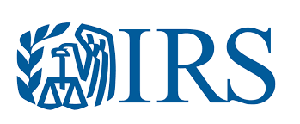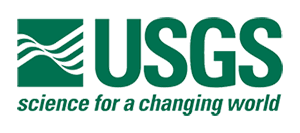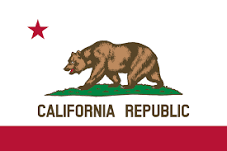 Payday Loans are legal* in California.
56
Local Stores
8
Companies
8572
Reviews
YES
Online Loans