Payday Loans Online
is a hassle-free process with no paperwork.
Cincinnati, OH Payday

Loans

Lenders
16 local stores

from

3 companies

located in

Cincinnati, OH
All Cincinnati, OH Lenders Offices
by Rating
Office Address

4.90

188 reviews

10589 Springfield Pike,

Cincinnati, OH 45215

show on map

tel: 513-771-1114

4.90

159 reviews

tel: 513-641-0756

4.90

157 reviews

tel: 513-528-2100

4.90

102 reviews

tel: 513-923-2247

4.80

137 reviews

tel: 513-751-2274

4.10

9 reviews

2003 W. Galbraith Road,

Cincinnati, OH 45239

show on map

tel: 513-931-7300

3.90

11 review

tel: 513-741-3777

3.80

20 reviews

tel: 513-929-4155

3.40

19 reviews

tel: 513-761-6003

3.40

13 reviews

tel: 513-471-0548

3.40

10 reviews

tel: 513-947-9551

2.80

8 reviews

tel: 513-851-3100

2.70

39 reviews

tel: 513-598-9551

2.70

7 reviews

tel: 513-772-4520

2.40

8 reviews

tel: 513-936-9995

2.00

4 reviews

tel: 513-481-3222
Near By Cities

by Office Count
18 CFPB Complaints in Cincinnati
There were 18 CFPB complaints in Cincinnati since Nov 2013.
Complaints over Years
Top 7 Companies
Community Choice Financial: 7
Check 'n Go: 5
CheckSmart: 2
Speedy Cash: 1
Ace Cash Express: 1
Advance America: 1
Check into Cash: 1
Top 3 Complaints Issues
Communication tactics: 4
Charged fees or interest I didn't expect: 3
Was approved for a loan, but didn't receive the money: 2

about Advance America's office
8320 Colerain Avenue, Cincinnati, OH 45239

KNVY RENOVATIONS Karin Gray
@google
about CheckSmart's office
6582 Glenway Avenue, Cincinnati, OH 45211

about Advance America's office
8320 Colerain Avenue, Cincinnati, OH 45239
Cincinnati is Ohio's third largest city and the USA's 64th largest. At a certain stage, the city witnessed a tremendous population growth and was the most rapidly growing one. Today, it boasts a diversified economy, rich cultural heritage and potential for tourist business. The city's sights create a clear and intriguing picture of its past and make many USA residents want to visit it.
Financial companies, particularly payday loan lenders, operate in Cincinnati. Payday loans are permitted by law, and any one in need of quick money can address any of the 20 storefront offices and apply for a loan. These offices are run by six companies that work in Ohio and other states: Ace Cash Express, Advance America, Check'n Go, Check into Cash, CheckSmart and Quik Cash. 
Payday Loans in Cincinnati: Legal Aspects
Both online and storefront payday lenders in Cincinnati must get a short-term-loan-law license. Payday loans are granted for a period of 91 days to 1 year, loan size should not exceed $1000. Lawmakers have taken steps to limit the APR, and now it should not be higher than 28%. Rollovers are not allowed. Only one loan can be granted to a borrower at a time.
There were times, however, when lenders could bypass the payday loan law and register as mortgage lenders. This would result in extremely high APRs (up to 667%) and lots of borrowers falling into a debt trap. The current law was accepted and came into effect in 2018 and made things a little easier for borrowers and tougher for avaricious lenders.
History and Geography
Cincinnati's history started in 1788, and began to develop as Fort Washington was established in what is now Cincinnati's downtown area. The settlement grew, and it became a town in 1802. In 1819 it was incorporated as a city, and by 1850 its population exceeded 115,000 people. Largely, the rapid growth was due to its favorable geographic location on the bank of the Ohio River, as new settlers would arrive and stop here. Cincinnati is renowned for the Defense of Cincinnati, which secured the city against the hardships of the Civil War. 
The city grew industrially, as the construction of the Miami and Erie Canal started in 1825. In the years following the 1850s, Cincinnati began to develop a streetcar system. Its well-developed transportation coupled with favorable geography pretty much mitigated the Great Depression's impact, as trade continued and helped lots of businesses and industries through the hard times.
Cincinnati is located at the intersection of Kentucky, Ohio and Indiana, so it is informally known as the Greater Cincinnati Tri-State Area. Placed on a plateau that surrounds the Ohio River, it is part of the Midwest area. The area covers 79.6 square miles. The climate is near subtropical with hot and humid summers and mild and snowy windows. 
Population
As of 2019, Cincinnati's proper population was 301,301 and metropolitan population was 1,648,250 people. Median age is 32.4 years old; average family size is 3.1 people. Median dual family income is around $45,100, median household income is $36,429. The largest share of households (14.5%) have incomes ranging between $50,000 and $75,000. Median individual income is $23,253, home values average $125,813, median rent size is $1068. The unemployment rate is 10.4%. The racial composition is: 50.4% of Cincinnatians are whites (Hispanic whites are 3.6%); African Americans are 42.9%, Asians are 2%, Natives and Pacific are 0.1% each. 
Cincinnati Today
Today, Cincinnati is an attraction for businesses from around the United States and the rest of the world. Headquartered in the city are Procter & Gamble, General Electric, The Kroger Company. The later employs over 20,000 local residents and is Cincinnati's biggest employer. Cincinnati is renowned for its vibrant nightlife, as there are scores of restaurants and restaurants offering a whole range of cuisines from a variety of cultures. Sports thrive in the city: there are three major and seven minor league baseball, soccer, basketball, etc. teams and quite a bunch of major sports venues.  Theatrical life appeared in Cincinnati nearly at the time of the city's inception.
Cincinnati Residents Debt-to-Income Ratios
Cincinnati residents have 675 median credit score and the average number of late payments is about 4.65. Below represented DTI (Debt-to-Income) ratios shows how Cincinnati residents debts stacks up against their income. As of 2020.
Credit Card DTI
5.28%
Mortgage DTI
239.59%
Car Loan DTI
29.15%
Student Loan DTI
51.95%
Cincinnati Residents Financial Statistics
Below represented statistics is for Cincinnati, Hamilton County, Ohio. As of 2019.
Median age of Cincinnati's residents, years
32
Labour force participation rate, %
66.1%
Unemployment rate, %
8.0%
% of residents with no health insurance
7.3%
Median individual income, USD
$25,846
Median household income, USD
$40,640
% of households with income under $35,000
44.9%
% of households with income $35,000 - $75,000
27.9%
% of households with income $75,000 - $100,000
9.1%
% of households with income over $100,000
18.1%
% of households that own their residence
37.8%
Median home value owned by residents, USD
$137,428
Median rent cost, USD
$738
Some official sources of data we used to build this page: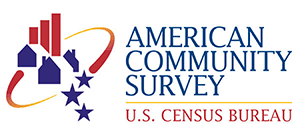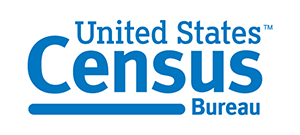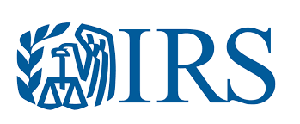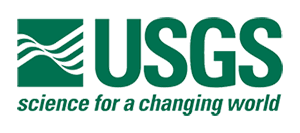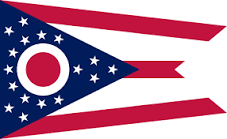 Payday Loans are legal* in Ohio.
16
Local Stores
3
Companies
891
Review
YES
Online Loans