Payday Loans Online
is a hassle-free process with no paperwork.
Ohio

OH

Payday Loans

179 local stores

from

4 lenders

located in 91

Ohio

OH

cities
Lender

4.69

4k+

reviews

4.96

14k+

reviews

4.40

28

reviews

3.35

1k+

reviews
Top Ohio Cities

by Store Count
Ohio is a state in Midwest of the United States, named after the Ohio River and originating during the colonial era west of Appalachia. Ohio borders on Lake Erie to the north, Pennsylvania to the east, Kentucky to the south, Indiana to the west, West Virginia to the southeast, Michigan to the northwest.
The state connects different parts of the nation and therefore boasts an advanced transportation network. The infrastructure facilitates cargo traffic. Prior to the advent of railroads and highways, Ohio's transportation system was presented by steamers.
Payday Loans in Ohio
Until October 2018, payday loans in Ohio were extortionate. Annual percentage rates would reach 667%, and payday loan lenders were allowed to operate as mortgage lenders. This would give them the freedom to charge lots of fees and lawfully bypass the payday legislation and regulations.
Right now, the local law is stricter on payday lenders. Loan size should not exceed $1,000, the maximal APR is 28%. Borrowers cannot apply for another loan unless they have fully discharged a current one. Rollovers are strictly prohibited, as are brutal acts against borrowers failing to pay back on time. A loan should not cost more than 60% of the principal amount. The loan period is 91 days to 1 year. 
According to the Ohio legislation, both storefront and online lenders should have a short-term-loan license, as it is required by the Short-Term-Loan Act. The biggest lenders operating in Ohio on a legal basis are Advance America, Ace Cash Express, Check Into Cash, Check'n Go, Check$Smart, Quik Cash, CheckSmart, and Money Mart.
Who can apply for a payday loan in Ohio?
In order to apply for a payday loan in Ohio, a potential borrower should meet a number of requirements. First, he or she must be a resident of the United States and Ohio. Second, he or she must be at least 18 years old. Third, borrowers must be available all the time.
Although payday lenders are less picky about job statuses and credit records than banks, many do require that borrowers have a stable income. One should expect a company to request this kind of information, as they do need some guarantees that they will get their money back.
Ohio History
Ohio became a state on March 1, 1803. Previously, the territory had been colonized by the French and taken over by the British after 1754. After the revolution, the newly formed United States took the territory from Great Britain. Ohio gets its name from a term previously used by Native Americans meaning "great river" – the Ohio River, which runs along the state's southern border.
The joining of the United States gave Ohio a new impetus, as its population began to grow rapidly. Over the 19th century, the state witnessed a boom in agriculture, iron and steel production, coal mining, tobacco processing, farming machinery production, etc. Ohio is home to Procter & Gamble – a soap whale. The 1800's economic boom triggered massive infrastructural development with railroad, highway and water port construction. 
Ohio Population
The total population of Ohio is 13,764,662; the most populous cities are Columbus (the capital), Cleveland, Cincinnati, Dayton, Akron. Average population density is 276.71 people per square mile. Median age is 40.74 years old, average household income is $53,496. Most households have incomes of $35,000 to $50,000 (15.62%) and $50,000 to $75,000 (19.88%). Average individual income is $27,834. About 70.7% of Ohio residents own a house, average home value is $123,770. Medium rent size is $853,92. The racial composition is: 92.14% are whites (only 2.64% are Hispanic whites); African Americans are 4.09%, Asians are 0.88%, Natives and Pacific are 0.19% and 0.02 respectively. 
Ohio Today
Ohio government has taken steps to improve business environment, which has contributed to a significant decrease in the unemployment rate (down to 6.5% right now from 10.7% in 2010). The states boasts an advanced logistics and transportation system (highways, railroads, airlines), which connects the eastern states with the western ones and facilitates traffic inside the state.
484 CFPB Complaints in Ohio
There were 484 CFPB complaints in Ohio since Nov 2013.
Complaints over Years
Top 10 Companies
Check 'n Go: 130
Community Choice Financial: 109
Ace Cash Express: 93
Speedy Cash: 48
Advance America: 46
Check into Cash: 35
CheckSmart: 16
LendNation: 3
TitleMax: 2
Money Mart: 2
Top 3 Complaints Issues
Communication tactics: 85
Struggling to pay your loan: 53
False statements or representation: 35
Some official sources of data we used to build this page: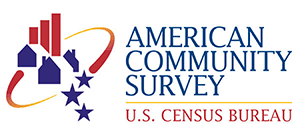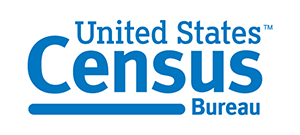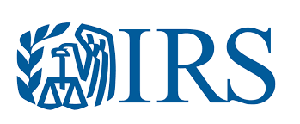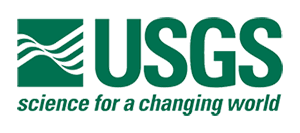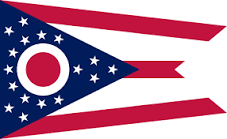 Payday Loans are legal* in Ohio.
Loan Amount *
Loan Period *
28% APR
179
Local Stores
4
Companies
91
Cities
YES
Online Loans