Payday Loans Online
is a hassle-free process with no paperwork.
Columbus, OH Payday

Loans

Lenders
8 local stores

from

2 companies

located in

Columbus, OH
All Columbus, OH Lenders Offices
by Rating
Office Address

4.90

259 reviews

tel: 614-492-8160

4.00

16 reviews

1624 E. Dublin Granville Road,

Columbus, OH 43229

show on map

tel: 614-882-2217

3.50

11 review

tel: 614-276-3334

2.70

23 reviews

tel: 614-445-6669

2.60

21 review

tel: 614-478-4040

2.60

9 reviews

tel: 614-527-4444

2.30

3 reviews

2013 Zettler Center Drive,

Columbus, OH 43223

show on map

tel: 614-274-9338

2.20

16 reviews

tel: 614-764-1110
Near By Cities

by Office Count
68 CFPB Complaints in Columbus
There were 68 CFPB complaints in Columbus since Dec 2013.
Complaints over Years
Top 7 Companies
Community Choice Financial: 18
Ace Cash Express: 17
Check 'n Go: 16
Speedy Cash: 7
CheckSmart: 6
Advance America: 3
Check into Cash: 1
Top 3 Complaints Issues
Communication tactics: 12
Can't contact lender: 9
Attempts to collect debt not owed: 8

about CheckSmart's office
5462 West Pointe Plaza, Columbus, OH 43228

about Advance America's office
3296 South High Street, Columbus, OH 43207

about Advance America's office
3296 South High Street, Columbus, OH 43207
If someone asks me what I think of payday loans I will answer "it's a real helping hand for people who need a large amount of cash at once. I've already borrowed this type of loans several times and each time there were no problems with it. My husband and I moved to a new house so we wanted to change all our furniture and technical equipment. Of course, we saved money before moving but it turned out not to be enough. We didn't feel like waiting for a long time and I was eager to purchase all new things at once. I was upset about financial trouble but a colleague of mine told me about a payday loan. I went to the Always Payday. The lenders offered a very short procedure of borrowing money without faxing documents and checking a credit score. All they asked to do is to fill in their application. I did as they asked. The same day the money was on my bank account and we bought a fashionable sofa for our living room. It was the first time when I used the opportunity of payday lona. I'm sure I'll do it again when I feel urgent need in cash. ...


about Always Payday's office
246 Granville Street, Columbus, OH 43230
Columbus is the United States' fourteenth largest city and the capital of the state of Ohio. It is the state's most populous city with a rich history. The metropolitan area has a population of more than 2,000,000. The city was founded in 1812, and today it is one of the nation's major cities with highly developed infrastructure, healthy environment for business, tourism, education, health care, industrial potential, banking, and many other spheres.
Payday loan lenders operate across Ohio, and Columbus is no exception. They provide quick loans, which help borrowers cover immediate financial needs. Customers find them attractive because payday lenders are much easier to get than bank loans – they are less strict on borrowers' credit histories. There are nine storefront payday lenders in Columbus, which are run by three companies across the state and the rest of the USA: Advance America, Check'n Go, Check into Cash and Always Payday.
Payday Loans Law in Columbus, OH
Until recently, payday loans in Columbus were extortionate: annual percentage rates could reach 667%. Although there was (and there is!) a payday loan law in the state, there was a loop-hole, which allowed payday lenders register as mortgage lenders and bypass restrictions and caps. It all ended in the fall of 2018, and now the APR cap is 28%. Maximal loan size is $1,000, pay-off periods range from 91 to 365 days, and no rollovers are allowed. Lenders in the state of from outside the state should have a Short-Term-Loan-Law license and comply with the local law. Criminal actions against borrowers are prohibited, and all disputes should be resolved in keeping with legal procedures.
History of Columbus
The would-be Columbus settlement was built in February 1812, and it was incorporated as a city in February 1816; it had been the state's administration's objective to place the capital as close to Ohio's geographic center as possible. A group of businessmen from Franklington offered a 20 acres patch of land for the future city. The city was named after Christopher Columbus. At the time, it was a patch of unexplored and densely vegetated land used as a hunting site.
The city had difficulty growing, because there were no good roads or rivers connecting it to the rest of the state. It was in 1831 that the National Road connected it to Baltimore, and the city began to grow economically, attracting new residents. Railroad connection was established in 1850. Columbus was the volunteer Union Army's stronghold during the Civil War. By the late 1800s, the city had developed into a decent industrial center, and there was a group of factories producing horse-drawn vehicles. Columbus's economy grew more diversified, which helped the city get through the Great Depression with less damage than most other cities. In the 20th century, the city continued to grow, and by the 1990s it was a major city with a highly developed transportation system.
Geography
The city occupies a territory of 223.11 square miles, as it has expanded a lot over its history. Annexations have made Columbus the nation's fastest-growing city in terms of territory, population, economy, etc. The city is located near the confluence of the Scioto and Olentangy rivers, and there are a bunch of relatively small tributaries. On the whole, the surrounding land if quite so flat, but there is a network of ravines adjacent to the rivers, which adds a degree of diversity to the area's topography. Columbus is located at the borderline of humid continental and humid subtropical air masses, with hot summers and mild winters.
Population
Columbus has a proper population of 879,170 people. Median age is 32.2 years old, average family size is 3.16 members. Dual family income is around $53,500, household income is $49,478; individual income is $27,558. Home ownership averages 45.1%, home value – $135,042, rent – $1105. The unemployment rate is 6.3%. About 60.5% of the population are Whites (6% are Hispanic whites). Blacks are 28.3%, Asians – 5.2, Natives are 0.2%.
Columbus today
Prior to the COVID-19 pandemic, the city was growing economically, showing a favorable employment environment: more than 160 jobs had opened since 2010. Downtown renovation remains one of the city's biggest focuses.
Columbus Residents Debt-to-Income Ratios
Columbus residents have 659 median credit score and the average number of late payments is about 4.48. Below represented DTI (Debt-to-Income) ratios shows how Columbus residents debts stacks up against their income. As of 2020.
Credit Card DTI
4.88%
Mortgage DTI
257.29%
Car Loan DTI
27.22%
Student Loan DTI
52.51%
Columbus Residents Financial Statistics
Below represented statistics is for Columbus, Franklin County, Ohio. As of 2019.
Median age of Columbus's residents, years
32
Labour force participation rate, %
70.7%
Unemployment rate, %
5.5%
% of residents with no health insurance
9.0%
Median individual income, USD
$30,484
Median household income, USD
$53,745
% of households with income under $35,000
32.0%
% of households with income $35,000 - $75,000
33.9%
% of households with income $75,000 - $100,000
13.3%
% of households with income over $100,000
20.7%
% of households that own their residence
44.7%
Median home value owned by residents, USD
$150,342
Median rent cost, USD
$961
Some official sources of data we used to build this page: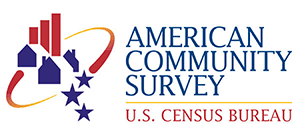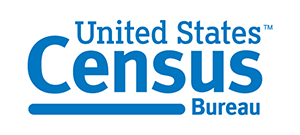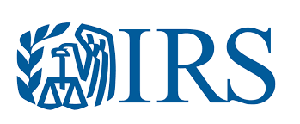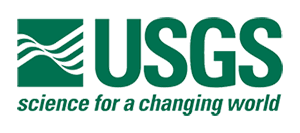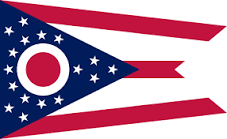 Payday Loans are legal* in Ohio.
8
Local Stores
2
Companies
358
Reviews
YES
Online Loans