Memphis, TN Payday

Loans

Lenders
68 local stores

from

6 companies

located in

Memphis, TN
All Memphis, TN Lenders Offices
by Rating
Office Address

5.00

1235 reviews

tel: 901-590-1371

Hours:

Monday:

10:00 AM – 7:00 PM

Tuesday:

10:00 AM – 7:00 PM

Wednesday:

10:00 AM – 7:00 PM

Thursday:

10:00 AM – 7:00 PM

Friday:

10:00 AM – 7:00 PM

Saturday:

10:00 AM – 2:00 PM

5.00

980 reviews

5409 Elvis Presley Blvd.,

Memphis, TN 38116

show on map

tel: 901-590-1238

Hours:

Monday:

10:00 AM – 7:00 PM

Tuesday:

10:00 AM – 7:00 PM

Wednesday:

10:00 AM – 7:00 PM

Thursday:

10:00 AM – 7:00 PM

Friday:

10:00 AM – 7:00 PM

Saturday:

10:00 AM – 4:00 PM

5.00

959 reviews

tel: 901-590-1246

Hours:

Monday:

10:00 AM – 7:00 PM

Tuesday:

10:00 AM – 7:00 PM

Wednesday:

10:00 AM – 7:00 PM

Thursday:

10:00 AM – 7:00 PM

Friday:

10:00 AM – 7:00 PM

Saturday:

10:00 AM – 4:00 PM

5.00

838 reviews

tel: 901-590-1139

Hours:

Monday:

10:00 AM – 7:00 PM

Tuesday:

10:00 AM – 7:00 PM

Wednesday:

10:00 AM – 7:00 PM

Thursday:

10:00 AM – 7:00 PM

Friday:

10:00 AM – 7:00 PM

Saturday:

10:00 AM – 4:00 PM

5.00

814 reviews

4440 Elvis Presley Blvd.,

Memphis, TN 38116

show on map

tel: 901-332-9644

Hours:

Monday:

10:00 AM – 7:00 PM

Tuesday:

10:00 AM – 7:00 PM

Wednesday:

10:00 AM – 7:00 PM

Thursday:

10:00 AM – 7:00 PM

Friday:

10:00 AM – 7:00 PM

Saturday:

10:00 AM – 4:00 PM

5.00

789 reviews

tel: 901-590-1265

Hours:

Monday:

10:00 AM – 7:00 PM

Tuesday:

10:00 AM – 7:00 PM

Wednesday:

10:00 AM – 7:00 PM

Thursday:

10:00 AM – 7:00 PM

Friday:

10:00 AM – 7:00 PM

Saturday:

10:00 AM – 4:00 PM

5.00

736 reviews

tel: 901-372-2450

Hours:

Monday:

10:00 AM – 7:00 PM

Tuesday:

10:00 AM – 7:00 PM

Wednesday:

10:00 AM – 7:00 PM

Thursday:

10:00 AM – 7:00 PM

Friday:

10:00 AM – 7:00 PM

Saturday:

10:00 AM – 4:00 PM

5.00

735 reviews

tel: 901-353-1628

Hours:

Monday:

10:00 AM – 7:00 PM

Tuesday:

10:00 AM – 7:00 PM

Wednesday:

10:00 AM – 7:00 PM

Thursday:

10:00 AM – 7:00 PM

Friday:

10:00 AM – 7:00 PM

Saturday:

10:00 AM – 4:00 PM

5.00

711 review

tel: 901-590-1143

Hours:

Monday:

10:00 AM – 7:00 PM

Tuesday:

10:00 AM – 7:00 PM

Wednesday:

10:00 AM – 7:00 PM

Thursday:

10:00 AM – 7:00 PM

Friday:

10:00 AM – 7:00 PM

Saturday:

10:00 AM – 4:00 PM

5.00

707 reviews

tel: 901-774-0157

Hours:

Monday:

10:00 AM – 7:00 PM

Tuesday:

10:00 AM – 7:00 PM

Wednesday:

10:00 AM – 7:00 PM

Thursday:

10:00 AM – 7:00 PM

Friday:

10:00 AM – 7:00 PM

Saturday:

10:00 AM – 4:00 PM

5.00

700 reviews

tel: 901-590-1255

Hours:

Monday:

10:00 AM – 7:00 PM

Tuesday:

10:00 AM – 7:00 PM

Wednesday:

10:00 AM – 7:00 PM

Thursday:

10:00 AM – 7:00 PM

Friday:

10:00 AM – 7:00 PM

Saturday:

10:00 AM – 2:00 PM

5.00

670 reviews

tel: 901-386-3017

Hours:

Monday:

10:00 AM – 6:00 PM

Tuesday:

10:00 AM – 6:00 PM

Wednesday:

10:00 AM – 6:00 PM

Thursday:

10:00 AM – 6:00 PM

Friday:

9:00 AM – 6:00 PM

Saturday:

10:00 AM – 2:00 PM

5.00

611 review

tel: 901-969-0440

Hours:

Monday:

10:00 AM – 7:00 PM

Tuesday:

10:00 AM – 7:00 PM

Wednesday:

10:00 AM – 7:00 PM

Thursday:

10:00 AM – 7:00 PM

Friday:

10:00 AM – 7:00 PM

Saturday:

10:00 AM – 4:00 PM

5.00

603 reviews

permanently closed

5.00

582 reviews

tel: 901-743-5725

Hours:

Monday:

10:00 AM – 7:00 PM

Tuesday:

10:00 AM – 7:00 PM

Wednesday:

10:00 AM – 7:00 PM

Thursday:

10:00 AM – 7:00 PM

Friday:

10:00 AM – 7:00 PM

Saturday:

10:00 AM – 4:00 PM

5.00

459 reviews

tel: 901-590-1357

Hours:

Monday:

10:00 AM – 7:00 PM

Tuesday:

10:00 AM – 7:00 PM

Wednesday:

10:00 AM – 7:00 PM

Thursday:

10:00 AM – 7:00 PM

Friday:

10:00 AM – 7:00 PM

Saturday:

10:00 AM – 4:00 PM

5.00

442 reviews

tel: 901-396-0520

Hours:

Monday:

8:00 AM – 7:00 PM

Tuesday:

8:00 AM – 7:00 PM

Wednesday:

8:00 AM – 7:00 PM

Thursday:

8:00 AM – 7:00 PM

Friday:

8:00 AM – 7:00 PM

Saturday:

9:00 AM – 6:00 PM

5.00

439 reviews

tel: 901-794-3575

Hours:

Monday:

10:00 AM – 7:00 PM

Tuesday:

10:00 AM – 7:00 PM

Wednesday:

10:00 AM – 7:00 PM

Thursday:

10:00 AM – 7:00 PM

Friday:

10:00 AM – 7:00 PM

Saturday:

10:00 AM – 4:00 PM

5.00

416 reviews

permanently closed

5.00

369 reviews

tel: 901-546-9724

Hours:

Monday:

8:00 AM – 7:00 PM

Tuesday:

8:00 AM – 7:00 PM

Wednesday:

8:00 AM – 7:00 PM

Thursday:

8:00 AM – 7:00 PM

Friday:

8:00 AM – 7:00 PM

Saturday:

9:00 AM – 6:00 PM

5.00

273 reviews

tel: 901-266-0225

Hours:

Monday:

9:00 AM – 6:00 PM

Tuesday:

9:00 AM – 6:00 PM

Wednesday:

9:00 AM – 6:00 PM

Thursday:

9:00 AM – 6:00 PM

Friday:

9:00 AM – 7:00 PM

Saturday:

9:00 AM – 5:00 PM

5.00

168 reviews

294 North Cleveland Street,

Memphis, TN 38104

show on map

permanently closed

5.00

101 review

2926 Lamar Avenue, Suite 109,

Memphis, TN 38114

show on map

tel: 901-744-3230

Hours:

Monday:

10:00 AM – 6:00 PM

Tuesday:

10:00 AM – 6:00 PM

Wednesday:

10:00 AM – 6:00 PM

Thursday:

10:00 AM – 6:00 PM

Friday:

10:00 AM – 6:00 PM

Saturday:

10:00 AM – 1:00 PM

5.00

59 reviews

tel: 901-327-8383

Hours:

Monday:

10:00 AM – 6:00 PM

Tuesday:

10:00 AM – 6:00 PM

Wednesday:

10:00 AM – 6:00 PM

Thursday:

10:00 AM – 6:00 PM

Friday:

10:00 AM – 6:00 PM

Saturday:

10:00 AM – 1:00 PM

4.95

247 reviews

permanently closed

4.90

866 reviews

tel: 901-353-0629

Hours:

Monday:

10:00 AM – 7:00 PM

Tuesday:

10:00 AM – 7:00 PM

Wednesday:

10:00 AM – 7:00 PM

Thursday:

10:00 AM – 7:00 PM

Friday:

10:00 AM – 7:00 PM

Saturday:

10:00 AM – 4:00 PM

4.90

841 review

tel: 901-590-1210

Hours:

Monday:

10:00 AM – 7:00 PM

Tuesday:

10:00 AM – 7:00 PM

Wednesday:

10:00 AM – 7:00 PM

Thursday:

10:00 AM – 7:00 PM

Friday:

10:00 AM – 7:00 PM

Saturday:

10:00 AM – 4:00 PM

4.90

775 reviews

tel: 901-969-0420

Hours:

Monday:

10:00 AM – 7:00 PM

Tuesday:

10:00 AM – 7:00 PM

Wednesday:

10:00 AM – 7:00 PM

Thursday:

10:00 AM – 7:00 PM

Friday:

10:00 AM – 7:00 PM

Saturday:

10:00 AM – 4:00 PM

4.90

755 reviews

tel: 901-346-3332

Hours:

Monday:

10:00 AM – 7:00 PM

Tuesday:

10:00 AM – 7:00 PM

Wednesday:

10:00 AM – 7:00 PM

Thursday:

10:00 AM – 7:00 PM

Friday:

10:00 AM – 7:00 PM

Saturday:

10:00 AM – 4:00 PM

4.90

638 reviews

tel: 901-590-1162

Hours:

Monday:

10:00 AM – 7:00 PM

Tuesday:

10:00 AM – 7:00 PM

Wednesday:

10:00 AM – 7:00 PM

Thursday:

10:00 AM – 7:00 PM

Friday:

10:00 AM – 7:00 PM

Saturday:

10:00 AM – 2:00 PM

4.90

517 reviews

permanently closed

4.90

459 reviews

tel: 901-324-9965

Hours:

Monday:

9:00 AM – 7:00 PM

Tuesday:

9:00 AM – 7:00 PM

Wednesday:

9:00 AM – 7:00 PM

Thursday:

9:00 AM – 7:00 PM

Friday:

9:00 AM – 7:00 PM

Saturday:

9:00 AM – 6:00 PM

4.90

454 reviews

tel: 901-388-2316

Hours:

Monday:

10:00 AM – 7:00 PM

Tuesday:

10:00 AM – 7:00 PM

Wednesday:

10:00 AM – 7:00 PM

Thursday:

10:00 AM – 7:00 PM

Friday:

8:00 AM – 7:00 PM

Saturday:

9:00 AM – 6:00 PM

4.90

444 reviews

tel: 901-383-2274

Hours:

Monday:

8:00 AM – 7:00 PM

Tuesday:

8:00 AM – 7:00 PM

Wednesday:

8:00 AM – 7:00 PM

Thursday:

8:00 AM – 7:00 PM

Friday:

8:00 AM – 8:00 PM

Saturday:

9:00 AM – 6:00 PM

4.90

439 reviews

tel: 901-398-9957

Hours:

Monday:

8:00 AM – 7:00 PM

Tuesday:

8:00 AM – 7:00 PM

Wednesday:

8:00 AM – 7:00 PM

Thursday:

8:00 AM – 7:00 PM

Friday:

8:00 AM – 8:00 PM

Saturday:

9:00 AM – 6:00 PM

4.90

415 reviews

tel: 901-357-2792

Hours:

Monday:

8:00 AM – 7:00 PM

Tuesday:

8:00 AM – 7:00 PM

Wednesday:

8:00 AM – 7:00 PM

Thursday:

8:00 AM – 7:00 PM

Friday:

8:00 AM – 8:00 PM

Saturday:

9:00 AM – 6:00 PM

4.90

395 reviews

tel: 901-743-1924

Hours:

Monday:

8:00 AM – 7:00 PM

Tuesday:

8:00 AM – 7:00 PM

Wednesday:

8:00 AM – 7:00 PM

Thursday:

8:00 AM – 7:00 PM

Friday:

8:00 AM – 8:00 PM

Saturday:

9:00 AM – 6:00 PM

4.90

392 reviews

tel: 901-367-8922

Hours:

Monday:

8:00 AM – 7:00 PM

Tuesday:

8:00 AM – 7:00 PM

Wednesday:

8:00 AM – 7:00 PM

Thursday:

8:00 AM – 7:00 PM

Friday:

8:00 AM – 8:00 PM

Saturday:

9:00 AM – 6:00 PM

4.90

391 review

tel: 901-345-5597

Hours:

Monday:

8:00 AM – 7:00 PM

Tuesday:

8:00 AM – 7:00 PM

Wednesday:

8:00 AM – 7:00 PM

Thursday:

8:00 AM – 7:00 PM

Friday:

8:00 AM – 8:00 PM

Saturday:

9:00 AM – 6:00 PM

4.90

391 review

tel: 901-353-0895

Hours:

Monday:

8:00 AM – 7:00 PM

Tuesday:

8:00 AM – 7:00 PM

Wednesday:

8:00 AM – 7:00 PM

Thursday:

8:00 AM – 7:00 PM

Friday:

8:00 AM – 8:00 PM

Saturday:

9:00 AM – 6:00 PM

4.90

366 reviews

tel: 901-744-0551

Hours:

Monday:

8:00 AM – 7:00 PM

Tuesday:

8:00 AM – 7:00 PM

Wednesday:

8:00 AM – 7:00 PM

Thursday:

8:00 AM – 7:00 PM

Friday:

8:00 AM – 8:00 PM

Saturday:

9:00 AM – 6:00 PM

4.90

364 reviews

tel: 901-363-1967

Hours:

Monday:

8:00 AM – 7:00 PM

Tuesday:

8:00 AM – 7:00 PM

Wednesday:

8:00 AM – 7:00 PM

Thursday:

8:00 AM – 7:00 PM

Friday:

8:00 AM – 8:00 PM

Saturday:

9:00 AM – 6:00 PM

4.90

364 reviews

tel: 901-942-1927

Hours:

Monday:

8:00 AM – 7:00 PM

Tuesday:

8:00 AM – 7:00 PM

Wednesday:

8:00 AM – 7:00 PM

Thursday:

8:00 AM – 7:00 PM

Friday:

8:00 AM – 7:00 PM

Saturday:

9:00 AM – 6:00 PM

4.90

354 reviews

tel: 901-948-2402

Hours:

Monday:

8:00 AM – 7:00 PM

Tuesday:

8:00 AM – 7:00 PM

Wednesday:

8:00 AM – 7:00 PM

Thursday:

8:00 AM – 7:00 PM

Friday:

8:00 AM – 8:00 PM

Saturday:

9:00 AM – 6:00 PM

4.90

348 reviews

tel: 901-795-4690

Hours:

Monday:

8:00 AM – 7:00 PM

Tuesday:

8:00 AM – 7:00 PM

Wednesday:

8:00 AM – 7:00 PM

Thursday:

8:00 AM – 7:00 PM

Friday:

8:00 AM – 7:00 PM

Saturday:

9:00 AM – 5:00 PM

4.90

327 reviews

tel: 901-309-9416

Hours:

Monday:

8:00 AM – 8:00 PM

Tuesday:

8:00 AM – 8:00 PM

Wednesday:

8:00 AM – 8:00 PM

Thursday:

8:00 AM – 8:00 PM

Friday:

8:00 AM – 8:00 PM

Saturday:

9:00 AM – 6:00 PM

4.90

324 reviews

tel: 901-795-5046

Hours:

Monday:

8:00 AM – 7:00 PM

Tuesday:

8:00 AM – 7:00 PM

Wednesday:

8:00 AM – 7:00 PM

Thursday:

8:00 AM – 7:00 PM

Friday:

8:00 AM – 7:00 PM

Saturday:

9:00 AM – 6:00 PM

4.90

323 reviews

tel: 901-789-3397

Hours:

Monday:

9:00 AM – 7:00 PM

Tuesday:

9:00 AM – 7:00 PM

Wednesday:

9:00 AM – 7:00 PM

Thursday:

9:00 AM – 7:00 PM

Friday:

9:00 AM – 7:00 PM

Saturday:

9:00 AM – 6:00 PM

4.90

308 reviews

tel: 901-937-0897

Hours:

Monday:

8:00 AM – 8:00 PM

Tuesday:

8:00 AM – 8:00 PM

Wednesday:

8:00 AM – 8:00 PM

Thursday:

8:00 AM – 8:00 PM

Friday:

8:00 AM – 8:00 PM

Saturday:

9:00 AM – 6:00 PM

4.90

254 reviews

tel: 901-942-3726

Hours:

Monday:

8:00 AM – 7:00 PM

Tuesday:

8:00 AM – 7:00 PM

Wednesday:

8:00 AM – 7:00 PM

Thursday:

8:00 AM – 7:00 PM

Friday:

8:00 AM – 8:00 PM

Saturday:

9:00 AM – 6:00 PM

4.90

143 reviews

3303 Austin Peay Highway,

Memphis, TN 38128

show on map

tel: 901-384-9488

Hours:

Monday:

10:00 AM – 6:00 PM

Tuesday:

10:00 AM – 6:00 PM

Wednesday:

10:00 AM – 6:00 PM

Thursday:

10:00 AM – 6:00 PM

Friday:

10:00 AM – 6:00 PM

Saturday:

10:00 AM – 1:00 PM

4.90

113 reviews

tel: 901-396-5737

Hours:

Monday:

10:00 AM – 6:00 PM

Tuesday:

10:00 AM – 6:00 PM

Wednesday:

10:00 AM – 6:00 PM

Thursday:

10:00 AM – 6:00 PM

Friday:

10:00 AM – 6:00 PM

Saturday:

10:00 AM – 1:00 PM

4.80

498 reviews

tel: 901-398-2323

Hours:

Monday:

9:00 AM – 7:00 PM

Tuesday:

9:00 AM – 7:00 PM

Wednesday:

9:00 AM – 7:00 PM

Thursday:

9:00 AM – 7:00 PM

Friday:

9:00 AM – 8:00 PM

Saturday:

9:00 AM – 6:00 PM

4.80

447 reviews

tel: 901-726-4200

Hours:

Monday:

8:00 AM – 8:00 PM

Tuesday:

8:00 AM – 8:00 PM

Wednesday:

8:00 AM – 8:00 PM

Thursday:

8:00 AM – 8:00 PM

Friday:

8:00 AM – 8:00 PM

Saturday:

9:00 AM – 6:00 PM

4.80

271 review

tel: 901-272-9685

Hours:

Monday:

8:00 AM – 7:00 PM

Tuesday:

8:00 AM – 7:00 PM

Wednesday:

8:00 AM – 7:00 PM

Thursday:

8:00 AM – 7:00 PM

Friday:

8:00 AM – 8:00 PM

Saturday:

9:00 AM – 6:00 PM

4.80

184 reviews

5065 American Way Suite 104,

Memphis, TN 38115

show on map

permanently closed

4.80

151 review

permanently closed

4.80

50 reviews

5126 Summer Avenue, Suite 103,

Memphis, TN 38122

show on map

tel: 901-685-9844

Hours:

Monday:

9:00 AM – 7:00 PM

Tuesday:

9:00 AM – 7:00 PM

Wednesday:

9:00 AM – 7:00 PM

Thursday:

9:00 AM – 7:00 PM

Friday:

9:00 AM – 7:00 PM

Saturday:

9:00 AM – 1:00 PM

4.80

50 reviews

8385 US Highway 64, Suite 118,

Memphis, TN 38133

show on map

tel: 901-377-9722

Hours:

Monday:

10:00 AM – 6:00 PM

Tuesday:

10:00 AM – 6:00 PM

Wednesday:

10:00 AM – 6:00 PM

Thursday:

10:00 AM – 6:00 PM

Friday:

10:00 AM – 6:00 PM

Saturday:

10:00 AM – 1:00 PM

4.80

42 reviews

6636 Winchester Road, Suite 150,

Memphis, TN 38115

show on map

tel: 901-362-2420

Hours:

Monday:

10:00 AM – 6:00 PM

Tuesday:

10:00 AM – 6:00 PM

Wednesday:

10:00 AM – 6:00 PM

Thursday:

10:00 AM – 6:00 PM

Friday:

10:00 AM – 6:00 PM

Saturday:

10:00 AM – 1:00 PM

4.70

32 reviews

tel: 901-360-8883

Hours:

Monday:

9:00 AM – 7:00 PM

Tuesday:

9:00 AM – 7:00 PM

Wednesday:

9:00 AM – 7:00 PM

Thursday:

9:00 AM – 7:00 PM

Friday:

9:00 AM – 7:00 PM

Saturday:

9:00 AM – 5:00 PM

4.50

17 reviews

permanently closed

3.95

344 reviews

tel: 901-794-2363

Hours:

Monday:

9:00 AM – 7:00 PM

Tuesday:

9:00 AM – 7:00 PM

Wednesday:

9:00 AM – 7:00 PM

Thursday:

9:00 AM – 7:00 PM

Friday:

8:00 AM – 8:00 PM

Saturday:

9:00 AM – 6:00 PM

3.80

6 reviews

permanently closed

3.70

304 reviews

tel: 901-525-6544

Hours:

Monday:

9:00 AM – 6:00 PM

Tuesday:

9:00 AM – 6:00 PM

Wednesday:

9:00 AM – 6:00 PM

Thursday:

9:00 AM – 6:00 PM

Friday:

8:00 AM – 7:00 PM

Saturday:

9:00 AM – 3:00 PM

2.95

445 reviews

tel: 901-276-1020

Hours:

Monday:

8:00 AM – 7:00 PM

Tuesday:

8:00 AM – 7:00 PM

Wednesday:

8:00 AM – 7:00 PM

Thursday:

8:00 AM – 7:00 PM

Friday:

8:00 AM – 8:00 PM

Saturday:

9:00 AM – 6:00 PM

2.50

8 reviews

permanently closed

2.10

17 reviews

6569 Winchester Rd. #104,

Memphis, TN 38115

show on map

permanently closed
Near By Cities

by Office Count
60 CFPB Complaints in Memphis
There were 60 CFPB complaints in Memphis since Nov 2013.
Complaints over Years
Top 7 Companies
Speedy Cash: 21
Ace Cash Express: 15
Community Choice Financial: 8
Advance America: 6
Check into Cash: 5
Easy Money: 3
Check 'n Go: 2
Top 3 Complaints Issues
Charged fees or interest I didn't expect: 7
Charged fees or interest you didn't expect: 6
False statements or representation: 5

about Advance America's office
3431 Austin Peay Hwy., Memphis, TN 38128

1930 South Third Street, Memphis, TN 38109

7243 Stage Road, Memphis, TN 38133


about Ace Cash Express's office
2139 Lamar Ave, Memphis, TN 38114
Payday Loans in Memphis
Payday loans in Memphis is regulated by Tennessee Law. Memphis has also local payday loan laws:
Cash loan lender stores must have a distance of 1,000ft between other stores, and also 1,320ft from residential or landmark district.
Payday Loan Timeline News in Memphis
Sep 2020, Memphis City Council passed a resolution urging the state to ban payday loans in Tennessee state.
2008, City Council passed the local ordinance to measure distance for payday loan storefronts.
Complaints in Memphis
Tennessee Department of Financial Institutions

1. Send a complaint to the department by special form;
2. Call the number: 1.800.778.4215
3. Complete the form and send it by mail:

Tennessee Tower 26th Floor
​312 Rosa L. Parks Avenue
Nashville, TN 37243


Memphis Chief Financial Officer

1. Call: 1.901.636.6657
2. Email: [email protected]
For the period 2011-2011, 119 complaints were sent by payday loan consumers in CFPB. Most of all was in the 2019 year (29 complaints).
Questions/Answers
Memphis Residents Debt-to-Income Ratios
Memphis residents have 596 median credit score and the average number of late payments is about 7.38. Below represented DTI (Debt-to-Income) ratios shows how Memphis residents debts stacks up against their income. As of 2020.
Credit Card DTI
5.79%
Mortgage DTI
243.78%
Car Loan DTI
41.23%
Student Loan DTI
60.59%
Memphis Residents Financial Statistics
Below represented statistics is for Memphis, Shelby County, Tennessee. As of 2019.
Median age of Memphis's residents, years
34
Labour force participation rate, %
63.4%
Unemployment rate, %
8.7%
% of residents with no health insurance
13.7%
Median individual income, USD
$24,836
Median household income, USD
$41,228
% of households with income under $35,000
43.5%
% of households with income $35,000 - $75,000
31.1%
% of households with income $75,000 - $100,000
9.4%
% of households with income over $100,000
15.9%
% of households that own their residence
46.6%
Median home value owned by residents, USD
$102,333
Median rent cost, USD
$901
Some official sources of data we used to build this page: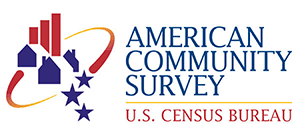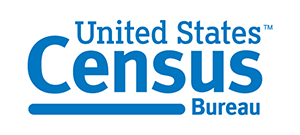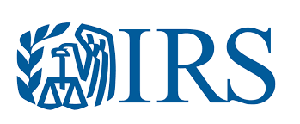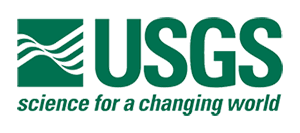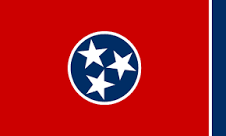 Payday Loans are legal* in Tennessee.
68
Local Stores
6
Companies
29269
Reviews
YES
Online Loans