Nashville, TN Payday

Loans

Lenders
26 local stores

from

6 companies

located in

Nashville, TN
All Nashville, TN Lenders Offices
by Rating
Office Address

5.00

448 reviews

tel: 615-226-3364

Hours:

Monday:

10:00 AM – 7:00 PM

Tuesday:

10:00 AM – 7:00 PM

Wednesday:

10:00 AM – 7:00 PM

Thursday:

10:00 AM – 7:00 PM

Friday:

10:00 AM – 7:00 PM

Saturday:

10:00 AM – 4:00 PM

5.00

428 reviews

2562 Murfreesboro Pike,

Nashville, TN 37217

show on map

tel: 615-360-7420

Hours:

Monday:

10:00 AM – 7:00 PM

Tuesday:

10:00 AM – 7:00 PM

Wednesday:

10:00 AM – 7:00 PM

Thursday:

10:00 AM – 7:00 PM

Friday:

10:00 AM – 7:00 PM

Saturday:

10:00 AM – 4:00 PM

5.00

382 reviews

tel: 615-352-9803

Hours:

Monday:

10:00 AM – 7:00 PM

Tuesday:

10:00 AM – 6:00 PM

Wednesday:

10:00 AM – 6:00 PM

Thursday:

10:00 AM – 6:00 PM

Friday:

10:00 AM – 7:00 PM

Saturday:

10:00 AM – 2:00 PM

5.00

371 review

712 Dickerson Pike Suite 201,

Nashville, TN 37207

show on map

tel: 615-242-9103

Hours:

Monday:

10:00 AM – 7:00 PM

Tuesday:

10:00 AM – 6:00 PM

Wednesday:

10:00 AM – 6:00 PM

Thursday:

10:00 AM – 6:00 PM

Friday:

10:00 AM – 7:00 PM

Saturday:

10:00 AM – 2:00 PM

5.00

297 reviews

tel: 615-650-0015

Hours:

Monday:

8:00 AM – 7:00 PM

Tuesday:

8:00 AM – 7:00 PM

Wednesday:

8:00 AM – 7:00 PM

Thursday:

8:00 AM – 7:00 PM

Friday:

8:00 AM – 7:00 PM

Saturday:

9:00 AM – 6:00 PM

5.00

277 reviews

tel: 615-832-4569

Hours:

Monday:

10:00 AM – 7:00 PM

Tuesday:

10:00 AM – 7:00 PM

Wednesday:

10:00 AM – 7:00 PM

Thursday:

10:00 AM – 7:00 PM

Friday:

10:00 AM – 7:00 PM

Saturday:

10:00 AM – 2:00 PM

5.00

269 reviews

1050 Murfreesboro Pike,

Nashville, TN 37217

show on map

tel: 615-366-4069

Hours:

Monday:

10:00 AM – 7:00 PM

Tuesday:

10:00 AM – 7:00 PM

Wednesday:

10:00 AM – 7:00 PM

Thursday:

10:00 AM – 7:00 PM

Friday:

10:00 AM – 7:00 PM

Saturday:

10:00 AM – 2:00 PM

5.00

218 reviews

tel: 615-732-0261

Hours:

Monday:

10:00 AM – 7:00 PM

Tuesday:

10:00 AM – 7:00 PM

Wednesday:

10:00 AM – 7:00 PM

Thursday:

10:00 AM – 7:00 PM

Friday:

10:00 AM – 7:00 PM

Saturday:

10:00 AM – 4:00 PM

5.00

1 review

permanently closed

4.90

380 reviews

tel: 615-733-1460

Hours:

Monday:

10:00 AM – 7:00 PM

Tuesday:

10:00 AM – 7:00 PM

Wednesday:

10:00 AM – 7:00 PM

Thursday:

10:00 AM – 7:00 PM

Friday:

10:00 AM – 7:00 PM

Saturday:

10:00 AM – 4:00 PM

4.90

323 reviews

tel: 615-329-0347

Hours:

Monday:

9:00 AM – 7:00 PM

Tuesday:

9:00 AM – 7:00 PM

Wednesday:

9:00 AM – 7:00 PM

Thursday:

9:00 AM – 7:00 PM

Friday:

9:00 AM – 7:00 PM

Saturday:

9:00 AM – 6:00 PM

4.90

315 reviews

tel: 615-228-2218

Hours:

Monday:

10:00 AM – 7:00 PM

Tuesday:

10:00 AM – 7:00 PM

Wednesday:

10:00 AM – 7:00 PM

Thursday:

10:00 AM – 7:00 PM

Friday:

10:00 AM – 7:00 PM

Saturday:

10:00 AM – 4:00 PM

4.90

305 reviews

tel: 615-885-1062

Hours:

Monday:

10:00 AM – 7:00 PM

Tuesday:

10:00 AM – 7:00 PM

Wednesday:

10:00 AM – 7:00 PM

Thursday:

10:00 AM – 7:00 PM

Friday:

10:00 AM – 7:00 PM

Saturday:

10:00 AM – 4:00 PM

4.90

223 reviews

permanently closed

4.90

156 reviews

permanently closed

4.90

12 reviews

7052 Charlotte Pike, Ste C-4,

Nashville, TN 37209

show on map

permanently closed

4.80

231 review

tel: 615-834-6275

Hours:

Monday:

10:00 AM – 6:00 PM

Tuesday:

10:00 AM – 6:00 PM

Wednesday:

10:00 AM – 6:00 PM

Thursday:

10:00 AM – 6:00 PM

Friday:

10:00 AM – 6:00 PM

Saturday:

10:00 AM – 2:00 PM

4.80

29 reviews

permanently closed

4.80

16 reviews

tel: 615-876-8393

Hours:

Monday:

10:00 AM – 6:00 PM

Tuesday:

10:00 AM – 6:00 PM

Wednesday:

10:00 AM – 6:00 PM

Thursday:

10:00 AM – 6:00 PM

Friday:

10:00 AM – 6:00 PM

Saturday:

10:00 AM – 1:00 PM

4.60

52 reviews

326 Harding Place, Suite 102,

Nashville, TN 37211

show on map

tel: 615-781-1050

Hours:

Monday:

10:00 AM – 6:00 PM

Tuesday:

10:00 AM – 6:00 PM

Wednesday:

10:00 AM – 6:00 PM

Thursday:

10:00 AM – 6:00 PM

Friday:

10:00 AM – 6:00 PM

Saturday:

10:00 AM – 1:00 PM

4.60

11 review

3413 Nolensville Pike, Unit C,

Nashville, TN 37211

show on map

permanently closed

4.10

19 reviews

tel: 615-823-7866

Hours:

Monday:

9:00 AM – 7:00 PM

Tuesday:

9:00 AM – 7:00 PM

Wednesday:

9:00 AM – 7:00 PM

Thursday:

9:00 AM – 7:00 PM

Friday:

9:00 AM – 7:00 PM

Saturday:

9:00 AM – 5:00 PM

3.80

11 review

permanently closed

3.00

2 reviews

tel: 615-356-6637

Hours:

Monday:

9:30 AM – 5:30 PM

Tuesday:

9:30 AM – 5:30 PM

Wednesday:

9:30 AM – 5:30 PM

Thursday:

9:30 AM – 5:30 PM

Friday:

9:30 AM – 5:30 PM

Saturday:

9:30 AM – 2:00 PM

2.80

12 reviews

tel: 615-781-2615

Hours:

Monday:

9:00 AM – 7:00 PM

Tuesday:

9:00 AM – 7:00 PM

Wednesday:

9:00 AM – 7:00 PM

Thursday:

9:00 AM – 7:00 PM

Friday:

9:00 AM – 7:00 PM

Saturday:

9:00 AM – 5:00 PM

2.00

4 reviews

tel: 615-913-4166

Hours:

Monday:

9:00 AM – 7:00 PM

Tuesday:

9:00 AM – 7:00 PM

Wednesday:

9:00 AM – 7:00 PM

Thursday:

9:00 AM – 7:00 PM

Friday:

9:00 AM – 7:00 PM

Saturday:

9:00 AM – 5:00 PM
Near By Cities

by Office Count
41 CFPB Complaints in Nashville
There were 41 CFPB complaints in Nashville since Dec 2013.
Complaints over Years
Top 9 Companies
Speedy Cash: 15
Ace Cash Express: 8
Community Choice Financial: 5
Advance America: 3
Easy Money: 3
Check into Cash: 3
Check 'n Go: 2
Cash Express: 1
TitleMax: 1
Top 3 Complaints Issues
Attempts to collect debt not owed: 7
Communication tactics: 5
False statements or representation: 4

908 Gallatin Ave., Nashville, TN 37206

4807 Nolensville Rd., Nashville, TN 37211

about Ace Cash Express's office
1801 Jefferson St, Nashville, TN 37208
Payday Loans in Nashville
The City Nashville has TN State and local payday loan regulations.
The main points of this ordinance:
No credit check storefront must take a distance of 1,320 feet from another outlet;
The gross floor area of a payday loan storefront can not be more than 2,500 square feet in the MUN, MUN-A, ON, and CN zoning districts.
Payday Loans TimeLine News
March 25, 2014, the CFPB public hearing between lenders and borrowers.
February 2015, Metro Council rejected the bill, that tried to prohibit 24-hour payday loan stores in Nashville.
Nashville Residents Debt-to-Income Ratios
Nashville residents have 680 median credit score and the average number of late payments is about 3.95. Below represented DTI (Debt-to-Income) ratios shows how Nashville residents debts stacks up against their income. As of 2020.
Credit Card DTI
6.43%
Mortgage DTI
445.58%
Car Loan DTI
30.49%
Student Loan DTI
57.13%
Nashville Residents Financial Statistics
Below represented statistics is for Nashville, Davidson County, Tennessee. As of 2019.
Median age of Nashville's residents, years
34
Labour force participation rate, %
71.7%
Unemployment rate, %
4.1%
% of residents with no health insurance
12.1%
Median individual income, USD
$32,371
Median household income, USD
$59,828
% of households with income under $35,000
27.4%
% of households with income $35,000 - $75,000
33.0%
% of households with income $75,000 - $100,000
13.6%
% of households with income over $100,000
26.0%
% of households that own their residence
53.9%
Median home value owned by residents, USD
$239,024
Median rent cost, USD
$1,100
Some official sources of data we used to build this page: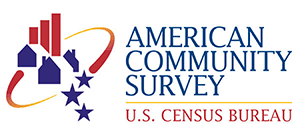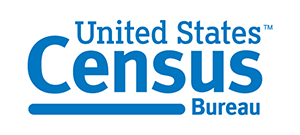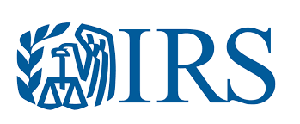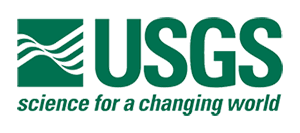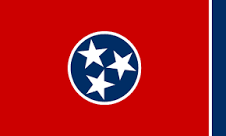 Payday Loans are legal* in Tennessee.
26
Local Stores
6
Companies
4792
Reviews
YES
Online Loans