Abilene, TX Payday

Loans

Lenders
9 local stores

from

5 companies

located in

Abilene, TX
All Abilene, TX Lenders Offices
by Rating
Office Address

5.00

507 reviews

tel: 325-999-8735

Hours:

Monday:

10:00 AM – 7:00 PM

Tuesday:

10:00 AM – 7:00 PM

Wednesday:

10:00 AM – 7:00 PM

Thursday:

10:00 AM – 7:00 PM

Friday:

10:00 AM – 7:00 PM

Saturday:

10:00 AM – 4:00 PM

5.00

277 reviews

tel: 325-201-9222

Hours:

Monday:

10:00 AM – 7:00 PM

Tuesday:

10:00 AM – 7:00 PM

Wednesday:

10:00 AM – 7:00 PM

Thursday:

10:00 AM – 7:00 PM

Friday:

10:00 AM – 7:00 PM

Saturday:

10:00 AM – 4:00 PM

4.95

181 review

tel: 325-793-7189

Hours:

Monday:

10:00 AM – 6:00 PM

Tuesday:

10:00 AM – 6:00 PM

Wednesday:

10:00 AM – 6:00 PM

Thursday:

10:00 AM – 6:00 PM

Friday:

10:00 AM – 6:00 PM

Saturday:

10:00 AM – 3:00 PM

4.90

110 reviews

permanently closed

4.80

215 reviews

tel: 325-672-2274

Hours:

Monday:

9:00 AM – 7:00 PM

Tuesday:

9:00 AM – 7:00 PM

Wednesday:

9:00 AM – 7:00 PM

Thursday:

9:00 AM – 7:00 PM

Friday:

9:00 AM – 8:00 PM

Saturday:

9:00 AM – 7:00 PM

4.80

177 reviews

tel: 325-670-9777

Hours:

Monday:

9:00 AM – 7:00 PM

Tuesday:

9:00 AM – 7:00 PM

Wednesday:

9:00 AM – 7:00 PM

Thursday:

9:00 AM – 7:00 PM

Friday:

9:00 AM – 8:00 PM

Saturday:

9:00 AM – 7:00 PM

4.70

78 reviews

tel: 325-793-9883

Hours:

Monday:

10:00 AM – 6:00 PM

Tuesday:

10:00 AM – 6:00 PM

Wednesday:

10:00 AM – 6:00 PM

Thursday:

10:00 AM – 6:00 PM

Friday:

10:00 AM – 6:00 PM

Saturday:

10:00 AM – 2:00 PM

4.70

65 reviews

tel: 325-695-1900

Hours:

Monday:

10:00 AM – 6:00 PM

Tuesday:

10:00 AM – 6:00 PM

Wednesday:

10:00 AM – 6:00 PM

Thursday:

10:00 AM – 6:00 PM

Friday:

10:00 AM – 6:00 PM

Saturday:

10:00 AM – 2:00 PM

2.90

174 reviews

tel: 325-698-2274

Hours:

Monday:

9:00 AM – 7:00 PM

Tuesday:

9:00 AM – 7:00 PM

Wednesday:

9:00 AM – 7:00 PM

Thursday:

9:00 AM – 7:00 PM

Friday:

9:00 AM – 8:00 PM

Saturday:

9:00 AM – 7:00 PM
5 CFPB Complaints in Abilene
There were 5 CFPB complaints in Abilene since Oct 2014.
Complaints over Years
Top 2 Companies
Speedy Cash: 3
Ace Cash Express: 2
Top 3 Complaints Issues
Struggling to pay your loan: 2
Communication tactics: 1
Can't contact lender: 1


about Advance America's office
3285 S. 14th St., Abilene, TX 79605
Payday Loans in Abilene
The payday loan business in Abilene is regulated by Texas state law. Abilene is not on the list of cities that have a local ordinance for limit credit access business in the City.
Abeline TimeLine News
April 2017: Abilene City Council meeting, discussed the ordinance to regulate payday loans in Abilene. The proposal of the ordinance was failed.

Voting in favor: Mayor Norm Archibald, Anthony Williams, Kyle McAlister;
Voting against: Shane Price, Bruce Kreitler, Steve Savage.
Abeline Payday Loans Stats
May 2021: In Abilene operate 14 no credit check payday loans stores:

ACE CASH EXPRESS (3 stores);
TitleMax (2 stores);
THE CASH STORE (2 stores);

LOANSTAR TITLE LOANS (2 stores);
CHECK N GO (1 store);
ADVANCE AMERICA (1 store);
Star of Texas Financial Solutions (1 store);
Abilene Residents Debt-to-Income Ratios
Abilene residents have 669 median credit score and the average number of late payments is about 5.85. Below represented DTI (Debt-to-Income) ratios shows how Abilene residents debts stacks up against their income. As of 2020.
Credit Card DTI
5.87%
Mortgage DTI
315.10%
Car Loan DTI
47.60%
Student Loan DTI
51.31%
Abilene Residents Financial Statistics
Below represented statistics is for Abilene, Taylor County, Texas. As of 2019.
Median age of Abilene's residents, years
31
Labour force participation rate, %
61.3%
Unemployment rate, %
3.6%
% of residents with no health insurance
13.8%
Median individual income, USD
$25,671
Median household income, USD
$50,659
% of households with income under $35,000
33.4%
% of households with income $35,000 - $75,000
34.6%
% of households with income $75,000 - $100,000
12.4%
% of households with income over $100,000
19.7%
% of households that own their residence
54.0%
Median home value owned by residents, USD
$118,441
Median rent cost, USD
$924
Some official sources of data we used to build this page: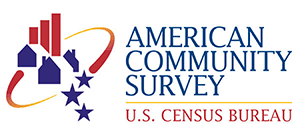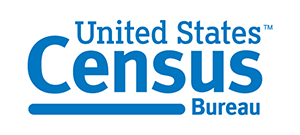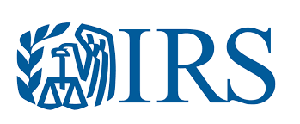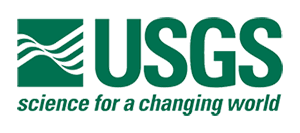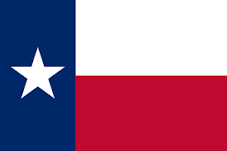 Payday Loans are legal* in Texas.
9
Local Stores
5
Companies
1784
Reviews
YES
Online Loans