Payday Loans Online
is a hassle-free process with no paperwork.
Texas

TX

Payday Loans

953 local stores

from

10 lenders

located in 208

Texas

TX

cities
Top Texas Cities

by Store Count
Texas is one the USA's biggest state with but the richest historic background. It is the largest one in size in the contiguous part of the country (excluding Alaska and Hawaii) and the second most populous one in the country. Located in the South West of the United States, it borders on Louisiana to the east, Oklahoma to the north and Mexico to the south-west. The south-east edge of the state meets the Gulf of Mexico.
Texas is famous for its diverse physical geography: there you can find barren and blackland areas. There you can find sandy and rocky deserts, lush expanses of rainforest, scenic mountains, valleys, basins and planes.
Payday loans in Texas
Payday lending is flourishing in Texas, pretty much thanks to the state's lenient law. It does not specify any limits to loan sizes of fees. Not uncommonly, annual percentage rates reach 662%, which is quite so high. Charges depend on sums borrowed. Therefore, Texas is a place to be for lenders, yet something of a trap for borrowers, who are in danger of falling into the debt trap.
There are quite a plethora of payday lending companies, who operate in both online and storefront modes. The law of Texas requires that all lenders be licensed and prohibits any violent acts against borrowers.
Quite a number of large cities of Texas are home to scores of lending companies: Austin, San Antonio, Dallas, Houston, El Paso, Fort Worth, etc. The biggest payday lenders in Texas are Advance America, Speedy Cash, Ace Cash Express, Check'n Go, Check into Cash.
Loan drains
Like other states with little or no debt trap protections, Texas shows higher fee drains. As of April 2019, the total fee drain amounted to $1,672,766,122, of which $1,240,697,188 were the total payday fees and $432,068,934 accounted for car title fees.
Who can apply for a payday loan in Texas?
As long as there are no specified limits to APRs, charges and fees in Texas, it is a borrower's responsibility to ensure that he or she can pay back on time. Although payday lenders are less strict on credit records than banks, there should be something to guarantee that they get their money back. They ensure that:
Borrowers are citizens of the United States and residents of Texas
They do have a source of stable income and a checking account
Texas History
The history of Texas started in the 16th century, when the Spanish first arrived there. However, the territory remained sparsely populated for another century and a half due to clashes between the newcomers and native tribesmen and then between the colonists themselves. In 1718, the Spanish founded San Antonio. When Mexico gained independence from Spain in 1821, Texas was part of the new state, but the government was lenient on immigrants from the United States. By the 1830s, the Hispanic population took a backseat to immigrants, which ended in the Texas Revolution (1836). Texas claimed independence, but in 1845, unable to withstand pressure from the Mexican military, the state came under the USA jurisdiction.
Texas Population
The total population of Texas is 33 020 445 people, a large share of which lives in the state's major cities (Austin, San Antonio, Houston, Dallas, etc.) Average age is 38.21 years old. Median household income is $55 355, as 17.65% of families have incomes ranging from $50 000 to $75 000, and 19.51% boast six-figure incomes. Median individual income is around $26 733. Home ownership is 72.62%, average home value is $135 941.88. Median rent is $773.26. Unemployment is 7.12%. The racial composition is: whites are 85.18%, Hispanic whites – 39.68%, African Americans are 6.14%, Asians – 1.22%, Native Americans are 0.52%.
Texas Today
The abundance of fertile blacklands and favorable climate have made Texas an attraction for farmers. Texas is the United States' number one in cattle farming and wool production. Since the 19th century, it concentrates most of the nation's oil production. It is home to several major military (naval and airforce) facilities and defense contractors. The Lyndon B. Johnson Space Center is located in Houston, Texas. American Airlines is headquartered in Fort Worth. Austin, Dallas and Houston largely represent the nation's telecommunication and computer technology sector. It has been estimated that if Texas was an independent state, it would be the world's 10th largest economy in GDP.
1258 CFPB Complaints in Texas
There were 1258 CFPB complaints in Texas since Nov 2013.
Complaints over Years
Top 9 Companies
Speedy Cash: 444
Ace Cash Express: 434
Check 'n Go: 171
Community Choice Financial: 110
Advance America: 63
Check into Cash: 20
TitleMax: 8
LendNation: 6
Money Mart: 2
Top 3 Complaints Issues
Communication tactics: 127
Took or threatened to take negative or legal action: 123
Attempts to collect debt not owed: 106
Some official sources of data we used to build this page: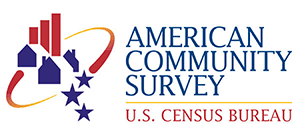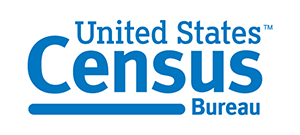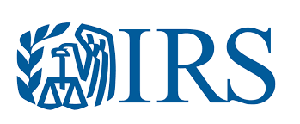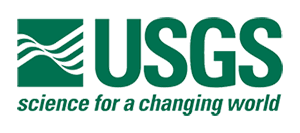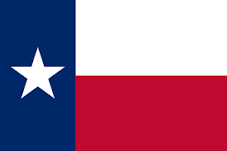 Payday Loans are legal* in Texas.
Loan Amount *
Loan Period *
No fixed maximum financing fee in Texas.
953
Local Stores
10
Companies
208
Cities
YES
Online Loans