Beaumont, TX Payday

Loans

Lenders
7 local stores

from

6 companies

located in

Beaumont, TX
All Beaumont, TX Lenders Offices
by Rating
Office Address

5.00

850 reviews

tel: 409-835-0544

Hours:

Monday:

10:00 AM – 7:00 PM

Tuesday:

10:00 AM – 7:00 PM

Wednesday:

10:00 AM – 7:00 PM

Thursday:

10:00 AM – 7:00 PM

Friday:

10:00 AM – 7:00 PM

Saturday:

10:00 AM – 4:00 PM

5.00

648 reviews

tel: 409-832-4314

Hours:

Monday:

10:00 AM – 6:00 PM

Tuesday:

10:00 AM – 6:00 PM

Wednesday:

10:00 AM – 6:00 PM

Thursday:

10:00 AM – 6:00 PM

Friday:

10:00 AM – 6:00 PM

Saturday:

10:00 AM – 3:00 PM

4.90

2319 reviews

tel: 409-832-2274

Hours:

Monday:

8:00 AM – 8:00 PM

Tuesday:

8:00 AM – 8:00 PM

Wednesday:

8:00 AM – 8:00 PM

Thursday:

8:00 AM – 8:00 PM

Friday:

8:00 AM – 8:00 PM

Saturday:

10:00 AM – 6:00 PM

4.90

212 reviews

3965 Phelan Blvd. Ste 103,

Beaumont, TX 77707

show on map

permanently closed

4.90

185 reviews

tel: 409-204-4885

Hours:

Monday:

10:00 AM – 7:00 PM

Tuesday:

10:00 AM – 7:00 PM

Wednesday:

10:00 AM – 7:00 PM

Thursday:

10:00 AM – 7:00 PM

Friday:

10:00 AM – 7:00 PM

Saturday:

10:00 AM – 2:00 PM

4.90

158 reviews

Texas Car Title & Payday Loan Services

tel: 409-892-9000

Hours:

Monday:

10:00 AM – 6:00 PM

Tuesday:

10:00 AM – 6:00 PM

Wednesday:

10:00 AM – 6:00 PM

Thursday:

10:00 AM – 6:00 PM

Friday:

10:00 AM – 6:00 PM

Saturday:

10:00 AM – 3:00 PM

4.80

223 reviews

tel: 409-898-1668

Hours:

Monday:

9:00 AM – 7:00 PM

Tuesday:

9:00 AM – 7:00 PM

Wednesday:

9:00 AM – 7:00 PM

Thursday:

9:00 AM – 7:00 PM

Friday:

9:00 AM – 8:00 PM

Saturday:

9:00 AM – 6:00 PM
Near By Cities

by Office Count
4 CFPB Complaints in Beaumont
There were 4 CFPB complaints in Beaumont since Mar 2014.
Complaints over Years
Top 1 Companies
Top 3 Complaints Issues
Struggling to pay your loan: 2
Received a loan I didn't apply for: 1
Improper contact or sharing of info: 1

about Ace Cash Express's office
4130 E Lucas Dr, Beaumont, TX 77708

5330 Eastex Fwy, Beaumont, TX 77708

about Speedy Cash's office
860 S 11th St, Beaumont, TX 77701
Payday Loans in Beaumont (Jefferson County)
Beaumont has no additional restrictions for the payday loan business. No credit check lender can operate under general Texas laws.
Beaumont Payday Loans Stats
The 2012 year: 83% of customers had a problem with loan renewal (

by mysanantonio.com

)
The 2014 year: City Councilwoman Williams-Wright requested a workshop where the issue of limiting payday loans was discussed.
The 2021 year: Under occc.texas.gov In Beaumont operate 13 local payday loan stores:

LOANSTAR TITLE LOANS (3 stores);
ADVANCE AMERICA (2 stores);
TITLEMAX (2 stores);
Texas Title Pro (1 store);
SPEEDY CASH (1 store);

ACE CASH EXPRESS (1 store);
Unnamed (2 stores).
Beaumont Residents Debt-to-Income Ratios
Beaumont residents have 654 median credit score and the average number of late payments is about 7.5. Below represented DTI (Debt-to-Income) ratios shows how Beaumont residents debts stacks up against their income. As of 2020.
Credit Card DTI
5.31%
Mortgage DTI
264.45%
Car Loan DTI
43.85%
Student Loan DTI
45.78%
Beaumont Residents Financial Statistics
Below represented statistics is for Beaumont, Jefferson County, Texas. As of 2019.
Median age of Beaumont's residents, years
33
Labour force participation rate, %
60.5%
Unemployment rate, %
4.2%
% of residents with no health insurance
19.6%
Median individual income, USD
$26,675
Median household income, USD
$50,632
% of households with income under $35,000
36.1%
% of households with income $35,000 - $75,000
32.4%
% of households with income $75,000 - $100,000
10.8%
% of households with income over $100,000
20.7%
% of households that own their residence
54.0%
Median home value owned by residents, USD
$110,538
Median rent cost, USD
$868
Some official sources of data we used to build this page: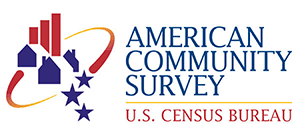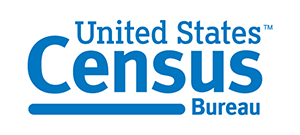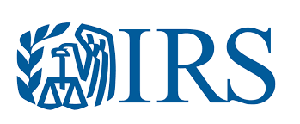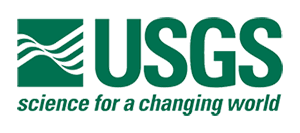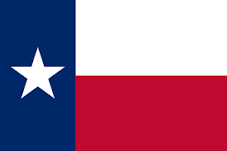 Payday Loans are legal* in Texas.
7
Local Stores
6
Companies
4595
Reviews
YES
Online Loans