Lubbock, TX Payday

Loans

Lenders
11 local store

from

5 companies

located in

Lubbock, TX
All Lubbock, TX Lenders Offices
by Rating
Office Address

5.00

1031 review

tel: 806-744-2554

Hours:

Monday:

10:00 AM – 7:00 PM

Tuesday:

10:00 AM – 7:00 PM

Wednesday:

10:00 AM – 7:00 PM

Thursday:

10:00 AM – 7:00 PM

Friday:

10:00 AM – 7:00 PM

Saturday:

10:00 AM – 4:00 PM

5.00

1018 reviews

tel: 806-744-0533

Hours:

Monday:

10:00 AM – 7:00 PM

Tuesday:

10:00 AM – 7:00 PM

Wednesday:

10:00 AM – 7:00 PM

Thursday:

10:00 AM – 7:00 PM

Friday:

10:00 AM – 7:00 PM

Saturday:

10:00 AM – 4:00 PM

5.00

503 reviews

tel: 806-300-8554

Hours:

Monday:

10:00 AM – 7:00 PM

Tuesday:

10:00 AM – 7:00 PM

Wednesday:

10:00 AM – 7:00 PM

Thursday:

10:00 AM – 7:00 PM

Friday:

10:00 AM – 7:00 PM

Saturday:

10:00 AM – 4:00 PM

4.90

436 reviews

410 Frankford Ave, Ste A,

Lubbock, TX 79416

show on map

tel: 806-785-8306

Hours:

Monday:

10:00 AM – 6:00 PM

Tuesday:

10:00 AM – 6:00 PM

Wednesday:

10:00 AM – 6:00 PM

Thursday:

10:00 AM – 6:00 PM

Friday:

10:00 AM – 6:00 PM

Saturday:

10:00 AM – 3:00 PM

4.90

390 reviews

tel: 806-784-0412

Hours:

Monday:

10:00 AM – 6:00 PM

Tuesday:

10:00 AM – 6:00 PM

Wednesday:

10:00 AM – 6:00 PM

Thursday:

10:00 AM – 6:00 PM

Friday:

10:00 AM – 6:00 PM

Saturday:

10:00 AM – 3:00 PM

4.90

170 reviews

Texas Car Title & Payday Loan Services

tel: 806-797-4400

Hours:

Monday:

10:00 AM – 6:00 PM

Tuesday:

10:00 AM – 6:00 PM

Wednesday:

10:00 AM – 6:00 PM

Thursday:

10:00 AM – 6:00 PM

Friday:

10:00 AM – 6:00 PM

Saturday:

10:00 AM – 3:00 PM

4.80

220 reviews

tel: 806-749-3374

Hours:

Monday:

9:00 AM – 7:00 PM

Tuesday:

9:00 AM – 7:00 PM

Wednesday:

9:00 AM – 7:00 PM

Thursday:

9:00 AM – 7:00 PM

Friday:

9:00 AM – 8:00 PM

Saturday:

9:00 AM – 6:00 PM

4.80

192 reviews

tel: 806-792-2540

Hours:

Monday:

10:00 AM – 7:00 PM

Tuesday:

10:00 AM – 7:00 PM

Wednesday:

10:00 AM – 7:00 PM

Thursday:

10:00 AM – 7:00 PM

Friday:

10:00 AM – 7:00 PM

Saturday:

10:00 AM – 6:00 PM

4.80

171 review

tel: 806-797-1104

Hours:

Monday:

9:00 AM – 7:00 PM

Tuesday:

9:00 AM – 7:00 PM

Wednesday:

9:00 AM – 7:00 PM

Thursday:

9:00 AM – 7:00 PM

Friday:

9:00 AM – 8:00 PM

Saturday:

9:00 AM – 6:00 PM

4.70

164 reviews

tel: 806-744-5101

Hours:

Monday:

9:00 AM – 7:00 PM

Tuesday:

9:00 AM – 7:00 PM

Wednesday:

9:00 AM – 7:00 PM

Thursday:

9:00 AM – 7:00 PM

Friday:

9:00 AM – 8:00 PM

Saturday:

9:00 AM – 6:00 PM

4.50

90 reviews

permanently closed
7 CFPB Complaints in Lubbock
There were 7 CFPB complaints in Lubbock since Jul 2015.
Complaints over Years
Top 4 Companies
Ace Cash Express: 4
Check 'n Go: 1
Community Choice Financial: 1
Advance America: 1
Top 3 Complaints Issues
Received a loan I didn't apply for: 1
Charged fees or interest I didn't expect: 1
False statements or representation: 1

1318 50th Street, Lubbock, TX 79412

about Ace Cash Express's office
1301d 50th St, Lubbock, TX 79412

4225 S. Loop 289, Lubbock, TX 79423
Payday Loans in Lubbock
Payday loan business in Lubbock operates under the Texas law.
In 2017, there was an attempt to pass a local law (ordinance) that would restrict credit access business.
The main points of this law:
1-year certificate for a lender;
Payday loan limit amount – 20% of income
Saving of all loan transactions;
limit to 4 installments payments;
limit to 3 renewals of a payday loan;
Who supported the ordinance: West Texas Organizing Strategy and the Lubbock County Democratic Party.
Result: The Lubbock City Council has voted 5-2 against this law
Payday Loans Stats in Lubbock
The 2014 year, 33 storefronts, customers paid 9$ mill fees and $21 mill in refincances.
The 2019 year, in the Lubbock MSA, were 21 store locations, that made the next numbers:

The amount of new payday loans: $10 mln
Fee charges: $10 mln
Refinances: $15 mln
the average loan term for a single payday loan was 16 days
the average loan term for an installment payday loan was 170 days
the average fee for every $100 single payday loan was $19
the average fee for every $100 installment payday loan was $48
Lubbock Residents Debt-to-Income Ratios
Lubbock residents have 669 median credit score and the average number of late payments is about 6.44. Below represented DTI (Debt-to-Income) ratios shows how Lubbock residents debts stacks up against their income. As of 2020.
Credit Card DTI
6.27%
Mortgage DTI
285.85%
Car Loan DTI
43.70%
Student Loan DTI
54.57%
Lubbock Residents Financial Statistics
Below represented statistics is for Lubbock, Lubbock County, Texas. As of 2019.
Median age of Lubbock's residents, years
29
Labour force participation rate, %
65.1%
Unemployment rate, %
3.7%
% of residents with no health insurance
13.0%
Median individual income, USD
$25,634
Median household income, USD
$50,453
% of households with income under $35,000
35.5%
% of households with income $35,000 - $75,000
30.9%
% of households with income $75,000 - $100,000
12.0%
% of households with income over $100,000
21.6%
% of households that own their residence
51.2%
Median home value owned by residents, USD
$137,823
Median rent cost, USD
$955
Some official sources of data we used to build this page: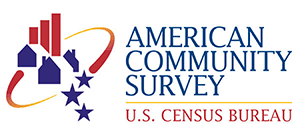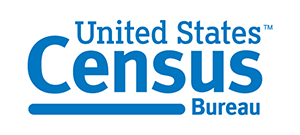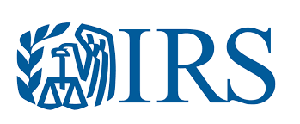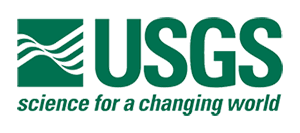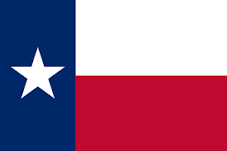 Payday Loans are legal* in Texas.
11
Local Stores
5
Companies
4385
Reviews
YES
Online Loans