Temple, TX Payday

Loans

Lenders
4 local stores

from

3 companies

located in

Temple, TX
All Temple, TX Lenders Offices
by Rating
Office Address

4.90

585 reviews

tel: 254-774-1877

Hours:

Monday:

10:00 AM – 7:00 PM

Tuesday:

10:00 AM – 7:00 PM

Wednesday:

10:00 AM – 7:00 PM

Thursday:

10:00 AM – 7:00 PM

Friday:

10:00 AM – 7:00 PM

Saturday:

10:00 AM – 2:00 PM

4.90

527 reviews

tel: 254-774-6944

Hours:

Monday:

10:00 AM – 7:00 PM

Tuesday:

10:00 AM – 7:00 PM

Wednesday:

10:00 AM – 7:00 PM

Thursday:

10:00 AM – 7:00 PM

Friday:

10:00 AM – 7:00 PM

Saturday:

10:00 AM – 4:00 PM

4.90

290 reviews

tel: 254-899-1161

Hours:

Monday:

10:00 AM – 6:00 PM

Tuesday:

10:00 AM – 6:00 PM

Wednesday:

10:00 AM – 6:00 PM

Thursday:

10:00 AM – 6:00 PM

Friday:

10:00 AM – 6:00 PM

Saturday:

10:00 AM – 2:00 PM

4.50

159 reviews

tel: 254-791-9100

Hours:

Monday:

9:00 AM – 7:00 PM

Tuesday:

9:00 AM – 7:00 PM

Wednesday:

9:00 AM – 7:00 PM

Thursday:

9:00 AM – 7:00 PM

Friday:

9:00 AM – 8:00 PM

Saturday:

9:00 AM – 5:00 PM
Near By Cities

by Office Count
2 CFPB Complaints in Temple
There were 2 CFPB complaints in Temple since Sep 2015.
Complaints over Years
Top 2 Companies
Speedy Cash: 1
Ace Cash Express: 1
Top 2 Complaints Issues
Attempts to collect debt not owed: 1
Taking/threatening an illegal action: 1

1109 W. Adams Ave, Temple, TX 76504
Payday Loans in Temple
The City of Temple has the local regulation for payday loans (cash advance) companies.
Ordinance 2015-4739 (Chapter 41);
Adopted on 17 Dec 2015;
The main options of this ordinance are:
A CAB (credit access business) must keep all records about payday loan transactions;
An amount of payday loan can not exceed 20% of a borrower's income;
No more than 4 installment payments;
No more than 3 renewals for single lump sum.
Zoning Requirements
Approved on 17 Dec 2015;
Signed by Daniel A.Dunn (Mayor), Lacy Borgeson (City Secretary), Kayala Landeros (City Attorney)
The ordinance contains the main features:
A payday loan lender can not be located within 1,000 feet of another lender;
A payday loan lender can not be located within 200 feet of residents properties;
Stores can not be located near the Major Arterial Road and Expressway.
To Complain in Temple
DIVISION OF GENERAL SERVICES OFFICE

Send the complaint form to 101 N MAIN ST. TEMPLE TX 76501
Call: 254-298-5997
Temple Payday Loans Stats
May 2021, (by occc.texas.gov) 6 storefronts operate in Temple:

LOANSTAR TITLE LOANS (2 stores);
TITLEMAX (2 stores);
ACE CASH EXPRESS (1 store);
CHECK N GO (1 store).
Temple Residents Debt-to-Income Ratios
Temple residents have 669 median credit score and the average number of late payments is about 7.1. Below represented DTI (Debt-to-Income) ratios shows how Temple residents debts stacks up against their income. As of 2020.
Credit Card DTI
5.59%
Mortgage DTI
289.22%
Car Loan DTI
42.46%
Student Loan DTI
45.39%
Temple Residents Financial Statistics
Below represented statistics is for Temple, Bell County, Texas. As of 2019.
Median age of Temple's residents, years
34
Labour force participation rate, %
62.1%
Unemployment rate, %
5.5%
% of residents with no health insurance
12.0%
Median individual income, USD
$28,273
Median household income, USD
$54,873
% of households with income under $35,000
32.2%
% of households with income $35,000 - $75,000
34.0%
% of households with income $75,000 - $100,000
13.5%
% of households with income over $100,000
20.2%
% of households that own their residence
54.6%
Median home value owned by residents, USD
$142,111
Median rent cost, USD
$889
Some official sources of data we used to build this page: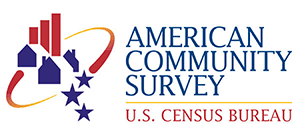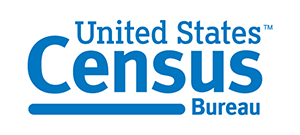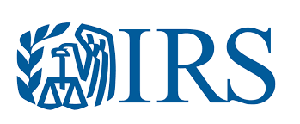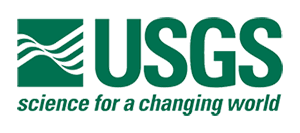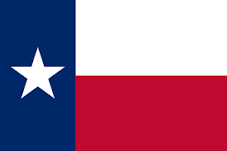 Payday Loans are legal* in Texas.
4
Local Stores
3
Companies
1561
Review
YES
Online Loans