Payday Loans Online
is a hassle-free process with no paperwork.
Austin, TX Payday

Loan

Lenders
25 local stores

from

6 companies

located in

Austin, TX
All Austin, TX Lenders Offices
by Rating
Office Address

5.00

1 review

2030 E Oltorf St, Ste 105,

Austin, TX 78741

tel: 512-326-5636

4.80

35 reviews

tel: 512-837-8944

4.50

2 reviews

102 East Oltorf St,

Austin, TX 78704

4.45

209 reviews

500 East Ben White,Suite 700,

Austin, TX 78704

show on map

permanently closed

4.30

22 reviews

1909 E William Cannon Dr #101,

Austin, TX 78744

show on map

tel: 512-448-1574

4.20

19 reviews

tel: 512-447-8077

4.10

41 review

tel: 512-462-2882

4.10

15 reviews

7112 Ed Bluestein Blvd Ste 177,

Austin, TX 78723

show on map

tel: 512-674-4478

3.95

19 reviews

tel: 512-447-5757

3.90

61 review

tel: 512-458-1422

3.80

18 reviews

tel: 512-837-1262

3.50

59 reviews

11643 Research Blvd Ste B,

Austin, TX 78759

show on map

tel: 512-346-1543

3.35

22 reviews

tel: 512-707-1229

3.30

15 reviews

tel: 512-448-4278

3.20

22 reviews

11300 Pollyanna Ave Ste C,

Austin, TX 78753

show on map

tel: 512-833-0186

3.20

18 reviews

tel: 512-476-3183

3.15

56 reviews

tel: 512-447-9371

2.95

124 reviews

permanently closed

2.90

82 reviews

permanently closed

2.80

22 reviews

tel: 512-834-1064

2.65

7 reviews

2237 E Riverside Dr Ste 101 D,

Austin, TX 78741

show on map

tel: 512-448-0592

2.55

52 reviews

tel: 512-447-5682

2.55

42 reviews

tel: 512-458-5498

2.50

43 reviews

tel: 512-458-3747

0.00

0 reviews

5775 Airport Blvd., Ste. 600,

Austin, TX 78752

show on map

permanently closed
Near By Cities

by Office Count


about Speedy Cash's office
11300 Pollyanna Ave Ste C, Austin, TX 78753

about Speedy Cash's office
9616 N Lamar Blvd #199, Austin, TX 78753

about Speedy Cash's office
11300 Pollyanna Ave Ste C, Austin, TX 78753
I suppose, this is a good place even though they charge so much. I have never appeared in the situation when I'm completely out of cash. But you never know. I am just glad that there are such places where you can go and solve everything in no time. ...


about Ezmoney Loan Services's office
102 East Oltorf St, Austin, TX 78704
I liked the idea of getting cash without paperwork and bureaucracy. That's the most vivid advantage of this service. Also it is easy to apply for, transparent without any difficult points and questions. And it is accessible any time, so you may apply at any time of the day and can expect money to come in several hour or maximum the next day depending on the application time. I'm satisfied! Thanks! ...


2030 E Oltorf St, Ste 105, Austin, TX 78741
I remembered that once I contacted a payday loan company and borrowed money from them. I was told that I had to pay back only the amount plus interest in total while repaying the amount to the company, but I was betrayed. They forced me to pay off so huge sum so that ever since then I never tried or trusted a cash advance company online or offline. Three weeks ago, my wife fell sick and doctor told me that her treatment would cost total of $8000 every month. I had some money in the bank, I thought to withdraw all side-by-side request them to provide me a loan of $5500. I was off to submitting the application, just then they told me that the interest rate would be 13.50% percent per installment. It was too huge to afford, I changed my mind and thought to turn to a payday loan company. This is when this company helped me. I borrowed from them twice and stayed pleases. I am being supported wonderfully and given loan on the right time. The interest of installment being very lower as compared to bank, I can manage to pay them back easily every month. I am strongly recommending them as they are the best company in the world. ...


about Ezmoney Loan Services's office
102 East Oltorf St, Austin, TX 78704
Payday Loans in Austin
Particularly, payday loan lenders are okay in Austin, as well as in the rest of Texas. There are about 100 payday lender storefront offices in the city belonging to Ace Cash Express, Speedy Cash, Check'n Go, Quik Cash, and Advance America. They have their own websites, where borrowers can learn more about them and apply for a loan online. Payday lenders are not as strict on borrowers about credit histories and, for the most part, grant loans to users, who are not always okay with banks. They do require, however, that borrowers have a stable income and ask to submit documents proving that.
Regulation
Payday lending is legal in Austin. It is regulated by the local legislation, which is not quite so tough on lenders. Particularly, it specifies only a minimum loan term (7 days) and does not specify a maximum one. It does not specify maximum charges or fees either (they depend on loan size); APRs tend to be quite high (662%). Rollovers are not allowed.
The law seems to be on the lenders' side rather than the borrowers'. The latter is at a disadvantage and must always be sure they can pay off on time to avoid indebtedness. Criminal acts against borrowers are prosecuted.
Payday Loan Local Limitation
City Code Title 25 (Land Development Code)
Resolution No. 20110818-079
Adopted on August 18, 2011
Signed by Shirley A. Gentry (City Clerk)
A distance between store locations – at least 1,000 feet;
A distance between residential lot and store location – at least 200 feet;
A distance between the rights-of-way of Interstate Highway 35, U.S. Highway 183, U.S. Highway 290, Texas StateHighway Loop 360, Texas State Highway Loop 1, and Texas StateHighway 45 and payday loan store location – at least 500 feet;
Stores are prohibited in the East Austin, Waterfront, or University Neighborhood overlay districts.
Store must be only in a freestanding building.
Austin Payday Loan City Ordinance
Passed on August 18, 2011
Signed by Shirley A. Gentry (City Clerk), Lee Leffingel (Mayor), Karen m. Kennard (City Attorney)
The payday loan city ordinance was enacted in 2012 (amended in 2015). When issuing a payday loan, lenders (Credit Access Businesses) must comply with the following obligations:
Lenders must be licensed by the City of Austin, and the license must be publicly visible.
Copies of documents to be signed by the client should be provided upon request.
The lender cannot issue a loan to a client if it exceeds 20% of his gross monthly income.
The lender is obliged to check the client's income: paychecks, a letter from the employer, tax return can be used for this.
For installment payday loans – 4 equal installments max, no refinance and renew options for installment loans.
For single-payment payday loans – 3 renews or refinances max, the minimum payment for renewal must reduce the principal amount of the loan by 25%.
The total amount of the loan includes all charges (principal, fees, rates).
For Complaints in Austin:
City of Austin Telecommunications & Regulatory Affairs

1. Call Number: 3-1-1 or 512.974.2000
2. Send a payday loan complaint online here.

State of Texas Office of Consumer Credit Commissioner
www.occc.texas.gov/consumers, call 800.538.1579
Austin Payday Loan Stats
The 2012 year, consumers in the Austin area spent $33 mill spent in payday and auto-title loans;
The 2019 year, in the Austin-Round Rock-San Marcos area, were 97 store locations that made the next numbers:

the amount of new payday loans was $42 mln
fee charges were $55 mln
refinances were $45 mln
the average loan term for a single payday loan was 17 days
the average loan term for an installment payday loan was 169 days
the average fee for every $100 single payday loan was $22
the average fee for every $100 installment payday loan was $167
Payday Loans Alternatives in Austin
---
Austin General Information
Austin is a major political, industrial and cultural center of Texas, the USA, and the state's capital. Located in Travis County, a lush subtropical region, it attracts citizens from around the United States, neighboring countries, and from overseas. It is placed at a crossroads of several economic and cultural pathways and is home to quite a number of business and arts venues.
Austin History
The city originated in 1839 as Waterloo and was changed to Austin later that same year. It was named after Stephen F. Austin, the Texas Republic's first secretary of state (known as The Father of Texas). The city continued to grow throughout the 19th century economically, politically, and culturally. It witnessed an economic boom in the 1870s when a railroad connected it to Houston and opened new horizons in trade, farming, and production. The Capitol Building was completed in 1888. The city's business and cultural life continued to evolve throughout the 20th century.
Geography
Austin is located in Central Texas on the Colorado River and straddles the Balcones Fault, which gives it a variable elevation above sea level. The region presents the unique chemistry of a temperate, sub-tropical, and desert climate because of its specific terrain type. There are several artificial lakes in the city and a system of dams, which were built on the lower Colorado River to control floods, which often occur during thunderstorms.
Population
Austin's population is 950 715 people, the median age is 32.7 years old. Median household income is $63 717; median individual income is $34 576. About 18.3% of households have incomes ranging between $50 000 and $75 000; about 30.4% of households have six-figure incomes. Homeownership reaches 45.3%; average home value is $285 643, median rent size is $1524.
The racial makeup is similar to those observed in other cities. About 75% of the population are Whites, Hispanic Whites account for 34.5%, African Americans – for 7.6%, Asians – for 7%; Natives account for 0.5%, Pacific population – for 0.1%.
Austin Today
Today, Austin is a major industrial and educational center. The University of Texas at Austin runs a number of computer science programs and feeds the workforce to the city's (and the nation's) numerous high-tech companies. Austin's biggest employers are the U.S. Federal Government, the State of Texas, NXP Semiconductors, the Texas State University, Amazon, Hewlett-Packard, Qualcomm, Whole Foods market, etc.
Austin boasts a vibrant cultural life: it is known as the Live Music Capital of the World, as it is home to the South by Southwest film/music/interactive festival, the Austin City Limits Music Festival, numerous nightclubs, and top-level singers, bands and orchestras.
Austin Residents Debt-to-Income Ratios
Austin residents have 712 median credit score and the average number of late payments is about 3.66. Below represented DTI (Debt-to-Income) ratios shows how Austin residents debts stacks up against their income. As of 2020.
Credit Card DTI
6.11%
Mortgage DTI
415.26%
Car Loan DTI
28.84%
Student Loan DTI
40.50%
Austin Residents Financial Statistics
Below represented statistics is for Austin, Travis County, Texas. As of 2019.
Median age of Austin's residents, years
33
Labour force participation rate, %
73.8%
Unemployment rate, %
3.7%
% of residents with no health insurance
13.6%
Median individual income, USD
$39,418
Median household income, USD
$71,576
% of households with income under $35,000
23.0%
% of households with income $35,000 - $75,000
29.1%
% of households with income $75,000 - $100,000
12.3%
% of households with income over $100,000
35.6%
% of households that own their residence
45.1%
Median home value owned by residents, USD
$337,187
Median rent cost, USD
$1,280
Some official sources of data we used to build this page: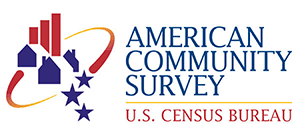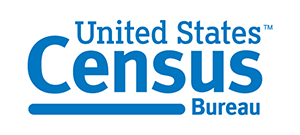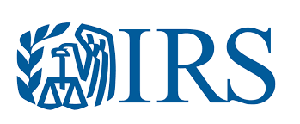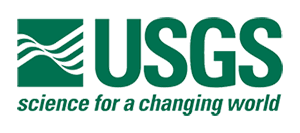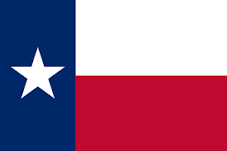 Payday Loans are legal* in Texas.
25
Local Stores
6
Companies
1006
Reviews
YES
Online Loans