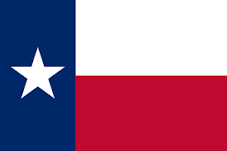 Payday Loans are legal* in Texas.
28
Local Stores
6
Companies
1689
Reviews
YES
Online Loans
Payday Loans Online
is a hassle-free process with no paperwork.
Dallas, TX Payday

Loan

Lenders
28 local stores

from

6 companies

located in

Dallas, TX
Dallas is a highly cosmopolitan City in located in Northern Texas, and it is home to a good share of the state's commercial, political and cultural life. There are quite a bunch of venues for people from all walks of life, and it ranks high in numerous life quality ratings. This does not mean, however, that there is no poverty at all and everyone there is secure against financial difficulties.
This leaves some room for payday lenders, who offer quick loans for those who has to face a sticky financial situation and needs money right now. There are a number of offices that are run by lenders from Texas and from around the rest of the United States. Companies, which are more widely presented in Dallas, are: Ace Cash Express, Check'n Go, Speedy Cash, and Advance America. They operate on a legal basis, as long as payday business is legal in the city and the rest of Texas.
Payday Law in Dallas
Local payday lenders enjoy a very lenient payday loan law: it does not specify any loan amount or financing fee caps. Fees and charges depend on the size of a loan. APRs average 662%, which is quite so high. This is a good reason for borrowers to be careful. It is advisable to borrow only if you know you can bay back on time. Many borrowers have overestimated their financial capabilities, and now they are experiencing difficulties getting out of the debt pit. 
Dallas History
Dallas City's history started in 1841 by John Nelly Bryan, a lawyer, tradesman and farmer, who had been exploring the area for a couple of years and decided to establish a settlement near the Trinity River. It was officially incorporated as a city in 1856. Railroad construction and proximity of strategic transportation hubs and lines contributed to the city's economy in the late 1800s, and it became an attraction for businesses operating in a variety of spheres. In the 1870s, a new street-car system was introduced, which pretty much eased movement between enterprises and the railroad station. By 1900, the city became the world's capital of cotton industry.
Geography
Dallas City is located in the north of Texas, on the rolling planes near three forks of the Trinity River, about 250 miles north of the Gulf of Mexico and 70 miles south of the Oklahoma border. This area is known as the Texas blackland prairies, and it is famous for its dark and highly fertile soil. Coupled with the warm subtropical Texan climate, the factor makes this area ideal for agriculture and related businesses. Also, the area around the city is rich in parkland and lakes, many of which are man-made.
Dallas Population
As of 2020, Dallas population is 1 341 080 people. Median age is 32.5 y/o, 17.6% of the population are people in their twenties, 16% – people in their thirties. Average household income is $47 285; average individual income is $27 100. Six-figure incomes are enjoyed by 21.1% of households; 17.2% have incomes between $50 000 and $75 000. Home ownership averages 41.5%; median home value is $155 790, rents average $1111.
The racial makeup is typical of any other Texan city: 61.8 of the population are Whites, 41.7% are Hispanic Whites; 24.3 are African Americans, 3.4% are Asians, 0.3% are Native Americans.
Dallas Today
During the second half of the 20th centuries, Dallas continued its evolution as a major economic, political and cultural center. It has witnessed a telecommunication and information technology boom, and now it is home to more than 5700 companies, such as Alcatel Lucent, Texas Instruments, AT&T, Rockwell Collins, Nokia, Ericsson, etc. Dallas city boasts the largest in the country arts district, which includes quite a number of museums (the Dallas Museum of Arts, the Perot Museum of Nature and Science, the Meadows Museum, etc.), concert halls, and libraries. Dallas is home to several national sports teams, such as the Texas Rangers (baseball), the Dallas Cowboys (football), the Dallas Mavericks (basketball), etc.
Some official sources of data we used to build this page: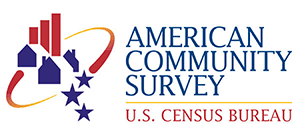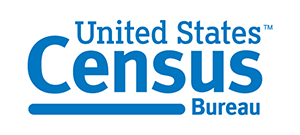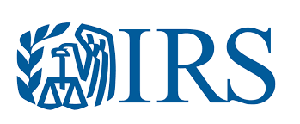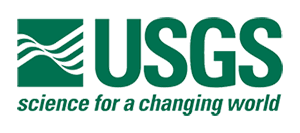 All Dallas, TX Lenders Offices
by Rating
Office Address

5.00

280 reviews

tel: 214-331-6260

5.00

3 reviews

permanently closed

5.00

1 review

9208 E R L Thornton Fwy Ste 207B,

Dallas, TX 75228

tel: 214-321-0587

5.00

1 review

2650 Woodrow Ave,

Dallas, TX 75201

4.90

212 reviews

2425 S. Cockrell Hill Rd, Ste. C,

Dallas, TX 75211

show on map

permanently closed

4.80

141 review

tel: 469-791-9106

4.60

84 reviews

tel: 214-371-0086

4.60

33 reviews

tel: 214-275-7663

4.40

27 reviews

tel: 214-520-2274

4.30

45 reviews

tel: 214-375-6209

4.30

27 reviews

tel: 214-331-2081

4.30

21 review

tel: 972-224-8074

4.20

75 reviews

tel: 214-330-4500

4.20

42 reviews

tel: 972-329-0006

4.20

38 reviews

tel: 214-351-7097

4.10

24 reviews

tel: 972-732-6914

4.00

31 review

tel: 972-709-1206

3.90

138 reviews

tel: 214-827-0797

3.60

16 reviews

tel: 214-928-9335

3.40

25 reviews

tel: 214-309-0101

3.40

20 reviews

tel: 214-946-2274

3.20

10 reviews

tel: 214-421-4894

3.00

43 reviews

tel: 214-340-2274

2.95

55 reviews

5521 Greenville Ave, Ste. 106-B,

Dallas, TX 75206

show on map

permanently closed

2.90

248 reviews

tel: 972-820-5754

2.70

14 reviews

permanently closed

2.45

15 reviews

tel: 972-991-8282

2.35

20 reviews

tel: 214-827-8476
Near By Cities

by Office Count

about Ace Cash Express's office
3714 W Ledbetter Dr, Dallas, TX 75237

about Ace Cash Express's office
5920 Samuell Blvd, Dallas, TX 75227

about Ace Cash Express's office
3714 W Ledbetter Dr, Dallas, TX 75237


about Check 'n Go's office
3628 Frankford,Ste 285, Dallas, TX 75287
It was a wonderful summer! I don't like to plan things because everything goes wrong and usually plans do not work for me. Last summer everything was done on the spot. We decided to go to Jamaica almost spontaneously. You know there is a list of what you should do in life which has the point "visit Jamaica". Me and my best friends got inspired and started to look for the ways to complete the dream. What about me personally, I needed cash to make this travelling happen. By that time I have already dealt with payday loans but the interest rates offered by the company I worked with were terribly high. So, I started a new research and eventually found your company. Online application, simple requirements, reasonable interest rates, money in 24 hours were the points that attracted me. Actually, it was an ideal variant for me. The money I borrowed from your company served to make my dream come true. I had an unforgettable holiday in Jamaica thanks to your payday loan service. ...


about Cash Store's office
9208 E R L Thornton Fwy Ste 207B, Dallas, TX 75228
I was left by my ex with very little cash and a son at college to support. To tell the truth, I could have never imagined such a fit from a man who lived with me for 20 years…However, this is not about it. What I wanted to say is that Payday Loans Dallas really helped a lot not to be out of date with the bills and college expenses. Without their timely help I would not be able to keep up. I should also admit that it was pleasantly surprising to find so reasonable repayment terms. Thanks a lot, We are much better now and in many ways due to you. ...


about Payday Loans Dallas's office
2650 Woodrow Ave, Dallas, TX 75201