Arlington, TX Payday

Loans

Lenders
12 local stores

from

4 companies

located in

Arlington, TX
All Arlington, TX Lenders Offices
by Rating
Office Address

5.00

341 review

tel: 682-560-4262

Hours:

Monday:

10:00 AM – 7:00 PM

Tuesday:

10:00 AM – 7:00 PM

Wednesday:

10:00 AM – 7:00 PM

Thursday:

10:00 AM – 7:00 PM

Friday:

10:00 AM – 7:00 PM

Saturday:

10:00 AM – 2:00 PM

4.90

714 reviews

tel: 817-460-1433

Hours:

Monday:

10:00 AM – 7:00 PM

Tuesday:

10:00 AM – 7:00 PM

Wednesday:

10:00 AM – 7:00 PM

Thursday:

10:00 AM – 7:00 PM

Friday:

10:00 AM – 7:00 PM

Saturday:

10:00 AM – 4:00 PM

4.90

641 review

tel: 817-472-8940

Hours:

Monday:

10:00 AM – 7:00 PM

Tuesday:

10:00 AM – 7:00 PM

Wednesday:

10:00 AM – 7:00 PM

Thursday:

10:00 AM – 7:00 PM

Friday:

10:00 AM – 7:00 PM

Saturday:

10:00 AM – 4:00 PM

4.90

358 reviews

5415 S. Cooper St Ste 109,

Arlington, TX 76017

show on map

tel: 817-419-9273

Hours:

Monday:

10:00 AM – 6:00 PM

Tuesday:

10:00 AM – 6:00 PM

Wednesday:

10:00 AM – 6:00 PM

Thursday:

10:00 AM – 6:00 PM

Friday:

10:00 AM – 6:00 PM

Saturday:

10:00 AM – 2:00 PM

4.90

354 reviews

4311 Little RoadSuite 101,

Arlington, TX 76016

show on map

tel: 817-516-3529

Hours:

Monday:

10:00 AM – 7:00 PM

Tuesday:

10:00 AM – 7:00 PM

Wednesday:

10:00 AM – 7:00 PM

Thursday:

10:00 AM – 7:00 PM

Friday:

10:00 AM – 7:00 PM

Saturday:

10:00 AM – 4:00 PM

4.90

278 reviews

tel: 817-375-0016

Hours:

Monday:

9:00 AM – 7:00 PM

Tuesday:

9:00 AM – 7:00 PM

Wednesday:

9:00 AM – 7:00 PM

Thursday:

9:00 AM – 7:00 PM

Friday:

9:00 AM – 7:00 PM

Saturday:

9:00 AM – 6:00 PM

4.90

269 reviews

tel: 817-459-8001

Hours:

Monday:

10:00 AM – 7:00 PM

Tuesday:

10:00 AM – 7:00 PM

Wednesday:

10:00 AM – 7:00 PM

Thursday:

10:00 AM – 7:00 PM

Friday:

10:00 AM – 7:00 PM

Saturday:

10:00 AM – 4:00 PM

4.70

158 reviews

permanently closed

4.60

89 reviews

tel: 817-274-5275

Hours:

Monday:

9:00 AM – 6:00 PM

Tuesday:

9:00 AM – 6:00 PM

Wednesday:

9:00 AM – 6:00 PM

Thursday:

9:00 AM – 6:00 PM

Friday:

9:00 AM – 7:00 PM

Saturday:

9:00 AM – 5:00 PM

4.60

82 reviews

permanently closed

3.50

318 reviews

tel: 817-261-2444

Hours:

Monday:

8:00 AM – 8:00 PM

Tuesday:

8:00 AM – 8:00 PM

Wednesday:

8:00 AM – 8:00 PM

Thursday:

8:00 AM – 8:00 PM

Friday:

8:00 AM – 8:00 PM

Saturday:

10:00 AM – 6:00 PM

2.85

131 review

tel: 817-861-2414

Hours:

Monday:

9:00 AM – 7:00 PM

Tuesday:

9:00 AM – 7:00 PM

Wednesday:

9:00 AM – 7:00 PM

Thursday:

9:00 AM – 7:00 PM

Friday:

9:00 AM – 8:00 PM

Saturday:

9:00 AM – 6:00 PM
Near By Cities

by Office Count
37 CFPB Complaints in Arlington
There were 37 CFPB complaints in Arlington since Feb 2014.
Complaints over Years
Top 6 Companies
Ace Cash Express: 15
Speedy Cash: 14
Check 'n Go: 5
Advance America: 1
Community Choice Financial: 1
Check into Cash: 1
Top 3 Complaints Issues
Payment to acct not credited: 5
Took or threatened to take negative or legal action: 5
False statements or representation: 3

1112 N. Collins St, Arlington, TX 76011

5500 S. Cooper St, Arlington, TX 76017

4311 Little RoadSuite 101, Arlington, TX 76016


about Speedy Cash's office
815 E Pioneer Pkwy, Arlington, TX 76010


about Ace Cash Express's office
2230 N Collins St, Arlington, TX 76011
Payday Loans in Arlington (Texas)
Local Regulation
Chapter 342 of the State Finance Code
Adopted on November 17, 2015
Signed by W. Jeff Willams (Mayor), Teris Solis (City Attorney), Mary W. Supino (City Secretary)
Regulation:
Payday loan amount limit: 20% of gross monthly income;
Repayment limit: 4 installments (at least 25% of principal);
Renewal (refinance): prohibited;
Maintainance of all payday loan records (min 3 years);
A lender must be registered in the City of Arlington;
Maintaining loan records for a minimum of 3 years;
Violation or infractions fined up to $500 each;
An agreement can be in 3 languages: English, Vietnamese or Spanish;
A customer can ask about credit counseling.
Arlington Payday Loans Stats
In 2016, Arlington had 32 payday loan lenders (credit access businesses).
As of May 1, 2021, 19 payday loan frontstores operate in Arlington:
TITLEMAX (5 stores);
Check N Title Loans (4 stores);
ACE CASH EXPRESS (4 stores);
CASHMAX (1 store);
FASTCASH (1 store);
LOANSTAR TITLE LOANS (1 store);
Quikcash Title Loans (1 store);
SPEEDY CASH (1 store).
To Complain in Arlington
City of Arlington Code Compliance

1. Call by phone: 817-459-6777;
2. Send a complaint through the special form.
Arlington Residents Debt-to-Income Ratios
Arlington residents have 666 median credit score and the average number of late payments is about 5.86. Below represented DTI (Debt-to-Income) ratios shows how Arlington residents debts stacks up against their income. As of 2020.
Credit Card DTI
5.70%
Mortgage DTI
264.44%
Car Loan DTI
37.67%
Student Loan DTI
45.01%
Arlington Residents Financial Statistics
Below represented statistics is for Arlington, Tarrant County, Texas. As of 2019.
Median age of Arlington's residents, years
33
Labour force participation rate, %
69.0%
Unemployment rate, %
4.6%
% of residents with no health insurance
18.3%
Median individual income, USD
$31,161
Median household income, USD
$60,571
% of households with income under $35,000
26.4%
% of households with income $35,000 - $75,000
34.2%
% of households with income $75,000 - $100,000
13.6%
% of households with income over $100,000
25.9%
% of households that own their residence
55.2%
Median home value owned by residents, USD
$170,891
Median rent cost, USD
$1,055
Some official sources of data we used to build this page: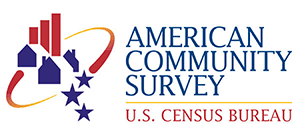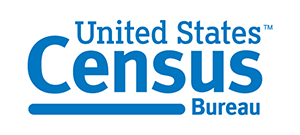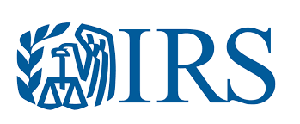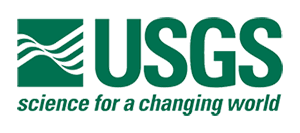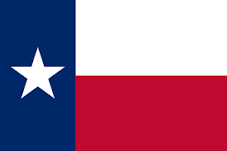 Payday Loans are legal* in Texas.
12
Local Stores
4
Companies
3733
Reviews
YES
Online Loans