Pasadena, TX Payday

Loans

Lenders
11 local store

from

5 companies

located in

Pasadena, TX
All Pasadena, TX Lenders Offices
by Rating
Office Address

5.00

1114 reviews

tel: 713-477-1624

Hours:

Monday:

10:00 AM – 7:00 PM

Tuesday:

10:00 AM – 7:00 PM

Wednesday:

10:00 AM – 7:00 PM

Thursday:

10:00 AM – 7:00 PM

Friday:

10:00 AM – 7:00 PM

Saturday:

10:00 AM – 4:00 PM

5.00

553 reviews

tel: 713-589-1131

Hours:

Monday:

10:00 AM – 6:00 PM

Tuesday:

10:00 AM – 6:00 PM

Wednesday:

10:00 AM – 6:00 PM

Thursday:

10:00 AM – 6:00 PM

Friday:

10:00 AM – 6:00 PM

Saturday:

10:00 AM – 3:00 PM

5.00

417 reviews

tel: 281-991-6713

Hours:

Monday:

9:00 AM – 7:00 PM

Tuesday:

9:00 AM – 7:00 PM

Wednesday:

9:00 AM – 7:00 PM

Thursday:

9:00 AM – 7:00 PM

Friday:

9:00 AM – 8:00 PM

Saturday:

9:00 AM – 6:00 PM

5.00

378 reviews

tel: 713-477-1212

Hours:

Monday:

10:00 AM – 7:00 PM

Tuesday:

10:00 AM – 7:00 PM

Wednesday:

10:00 AM – 7:00 PM

Thursday:

10:00 AM – 7:00 PM

Friday:

10:00 AM – 7:00 PM

Saturday:

10:00 AM – 4:00 PM

5.00

260 reviews

permanently closed

4.90

744 reviews

tel: 713-473-3115

Hours:

Monday:

8:00 AM – 8:00 PM

Tuesday:

8:00 AM – 8:00 PM

Wednesday:

8:00 AM – 8:00 PM

Thursday:

8:00 AM – 8:00 PM

Friday:

8:00 AM – 8:00 PM

Saturday:

10:00 AM – 6:00 PM

4.90

546 reviews

tel: 281-478-4552

Hours:

Monday:

10:00 AM – 7:00 PM

Tuesday:

10:00 AM – 7:00 PM

Wednesday:

10:00 AM – 7:00 PM

Thursday:

10:00 AM – 7:00 PM

Friday:

10:00 AM – 7:00 PM

Saturday:

10:00 AM – 4:00 PM

4.90

484 reviews

tel: 713-946-2824

Hours:

Monday:

10:00 AM – 7:00 PM

Tuesday:

10:00 AM – 7:00 PM

Wednesday:

10:00 AM – 7:00 PM

Thursday:

10:00 AM – 7:00 PM

Friday:

10:00 AM – 7:00 PM

Saturday:

10:00 AM – 4:00 PM

4.90

330 reviews

tel: 281-998-7000

Hours:

Monday:

9:00 AM – 7:00 PM

Tuesday:

9:00 AM – 7:00 PM

Wednesday:

9:00 AM – 7:00 PM

Thursday:

9:00 AM – 7:00 PM

Friday:

9:00 AM – 7:00 PM

Saturday:

9:00 AM – 5:00 PM

4.90

328 reviews

817 E Southmore Ave Suite B, 3rd Floor,

Pasadena, TX 77502

show on map

tel: 713-534-0004

Hours:

Monday:

10:00 AM – 6:00 PM

Tuesday:

10:00 AM – 6:00 PM

Wednesday:

10:00 AM – 6:00 PM

Thursday:

10:00 AM – 6:00 PM

Friday:

10:00 AM – 6:00 PM

2.95

350 reviews

tel: 713-473-6663

Hours:

Monday:

9:00 AM – 7:00 PM

Tuesday:

9:00 AM – 7:00 PM

Wednesday:

9:00 AM – 7:00 PM

Thursday:

9:00 AM – 7:00 PM

Friday:

9:00 AM – 8:00 PM

Saturday:

9:00 AM – 6:00 PM
Near By Cities

by Office Count
4 CFPB Complaints in Pasadena
There were 4 CFPB complaints in Pasadena since Feb 2017.
Complaints over Years
Top 2 Companies
Speedy Cash: 3
Check 'n Go: 1
Top 3 Complaints Issues
Struggling to pay your loan: 1
Communication tactics: 1
Cont'd attempts collect debt not owed: 1

about Check 'n Go's office
817 E Southmore Ave Suite B, 3rd Floor, Pasadena, TX 77502

6902 Spencer Hwy, Pasadena, TX 77505


about Ace Cash Express's office
1348 Southmore Ave, Pasadena, TX 77502
Payday Loans in Pasadena
Pasadena doesn't have a special local regulation, and all payday business operate under Texas law.
This helps the business to develop, at the moment (the 2021 year) 21 storefronts operate in the City.
ACE CASH EXPRESS (3 stores);
TITLEMAX (4 stores);
LOANSTAR TITLE LOANS (3 stores);
ADVANCE AMERICA (2 stores);
TITLEBUCKS (1 store);
THE CASH STORE (1 store);
SPEEDY CASH (1 store);
LOANS USA (1 store);
CHECK N GO (1 store);
ADVANTAGE FINANCE LLC (1 store).
Pasadena Residents Debt-to-Income Ratios
Pasadena residents have 649 median credit score and the average number of late payments is about 5.52. Below represented DTI (Debt-to-Income) ratios shows how Pasadena residents debts stacks up against their income. As of 2020.
Credit Card DTI
5.02%
Mortgage DTI
214.56%
Car Loan DTI
50.34%
Student Loan DTI
33.53%
Pasadena Residents Financial Statistics
Below represented statistics is for Pasadena, Harris County, Texas. As of 2019.
Median age of Pasadena's residents, years
31
Labour force participation rate, %
65.3%
Unemployment rate, %
9.4%
% of residents with no health insurance
26.3%
Median individual income, USD
$26,652
Median household income, USD
$55,039
% of households with income under $35,000
31.1%
% of households with income $35,000 - $75,000
33.7%
% of households with income $75,000 - $100,000
13.1%
% of households with income over $100,000
22.0%
% of households that own their residence
53.5%
Median home value owned by residents, USD
$126,150
Median rent cost, USD
$963
Some official sources of data we used to build this page: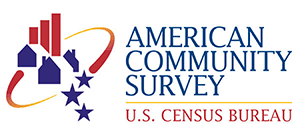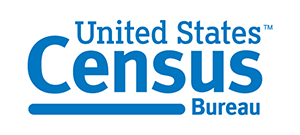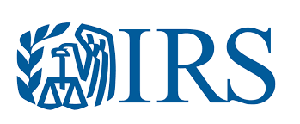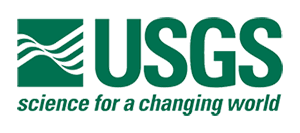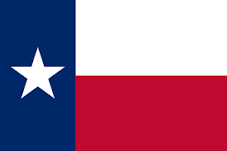 Payday Loans are legal* in Texas.
11
Local Stores
5
Companies
5504
Reviews
YES
Online Loans