Houston, TX Payday

Loans

Lenders
111 local store

from

6 companies

located in

Houston, TX
All Houston, TX Lenders Offices
by Rating
Office Address

5.00

2290 reviews

tel: 281-444-4526

Hours:

Monday:

10:00 AM – 7:00 PM

Tuesday:

10:00 AM – 7:00 PM

Wednesday:

10:00 AM – 7:00 PM

Thursday:

10:00 AM – 7:00 PM

Friday:

10:00 AM – 7:00 PM

Saturday:

10:00 AM – 4:00 PM

5.00

2008 reviews

tel: 281-933-8687

Hours:

Monday:

10:00 AM – 7:00 PM

Tuesday:

10:00 AM – 7:00 PM

Wednesday:

10:00 AM – 7:00 PM

Thursday:

10:00 AM – 7:00 PM

Friday:

10:00 AM – 7:00 PM

Saturday:

10:00 AM – 4:00 PM

5.00

1767 reviews

9919 North Fwy Service Rd Ste 110,

Houston, TX 77037

show on map

tel: 281-820-7938

Hours:

Monday:

10:00 AM – 7:00 PM

Tuesday:

10:00 AM – 7:00 PM

Wednesday:

10:00 AM – 7:00 PM

Thursday:

10:00 AM – 7:00 PM

Friday:

10:00 AM – 7:00 PM

Saturday:

10:00 AM – 4:00 PM

5.00

1446 reviews

tel: 281-469-1461

Hours:

Monday:

10:00 AM – 7:00 PM

Tuesday:

10:00 AM – 7:00 PM

Wednesday:

10:00 AM – 7:00 PM

Thursday:

10:00 AM – 7:00 PM

Friday:

10:00 AM – 7:00 PM

Saturday:

10:00 AM – 4:00 PM

5.00

1425 reviews

7640 State Highway 6 South,

Houston, TX 77083

show on map

tel: 281-668-2927

Hours:

Monday:

10:00 AM – 7:00 PM

Tuesday:

10:00 AM – 7:00 PM

Wednesday:

10:00 AM – 7:00 PM

Thursday:

10:00 AM – 7:00 PM

Friday:

10:00 AM – 7:00 PM

Saturday:

10:00 AM – 2:00 PM

5.00

1409 reviews

tel: 713-239-1851

Hours:

Monday:

10:00 AM – 7:00 PM

Tuesday:

10:00 AM – 7:00 PM

Wednesday:

10:00 AM – 7:00 PM

Thursday:

10:00 AM – 7:00 PM

Friday:

10:00 AM – 7:00 PM

Saturday:

10:00 AM – 4:00 PM

5.00

1391 review

3517 Little York Rd. Unit 6,

Houston, TX 77093

show on map

tel: 281-810-4395

Hours:

Monday:

10:00 AM – 7:00 PM

Tuesday:

10:00 AM – 7:00 PM

Wednesday:

10:00 AM – 7:00 PM

Thursday:

10:00 AM – 7:00 PM

Friday:

10:00 AM – 7:00 PM

Saturday:

10:00 AM – 4:00 PM

5.00

1370 reviews

5248 Aldine Mail Route Rd.,

Houston, TX 77039

show on map

tel: 281-227-0037

Hours:

Monday:

10:00 AM – 7:00 PM

Tuesday:

10:00 AM – 7:00 PM

Wednesday:

10:00 AM – 7:00 PM

Thursday:

10:00 AM – 7:00 PM

Friday:

10:00 AM – 7:00 PM

Saturday:

10:00 AM – 4:00 PM

5.00

1314 reviews

tel: 281-591-7855

Hours:

Monday:

10:00 AM – 7:00 PM

Tuesday:

10:00 AM – 7:00 PM

Wednesday:

10:00 AM – 7:00 PM

Thursday:

10:00 AM – 7:00 PM

Friday:

10:00 AM – 7:00 PM

Saturday:

10:00 AM – 4:00 PM

5.00

1263 reviews

tel: 281-931-4910

Hours:

Monday:

10:00 AM – 7:00 PM

Tuesday:

10:00 AM – 7:00 PM

Wednesday:

10:00 AM – 7:00 PM

Thursday:

10:00 AM – 7:00 PM

Friday:

10:00 AM – 7:00 PM

Saturday:

10:00 AM – 4:00 PM

5.00

1216 reviews

7902 Long Point Rd Suite B,

Houston, TX 77055

show on map

tel: 832-390-3523

Hours:

Monday:

10:00 AM – 7:00 PM

Tuesday:

10:00 AM – 7:00 PM

Wednesday:

10:00 AM – 7:00 PM

Thursday:

10:00 AM – 7:00 PM

Friday:

10:00 AM – 7:00 PM

Saturday:

10:00 AM – 4:00 PM

5.00

1178 reviews

12298 Veterans Memorial Drive,

Houston, TX 77067

show on map

tel: 281-377-2330

Hours:

Monday:

10:00 AM – 7:00 PM

Tuesday:

10:00 AM – 7:00 PM

Wednesday:

10:00 AM – 7:00 PM

Thursday:

10:00 AM – 7:00 PM

Friday:

10:00 AM – 7:00 PM

Saturday:

10:00 AM – 4:00 PM

5.00

1134 reviews

tel: 281-591-7079

Hours:

Monday:

10:00 AM – 7:00 PM

Tuesday:

10:00 AM – 7:00 PM

Wednesday:

10:00 AM – 7:00 PM

Thursday:

10:00 AM – 7:00 PM

Friday:

10:00 AM – 7:00 PM

Saturday:

10:00 AM – 4:00 PM

5.00

1094 reviews

tel: 713-453-1544

Hours:

Monday:

10:00 AM – 7:00 PM

Tuesday:

10:00 AM – 7:00 PM

Wednesday:

10:00 AM – 7:00 PM

Thursday:

10:00 AM – 7:00 PM

Friday:

10:00 AM – 7:00 PM

Saturday:

10:00 AM – 4:00 PM

5.00

1064 reviews

tel: 281-575-0137

Hours:

Monday:

8:00 AM – 8:00 PM

Tuesday:

8:00 AM – 8:00 PM

Wednesday:

8:00 AM – 8:00 PM

Thursday:

8:00 AM – 8:00 PM

Friday:

8:00 AM – 8:00 PM

Saturday:

10:00 AM – 6:00 PM

5.00

1023 reviews

tel: 713-425-0403

Hours:

Monday:

10:00 AM – 7:00 PM

Tuesday:

10:00 AM – 7:00 PM

Wednesday:

10:00 AM – 7:00 PM

Thursday:

10:00 AM – 7:00 PM

Friday:

10:00 AM – 7:00 PM

Saturday:

10:00 AM – 4:00 PM

5.00

1009 reviews

tel: 713-338-8465

Hours:

Monday:

10:00 AM – 7:00 PM

Tuesday:

10:00 AM – 7:00 PM

Wednesday:

10:00 AM – 7:00 PM

Thursday:

10:00 AM – 7:00 PM

Friday:

10:00 AM – 7:00 PM

Saturday:

10:00 AM – 4:00 PM

5.00

991 review

tel: 713-343-4404

Hours:

Monday:

10:00 AM – 7:00 PM

Tuesday:

10:00 AM – 7:00 PM

Wednesday:

10:00 AM – 7:00 PM

Thursday:

10:00 AM – 7:00 PM

Friday:

10:00 AM – 7:00 PM

Saturday:

10:00 AM – 4:00 PM

5.00

970 reviews

tel: 713-721-2665

Hours:

Monday:

10:00 AM – 7:00 PM

Tuesday:

10:00 AM – 7:00 PM

Wednesday:

10:00 AM – 7:00 PM

Thursday:

10:00 AM – 7:00 PM

Friday:

10:00 AM – 7:00 PM

Saturday:

10:00 AM – 4:00 PM

5.00

939 reviews

tel: 713-338-8200

Hours:

Monday:

10:00 AM – 7:00 PM

Tuesday:

10:00 AM – 7:00 PM

Wednesday:

10:00 AM – 7:00 PM

Thursday:

10:00 AM – 7:00 PM

Friday:

10:00 AM – 7:00 PM

Saturday:

10:00 AM – 4:00 PM

5.00

890 reviews

tel: 832-775-0083

Hours:

Monday:

10:00 AM – 7:00 PM

Tuesday:

10:00 AM – 7:00 PM

Wednesday:

10:00 AM – 7:00 PM

Thursday:

10:00 AM – 7:00 PM

Friday:

10:00 AM – 7:00 PM

Saturday:

10:00 AM – 4:00 PM

5.00

888 reviews

tel: 713-360-3391

Hours:

Monday:

10:00 AM – 7:00 PM

Tuesday:

10:00 AM – 7:00 PM

Wednesday:

10:00 AM – 7:00 PM

Thursday:

10:00 AM – 7:00 PM

Friday:

10:00 AM – 7:00 PM

Saturday:

10:00 AM – 4:00 PM

5.00

805 reviews

tel: 713-330-4113

Hours:

Monday:

10:00 AM – 7:00 PM

Tuesday:

10:00 AM – 7:00 PM

Wednesday:

10:00 AM – 7:00 PM

Thursday:

10:00 AM – 7:00 PM

Friday:

10:00 AM – 7:00 PM

Saturday:

10:00 AM – 2:00 PM

5.00

784 reviews

tel: 281-466-4912

Hours:

Monday:

10:00 AM – 7:00 PM

Tuesday:

10:00 AM – 7:00 PM

Wednesday:

10:00 AM – 7:00 PM

Thursday:

10:00 AM – 7:00 PM

Friday:

10:00 AM – 7:00 PM

Saturday:

10:00 AM – 2:00 PM

5.00

741 review

4950 FM 1960 Rd West Suite E1A,

Houston, TX 77069

show on map

tel: 281-586-6009

Hours:

Monday:

10:00 AM – 7:00 PM

Tuesday:

10:00 AM – 7:00 PM

Wednesday:

10:00 AM – 7:00 PM

Thursday:

10:00 AM – 7:00 PM

Friday:

10:00 AM – 7:00 PM

Saturday:

10:00 AM – 4:00 PM

5.00

731 review

11550 Gulf Freeway Suite G,

Houston, TX 77034

show on map

tel: 713-401-3030

Hours:

Monday:

10:00 AM – 7:00 PM

Tuesday:

10:00 AM – 7:00 PM

Wednesday:

10:00 AM – 7:00 PM

Thursday:

10:00 AM – 7:00 PM

Friday:

10:00 AM – 7:00 PM

Saturday:

10:00 AM – 2:00 PM

5.00

717 reviews

tel: 713-451-7002

Hours:

Monday:

10:00 AM – 6:00 PM

Tuesday:

10:00 AM – 6:00 PM

Wednesday:

10:00 AM – 6:00 PM

Thursday:

10:00 AM – 6:00 PM

Friday:

10:00 AM – 6:00 PM

Saturday:

10:00 AM – 3:00 PM

5.00

707 reviews

tel: 713-239-1965

Hours:

Monday:

10:00 AM – 7:00 PM

Tuesday:

10:00 AM – 7:00 PM

Wednesday:

10:00 AM – 7:00 PM

Thursday:

10:00 AM – 7:00 PM

Friday:

10:00 AM – 7:00 PM

Saturday:

10:00 AM – 4:00 PM

5.00

698 reviews

tel: 713-343-1726

Hours:

Monday:

10:00 AM – 7:00 PM

Tuesday:

10:00 AM – 7:00 PM

Wednesday:

10:00 AM – 7:00 PM

Thursday:

10:00 AM – 7:00 PM

Friday:

10:00 AM – 7:00 PM

Saturday:

10:00 AM – 4:00 PM

5.00

693 reviews

tel: 713-343-3540

Hours:

Monday:

10:00 AM – 7:00 PM

Tuesday:

10:00 AM – 7:00 PM

Wednesday:

10:00 AM – 7:00 PM

Thursday:

10:00 AM – 7:00 PM

Friday:

10:00 AM – 7:00 PM

Saturday:

10:00 AM – 4:00 PM

5.00

636 reviews

tel: 713-924-3000

Hours:

Monday:

10:00 AM – 6:00 PM

Tuesday:

10:00 AM – 6:00 PM

Wednesday:

10:00 AM – 6:00 PM

Thursday:

10:00 AM – 6:00 PM

Friday:

10:00 AM – 6:00 PM

Saturday:

10:00 AM – 2:00 PM

5.00

537 reviews

tel: 281-661-4644

Hours:

Monday:

10:00 AM – 7:00 PM

Tuesday:

10:00 AM – 7:00 PM

Wednesday:

10:00 AM – 7:00 PM

Thursday:

10:00 AM – 7:00 PM

Friday:

10:00 AM – 7:00 PM

Saturday:

10:00 AM – 4:00 PM

5.00

525 reviews

13139 Veterans Memorial Dr.,

Houston, TX 77014

show on map

tel: 281-893-5360

Hours:

Monday:

10:00 AM – 6:00 PM

Tuesday:

10:00 AM – 6:00 PM

Wednesday:

10:00 AM – 6:00 PM

Thursday:

10:00 AM – 6:00 PM

Friday:

10:00 AM – 6:00 PM

Saturday:

10:00 AM – 3:00 PM

5.00

499 reviews

tel: 713-695-4783

Hours:

Monday:

10:00 AM – 7:00 PM

Tuesday:

10:00 AM – 7:00 PM

Wednesday:

10:00 AM – 7:00 PM

Thursday:

10:00 AM – 7:00 PM

Friday:

10:00 AM – 7:00 PM

Saturday:

10:00 AM – 2:00 PM

5.00

494 reviews

7580-A West Bellfort Rd.,

Houston, TX 77071

show on map

tel: 713-270-0479

Hours:

Monday:

10:00 AM – 6:00 PM

Tuesday:

10:00 AM – 6:00 PM

Wednesday:

10:00 AM – 6:00 PM

Thursday:

10:00 AM – 6:00 PM

Friday:

10:00 AM – 6:00 PM

Saturday:

10:00 AM – 3:00 PM

5.00

491 review

tel: 281-398-6775

Hours:

Monday:

10:00 AM – 6:00 PM

Tuesday:

10:00 AM – 6:00 PM

Wednesday:

10:00 AM – 6:00 PM

Thursday:

10:00 AM – 6:00 PM

Friday:

10:00 AM – 6:00 PM

Saturday:

10:00 AM – 3:00 PM

5.00

422 reviews

tel: 713-532-4175

Hours:

Monday:

10:00 AM – 6:00 PM

Tuesday:

10:00 AM – 6:00 PM

Wednesday:

10:00 AM – 6:00 PM

Thursday:

10:00 AM – 6:00 PM

Friday:

10:00 AM – 6:00 PM

Saturday:

10:00 AM – 3:00 PM

5.00

392 reviews

tel: 713-300-1953

Hours:

Monday:

10:00 AM – 7:00 PM

Tuesday:

10:00 AM – 7:00 PM

Wednesday:

10:00 AM – 7:00 PM

Thursday:

10:00 AM – 7:00 PM

Friday:

10:00 AM – 7:00 PM

Saturday:

10:00 AM – 2:00 PM

5.00

384 reviews

tel: 281-416-8462

Hours:

Monday:

9:00 AM – 7:00 PM

Tuesday:

9:00 AM – 7:00 PM

Wednesday:

9:00 AM – 7:00 PM

Thursday:

9:00 AM – 7:00 PM

Friday:

9:00 AM – 8:00 PM

Saturday:

9:00 AM – 6:00 PM

5.00

379 reviews

tel: 281-946-1009

Hours:

Monday:

10:00 AM – 7:00 PM

Tuesday:

10:00 AM – 7:00 PM

Wednesday:

10:00 AM – 7:00 PM

Thursday:

10:00 AM – 7:00 PM

Friday:

10:00 AM – 7:00 PM

Saturday:

10:00 AM – 4:00 PM

5.00

371 review

10511 Eastex Freeway #200,

Houston, TX 77093

show on map

tel: 713-691-3462

Hours:

Monday:

10:00 AM – 6:00 PM

Tuesday:

10:00 AM – 6:00 PM

Wednesday:

10:00 AM – 6:00 PM

Thursday:

10:00 AM – 6:00 PM

Friday:

10:00 AM – 6:00 PM

Saturday:

10:00 AM – 3:00 PM

5.00

369 reviews

tel: 832-778-1346

Hours:

Monday:

10:00 AM – 6:00 PM

Tuesday:

10:00 AM – 6:00 PM

Wednesday:

10:00 AM – 6:00 PM

Thursday:

10:00 AM – 6:00 PM

Friday:

10:00 AM – 6:00 PM

Saturday:

10:00 AM – 3:00 PM

5.00

362 reviews

tel: 281-477-8741

Hours:

Monday:

10:00 AM – 6:00 PM

Tuesday:

10:00 AM – 6:00 PM

Wednesday:

10:00 AM – 6:00 PM

Thursday:

10:00 AM – 6:00 PM

Friday:

10:00 AM – 6:00 PM

Saturday:

10:00 AM – 3:00 PM

5.00

346 reviews

12430 Tomball Pkwy, Ste. C,

Houston, TX 77086

show on map

tel: 281-272-6734

Hours:

Monday:

10:00 AM – 6:00 PM

Tuesday:

10:00 AM – 6:00 PM

Wednesday:

10:00 AM – 6:00 PM

Thursday:

10:00 AM – 6:00 PM

Friday:

10:00 AM – 6:00 PM

Saturday:

10:00 AM – 3:00 PM

5.00

325 reviews

tel: 713-270-4810

Hours:

Monday:

9:00 AM – 7:00 PM

Tuesday:

9:00 AM – 7:00 PM

Wednesday:

9:00 AM – 7:00 PM

Thursday:

9:00 AM – 7:00 PM

Friday:

9:00 AM – 7:00 PM

Saturday:

9:00 AM – 6:00 PM

5.00

309 reviews

tel: 281-990-6630

Hours:

Monday:

10:00 AM – 6:00 PM

Tuesday:

10:00 AM – 6:00 PM

Wednesday:

10:00 AM – 6:00 PM

Thursday:

10:00 AM – 6:00 PM

Friday:

10:00 AM – 6:00 PM

Saturday:

10:00 AM – 3:00 PM

5.00

305 reviews

5870 Highway 6N Suite 314,

Houston, TX 77084

show on map

tel: 281-550-9923

Hours:

Monday:

10:00 AM – 6:00 PM

Tuesday:

10:00 AM – 6:00 PM

Wednesday:

10:00 AM – 6:00 PM

Thursday:

10:00 AM – 6:00 PM

Friday:

10:00 AM – 6:00 PM

5.00

214 reviews

2802 N. Shephard Dr., Ste. 200,

Houston, TX 77008

show on map

tel: 713-861-0748

Hours:

Monday:

10:00 AM – 6:00 PM

Tuesday:

10:00 AM – 6:00 PM

Wednesday:

10:00 AM – 6:00 PM

Thursday:

10:00 AM – 6:00 PM

Friday:

10:00 AM – 6:00 PM

Saturday:

10:00 AM – 3:00 PM

5.00

211 review

6824 Highway 6 S., Ste. E3,

Houston, TX 77083

show on map

tel: 281-983-5365

Hours:

Monday:

10:00 AM – 6:00 PM

Tuesday:

10:00 AM – 6:00 PM

Wednesday:

10:00 AM – 6:00 PM

Thursday:

10:00 AM – 6:00 PM

Friday:

10:00 AM – 6:00 PM

Saturday:

10:00 AM – 3:00 PM

5.00

150 reviews

11709 S Sam Houston Pkwy. E,

Houston, TX 77089

show on map

permanently closed

5.00

50 reviews

Texas Car Title & Payday Loan Services

permanently closed

4.95

1078 reviews

tel: 713-451-1669

Hours:

Monday:

8:00 AM – 8:00 PM

Tuesday:

8:00 AM – 8:00 PM

Wednesday:

8:00 AM – 8:00 PM

Thursday:

8:00 AM – 8:00 PM

Friday:

8:00 AM – 8:00 PM

Saturday:

10:00 AM – 6:00 PM

4.95

321 review

tel: 281-484-7711

Hours:

Monday:

9:00 AM – 7:00 PM

Tuesday:

9:00 AM – 7:00 PM

Wednesday:

9:00 AM – 7:00 PM

Thursday:

9:00 AM – 7:00 PM

Friday:

9:00 AM – 7:00 PM

Saturday:

9:00 AM – 6:00 PM

4.90

2034 reviews

tel: 713-910-4338

Hours:

Monday:

8:00 AM – 8:00 PM

Tuesday:

8:00 AM – 8:00 PM

Wednesday:

8:00 AM – 8:00 PM

Thursday:

8:00 AM – 8:00 PM

Friday:

8:00 AM – 8:00 PM

Saturday:

8:00 AM – 8:00 PM

4.90

1255 reviews

tel: 713-772-2774

Hours:

Monday:

8:00 AM – 8:00 PM

Tuesday:

8:00 AM – 8:00 PM

Wednesday:

8:00 AM – 8:00 PM

Thursday:

8:00 AM – 8:00 PM

Friday:

8:00 AM – 8:00 PM

Saturday:

10:00 AM – 6:00 PM

4.90

1055 reviews

tel: 832-775-0146

Hours:

Monday:

10:00 AM – 7:00 PM

Tuesday:

10:00 AM – 7:00 PM

Wednesday:

10:00 AM – 7:00 PM

Thursday:

10:00 AM – 7:00 PM

Friday:

10:00 AM – 7:00 PM

Saturday:

10:00 AM – 4:00 PM

4.90

973 reviews

tel: 713-425-0407

Hours:

Monday:

10:00 AM – 7:00 PM

Tuesday:

10:00 AM – 7:00 PM

Wednesday:

10:00 AM – 7:00 PM

Thursday:

10:00 AM – 7:00 PM

Friday:

10:00 AM – 7:00 PM

Saturday:

10:00 AM – 4:00 PM

4.90

861 review

tel: 713-928-2274

Hours:

Monday:

8:00 AM – 8:00 PM

Tuesday:

8:00 AM – 8:00 PM

Wednesday:

8:00 AM – 8:00 PM

Thursday:

8:00 AM – 8:00 PM

Friday:

8:00 AM – 8:00 PM

Saturday:

10:00 AM – 6:00 PM

4.90

771 review

tel: 713-271-5938

Hours:

Monday:

9:00 AM – 7:00 PM

Tuesday:

9:00 AM – 7:00 PM

Wednesday:

9:00 AM – 7:00 PM

Thursday:

9:00 AM – 7:00 PM

Friday:

9:00 AM – 7:00 PM

Saturday:

9:00 AM – 6:00 PM

4.90

726 reviews

tel: 713-461-8910

Hours:

Monday:

8:00 AM – 8:00 PM

Tuesday:

8:00 AM – 8:00 PM

Wednesday:

8:00 AM – 8:00 PM

Thursday:

8:00 AM – 8:00 PM

Friday:

8:00 AM – 8:00 PM

Saturday:

10:00 AM – 6:00 PM

4.90

623 reviews

tel: 281-893-6228

Hours:

Monday:

9:00 AM – 8:00 PM

Tuesday:

9:00 AM – 8:00 PM

Wednesday:

9:00 AM – 8:00 PM

Thursday:

9:00 AM – 8:00 PM

Friday:

9:00 AM – 9:00 PM

Saturday:

9:00 AM – 8:00 PM

4.90

581 review

tel: 713-995-8318

Hours:

Monday:

10:00 AM – 6:00 PM

Tuesday:

10:00 AM – 6:00 PM

Wednesday:

10:00 AM – 6:00 PM

Thursday:

10:00 AM – 6:00 PM

Friday:

10:00 AM – 6:00 PM

Saturday:

10:00 AM – 2:00 PM

4.90

468 reviews

12100D Veteran's Memorial Dr.,

Houston, TX 77067

show on map

tel: 281-440-0701

Hours:

Monday:

10:00 AM – 6:00 PM

Tuesday:

10:00 AM – 6:00 PM

Wednesday:

10:00 AM – 6:00 PM

Thursday:

10:00 AM – 6:00 PM

Friday:

10:00 AM – 6:00 PM

Saturday:

10:00 AM – 2:00 PM

4.90

427 reviews

tel: 713-666-7384

Hours:

Monday:

9:00 AM – 7:00 PM

Tuesday:

9:00 AM – 7:00 PM

Wednesday:

9:00 AM – 7:00 PM

Thursday:

9:00 AM – 7:00 PM

Friday:

9:00 AM – 8:00 PM

Saturday:

9:00 AM – 5:00 PM

4.90

421 review

3802 S Gessner Rd Ste 100,

Houston, TX 77063

show on map

tel: 713-789-0213

Hours:

Monday:

8:00 AM – 8:00 PM

Tuesday:

8:00 AM – 8:00 PM

Wednesday:

8:00 AM – 8:00 PM

Thursday:

8:00 AM – 8:00 PM

Friday:

8:00 AM – 8:00 PM

Saturday:

10:00 AM – 6:00 PM

4.90

413 reviews

tel: 713-773-9033

Hours:

Monday:

9:00 AM – 7:00 PM

Tuesday:

9:00 AM – 7:00 PM

Wednesday:

9:00 AM – 7:00 PM

Thursday:

9:00 AM – 7:00 PM

Friday:

9:00 AM – 8:00 PM

Saturday:

9:00 AM – 6:00 PM

4.90

413 reviews

tel: 713-264-6516

Hours:

Monday:

9:00 AM – 7:00 PM

Tuesday:

9:00 AM – 7:00 PM

Wednesday:

9:00 AM – 7:00 PM

Thursday:

9:00 AM – 7:00 PM

Friday:

9:00 AM – 8:00 PM

Saturday:

9:00 AM – 6:00 PM

4.90

395 reviews

tel: 713-330-8207

Hours:

Monday:

10:00 AM – 6:00 PM

Tuesday:

10:00 AM – 6:00 PM

Wednesday:

10:00 AM – 6:00 PM

Thursday:

10:00 AM – 6:00 PM

Friday:

10:00 AM – 6:00 PM

Saturday:

10:00 AM – 3:00 PM

4.90

359 reviews

tel: 713-434-9992

Hours:

Monday:

9:00 AM – 7:00 PM

Tuesday:

9:00 AM – 7:00 PM

Wednesday:

9:00 AM – 7:00 PM

Thursday:

9:00 AM – 7:00 PM

Friday:

9:00 AM – 8:00 PM

Saturday:

9:00 AM – 6:00 PM

4.90

300 reviews

tel: 713-466-0198

Hours:

Monday:

9:00 AM – 7:00 PM

Tuesday:

9:00 AM – 7:00 PM

Wednesday:

9:00 AM – 7:00 PM

Thursday:

9:00 AM – 7:00 PM

Friday:

9:00 AM – 7:00 PM

Saturday:

9:00 AM – 5:00 PM

4.90

291 review

tel: 713-691-9066

Hours:

Monday:

9:00 AM – 7:00 PM

Tuesday:

9:00 AM – 7:00 PM

Wednesday:

9:00 AM – 7:00 PM

Thursday:

9:00 AM – 7:00 PM

Friday:

9:00 AM – 7:00 PM

Saturday:

9:00 AM – 6:00 PM

4.90

258 reviews

12777 Jones Road Suite 175,

Houston, TX 77070

show on map

tel: 281-970-6642

Hours:

Monday:

10:00 AM – 6:00 PM

Tuesday:

10:00 AM – 6:00 PM

Wednesday:

10:00 AM – 6:00 PM

Thursday:

10:00 AM – 6:00 PM

Friday:

10:00 AM – 6:00 PM

4.90

249 reviews

tel: 713-496-9340

Hours:

Monday:

10:00 AM – 7:00 PM

Tuesday:

10:00 AM – 7:00 PM

Wednesday:

10:00 AM – 7:00 PM

Thursday:

10:00 AM – 7:00 PM

Friday:

10:00 AM – 7:00 PM

Saturday:

10:00 AM – 2:00 PM

4.90

239 reviews

tel: 713-283-5441

Hours:

Monday:

9:00 AM – 7:00 PM

Tuesday:

9:00 AM – 7:00 PM

Wednesday:

9:00 AM – 7:00 PM

Thursday:

9:00 AM – 7:00 PM

Friday:

9:00 AM – 8:00 PM

Saturday:

9:00 AM – 6:00 PM

4.90

234 reviews

tel: 281-752-9160

Hours:

Monday:

9:00 AM – 7:00 PM

Tuesday:

9:00 AM – 7:00 PM

Wednesday:

9:00 AM – 7:00 PM

Thursday:

9:00 AM – 7:00 PM

Friday:

9:00 AM – 8:00 PM

Saturday:

9:00 AM – 6:00 PM

4.90

221 review

tel: 713-665-2262

Hours:

Monday:

9:00 AM – 7:00 PM

Tuesday:

9:00 AM – 7:00 PM

Wednesday:

9:00 AM – 7:00 PM

Thursday:

9:00 AM – 7:00 PM

Friday:

9:00 AM – 8:00 PM

Saturday:

9:00 AM – 6:00 PM

4.90

196 reviews

permanently closed

4.80

474 reviews

5506 Bellaire Blvd Ste A,

Houston, TX 77081

show on map

tel: 713-666-2627

Hours:

Monday:

8:00 AM – 8:00 PM

Tuesday:

8:00 AM – 8:00 PM

Wednesday:

8:00 AM – 8:00 PM

Thursday:

8:00 AM – 8:00 PM

Friday:

8:00 AM – 8:00 PM

Saturday:

10:00 AM – 6:00 PM

4.80

437 reviews

tel: 281-875-3223

Hours:

Monday:

9:00 AM – 7:00 PM

Tuesday:

9:00 AM – 7:00 PM

Wednesday:

9:00 AM – 7:00 PM

Thursday:

9:00 AM – 7:00 PM

Friday:

9:00 AM – 8:00 PM

Saturday:

9:00 AM – 6:00 PM

4.80

424 reviews

tel: 281-444-2714

Hours:

Monday:

9:00 AM – 8:00 PM

Tuesday:

9:00 AM – 8:00 PM

Wednesday:

9:00 AM – 8:00 PM

Thursday:

9:00 AM – 8:00 PM

Friday:

9:00 AM – 8:00 PM

Saturday:

9:00 AM – 6:00 PM

4.80

376 reviews

tel: 713-223-0693

Hours:

Monday:

9:00 AM – 7:00 PM

Tuesday:

9:00 AM – 7:00 PM

Wednesday:

9:00 AM – 7:00 PM

Thursday:

9:00 AM – 7:00 PM

Friday:

9:00 AM – 8:00 PM

Saturday:

9:00 AM – 6:00 PM

4.80

324 reviews

tel: 713-695-4760

Hours:

Monday:

9:00 AM – 7:00 PM

Tuesday:

9:00 AM – 7:00 PM

Wednesday:

9:00 AM – 7:00 PM

Thursday:

9:00 AM – 7:00 PM

Friday:

9:00 AM – 7:00 PM

Saturday:

9:00 AM – 6:00 PM

4.80

320 reviews

tel: 281-999-2060

Hours:

Monday:

9:00 AM – 8:00 PM

Tuesday:

9:00 AM – 8:00 PM

Wednesday:

9:00 AM – 8:00 PM

Thursday:

9:00 AM – 8:00 PM

Friday:

9:00 AM – 8:00 PM

Saturday:

9:00 AM – 8:00 PM

4.80

285 reviews

tel: 713-450-9793

Hours:

Monday:

9:00 AM – 7:00 PM

Tuesday:

9:00 AM – 7:00 PM

Wednesday:

9:00 AM – 7:00 PM

Thursday:

9:00 AM – 7:00 PM

Friday:

9:00 AM – 8:00 PM

Saturday:

9:00 AM – 6:00 PM

4.80

224 reviews

tel: 281-584-9823

Hours:

Monday:

9:00 AM – 7:00 PM

Tuesday:

9:00 AM – 7:00 PM

Wednesday:

9:00 AM – 7:00 PM

Thursday:

9:00 AM – 7:00 PM

Friday:

9:00 AM – 7:00 PM

Saturday:

9:00 AM – 5:00 PM

4.80

217 reviews

tel: 713-783-1190

Hours:

Monday:

9:00 AM – 7:00 PM

Tuesday:

9:00 AM – 7:00 PM

Wednesday:

9:00 AM – 7:00 PM

Thursday:

9:00 AM – 7:00 PM

Friday:

9:00 AM – 8:00 PM

Saturday:

9:00 AM – 6:00 PM

4.80

215 reviews

tel: 713-690-2274

Hours:

Monday:

9:00 AM – 7:00 PM

Tuesday:

9:00 AM – 7:00 PM

Wednesday:

9:00 AM – 7:00 PM

Thursday:

9:00 AM – 7:00 PM

Friday:

9:00 AM – 7:00 PM

Saturday:

9:00 AM – 6:00 PM

4.80

199 reviews

permanently closed

4.80

185 reviews

tel: 713-723-2919

Hours:

Monday:

9:00 AM – 7:00 PM

Tuesday:

9:00 AM – 7:00 PM

Wednesday:

9:00 AM – 7:00 PM

Thursday:

9:00 AM – 7:00 PM

Friday:

9:00 AM – 7:00 PM

Saturday:

9:00 AM – 6:00 PM

4.80

183 reviews

tel: 281-463-4691

Hours:

Monday:

9:00 AM – 8:00 PM

Tuesday:

9:00 AM – 8:00 PM

Wednesday:

9:00 AM – 8:00 PM

Thursday:

9:00 AM – 8:00 PM

Friday:

9:00 AM – 8:00 PM

Saturday:

9:00 AM – 6:00 PM

4.80

169 reviews

tel: 713-461-2194

Hours:

Monday:

9:00 AM – 7:00 PM

Tuesday:

9:00 AM – 7:00 PM

Wednesday:

9:00 AM – 7:00 PM

Thursday:

9:00 AM – 7:00 PM

Friday:

9:00 AM – 8:00 PM

Saturday:

9:00 AM – 6:00 PM

4.80

164 reviews

tel: 281-448-7668

Hours:

Monday:

9:00 AM – 7:00 PM

Tuesday:

9:00 AM – 7:00 PM

Wednesday:

9:00 AM – 7:00 PM

Thursday:

9:00 AM – 7:00 PM

Friday:

9:00 AM – 7:00 PM

Saturday:

9:00 AM – 6:00 PM

4.80

142 reviews

permanently closed

4.80

135 reviews

tel: 713-880-1280

Hours:

Monday:

9:00 AM – 7:00 PM

Tuesday:

9:00 AM – 7:00 PM

Wednesday:

9:00 AM – 7:00 PM

Thursday:

9:00 AM – 7:00 PM

Friday:

9:00 AM – 8:00 PM

Saturday:

9:00 AM – 6:00 PM

4.80

111 review

Texas Car Title & Payday Loan Services

tel: 281-444-9997

Hours:

Monday:

10:00 AM – 6:00 PM

Tuesday:

10:00 AM – 6:00 PM

Wednesday:

10:00 AM – 6:00 PM

Thursday:

10:00 AM – 6:00 PM

Friday:

10:00 AM – 6:00 PM

Saturday:

10:00 AM – 3:00 PM

4.70

419 reviews

tel: 713-733-2274

Hours:

Monday:

9:00 AM – 7:00 PM

Tuesday:

9:00 AM – 7:00 PM

Wednesday:

9:00 AM – 7:00 PM

Thursday:

9:00 AM – 7:00 PM

Friday:

9:00 AM – 8:00 PM

Saturday:

9:00 AM – 6:00 PM

4.70

290 reviews

tel: 713-741-6162

Hours:

Monday:

9:00 AM – 7:00 PM

Tuesday:

9:00 AM – 7:00 PM

Wednesday:

9:00 AM – 7:00 PM

Thursday:

9:00 AM – 7:00 PM

Friday:

9:00 AM – 8:00 PM

Saturday:

9:00 AM – 6:00 PM

4.70

260 reviews

tel: 713-691-2182

Hours:

Monday:

9:00 AM – 8:00 PM

Tuesday:

9:00 AM – 8:00 PM

Wednesday:

9:00 AM – 8:00 PM

Thursday:

9:00 AM – 8:00 PM

Friday:

9:00 AM – 7:00 PM

Saturday:

9:00 AM – 6:00 PM

4.70

221 review

10959 Cypress Creek Pkwy,

Houston, TX 77070

show on map

tel: 832-912-1794

Hours:

Monday:

9:00 AM – 8:00 PM

Tuesday:

9:00 AM – 8:00 PM

Wednesday:

9:00 AM – 8:00 PM

Thursday:

9:00 AM – 8:00 PM

Friday:

9:00 AM – 8:00 PM

Saturday:

9:00 AM – 6:00 PM

4.70

219 reviews

tel: 713-654-8087

Hours:

Monday:

9:00 AM – 7:00 PM

Tuesday:

9:00 AM – 7:00 PM

Wednesday:

9:00 AM – 7:00 PM

Thursday:

9:00 AM – 7:00 PM

Friday:

9:00 AM – 7:00 PM

Saturday:

9:00 AM – 5:00 PM

4.70

90 reviews

permanently closed

4.60

177 reviews

tel: 713-451-6400

Hours:

Monday:

9:00 AM – 8:00 PM

Tuesday:

9:00 AM – 8:00 PM

Wednesday:

9:00 AM – 8:00 PM

Thursday:

9:00 AM – 8:00 PM

Friday:

9:00 AM – 8:00 PM

Saturday:

9:00 AM – 6:00 PM

4.40

49 reviews

Texas Car Title & Payday Loan Services

tel: 281-776-9900

Hours:

Monday:

10:00 AM – 6:00 PM

Tuesday:

10:00 AM – 6:00 PM

Wednesday:

10:00 AM – 6:00 PM

Thursday:

10:00 AM – 6:00 PM

Friday:

10:00 AM – 6:00 PM

Saturday:

10:00 AM – 3:00 PM

4.20

1280 reviews

11830 Bellaire Blvd Ste A,

Houston, TX 77072

show on map

tel: 281-575-6607

Hours:

Monday:

8:00 AM – 8:00 PM

Tuesday:

8:00 AM – 8:00 PM

Wednesday:

8:00 AM – 8:00 PM

Thursday:

8:00 AM – 8:00 PM

Friday:

8:00 AM – 8:00 PM

Saturday:

10:00 AM – 6:00 PM

3.90

887 reviews

13482 Northwest Fwy Ste 100,

Houston, TX 77040

show on map

tel: 713-460-4995

Hours:

Monday:

8:00 AM – 8:00 PM

Tuesday:

8:00 AM – 8:00 PM

Wednesday:

8:00 AM – 8:00 PM

Thursday:

8:00 AM – 8:00 PM

Friday:

8:00 AM – 8:00 PM

Saturday:

10:00 AM – 6:00 PM

3.45

1572 reviews

tel: 713-884-8347

Hours:

Monday:

8:00 AM – 8:00 PM

Tuesday:

8:00 AM – 8:00 PM

Wednesday:

8:00 AM – 8:00 PM

Thursday:

8:00 AM – 8:00 PM

Friday:

8:00 AM – 8:00 PM

Saturday:

10:00 AM – 6:00 PM

3.10

51 review

Texas Car Title & Payday Loan Services

2435 Fulton Street Suite B,

Houston, TX 77009

show on map

permanently closed

2.95

331 review

tel: 713-641-4530

Hours:

Monday:

10:00 AM – 6:00 PM

Tuesday:

10:00 AM – 6:00 PM

Wednesday:

10:00 AM – 6:00 PM

Thursday:

10:00 AM – 6:00 PM

Friday:

10:00 AM – 6:00 PM

Saturday:

10:00 AM – 2:00 PM

2.95

267 reviews

tel: 713-641-2274

Hours:

Monday:

9:00 AM – 7:00 PM

Tuesday:

9:00 AM – 7:00 PM

Wednesday:

9:00 AM – 7:00 PM

Thursday:

9:00 AM – 7:00 PM

Friday:

9:00 AM – 8:00 PM

Saturday:

9:00 AM – 6:00 PM

2.95

253 reviews

tel: 281-591-6671

Hours:

Monday:

9:00 AM – 8:00 PM

Tuesday:

9:00 AM – 8:00 PM

Wednesday:

9:00 AM – 8:00 PM

Thursday:

9:00 AM – 8:00 PM

Friday:

9:00 AM – 8:00 PM

Saturday:

9:00 AM – 6:00 PM

2.90

222 reviews

tel: 713-635-4712

Hours:

Monday:

9:00 AM – 7:00 PM

Tuesday:

9:00 AM – 7:00 PM

Wednesday:

9:00 AM – 7:00 PM

Thursday:

9:00 AM – 7:00 PM

Friday:

9:00 AM – 7:00 PM

Saturday:

9:00 AM – 6:00 PM
Near By Cities

by Office Count
201 CFPB Complaints in Houston
There were 201 CFPB complaints in Houston since Nov 2013.
Complaints over Years
Top 8 Companies
Speedy Cash: 77
Ace Cash Express: 60
Check 'n Go: 22
Advance America: 18
Community Choice Financial: 17
TitleMax: 3
Check into Cash: 3
Money Mart: 1
Top 3 Complaints Issues
Attempts to collect debt not owed: 19
False statements or representation: 18
Charged fees or interest I didn't expect: 16

about Speedy Cash's office
10884 W Bellfort St, Houston, TX 77099

about Ace Cash Express's office
810 Fm 1960 Rd, Houston, TX 77090

about Ace Cash Express's office
810 Fm 1960 Rd, Houston, TX 77090


about Speedy Cash's office
11830 Bellaire Blvd Ste A, Houston, TX 77072


about Speedy Cash's office
13482 Northwest Fwy Ste 100, Houston, TX 77040
Payday Loans in Houston
Like any other state where payday lending is legal, Houston is home to a number of lenders' offices. The biggest ones, such as Ace Cash Express, Check'n Go, Speedy Cash, Advance America, etc., are known across the nation. It is a kind of business, which will always be there, because there is always someone running into unexpected financial difficulty and in need of some money.
Legal Aspects in Houston
Payday loans are legal in Houston and the rest of Texas. The Texan law is quite so lenient on lenders, as it does not specify any APR, fee, or charge caps, and these vary depending on the size of a loan. The minimum loan term is 7 days. The segment feels quite so comfortable in Texas. However, this is not the case with borrowers, who are quite so vulnerable and are in danger of indebtedness. All lenders must have a license to operate either in a storefront or online form. Borrowers should fill out a form and specify some information about their income.
Houston City Ordinance
Purpose of the law: To limit payday loans and protect customers.
Regulation:
A lender must renew the license annually;
A payday loan should not be more than 20 percent of a consumer's gross monthly income;
Installments to repay a loan – not more than 4 times;
An extension for a single payday loan – not more than 3 renewals;
Payday loans agreement must be written in English or Spanish;
Every client should have the possibility to get information from a lender about financial education.
Houston does not limit the use of payday loan stores and their locations.
To Complain in Houston
The City of Houston Commercial Permitting and Enforcement

1. Call: 832-394-8803
2. Send complaint by mail: Houston Permitting Center, P.O. Box 1561, Houston, Texas 77251-1561
Houston Payday Loan Stats
As a result of the city ordinance (2014 year), the number of payday loan businesses was decreased by 40%.
Payday loan stores in Houston have 2 main locations:
South of Interstate 610 along Interstate 45;
Southside of Houston.
In the 2019 year, in Houston MSA were 395 cash advance store locations.

The amount of new payday loans: $265 mln;
Fee charges: $298 mln;
Refinances: $269 mln;
the average loan term for a single payday loan was 16 days;
the average loan term for an installment payday loan was 125 days;
the average fee for every $100 single payday loan was $21
the average fee for every $100 installment payday loan was $129;
The average ARP for an installment payday loan: 553%;
The average ARP for a single payday loan: 492%.
Store Locations vs Household Income
Census.gov Data of Households Income as of 2019 and Offices Distribution as of 2021.
Legend:
Less than $25,000
$25,001 - $50,000
$50,001 - $75,000
$75,001 - +$100,000
Houston is a large metropolis in Texas extending to Galveston Bay. The city offers around 150 payday loans stores. The number is large. But why does such a larger city with a higher average income has so many loan stores? Let's understand the relationship that exists between the income and the payday loan stores in Houston.

The eastern side of the city has a greater number of loan stores where the average income is around $50,000. Parts of the city where the average household income is more than $100,000 have been seen with a smaller number of loan stores.

Higher household incomes have been seen around Southwest Fwy, Washington Avenue area. The South-eastern area that covers the south park, Sunnyside, Lawndale wayside, and more has a low average household income i.e., $30,000. Central southwest (AVEVA Stadium, wildcat golf club, South acres Crestmont park) has an average income of $55,000 and has a smaller number of payday loans stores as compared to the eastern side of the city. The Northsides' Northline side (Eastern Jensen, Mt Houston) of the city has an average low income and an average number of loan stores. In a nutshell, the map proves that the areas where average household income is low i.e., $50,000 have a large number of payday loan stores.
Cash Assistance Programs in Houston
Bank On Houston has a special program that helps Houston residents (without a bank account) get access to low-entry financial services. The program was created with the participation of credit unions and non-profit organizations.
---
Houston General Information
Houston is a major industrial city in Texas, the USA, and it has a strategic meaning for the nation's economy. It is the state's largest city, both in size and population. Apart from tremendous economic potential, the city boasts a status of a great tourist destination, largely thanks to numerous museums, theaters and NASA's Johnson Space Center.
Houston Geography
Houston is located near the Gulf of Mexico in a flat and water-rich area with a subtropical climate. This combination makes it pretty much exposed to flooding. The city is quite large in size: it occupies 601.7 square miles, of which 22.3 square miles account for water reservoirs. Summers are hot and humid, while winters are mild. Hurricanes rarely hit the area (the 1900 devastation was a tragic and disastrous exception).
Houston History
The city started in August 1836 by Augustus Chapman and John Kirby (the Allen Brothers). During the following years, the city evolved into a major railroad hub, as export of cotton, which was galore in the area, flourished. In the early 1900s, despite the hurricane devastation, the city was still promoted as a port and became a center of the nation's petroleum industry, which started after the discovery of an oil deposit. The industry got another shot during WWII, as the global demand for oil products increased. The city continued to grow politically and economically during the post-war years and afterward.
Houston Population and Demographics
Houston's population is 2 312 720 people. It is ethnically diverse, and it has witnessed a significant increase in the Hispanic white population. The median age is 32.9 years old, and the biggest groups are people in their twenties (17.2%) and thirties (16.1%), as these are the most economically active groups. The median household income is $49 399. Up to 16.7% of households boas, an income of $50 000 to $75 000; 48.8% of households have six-figure incomes. Individual incomes average $26 658; 43.3% of citizens have a home in possession. Home values average $148 075, rent burdens – $1063.
The ethnic makeup is: Whites are 58.5%, Hispanic Whites – 44.5%, African Americans account for a share of 22.9%, Asians – 6.7%, Native and Pacific groups – 0.3% and 0.1% respectively.
Houston Today
Today's Huston is one of the world's biggest oil and gas industry sites. It concentrates quite a share of the global renewable energy center thanks to its location in a warm and sun-rich region. Its location near the Mexican border puts it at a crossroads of different cultures, where different exciting events and festivals take place every year (the Art Car Parade, the Bayou City Art Festival, the Houston Livestock Show, and Rodeo, etc.) The city boasts a vibrant cultural life, as it is home to the Houston Theater District, where a plethora of theaters of nearly all existing genres is found.
---
Houston Residents Debt-to-Income Ratios
Houston residents have 661 median credit score and the average number of late payments is about 5.39. Below represented DTI (Debt-to-Income) ratios shows how Houston residents debts stacks up against their income. As of 2020.
Credit Card DTI
6.17%
Mortgage DTI
301.55%
Car Loan DTI
40.17%
Student Loan DTI
46.77%
Houston Residents Financial Statistics
Below represented statistics is for Houston, Harris County, Texas. As of 2019.
Median age of Houston's residents, years
33
Labour force participation rate, %
67.2%
Unemployment rate, %
5.9%
% of residents with no health insurance
23.1%
Median individual income, USD
$29,259
Median household income, USD
$52,338
% of households with income under $35,000
34.5%
% of households with income $35,000 - $75,000
30.2%
% of households with income $75,000 - $100,000
10.6%
% of households with income over $100,000
24.7%
% of households that own their residence
42.3%
Median home value owned by residents, USD
$177,555
Median rent cost, USD
$1,041
Some official sources of data we used to build this page: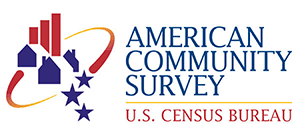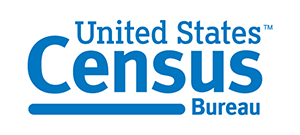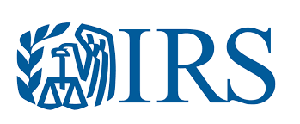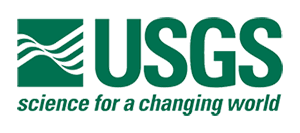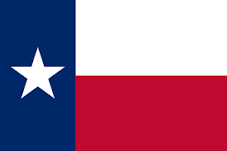 Payday Loans are legal* in Texas.
111
Local Stores
6
Companies
68060
Reviews
YES
Online Loans