San Angelo, TX Payday

Loans

Lenders
8 local stores

from

6 companies

located in

San Angelo, TX
All San Angelo, TX Lenders Offices
by Rating
Office Address

5.00

652 reviews

tel: 325-655-7809

Hours:

Monday:

10:00 AM – 7:00 PM

Tuesday:

10:00 AM – 7:00 PM

Wednesday:

10:00 AM – 7:00 PM

Thursday:

10:00 AM – 7:00 PM

Friday:

10:00 AM – 7:00 PM

Saturday:

10:00 AM – 4:00 PM

5.00

46 reviews

3204 Sherwood Way Ste B,

San Angelo, TX 76901

show on map

tel: 325-223-2520

Hours:

Monday:

10:00 AM – 6:00 PM

Tuesday:

10:00 AM – 6:00 PM

Wednesday:

10:00 AM – 6:00 PM

Thursday:

10:00 AM – 6:00 PM

Friday:

10:00 AM – 6:00 PM

Saturday:

10:00 AM – 2:00 PM

5.00

28 reviews

202 N Koenigheim St Ste B,

San Angelo, TX 76903

show on map

tel: 325-486-9484

Hours:

Monday:

10:00 AM – 6:00 PM

Tuesday:

10:00 AM – 6:00 PM

Wednesday:

10:00 AM – 6:00 PM

Thursday:

10:00 AM – 6:00 PM

Friday:

10:00 AM – 6:00 PM

Saturday:

10:00 AM – 2:00 PM

4.90

168 reviews

613 West 29th Street Suite 149,

San Angelo, TX 76903

show on map

permanently closed

4.90

92 reviews

Texas Car Title & Payday Loan Services

tel: 325-224-3000

Hours:

Monday:

10:00 AM – 6:00 PM

Tuesday:

10:00 AM – 6:00 PM

Wednesday:

10:00 AM – 6:00 PM

Thursday:

10:00 AM – 6:00 PM

Friday:

10:00 AM – 6:00 PM

Saturday:

10:00 AM – 3:00 PM

4.70

85 reviews

tel: 325-657-0610

Hours:

Monday:

9:00 AM – 7:00 PM

Tuesday:

9:00 AM – 7:00 PM

Wednesday:

9:00 AM – 7:00 PM

Thursday:

9:00 AM – 7:00 PM

Friday:

9:00 AM – 7:00 PM

Saturday:

9:00 AM – 6:00 PM

4.45

364 reviews

tel: 325-949-1472

Hours:

Monday:

10:00 AM – 6:00 PM

Tuesday:

10:00 AM – 6:00 PM

Wednesday:

10:00 AM – 6:00 PM

Thursday:

10:00 AM – 6:00 PM

Friday:

10:00 AM – 6:00 PM

Saturday:

10:00 AM – 3:00 PM

4.40

39 reviews

permanently closed
4 CFPB Complaints in San Angelo
There were 4 CFPB complaints in San Angelo since May 2015.
Complaints over Years
Top 3 Companies
Ace Cash Express: 2
TitleMax: 1
Check 'n Go: 1
Top 3 Complaints Issues
Payment to acct not credited: 1
Struggling to pay your loan: 1
Communication tactics: 1

about Texas Car Title & Payday Loan Services's office
2406 Sherwood Way, San Angelo, TX 76901

about Cash Store's office
3204 Sherwood Way Ste B, San Angelo, TX 76901

1718 S. Bryant Blvd, San Angelo, TX 76903


about Advance America's office
4548 Sherwood Way, San Angelo, TX 76901
Payday Loans in San Angelo
San Angelo has its own local regulation:
Chapter 5 "Business and commerce"
Article 5.11 "Credit Access Business"

The city ordinance was adopted on 15 November 2016
Signed by Bryan Kendrick (City clerk), Dwain Morrison (Mayor), Theresa James (City attorney)
Restrictions:
A lender must have the City registration;
Payday loan limit amount: 20% gross monthly income;
A lender must determine consumer's income;
Repayment in installments: max 4 times;
Payday loan can't be renewed more than 3 times;
Payday Loans Stats in San Angelo
2016 year: 13 payday lending loan businesses in the City.
As of May 1, 2021, 12 payday loan lenders have active licenses:
ACE CASH EXPRESS (4 stores);
THE CASH STORE (4 stores);
CHECK N GO (2 store);
ADVANCE AMERICA (1 store);
LOANSTAR TITLE LOANS (1 store)
San Angelo Residents Debt-to-Income Ratios
San Angelo residents have 669 median credit score and the average number of late payments is about 6.73. Below represented DTI (Debt-to-Income) ratios shows how San Angelo residents debts stacks up against their income. As of 2020.
Credit Card DTI
6.31%
Mortgage DTI
316.25%
Car Loan DTI
51.30%
Student Loan DTI
41.42%
San Angelo Residents Financial Statistics
Below represented statistics is for San Angelo, Tom Green County, Texas. As of 2019.
Median age of San Angelo's residents, years
33
Labour force participation rate, %
65.3%
Unemployment rate, %
3.9%
% of residents with no health insurance
13.7%
Median individual income, USD
$26,929
Median household income, USD
$51,928
% of households with income under $35,000
33.6%
% of households with income $35,000 - $75,000
33.2%
% of households with income $75,000 - $100,000
12.3%
% of households with income over $100,000
21.0%
% of households that own their residence
59.8%
Median home value owned by residents, USD
$136,177
Median rent cost, USD
$884
Some official sources of data we used to build this page: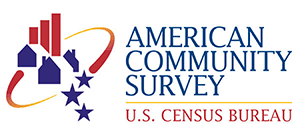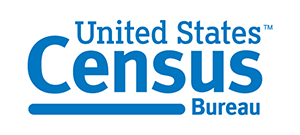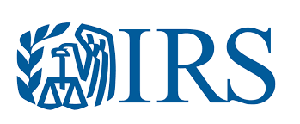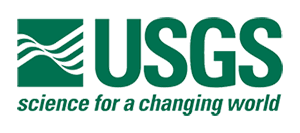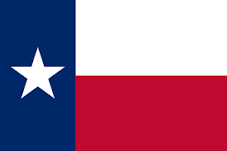 Payday Loans are legal* in Texas.
8
Local Stores
6
Companies
1474
Reviews
YES
Online Loans