El Paso, TX Payday

Loans

Lenders
32 local stores

from

6 companies

located in

El Paso, TX
All El Paso, TX Lenders Offices
by Rating
Office Address

5.00

1088 reviews

tel: 915-856-0000

Hours:

Monday:

10:00 AM – 7:00 PM

Tuesday:

10:00 AM – 7:00 PM

Wednesday:

10:00 AM – 7:00 PM

Thursday:

10:00 AM – 7:00 PM

Friday:

10:00 AM – 7:00 PM

Saturday:

10:00 AM – 4:00 PM

5.00

825 reviews

tel: 915-599-3031

Hours:

Monday:

10:00 AM – 7:00 PM

Tuesday:

10:00 AM – 7:00 PM

Wednesday:

10:00 AM – 7:00 PM

Thursday:

10:00 AM – 7:00 PM

Friday:

10:00 AM – 7:00 PM

Saturday:

10:00 AM – 4:00 PM

5.00

814 reviews

tel: 915-245-3641

Hours:

Monday:

10:00 AM – 7:00 PM

Tuesday:

10:00 AM – 7:00 PM

Wednesday:

10:00 AM – 7:00 PM

Thursday:

10:00 AM – 7:00 PM

Friday:

10:00 AM – 7:00 PM

Saturday:

10:00 AM – 4:00 PM

5.00

725 reviews

tel: 915-245-3624

Hours:

Monday:

10:00 AM – 7:00 PM

Tuesday:

10:00 AM – 7:00 PM

Wednesday:

10:00 AM – 7:00 PM

Thursday:

10:00 AM – 7:00 PM

Friday:

10:00 AM – 7:00 PM

Saturday:

10:00 AM – 4:00 PM

5.00

714 reviews

8900 Viscount Blvd, Ste AO,

El Paso, TX 79925

show on map

tel: 915-591-7726

Hours:

Monday:

10:00 AM – 6:00 PM

Tuesday:

10:00 AM – 6:00 PM

Wednesday:

10:00 AM – 6:00 PM

Thursday:

10:00 AM – 6:00 PM

Friday:

10:00 AM – 6:00 PM

Saturday:

10:00 AM – 3:00 PM

5.00

561 review

tel: 915-759-0510

Hours:

Monday:

10:00 AM – 7:00 PM

Tuesday:

10:00 AM – 7:00 PM

Wednesday:

10:00 AM – 7:00 PM

Thursday:

10:00 AM – 7:00 PM

Friday:

10:00 AM – 7:00 PM

Saturday:

10:00 AM – 4:00 PM

5.00

558 reviews

7000 Gateway East Boulevard,

El Paso, TX 79915

show on map

tel: 915-245-3018

Hours:

Monday:

10:00 AM – 7:00 PM

Tuesday:

10:00 AM – 7:00 PM

Wednesday:

10:00 AM – 7:00 PM

Thursday:

10:00 AM – 7:00 PM

Friday:

10:00 AM – 7:00 PM

Saturday:

10:00 AM – 4:00 PM

5.00

436 reviews

tel: 915-245-3625

Hours:

Monday:

10:00 AM – 7:00 PM

Tuesday:

10:00 AM – 7:00 PM

Wednesday:

10:00 AM – 7:00 PM

Thursday:

10:00 AM – 7:00 PM

Friday:

10:00 AM – 7:00 PM

Saturday:

10:00 AM – 4:00 PM

5.00

315 reviews

tel: 915-566-2511

Hours:

Monday:

10:00 AM – 7:00 PM

Tuesday:

10:00 AM – 7:00 PM

Wednesday:

10:00 AM – 7:00 PM

Thursday:

10:00 AM – 7:00 PM

Friday:

10:00 AM – 7:00 PM

Saturday:

10:00 AM – 2:00 PM

5.00

287 reviews

12210 Montwood Dr., Ste. 112,

El Paso, TX 79928

show on map

tel: 915-857-7895

Hours:

Monday:

10:00 AM – 6:00 PM

Tuesday:

10:00 AM – 6:00 PM

Wednesday:

10:00 AM – 6:00 PM

Thursday:

10:00 AM – 6:00 PM

Friday:

10:00 AM – 6:00 PM

Saturday:

10:00 AM – 3:00 PM

5.00

205 reviews

tel: 915-757-1866

Hours:

Monday:

10:00 AM – 6:00 PM

Tuesday:

10:00 AM – 6:00 PM

Wednesday:

10:00 AM – 6:00 PM

Thursday:

10:00 AM – 6:00 PM

Friday:

10:00 AM – 6:00 PM

Saturday:

10:00 AM – 3:00 PM

5.00

167 reviews

tel: 915-751-7511

Hours:

Monday:

10:00 AM – 6:00 PM

Tuesday:

10:00 AM – 6:00 PM

Wednesday:

10:00 AM – 6:00 PM

Thursday:

10:00 AM – 6:00 PM

Friday:

10:00 AM – 6:00 PM

Saturday:

10:00 AM – 2:00 PM

5.00

145 reviews

tel: 915-633-6165

Hours:

Monday:

10:00 AM – 7:00 PM

Tuesday:

10:00 AM – 7:00 PM

Wednesday:

10:00 AM – 7:00 PM

Thursday:

10:00 AM – 7:00 PM

Friday:

10:00 AM – 7:00 PM

Saturday:

10:00 AM – 6:00 PM

5.00

121 review

permanently closed

5.00

97 reviews

tel: 915-859-6204

Hours:

Monday:

10:00 AM – 6:00 PM

Tuesday:

10:00 AM – 6:00 PM

Wednesday:

10:00 AM – 6:00 PM

Thursday:

10:00 AM – 6:00 PM

Friday:

10:00 AM – 6:00 PM

Saturday:

10:00 AM – 2:00 PM

5.00

83 reviews

tel: 915-857-3199

Hours:

Monday:

10:00 AM – 6:00 PM

Tuesday:

10:00 AM – 6:00 PM

Wednesday:

10:00 AM – 6:00 PM

Thursday:

10:00 AM – 6:00 PM

Friday:

10:00 AM – 6:00 PM

Saturday:

10:00 AM – 2:00 PM

5.00

55 reviews

tel: 915-852-4661

Hours:

Monday:

10:00 AM – 6:00 PM

Tuesday:

10:00 AM – 6:00 PM

Wednesday:

10:00 AM – 6:00 PM

Thursday:

10:00 AM – 6:00 PM

Friday:

10:00 AM – 6:00 PM

Saturday:

10:00 AM – 2:00 PM

4.90

758 reviews

tel: 915-255-4867

Hours:

Monday:

10:00 AM – 7:00 PM

Tuesday:

10:00 AM – 6:00 PM

Wednesday:

10:00 AM – 6:00 PM

Thursday:

10:00 AM – 6:00 PM

Friday:

10:00 AM – 7:00 PM

Saturday:

10:00 AM – 2:00 PM

4.90

503 reviews

tel: 915-856-9973

Hours:

Monday:

10:00 AM – 7:00 PM

Tuesday:

10:00 AM – 7:00 PM

Wednesday:

10:00 AM – 7:00 PM

Thursday:

10:00 AM – 7:00 PM

Friday:

10:00 AM – 8:00 PM

Saturday:

10:00 AM – 6:00 PM

4.90

481 review

tel: 915-881-8920

Hours:

Monday:

10:00 AM – 7:00 PM

Tuesday:

10:00 AM – 7:00 PM

Wednesday:

10:00 AM – 7:00 PM

Thursday:

10:00 AM – 7:00 PM

Friday:

10:00 AM – 7:00 PM

Saturday:

10:00 AM – 4:00 PM

4.90

284 reviews

tel: 915-845-6678

Hours:

Monday:

10:00 AM – 6:00 PM

Tuesday:

10:00 AM – 6:00 PM

Wednesday:

10:00 AM – 6:00 PM

Thursday:

10:00 AM – 6:00 PM

Friday:

10:00 AM – 6:00 PM

Saturday:

10:00 AM – 2:00 PM

4.90

261 review

tel: 915-751-4820

Hours:

Monday:

10:00 AM – 7:00 PM

Tuesday:

10:00 AM – 7:00 PM

Wednesday:

10:00 AM – 7:00 PM

Thursday:

10:00 AM – 7:00 PM

Friday:

10:00 AM – 7:00 PM

Saturday:

10:00 AM – 6:00 PM

4.90

230 reviews

tel: 915-595-2241

Hours:

Monday:

9:00 AM – 7:00 PM

Tuesday:

9:00 AM – 7:00 PM

Wednesday:

9:00 AM – 7:00 PM

Thursday:

9:00 AM – 7:00 PM

Friday:

9:00 AM – 7:00 PM

Saturday:

9:00 AM – 6:00 PM

4.90

167 reviews

1491 N Lee Trevino Ste F,

El Paso, TX 79936

show on map

tel: 915-592-5677

Hours:

Monday:

10:00 AM – 6:00 PM

Tuesday:

10:00 AM – 6:00 PM

Wednesday:

10:00 AM – 6:00 PM

Thursday:

10:00 AM – 6:00 PM

Friday:

10:00 AM – 6:00 PM

Saturday:

10:00 AM – 2:00 PM

4.90

42 reviews

permanently closed

4.80

265 reviews

tel: 915-585-6275

Hours:

Monday:

9:00 AM – 7:00 PM

Tuesday:

9:00 AM – 7:00 PM

Wednesday:

9:00 AM – 7:00 PM

Thursday:

9:00 AM – 7:00 PM

Friday:

9:00 AM – 8:00 PM

Saturday:

9:00 AM – 6:00 PM

4.80

152 reviews

tel: 915-566-6005

Hours:

Monday:

9:00 AM – 6:00 PM

Tuesday:

9:00 AM – 6:00 PM

Wednesday:

9:00 AM – 6:00 PM

Thursday:

9:00 AM – 6:00 PM

Friday:

9:00 AM – 7:00 PM

Saturday:

9:00 AM – 6:00 PM

4.60

66 reviews

5151 Fairbanks Drive Ste C,

El Paso, TX 79924

show on map

tel: 915-757-1432

Hours:

Monday:

9:00 AM – 6:00 PM

Tuesday:

9:00 AM – 6:00 PM

Wednesday:

9:00 AM – 6:00 PM

Thursday:

9:00 AM – 6:00 PM

Friday:

9:00 AM – 6:00 PM

Saturday:

9:00 AM – 1:00 PM

3.80

16 reviews

2000 N Lee Trevino Drive Ste R,

El Paso, TX 79936

show on map

tel: 915-629-6970

Hours:

Monday:

9:00 AM – 6:00 PM

Tuesday:

9:00 AM – 6:00 PM

Wednesday:

9:00 AM – 6:00 PM

Thursday:

9:00 AM – 6:00 PM

Friday:

9:00 AM – 6:00 PM

Saturday:

9:00 AM – 1:00 PM

3.00

274 reviews

1320 N. Zaragosa Rd., Ste. 121,

El Paso, TX 79936

show on map

tel: 915-858-5712

Hours:

Monday:

10:00 AM – 6:00 PM

Tuesday:

10:00 AM – 6:00 PM

Wednesday:

10:00 AM – 6:00 PM

Thursday:

10:00 AM – 6:00 PM

Friday:

10:00 AM – 6:00 PM

Saturday:

10:00 AM – 3:00 PM

2.90

7 reviews

tel: 915-307-4063

Hours:

Monday:

9:00 AM – 6:00 PM

Tuesday:

9:00 AM – 6:00 PM

Wednesday:

9:00 AM – 6:00 PM

Thursday:

9:00 AM – 6:00 PM

Friday:

9:00 AM – 6:00 PM

Saturday:

9:00 AM – 1:00 PM

2.30

6 reviews

1475 George Dieter Drive Ste F,

El Paso, TX 79936

show on map

tel: 915-633-1341

Hours:

Monday:

9:00 AM – 6:00 PM

Tuesday:

9:00 AM – 6:00 PM

Wednesday:

9:00 AM – 6:00 PM

Thursday:

9:00 AM – 6:00 PM

Friday:

9:00 AM – 6:00 PM

Saturday:

9:00 AM – 1:00 PM
Near By Cities

by Office Count
25 CFPB Complaints in El Paso
There were 25 CFPB complaints in El Paso since May 2014.
Complaints over Years
Top 5 Companies
Ace Cash Express: 14
Speedy Cash: 6
Advance America: 3
Check 'n Go: 1
Community Choice Financial: 1
Top 3 Complaints Issues
Took or threatened to take negative or legal action: 6
Struggling to pay your loan: 4
Charged fees or interest I didn't expect: 4

1841 N. Lee Trevino Dr, El Paso, TX 79936

about Ace Cash Express's office
4700 Montana Ave, El Paso, TX 79903

about Ace Cash Express's office
4700 Montana Ave, El Paso, TX 79903

about Advance America's office
1320 N. Zaragosa Rd., Ste. 121, El Paso, TX 79936
Payday Loans in El Paso
Payday loan lending is a legitimate type of business in El Paso, as it is in the rest of Texas. There are 24 offices in the city belonging to the states leading lenders – Ace Cash Express, Check'n Go, Quik Cash, and Advance America. They continue to operate as long as people do face difficulties from time to time and consider quick loans a good solution to temporary financial problems.
State Regulation
The Texan law does not cap loan amount or financing fees in any way, so APRs tend to be quite high (more than 600%). Charges and fees, as well as the loan term, depending on the loan size. Everyone applying for a loan must be very careful and sure that he/she can pay it back on time. The lenient Texan law makes borrowers extremely vulnerable, and failure to adequately assess one's resources can cause serious problems. Prior to applying for a loan, check every bit of information about the chosen lender. Please, be sure that the lender is licensed and presents all loan information (APR, fees, payback period, terms), before signing an agreement.
Local Regulation
Ordinance 12-1078-010.001 / PL#149988
Passed in the 2014 year
Signed by John F. Cook (Mayor), Richarda Duffy Momsen (City Clerk), Sol M. Cortez (Assistant City Attorney)
Restrictions:
Every payday lender must be registered in the City;
The lender must keep and maintain all loan records;
All sum of loans are limited to 20% of the borrower's gross monthly income;
Payday loans must have just 4 installments, 3 rollovers or renewals;
The contract must be written in the borrower's language.
El Paso Payday Loans TimeLine News
3 Oct 2015, ElPasoTimes published the article where compared the number of payday loan lenders before city ordinance and after. The number was dropped to 39%.
Payday Loans Complaints in El Paso
The City of El Paso's 3-1-1 Program
More information here

Texas Attorney General
File complain online
El Paso Payday Loan Stats
The 2019 year, in El Paso MSA area, were 66 store locations, that made the next numbers:

The amount of new payday loans: $26 mln
Fee charges: $30 mln
Refinances: $28 mln
the average loan term for a single payday loan was 23 days
the average loan term for an installment payday loan was 130 days
the average fee for every $100 single payday loan was $25
the average fee for every $100 installment payday loan was $145
Store Locations vs Household Income
Census.gov Data of Households Income as of 2019 and Offices Distribution as of 2021.
Legend:
Less than $25,000
$25,001 - $50,000
$50,001 - $75,000
$75,001 - +$100,000
EI Paso is a city in and the county seat of El Paso County in the far western part of the U.S. state of Texas. It has 11 payday loan stores (from our base). The number is small as compared to other cities in Texas. Let's understand the relationship between the payday loan stores and the average household income through the map.
From the map, it is evident that the eastern side areas have a greater number of payday loan stores with an average income of around $50,000. Besides that, Missing Valley, Sam's club, and the roundabout area has an average income of $30,000 and have a greater number of payday loan lending stores.
The area around Album Park has an average income of $65,000. Moving opposite to that Sunland Park North has an average household income of $50,000. The Fort Bliss area has an average income of $65,000 and has no payday loan lending store. Worth West EL Paso area has an average income of $80,000. The Sunland Park area has an average income of $20,000.
In a nutshell, it can be said that the areas where the average household income is lower like the Sunland Park area, Mission Valley, Sam's Club have a greater number of payday loan stores as compared to the areas where the average income is higher.
El Paso General Information
El Paso is a city in the west of Texas, the USA, in the seat of El Paso County, the state's westernmost region. The city is placed right on the borderline between the United States and Mexico and at the intersection of three states – Texas, New Mexico (the USA), and Chihuahua (Mexico). It borders on Ciudad Juárez, a Mexican city, and is part of the El Paso-Juáres transborder agglomeration.
Before the city's foundation, the area was inhabited by natives, who were settling along the Rio Grande, as the area was great for hunting and cultivation. The Spanish arrived here on expeditions 1581 and 1583 and realized that the area bounded in the forest, water, a variety of game species, cattle, vines, salt, and other resources. In 1598, Don Juan de Onate took steps to set up long-standing relationships with natives, which was trading clothes, household items, etc. for fish. El Paso del Norte began to grow into a major settlement in the 1650s and played a key role during the Pueblo Revolt and afterward. The city continued to gain military significance through the 1800s, with the construction of the San-Antonio – El Paso Road. In the late 1800s, when railroads connected the town to Mexico, Santa Fe, and other parts of the country, its population and economy increased dramatically, and the growth continued through the mid-1900s.
Geography
El Paso is located on the Rio Grande, which dissects it from Ciudad Juares, Mexico, as well as from Dona Ana County, New Mexico, as it turns northward near the southern end of the Franklin Mountains. The mountain range extends into the city and actually divides the city into two parts. Therefore, El Paso is placed high above sea level (3,800 ft), in the Chihuahuan Desert, so it has a not so humid climate with hot and dry summers and moderately cool winters.
El Paso Population
El Paso has a population of 683577 people; the median age is 32.8 years old. Median household income is $44 431, median individual income is $21 913; 18.2% of families have an income ranging from $50 000 to $75 000; on average, a home is available at $121 349, median rent size is $864; homeownership rate is 59.5%. The racial makeup is: 82% are whites (80.8% are Hispanic whites); the African American population is 3.8%, Asian – 1.3%, Natives are 0.6%.
El Paso today
Today, El Paso is a major economic, industrial, and cultural hub with booming international trade, health care, oil and gas, tourism, and other industries. It is home to more than 70 companies, which are included in the Fortune 500 list of U. S. companies, which are either headquartered or have affiliate offices in El Paso. There are several major military bases in the city, including Biggs Army Airfield, Fort Bliss, and William Beaumont Army Medical Center.
El Paso Residents Debt-to-Income Ratios
El Paso residents have 664 median credit score and the average number of late payments is about 6.54. Below represented DTI (Debt-to-Income) ratios shows how El Paso residents debts stacks up against their income. As of 2020.
Credit Card DTI
7.23%
Mortgage DTI
275.81%
Car Loan DTI
47.80%
Student Loan DTI
43.07%
El Paso Residents Financial Statistics
Below represented statistics is for El Paso, El Paso County, Texas. As of 2019.
Median age of El Paso's residents, years
32
Labour force participation rate, %
62.3%
Unemployment rate, %
6.1%
% of residents with no health insurance
19.1%
Median individual income, USD
$23,566
Median household income, USD
$47,568
% of households with income under $35,000
37.7%
% of households with income $35,000 - $75,000
33.4%
% of households with income $75,000 - $100,000
10.8%
% of households with income over $100,000
18.2%
% of households that own their residence
58.9%
Median home value owned by residents, USD
$128,319
Median rent cost, USD
$837
Some official sources of data we used to build this page: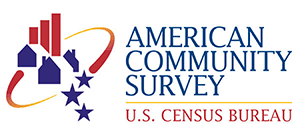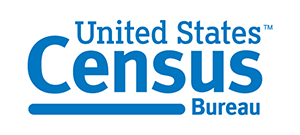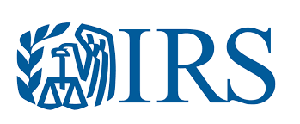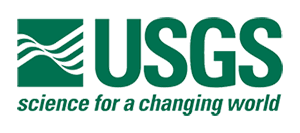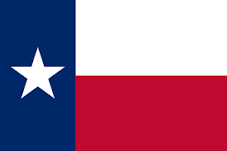 Payday Loans are legal* in Texas.
32
Local Stores
6
Companies
10708
Reviews
YES
Online Loans