San Antonio, TX Payday

Loans

Lenders
83 local stores

from

7 companies

located in

San Antonio, TX
All San Antonio, TX Lenders Offices
by Rating
Office Address

5.00

2296 reviews

tel: 210-526-7246

Hours:

Monday:

10:00 AM – 7:00 PM

Tuesday:

10:00 AM – 7:00 PM

Wednesday:

10:00 AM – 7:00 PM

Thursday:

10:00 AM – 7:00 PM

Friday:

10:00 AM – 7:00 PM

Saturday:

10:00 AM – 4:00 PM

5.00

1328 reviews

4727 W. Commerce St. Ste. 103,

San Antonio, TX 78237

show on map

tel: 210-526-7292

Hours:

Monday:

10:00 AM – 7:00 PM

Tuesday:

10:00 AM – 6:00 PM

Wednesday:

10:00 AM – 6:00 PM

Thursday:

10:00 AM – 6:00 PM

Friday:

10:00 AM – 7:00 PM

Saturday:

10:00 AM – 2:00 PM

5.00

1325 reviews

1739 SW Loop 410 Ste. 506,

San Antonio, TX 78227

show on map

tel: 210-526-7236

Hours:

Monday:

10:00 AM – 7:00 PM

Tuesday:

10:00 AM – 7:00 PM

Wednesday:

10:00 AM – 7:00 PM

Thursday:

10:00 AM – 7:00 PM

Friday:

10:00 AM – 7:00 PM

Saturday:

10:00 AM – 4:00 PM

5.00

1103 reviews

tel: 210-526-6994

Hours:

Monday:

10:00 AM – 7:00 PM

Tuesday:

10:00 AM – 7:00 PM

Wednesday:

10:00 AM – 7:00 PM

Thursday:

10:00 AM – 7:00 PM

Friday:

10:00 AM – 7:00 PM

Saturday:

10:00 AM – 4:00 PM

5.00

1036 reviews

tel: 210-247-4146

Hours:

Monday:

10:00 AM – 7:00 PM

Tuesday:

10:00 AM – 7:00 PM

Wednesday:

10:00 AM – 7:00 PM

Thursday:

10:00 AM – 7:00 PM

Friday:

10:00 AM – 7:00 PM

Saturday:

10:00 AM – 4:00 PM

5.00

1010 reviews

5152 Fredericksburg Rd. Ste. 100,

San Antonio, TX 78229

show on map

tel: 210-526-7252

Hours:

Monday:

10:00 AM – 7:00 PM

Tuesday:

10:00 AM – 7:00 PM

Wednesday:

10:00 AM – 7:00 PM

Thursday:

10:00 AM – 7:00 PM

Friday:

10:00 AM – 7:00 PM

Saturday:

10:00 AM – 4:00 PM

5.00

989 reviews

tel: 210-526-6122

Hours:

Monday:

10:00 AM – 7:00 PM

Tuesday:

10:00 AM – 7:00 PM

Wednesday:

10:00 AM – 7:00 PM

Thursday:

10:00 AM – 7:00 PM

Friday:

10:00 AM – 7:00 PM

Saturday:

10:00 AM – 4:00 PM

5.00

948 reviews

11018 Culebra Rd Suite 105,

San Antonio, TX 78253

show on map

tel: 210-688-9690

Hours:

Monday:

10:00 AM – 7:00 PM

Tuesday:

10:00 AM – 7:00 PM

Wednesday:

10:00 AM – 7:00 PM

Thursday:

10:00 AM – 7:00 PM

Friday:

10:00 AM – 7:00 PM

Saturday:

10:00 AM – 4:00 PM

5.00

888 reviews

7626 Culebra Rd Ste. 302 & 303,

San Antonio, TX 78251

show on map

tel: 210-527-8765

Hours:

Monday:

10:00 AM – 7:00 PM

Tuesday:

10:00 AM – 7:00 PM

Wednesday:

10:00 AM – 7:00 PM

Thursday:

10:00 AM – 7:00 PM

Friday:

10:00 AM – 7:00 PM

Saturday:

10:00 AM – 4:00 PM

5.00

771 review

2103 E. Houston Street Suite 3,

San Antonio, TX 78202

show on map

tel: 210-526-6977

Hours:

Monday:

10:00 AM – 7:00 PM

Tuesday:

10:00 AM – 7:00 PM

Wednesday:

10:00 AM – 7:00 PM

Thursday:

10:00 AM – 7:00 PM

Friday:

10:00 AM – 7:00 PM

Saturday:

10:00 AM – 4:00 PM

5.00

696 reviews

10555 Culebra Rd., Ste. 106,

San Antonio, TX 78251

show on map

tel: 210-647-1138

Hours:

Monday:

10:00 AM – 6:00 PM

Tuesday:

10:00 AM – 6:00 PM

Wednesday:

10:00 AM – 6:00 PM

Thursday:

10:00 AM – 6:00 PM

Friday:

10:00 AM – 6:00 PM

Saturday:

10:00 AM – 3:00 PM

5.00

680 reviews

tel: 210-526-8030

Hours:

Monday:

10:00 AM – 7:00 PM

Tuesday:

10:00 AM – 7:00 PM

Wednesday:

10:00 AM – 7:00 PM

Thursday:

10:00 AM – 7:00 PM

Friday:

10:00 AM – 7:00 PM

Saturday:

10:00 AM – 4:00 PM

5.00

580 reviews

tel: 210-826-0918

Hours:

Monday:

10:00 AM – 7:00 PM

Tuesday:

10:00 AM – 6:00 PM

Wednesday:

10:00 AM – 6:00 PM

Thursday:

10:00 AM – 6:00 PM

Friday:

10:00 AM – 7:00 PM

Saturday:

10:00 AM – 2:00 PM

5.00

576 reviews

tel: 210-674-5679

Hours:

Monday:

10:00 AM – 6:00 PM

Tuesday:

10:00 AM – 6:00 PM

Wednesday:

10:00 AM – 6:00 PM

Thursday:

10:00 AM – 6:00 PM

Friday:

10:00 AM – 6:00 PM

Saturday:

10:00 AM – 3:00 PM

5.00

561 review

1550 Austin Hwy Suite 101 & 102,

San Antonio, TX 78218

show on map

tel: 210-526-6885

Hours:

Monday:

10:00 AM – 7:00 PM

Tuesday:

10:00 AM – 7:00 PM

Wednesday:

10:00 AM – 7:00 PM

Thursday:

10:00 AM – 7:00 PM

Friday:

10:00 AM – 7:00 PM

Saturday:

10:00 AM – 4:00 PM

5.00

504 reviews

1729 SW Military Dr.,

San Antonio, TX 78221

show on map

tel: 210-921-2708

Hours:

Monday:

10:00 AM – 6:00 PM

Tuesday:

10:00 AM – 6:00 PM

Wednesday:

10:00 AM – 6:00 PM

Thursday:

10:00 AM – 6:00 PM

Friday:

10:00 AM – 6:00 PM

Saturday:

10:00 AM – 3:00 PM

5.00

477 reviews

11705 Perrin Beitel Suite 106,

San Antonio, TX 78217

show on map

tel: 210-453-1574

Hours:

Monday:

10:00 AM – 7:00 PM

Tuesday:

10:00 AM – 7:00 PM

Wednesday:

10:00 AM – 7:00 PM

Thursday:

10:00 AM – 7:00 PM

Friday:

10:00 AM – 7:00 PM

Saturday:

10:00 AM – 4:00 PM

5.00

430 reviews

13486 San Pedro Avenue Suite 105,

San Antonio, TX 78216

show on map

tel: 210-526-6116

Hours:

Monday:

10:00 AM – 7:00 PM

Tuesday:

10:00 AM – 6:00 PM

Wednesday:

10:00 AM – 6:00 PM

Thursday:

10:00 AM – 6:00 PM

Friday:

10:00 AM – 7:00 PM

Saturday:

10:00 AM – 2:00 PM

5.00

430 reviews

2325 NW Military Hwy Ste. 103,

San Antonio, TX 78231

show on map

tel: 210-338-3089

Hours:

Monday:

10:00 AM – 7:00 PM

Tuesday:

10:00 AM – 7:00 PM

Wednesday:

10:00 AM – 7:00 PM

Thursday:

10:00 AM – 7:00 PM

Friday:

10:00 AM – 7:00 PM

Saturday:

10:00 AM – 4:00 PM

5.00

216 reviews

6511 Ingram Rd. Ste 104,

San Antonio, TX 78238

show on map

permanently closed

5.00

165 reviews

tel: 210-681-6384

Hours:

Monday:

10:00 AM – 7:00 PM

Tuesday:

10:00 AM – 7:00 PM

Wednesday:

10:00 AM – 7:00 PM

Thursday:

10:00 AM – 7:00 PM

Friday:

10:00 AM – 7:00 PM

Saturday:

10:00 AM – 5:00 PM

4.90

1279 reviews

6620 FM 78 Suite 102 & 103,

San Antonio, TX 78244

show on map

tel: 210-526-8040

Hours:

Monday:

10:00 AM – 7:00 PM

Tuesday:

10:00 AM – 7:00 PM

Wednesday:

10:00 AM – 7:00 PM

Thursday:

10:00 AM – 7:00 PM

Friday:

10:00 AM – 7:00 PM

Saturday:

10:00 AM – 4:00 PM

4.90

1024 reviews

631 S.W.W. White Rd.,

San Antonio, TX 78220

show on map

tel: 210-526-8046

Hours:

Monday:

10:00 AM – 7:00 PM

Tuesday:

10:00 AM – 7:00 PM

Wednesday:

10:00 AM – 7:00 PM

Thursday:

10:00 AM – 7:00 PM

Friday:

10:00 AM – 7:00 PM

Saturday:

10:00 AM – 4:00 PM

4.90

619 reviews

14010 Nacogdoches Rd,

San Antonio, TX 78247

show on map

tel: 210-526-8164

Hours:

Monday:

10:00 AM – 7:00 PM

Tuesday:

10:00 AM – 7:00 PM

Wednesday:

10:00 AM – 7:00 PM

Thursday:

10:00 AM – 7:00 PM

Friday:

10:00 AM – 7:00 PM

Saturday:

10:00 AM – 4:00 PM

4.90

558 reviews

tel: 210-923-1500

Hours:

Monday:

10:00 AM – 6:00 PM

Tuesday:

10:00 AM – 6:00 PM

Wednesday:

10:00 AM – 6:00 PM

Thursday:

10:00 AM – 6:00 PM

Friday:

10:00 AM – 6:00 PM

Saturday:

10:00 AM – 2:00 PM

4.90

459 reviews

tel: 210-927-6666

Hours:

Monday:

10:00 AM – 7:00 PM

Tuesday:

10:00 AM – 7:00 PM

Wednesday:

10:00 AM – 7:00 PM

Thursday:

10:00 AM – 7:00 PM

Friday:

10:00 AM – 7:00 PM

Saturday:

10:00 AM – 7:00 PM

4.90

322 reviews

6851 W Military Dr Ste 101,

San Antonio, TX 78227

show on map

tel: 210-674-5264

Hours:

Monday:

8:00 AM – 8:00 PM

Tuesday:

8:00 AM – 8:00 PM

Wednesday:

8:00 AM – 8:00 PM

Thursday:

8:00 AM – 8:00 PM

Friday:

8:00 AM – 8:00 PM

Saturday:

10:00 AM – 6:00 PM

4.90

262 reviews

13909 Nacogdoches Rd., Ste. 106,

San Antonio, TX 78217

show on map

tel: 210-946-1063

Hours:

Monday:

10:00 AM – 6:00 PM

Tuesday:

10:00 AM – 6:00 PM

Wednesday:

10:00 AM – 6:00 PM

Thursday:

10:00 AM – 6:00 PM

Friday:

10:00 AM – 6:00 PM

Saturday:

10:00 AM – 3:00 PM

4.90

209 reviews

2372 E. Southcross, Box #8,

San Antonio, TX 78223

show on map

tel: 210-531-9387

Hours:

Monday:

10:00 AM – 6:00 PM

Tuesday:

10:00 AM – 6:00 PM

Wednesday:

10:00 AM – 6:00 PM

Thursday:

10:00 AM – 6:00 PM

Friday:

10:00 AM – 6:00 PM

Saturday:

10:00 AM – 3:00 PM

4.90

185 reviews

tel: 210-921-2731

Hours:

Monday:

9:00 AM – 7:00 PM

Tuesday:

9:00 AM – 7:00 PM

Wednesday:

9:00 AM – 7:00 PM

Thursday:

9:00 AM – 7:00 PM

Friday:

9:00 AM – 7:00 PM

Saturday:

9:00 AM – 5:00 PM

4.90

184 reviews

tel: 210-648-9301

Hours:

Monday:

9:00 AM – 7:00 PM

Tuesday:

9:00 AM – 7:00 PM

Wednesday:

9:00 AM – 7:00 PM

Thursday:

9:00 AM – 7:00 PM

Friday:

9:00 AM – 8:00 PM

Saturday:

9:00 AM – 6:00 PM

4.90

171 review

1533 Austin Hwy., Ste. 106,

San Antonio, TX 78218

show on map

tel: 210-829-0852

Hours:

Monday:

10:00 AM – 6:00 PM

Tuesday:

10:00 AM – 6:00 PM

Wednesday:

10:00 AM – 6:00 PM

Thursday:

10:00 AM – 6:00 PM

Friday:

10:00 AM – 6:00 PM

Saturday:

10:00 AM – 3:00 PM

4.90

168 reviews

3700 Fredericksburg Rd. Ste 104,

San Antonio, TX 78201

show on map

permanently closed

4.90

155 reviews

8210 Pat Booker Rd. Ste B,

San Antonio, TX 78233

show on map

permanently closed

4.90

150 reviews

tel: 210-349-8578

Hours:

Monday:

9:00 AM – 7:00 PM

Tuesday:

9:00 AM – 7:00 PM

Wednesday:

9:00 AM – 7:00 PM

Thursday:

9:00 AM – 7:00 PM

Friday:

9:00 AM – 7:00 PM

Saturday:

10:00 AM – 6:00 PM

4.90

147 reviews

tel: 210-432-0916

4.90

144 reviews

tel: 210-924-3695

Hours:

Monday:

10:00 AM – 7:00 PM

Tuesday:

10:00 AM – 7:00 PM

Wednesday:

10:00 AM – 7:00 PM

Thursday:

10:00 AM – 7:00 PM

Friday:

10:00 AM – 7:00 PM

Saturday:

10:00 AM – 5:00 PM

4.90

127 reviews

5313 Rigsby Ave. Ste 102,

San Antonio, TX 78222

show on map

permanently closed

4.90

89 reviews

permanently closed

4.90

42 reviews

tel: 210-829-5752

4.80

276 reviews

534 N New Braunfels Ave,

San Antonio, TX 78202

show on map

tel: 210-225-5032

Hours:

Monday:

9:00 AM – 7:00 PM

Tuesday:

9:00 AM – 7:00 PM

Wednesday:

9:00 AM – 7:00 PM

Thursday:

9:00 AM – 7:00 PM

Friday:

9:00 AM – 7:00 PM

Saturday:

9:00 AM – 6:00 PM

4.80

260 reviews

tel: 210-523-7911

Hours:

Monday:

9:00 AM – 7:00 PM

Tuesday:

9:00 AM – 7:00 PM

Wednesday:

9:00 AM – 7:00 PM

Thursday:

9:00 AM – 7:00 PM

Friday:

9:00 AM – 8:00 PM

Saturday:

10:00 AM – 6:00 PM

4.80

186 reviews

tel: 210-531-8737

Hours:

Monday:

9:00 AM – 7:00 PM

Tuesday:

9:00 AM – 7:00 PM

Wednesday:

9:00 AM – 7:00 PM

Thursday:

9:00 AM – 7:00 PM

Friday:

9:00 AM – 8:00 PM

Saturday:

9:00 AM – 5:00 PM

4.80

176 reviews

tel: 210-675-2210

Hours:

Monday:

9:00 AM – 7:00 PM

Tuesday:

9:00 AM – 7:00 PM

Wednesday:

9:00 AM – 7:00 PM

Thursday:

9:00 AM – 7:00 PM

Friday:

9:00 AM – 7:00 PM

Saturday:

9:00 AM – 7:00 PM

4.80

168 reviews

tel: 210-436-7474

Hours:

Monday:

9:00 AM – 7:00 PM

Tuesday:

9:00 AM – 7:00 PM

Wednesday:

9:00 AM – 7:00 PM

Thursday:

9:00 AM – 7:00 PM

Friday:

9:00 AM – 7:00 PM

Saturday:

9:00 AM – 5:00 PM

4.80

144 reviews

12804 Nacogdoches Rd,

San Antonio, TX 78217

show on map

tel: 210-599-8118

Hours:

Monday:

8:00 AM – 8:00 PM

Tuesday:

8:00 AM – 8:00 PM

Wednesday:

8:00 AM – 8:00 PM

Thursday:

8:00 AM – 8:00 PM

Friday:

8:00 AM – 8:00 PM

Saturday:

10:00 AM – 6:00 PM

4.80

141 review

10670 Culebra Rd Ste 105,

San Antonio, TX 78251

show on map

permanently closed

4.80

134 reviews

8515 Perrin Beitel Rd,

San Antonio, TX 78217

show on map

tel: 210-654-7191

Hours:

Monday:

10:00 AM – 7:00 PM

Tuesday:

10:00 AM – 7:00 PM

Wednesday:

10:00 AM – 7:00 PM

Thursday:

10:00 AM – 7:00 PM

Friday:

9:00 AM – 8:00 PM

Saturday:

9:00 AM – 6:00 PM

4.80

127 reviews

931 S General McMullen Dr,

San Antonio, TX 78237

show on map

tel: 210-433-7161

Hours:

Monday:

8:00 AM – 8:00 PM

Tuesday:

8:00 AM – 8:00 PM

Wednesday:

8:00 AM – 8:00 PM

Thursday:

8:00 AM – 8:00 PM

Friday:

8:00 AM – 8:00 PM

Saturday:

10:00 AM – 6:00 PM

4.80

99 reviews

7475 W Military Dr. Ste 108,

San Antonio, TX 78227

show on map

permanently closed

4.80

98 reviews

6710 Bandera Road Ste A,

San Antonio, TX 78238

show on map

tel: 210-520-4700

Hours:

Monday:

9:00 AM – 6:00 PM

Tuesday:

9:00 AM – 6:00 PM

Wednesday:

9:00 AM – 6:00 PM

Thursday:

9:00 AM – 6:00 PM

Friday:

9:00 AM – 6:00 PM

Saturday:

9:00 AM – 1:00 PM

4.80

73 reviews

tel: 210-431-9776

4.80

51 review

tel: 210-534-0559

Hours:

Monday:

8:00 AM – 8:00 PM

Tuesday:

8:00 AM – 8:00 PM

Wednesday:

8:00 AM – 8:00 PM

Thursday:

8:00 AM – 8:00 PM

Friday:

8:00 AM – 8:00 PM

Saturday:

10:00 AM – 6:00 PM

4.80

47 reviews

tel: 210-337-9312

4.80

47 reviews

11107 Wurzbach Rd Suite 105,

San Antonio, TX 78230

show on map

permanently closed

4.80

45 reviews

6924 W Military Drive,

San Antonio, TX 78227

show on map

tel: 210-645-9414

Hours:

Monday:

9:00 AM – 6:00 PM

Tuesday:

9:00 AM – 6:00 PM

Wednesday:

9:00 AM – 6:00 PM

Thursday:

9:00 AM – 6:00 PM

Friday:

9:00 AM – 6:00 PM

Saturday:

9:00 AM – 1:00 PM

4.80

42 reviews

6338 Old Pearsall Rd Ste 101,

San Antonio, TX 78242

show on map

tel: 210-623-9059

4.80

6 reviews

2908 West Avenue Ste 1,

San Antonio, TX 78201

show on map

tel: 210-348-1961

Hours:

Monday:

9:00 AM – 6:00 PM

Tuesday:

9:00 AM – 6:00 PM

Wednesday:

9:00 AM – 6:00 PM

Thursday:

9:00 AM – 6:00 PM

Friday:

9:00 AM – 6:00 PM

Saturday:

9:00 AM – 1:00 PM

4.70

116 reviews

12803 Nacogdoches Rd,

San Antonio, TX 78217

show on map

tel: 210-590-2360

Hours:

Monday:

9:00 AM – 7:00 PM

Tuesday:

9:00 AM – 7:00 PM

Wednesday:

9:00 AM – 7:00 PM

Thursday:

9:00 AM – 7:00 PM

Friday:

9:00 AM – 7:00 PM

Saturday:

9:00 AM – 6:00 PM

4.70

83 reviews

tel: 210-212-4800

Hours:

Monday:

10:00 AM – 7:00 PM

Tuesday:

10:00 AM – 7:00 PM

Wednesday:

10:00 AM – 7:00 PM

Thursday:

10:00 AM – 7:00 PM

Friday:

10:00 AM – 7:00 PM

Saturday:

10:00 AM – 6:00 PM

4.70

48 reviews

3138 SE Military Dr Ste 101,

San Antonio, TX 78223

show on map

tel: 210-576-3991

4.70

28 reviews

5129 West Ave Bldg A,

San Antonio, TX 78213

show on map

permanently closed

4.60

202 reviews

tel: 210-829-8773

Hours:

Monday:

9:00 AM – 7:00 PM

Tuesday:

9:00 AM – 7:00 PM

Wednesday:

9:00 AM – 7:00 PM

Thursday:

9:00 AM – 7:00 PM

Friday:

9:00 AM – 8:00 PM

Saturday:

9:00 AM – 6:00 PM

4.50

160 reviews

8458 Fredericksburg Rd,

San Antonio, TX 78229

show on map

tel: 210-616-0909

Hours:

Monday:

9:00 AM – 7:00 PM

Tuesday:

9:00 AM – 7:00 PM

Wednesday:

9:00 AM – 7:00 PM

Thursday:

9:00 AM – 7:00 PM

Friday:

9:00 AM – 8:00 PM

Saturday:

9:00 AM – 5:30 PM

4.50

24 reviews

tel: 210-684-2315

4.50

13 reviews

tel: 210-922-7332

4.30

18 reviews

1223 SW Military Drive,

San Antonio, TX 78221

show on map

tel: 210-932-2109

Hours:

Monday:

9:00 AM – 6:00 PM

Tuesday:

9:00 AM – 6:00 PM

Wednesday:

9:00 AM – 6:00 PM

Thursday:

9:00 AM – 6:00 PM

Friday:

9:00 AM – 6:00 PM

Saturday:

9:00 AM – 1:00 PM

4.20

29 reviews

8770 State Hwy 151 Ste 107,

San Antonio, TX 78245

show on map

tel: 210-674-6100

4.20

25 reviews

1107 San Pedro Ave Ste 101,

San Antonio, TX 78212

show on map

permanently closed

4.00

30 reviews

tel: 210-576-7880

Hours:

Monday:

8:00 AM – 8:00 PM

Tuesday:

8:00 AM – 8:00 PM

Wednesday:

8:00 AM – 8:00 PM

Thursday:

8:00 AM – 8:00 PM

Friday:

8:00 AM – 8:00 PM

Saturday:

10:00 AM – 6:00 PM

3.75

57 reviews

tel: 210-349-7552

Hours:

Monday:

8:00 AM – 8:00 PM

Tuesday:

8:00 AM – 8:00 PM

Wednesday:

8:00 AM – 8:00 PM

Thursday:

8:00 AM – 8:00 PM

Friday:

8:00 AM – 8:00 PM

Saturday:

10:00 AM – 6:00 PM

3.70

208 reviews

tel: 210-308-7435

Hours:

Monday:

10:00 AM – 6:00 PM

Tuesday:

10:00 AM – 6:00 PM

Wednesday:

10:00 AM – 6:00 PM

Thursday:

10:00 AM – 6:00 PM

Friday:

10:00 AM – 6:00 PM

Saturday:

10:00 AM – 2:00 PM

3.70

33 reviews

4535 Fredericksburg Road Ste 105,

San Antonio, TX 78201

show on map

tel: 210-733-0138

Hours:

Monday:

9:00 AM – 6:00 PM

Tuesday:

9:00 AM – 6:00 PM

Wednesday:

9:00 AM – 6:00 PM

Thursday:

9:00 AM – 6:00 PM

Friday:

9:00 AM – 6:00 PM

Saturday:

9:00 AM – 1:00 PM

3.70

28 reviews

423 N New Braunfels Ave,

San Antonio, TX 78202

show on map

tel: 210-227-5493

Hours:

Monday:

8:00 AM – 8:00 PM

Tuesday:

8:00 AM – 8:00 PM

Wednesday:

8:00 AM – 8:00 PM

Thursday:

8:00 AM – 8:00 PM

Friday:

8:00 AM – 8:00 PM

Saturday:

8:00 AM – 8:00 PM

3.70

15 reviews

tel: 210-348-5703

3.60

32 reviews

5886 De Zavala Rd Ste 103,

San Antonio, TX 78249

show on map

tel: 210-691-1664

3.55

139 reviews

permanently closed

3.40

11 review

10650 Culebra Rd Ste 128,

San Antonio, TX 78251

show on map

tel: 210-509-4432

3.00

3 reviews

permanently closed

2.95

177 reviews

tel: 210-675-5057

Hours:

Monday:

10:00 AM – 7:00 PM

Tuesday:

10:00 AM – 7:00 PM

Wednesday:

10:00 AM – 7:00 PM

Thursday:

10:00 AM – 7:00 PM

Friday:

10:00 AM – 8:00 PM

Saturday:

10:00 AM – 6:00 PM

2.85

145 reviews

2864 Thousand Oaks Dr,

San Antonio, TX 78232

show on map

permanently closed

2.85

123 reviews

tel: 210-359-6500

Hours:

Monday:

10:00 AM – 7:00 PM

Tuesday:

10:00 AM – 7:00 PM

Wednesday:

10:00 AM – 7:00 PM

Thursday:

10:00 AM – 7:00 PM

Friday:

10:00 AM – 8:00 PM

Saturday:

10:00 AM – 6:00 PM

0.00

0 reviews

Texas Car Title & Payday Loan Services

11400 Culebra Road #201,

San Antonio, TX 78253
Near By Cities

by Office Count
85 CFPB Complaints in San Antonio
There were 85 CFPB complaints in San Antonio since Nov 2013.
Complaints over Years
Top 7 Companies
Speedy Cash: 29
Ace Cash Express: 22
Check 'n Go: 17
Community Choice Financial: 9
Check into Cash: 4
LendNation: 3
Advance America: 1
Top 3 Complaints Issues
Took or threatened to take negative or legal action: 9
Communication tactics: 9
Charged fees or interest I didn't expect: 8

about LendNation's office
6924 W Military Drive, San Antonio, TX 78227

6620 FM 78 Suite 102 & 103, San Antonio, TX 78244

about Speedy Cash's office
1103 Fair Ave, San Antonio, TX 78223


about Check 'n Go's office
7103B San Pedro, San Antonio, TX 78216

about Ace Cash Express's office
2864 Thousand Oaks Dr, San Antonio, TX 78232

about Ace Cash Express's office
2864 Thousand Oaks Dr, San Antonio, TX 78232
Payday Loans in San Antonio
All legal types of business activities are welcome in San Antonio, including payday lending. As long as payday lenders are legal in Texas, and there is always someone out there in need of quick money, they have jobs to do here. In terms of the number of payday lending companies, San Antonio is only second to Houston in Texas. There are five large companies with 76 offices distributed across the city: Speedy Cash, Advance America, Check'n Go, Ace Cash Express, and Quik Cash.
Legal Aspects of Payday Loans
All these companies operate on a legal basis, and their activity is regulated by federal and local law. The Texan law does not set any caps for finance charges, fees, and APS – they all depend on the size of a loan. For this reason, lenders enjoy quite a bit of freedom, and the average APR appears to be quite high (over 660%). This is important information for borrowers because this makes them vulnerable, and many end up with huge debts, which they find hard to discharge. On the other hand, the local law does not allow any abusive acts against borrowers, who fail to pay back on time. Rollovers are not allowed either.  Finally, a loan term should last at least 7 days.
City Ordinance in San Antonio
Ordinance No. 2012-09-20-0739 (Changes to Chapter 16: XVI Article, Section 16-901, 16-913 )

Approved on September 20, 2012
Signed by Leticia M. Vacek (City Clerk), Michael Bernard (City Attorney), Julian Castro (Mayor)
This ordinance determined the following rules for the operation of payday loan lenders in San Antonio:
The lender must have a special license to operate in the city and renew it annually;
Payday loans should not exceed 20% of the borrower's gross monthly income;
The minimum extension period (renewal or rollover) between loans is 7 days;
Installment payments should not exceed 4 times;
Every installment payment is a minimum of 25% of the principal amount;
Rollovers should not exceed 3 times;
The contract must be written in an understandable language;
The lender must provide the consumer with useful information about financial education.
Payday Loans Complaints in San Antonio
City of San Antonio Credit Access Business Administration
1. By phone: 210-207-1318
2. Send complaint form to P.O. Box 839975, San Antonio, TX 78283-3975
San Antonio Payday Loan Stats
As of April 1, 2021, in San Antonio work 81 payday loan stores:
AceCashExpress (AceCreditAccessLLC); 20 stores;
SpeedyCash (HemoneyStoreLP): 17 stores;
TitleMax (TitleMaxofTexasInc): 16 stores;
CheckNGo (SouthWestern&PacificSpecialtyFinanceInc ): 9 stores;
AdvanceAmerica (AcsoOfTexasLP): 7 stores;
SpeedyCash (ScilTexasLLC): 5 stores;
ActionExpressLoans: 1 store;
TheCashStore (CotTonWoodFinancialTexasLP): 1 store;
QuikCash (QCFinancialServicesOfTexasInc); 1 store;
TexasCarTitleandPaydayLoanServices INC: 1 store;
LoanStarTitleLoans (WellShireFinancialServicesLLC): 1 store.
In the 2019 year, in San Antonio MSA stores (payday loans and auto title loans) made:

The amount of new payday loans: $73 mln;
Fee charges: $98 mln;
Refinances: $78 mln;
the average loan term for a single payday loan was 18 days;
the average loan term for an installment payday loan was 152 days;
the average fee for every $100 single payday loan was $20;
the average fee for every $100 installment payday loan was $159.
Office Locations vs Household Income
Census.gov Data of Households Income as of 2019 and Offices Distribution as of 2021.
Legend:
Less than $25,000
$25,001 - $50,000
$50,001 - $75,000
$75,001 - +$100,000
San Antonio is a major city in south-central Texas that has around 80 payday loan lending centers. The number is large. But why does it have such a great number of payday loan centers? Let's analyze it through the map.
The northwestern side has a greater number of loan stores where the average household income is $40,000. Parts of the city like Alamo Heights, Terrell Hills, and the Quarry Golf course have an average household income of around $100,000. And there are fewer loans centers in that area. In addition to that, the south-southwest area has an average income of $45000, with no loan centers nearby. The area around St. Mary's University has a lower average house income i.e., $30,000 with a fewer number of loan centers. The area around Castle hills, and Vance Jackson has an average household income of more than $100,000 with 5 to 7 loan centers nearby. The Eastside of San Antonio city has an average low income of $25000 with an average number of payday loan lending stores. To conclude, it can be seen from the map that there is no direct or inverse relation exists between household income and the number of payday loan centers in the city. There are areas where the average income is higher and the loan centers are also in greater number and vice versa. There are also areas like the eastern side that have an average low income and the loan centers are also in average number.
Financial Assistance in San Antonio
Financial Empowerment Centers – call: (210)207-6000
Office of Financial Empowerment – call: (210)207-5910
Family Assistance Centers – call: (210)207-7830
San Antonio Residents Debt-to-Income Ratios
San Antonio residents have 662 median credit score and the average number of late payments is about 6.86. Below represented DTI (Debt-to-Income) ratios shows how San Antonio residents debts stacks up against their income. As of 2020.
Credit Card DTI
7.06%
Mortgage DTI
347.47%
Car Loan DTI
44.91%
Student Loan DTI
47.35%
San Antonio Residents Financial Statistics
Below represented statistics is for San Antonio, Bexar County, Texas. As of 2019.
Median age of San Antonio's residents, years
33
Labour force participation rate, %
64.3%
Unemployment rate, %
5.5%
% of residents with no health insurance
16.7%
Median individual income, USD
$26,586
Median household income, USD
$52,455
% of households with income under $35,000
33.8%
% of households with income $35,000 - $75,000
33.0%
% of households with income $75,000 - $100,000
12.1%
% of households with income over $100,000
21.2%
% of households that own their residence
53.9%
Median home value owned by residents, USD
$143,126
Median rent cost, USD
$992
Some official sources of data we used to build this page: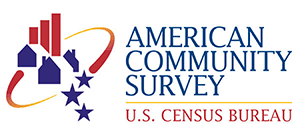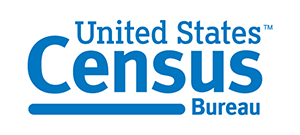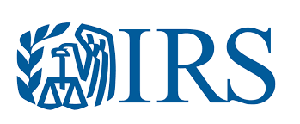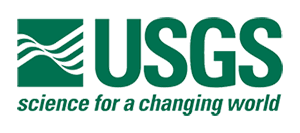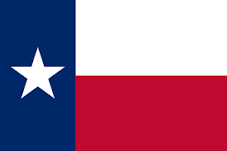 Payday Loans are legal* in Texas.
83
Local Stores
7
Companies
27170
Reviews
YES
Online Loans