Payday Loans Online
is a hassle-free process with no paperwork.
*
* No affiliation with any of the companies listed on the page.
Amarillo, TX Payday

Loans

Lenders
5 local stores

from

3 companies

located in

Amarillo, TX
All Amarillo, TX Lenders Offices
by Rating
* No affiliation with any of the companies listed on the page.
Office Address

5.00

465 reviews

901 Spur 228 Building 1,

Amarillo, TX 79111

show on map

tel: 806-335-9500

4.90

490 reviews

tel: 806-576-3760

4.80

49 reviews

tel: 806-331-2050

4.20

24 reviews

tel: 806-355-7665

4.00

20 reviews

tel: 806-331-0867

901 Spur 228 Building 1, Amarillo, TX 79111

3514 E Interstate 40, Amarillo, TX 79103

901 Spur 228 Building 1, Amarillo, TX 79111
I needed extra cash and I went to American Cash Center without hesitating. I was totally and absolutely right when I have chosen this company to take a payday loan from. It all went smoothly and fast from the beginning to the end. I resolved my temporary financial complications and was happy to deal with the loan option as simple as that one. I highly recommend cash advances and American Cash Center in particular. ...


about American Cash Center's office
719 S Georgia St, Amarillo, TX 79106
Just a note to say it's a really good place to apply for cash when it is really something you need sort of badly. I got into trouble with my car and this time it appeared to be a case of dire necessity that it was fixed really soon. Thanks to this payday loan company I managed to do it fast and without hassle. ...


about Easy Money Loan Service's office
2600 SW 6th Ave, Amarillo, TX 79106
I used the payday loan service once in my life and it was really convenient. I am a mother of two sons and you can imagine what it is like when a washing machine breaks. I had to find a way to repair it really fast and with the help of a payday lona company I managed to solve my problem without stress. ...


about Dash For Cash's office
3409 S. George Suite 1, Amarillo, TX 79109
Payday Loans in Amarillo
Amarillo has its own rules for operating payday loans business. In 2014 year, Amarillo enacted the city ordinance with special restrictions.
Ordinance No. 7486 (Chapter 14-10)
Passed by the City Council on September 9, 2014
Signed by Paul Harpole (Mayor), Frances Hibbs (City Secretary)
Restrictions and Guidelines:
A fine for violating the rules is $500;
The lender must obtain a special certificate for doing payday-loan business ($40 for an application fee);
The lender must maintain the payday loan records for at least 3 years;
20% of the consumer's gross monthly income for a payday loan;
The lender must determine consumer income and make a copy of the document (paycheck, IRS Form W-2, tax return, signed letter for employer)
Max 4 installment payments (one payment – min 25% of the principal amount);
The single payday loan can not repay more than 3 times;
A new loan up to 7 days (after the old loan has been paid) will be considered a renewal.
For Complaints in Amarillo
Credit Access Business Regulation
1. Call: (806) 378-3041
Amarillo Payday Loan Stats
In the 2019 year, in the Amarillo MSA, were 14 store locations (payday loans and title auto loans). They made the next numbers:

The amount of new payday loans: $3,7 mln;
Fee charges: $4,4 mln;
Refinances: $4,3 mln;

the average loan term for an installment payday loan was 159 days;

the average fee for every $100 installment payday loan was $128.
Questions/Answers
Amarillo Residents Debt-to-Income Ratios
Amarillo residents have 672 median credit score and the average number of late payments is about 5.52. Below represented DTI (Debt-to-Income) ratios shows how Amarillo residents debts stacks up against their income. As of 2020.
Credit Card DTI
5.87%
Mortgage DTI
285.24%
Car Loan DTI
44.19%
Student Loan DTI
40.72%
Amarillo Residents Financial Statistics
Below represented statistics is for Amarillo, Potter County, Texas. As of 2019.
Median age of Amarillo's residents, years
34
Labour force participation rate, %
66.7%
Unemployment rate, %
3.6%
% of residents with no health insurance
16.5%
Median individual income, USD
$29,382
Median household income, USD
$52,725
% of households with income under $35,000
33.6%
% of households with income $35,000 - $75,000
33.6%
% of households with income $75,000 - $100,000
12.1%
% of households with income over $100,000
20.8%
% of households that own their residence
60.5%
Median home value owned by residents, USD
$130,443
Median rent cost, USD
$850
Some official sources of data we used to build this page: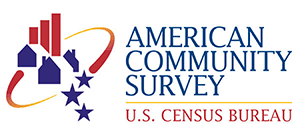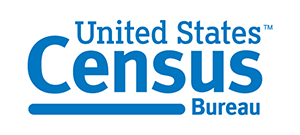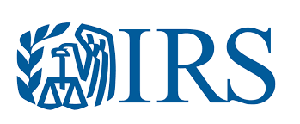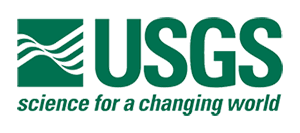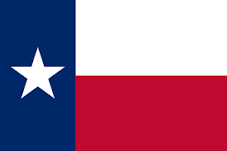 Payday Loans are legal* in Texas.
5
Local Stores
3
Companies
1048
Reviews
YES
Online Loans