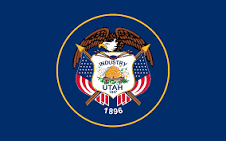 Payday Loans are legal* in Utah.
5
Local Stores
5
Companies
247
Reviews
YES
Online Loans
Payday Loans Online
is a hassle-free process with no paperwork.
Orem, UT Payday

Loan

Lenders
5 local stores

from

5 companies

located in

Orem, UT
All Orem, UT Lenders Offices
by Rating
Office Address

5.00

1 review

671 N State Street,

Orem, UT 84057

4.70

149 reviews

tel: 801-221-8898

4.40

34 reviews

tel: 801-224-9300

4.05

58 reviews

tel: 801-221-9090

3.40

5 reviews

permanently closed
Near By Cities

by Office Count

about Buckeye Check$mart's office
419 S. State St., Orem, UT 84058

about 1st Choice Money Center's office
948 N State St, Orem, UT 84057

about 1st Choice Money Center's office
948 N State St, Orem, UT 84057
I have already used the payday loan service several times. It's easy, since no calls or faxing documents is required. It's quick, and you get the money you terribly need in no time. And probably the most important thing is that there are no hidden costs – you know from the very beginning how much you will have to pay back. Me and my wife found these loans especially convenient when we've decided to renovate our house. We had initially decided on the amount of money we were willing to spend on it, but once the makeover had been started there emerged several unforeseen bills. The sum was not so big as to take a normal loan from a bank, but at the same time not so small that we could pay it from our current income. So payday loans came quite opportune. Now we know what to do in case of unpredicted expenses and a limited budget. ...


about Check City's office
15 S State St, Orem, UT 84058
I have been thinking about taking my girlfriend to a romantic trip somewhere like Bahamas or the Caribbean but all the offers were financially out of bounds, or, if there was an option, there was some other reason not to go, like my job, or her being ill. But this time it would be a sin to miss such an ad – a romantic week for two at a luxury hotel, a real bargain and should be taken immediately. And I decided to use this opportunity at all costs. About the costs, actually, it was my uncle who told me about Raincheck Payday Loans and his feedback was really approving. So, I applied online. I should say, I have never thought borrowing money can be that easy. I got the requested money transferred to my account within 2 hours – really quick and the trip was mine. My girlfriend was beside herself for happiness. We spent the most wonderful week that I could have hardly afforded if it were not for you. I should once again put an emphasis on the brilliant and timely service, I could have never imagined that even with bad credit I could get cash and so fast, also! Good luck and more customers to you! ...


about Raincheck Payday Loans's office
671 N State Street, Orem, UT 84057