Payday Loans Online
is a hassle-free process with no paperwork.
Reno, NV Payday

Loans

Lenders
10 local stores

from

6 companies

located in

Reno, NV
All Reno, NV Lenders Offices
by Rating
Office Address

5.00

7 reviews

tel: 775-852-5511

4.90

127 reviews

3650 S Virginia St Suite K2,

Reno, NV 89502

show on map

tel: 775-636-9560

4.75

50 reviews

5220 Longley Lane Ste 400/500,

Reno, NV 89511

show on map

tel: 775-996-1990

4.30

49 reviews

555 South Virginia Street Suite 101,

Reno, NV 89501

show on map

tel: 775-329-6669

4.25

70 reviews

permanently closed

4.20

14 reviews

tel: 775-624-6669

4.10

34 reviews

10590 North McCarran Boulevard,

Reno, NV 89503

show on map

tel: 775-996-1999

3.90

7 reviews

tel: 775-200-9078

3.80

37 reviews

tel: 775-328-1000

3.60

20 reviews

tel: 775-825-6669
Near By Cities

by Office Count
5 CFPB Complaints in Reno
There were 5 CFPB complaints in Reno since Dec 2014.
Complaints over Years
Top 5 Companies
Check into Cash: 1
Advance America: 1
Check 'n Go: 1
Speedy Cash: 1
Ace Cash Express: 1
Top 3 Complaints Issues
Attempts to collect debt not owed: 2
Communication tactics: 1
Can't contact lender: 1

about Rapid Cash's office
3650 S Virginia St Suite K2, Reno, NV 89502

about Rapid Cash's office
3650 S Virginia St Suite K2, Reno, NV 89502

about Check City's office
10590 North McCarran Boulevard, Reno, NV 89503

about Advance America's office
5005 S. McCarran Blvd., Reno, NV 89502

about Advance America's office
5005 S. McCarran Blvd., Reno, NV 89502


about Check City's office
10590 North McCarran Boulevard, Reno, NV 89503
Thanks for help - you made me a great favor. I was in a serious trouble with cash and it is really complicated not to get into a serious despair fit. I have to say that Moneytree appeared to be the best thing ever when it comes to loans. I liked that these people didn't ask me any single question why I need cash and fast. I hate such kind of explanations - if I need cash this is my personal business what for. In this respect they are really very helpful despite the fact of the exorbitant rates. ...


5015 West 7th Street, Reno, NV 89523
Hello. I have to say that there are few companies that work in this way and that not all of them actually offer the same quality service. I have tried several options before Money Point and I really think that they are the best. They never ask stupid questions and they are ready to give me cash whenever I really need it. Great place and reasonable rates. ...


about Money Point's office
3350 Kietzke Ln, Reno, NV 89502
I wish I had more cash at my disposal but the facts are that I cannot afford far too many things. This is really inconvenient when some unplanned situations happen and when I start needing cash really badly. I am glad to have an option of paydya loans. I love the idea of fast cash a lot and it is hard to find anything more benefitiak than that. ...


about Frog Center's office
3652 S Virginia St, Ste C3, Reno, NV 89502
I was made redundant a couple of weeks ago quite out of a sudden and this was a little bit of a shock to me. They have decided to reduce stuff, though, everything seemed pretty stable and nothing designated anything like this coming. This was a nasty shock as I am sort of a person who lives from paycheck to paycheck and often spends more than can afford, so I rarely have savings. My last bit went for a car repair. Every last cent of it, in fact; but you cannot live without a car in this town, I think, there is no need for an explanations… well, the problem was that I was fired and faced with the reality that I delayed my apartment rent. Another bit of a nasty shock. I know, my mom would say that I should be a little bit more responsible but I am sure I will now. I had to get cash quickly and this is Check City name that sprung into my mind right away. I was uncertain about the chances to get a loan; however, it appeared to be pleasantly easy. The company representative was very, very helpful and absolutely unbiased (which is a rarity, I should say). I gave her my personal information details and was assured that the money will be transferred to my account within a day. Truly, this was great as my landlord was becoming pretty impatient. I am glad that there is a service like you and thanks again, I could have lost a place to live that I really like and that is hard to get, in fact. ...


about Check City's office
5220 Longley Lane Ste 400/500, Reno, NV 89511
Reno is a city in the north-west of Nevada with a population of 248 853 people. Located in Washoe County, it is the fourth largest city in the state. It is known worldwide as "The Biggest Little City in the World" – a kind of brand that local businessmen promoted in the early 1900s.
Also, it attracts small and medium-size companies that specialize in various spheres, and payday loan lending firms are no exception. Reno is home to a number of long-standing lenders, such as Check into Cash, Check City, Advance America, Frog Center, Money Point, Moneytree. There are always people in need of quick money and, consequently, some ground for these businesses to flourish. Not uncommonly, some payday loan businesses in Reno and the rest of Nevada are run by members of local tribal groups, as they enjoy a number of privileges, freedoms and support by the so-called Tribal Government.
Reno Payday Loan Legislation
Nevada's legislation creates a kind of terrific environment for payday loan lenders. There are no limits to the loan size, except it should not be more than 25% of gross monthly income. There are no limits to APR, minimum loan term, finance charges or number of rollovers either. The maximum loan term is 35 days. This gives quite a bit of freedoms to lenders and poses a danger of getting seriously trapped for borrowers.
Although Nevada law prohibits any rough acts against borrowers, who fail to pay back on due date, there have been such occasions. Besides, tough measures can be applied to those who deliberately fail to pay back.
Geography
Nevada is located in a semi-arid area in the west of the Great Basin on the eastern slope of the Sierra Nevada mountain range (4,400 ft above sea level). The Truckee River feeds drinking water to the city. There are quite a number of faults in the region, which make it seismically unstable: a series of earthquakes occurred in 2008 measuring about 5 on the Richter scale and causing damage to a number of homes in the city.
History
Reno's history began with a toll bridge across the Truckee River, which was built in 1859 to connect Virginia City and the California Trail. The crossing was to ease the traffic of emigrants coming in to settle around the newly discovered silver and gold sites. In 1868, the transcontinental railroad reached the place, and the city got an official status. By the early 1900s, Reno became an attraction, especially during the 1910 heavyweight contest. Spectators would receive greeting cards with the slogan "The Biggest Little City in the World" written on them: that was to become the brand slogan for the city in 1929. Indeed, spectators and newcomers noted that the town looked great for its size (it had a population of around 10 000 people at the time). There was a university and renovated downtown area, which was not quite so typical of America's towns of that time.
Population and Demographics
By now, Reno's population has reached 248 853 people, median age is 35.5 years old. Average price for a home is $265 147, and 47.5% of the population have a home in possession. Household incomes average $52 106, median individual income is $28 207. Rents average $1 178. About 18.5% of the households have incomes ranging from $50 000 to $75 000, and 21.6% of households have six-figure incomes. The unemployment rate is 6.7%.
Reno is as ethnically diverse as the rest of Nevada. The racial makeup is: whites are an overwhelming majority (77.5%), Hispanic whites are 25.2%, Asians account for 6.4%, Blacks – 2.6%, Native Americans are 1.2%.
Reno Today
Nowadays, Reno is an attraction for tourists from nearby and other states. It is home to some exciting events, such as Hot August Nights, the Reno Air Races, the Great Reno Balloon Race, etc. During the 2000s, the city witnessed an inflow of high-tech businesses, which wouldn't stop even after the 2008 recession. Finally, Reno is a huge educational center: its top employers are the Washoe County School District and the University of Nevada.
Reno Residents Debt-to-Income Ratios
Reno residents have 678 median credit score and the average number of late payments is about 3.09. Below represented DTI (Debt-to-Income) ratios shows how Reno residents debts stacks up against their income. As of 2020.
Credit Card DTI
6.84%
Mortgage DTI
521.10%
Car Loan DTI
36.79%
Student Loan DTI
44.38%
Reno Residents Financial Statistics
Below represented statistics is for Reno, Washoe County, Nevada. As of 2019.
Median age of Reno's residents, years
35
Labour force participation rate, %
68.1%
Unemployment rate, %
5.4%
% of residents with no health insurance
9.8%
Median individual income, USD
$31,399
Median household income, USD
$58,790
% of households with income under $35,000
28.2%
% of households with income $35,000 - $75,000
33.1%
% of households with income $75,000 - $100,000
12.7%
% of households with income over $100,000
26.0%
% of households that own their residence
48.0%
Median home value owned by residents, USD
$332,902
Median rent cost, USD
$1,029
Some official sources of data we used to build this page: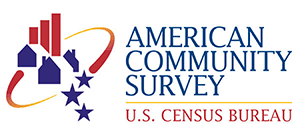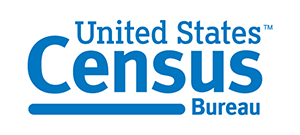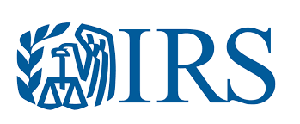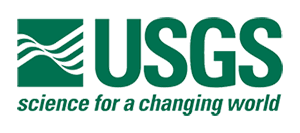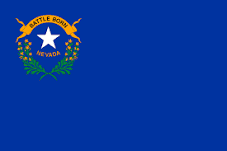 Payday Loans are legal* in Nevada.
10
Local Stores
6
Companies
415
Reviews
YES
Online Loans