Payday Loans Online
is a hassle-free process with no paperwork.
Nevada

NV

Payday Loans

104 local stores

from

8 lenders

located in 13

Nevada

NV

cities
Lender

4.46

1k+

reviews

3.40

47

reviews

4.60

9

reviews

4.25

2k+

reviews

4.47

225

reviews

4.19

911

review

4.51

7k+

reviews

4.92

358

reviews
Top Nevada Cities

by Store Count
Nevada is a state in the west of the USA. Located in the Rocky Mountains, the state gets its name from the snow-covered mountain range: "Nevada" is the Spanish for "snow-covered". It is known as the "Silver State". Largely, it owes the name to the discovery of the Comstock Lode and the silver rush that followed it. Also, it is called "the Battle Born State", as the discovery pretty much put it in the middle of the Civil War and contributed to the state's birth. The state's largest cities are Carson City (the capital), Las Vegas, and Reno.
Nevada is famous for its lenient laws: there is no individual income tax and corporate tax. Also, the state's government opposes any effort by the national government to prohibit 24-hour sale of alcohol and appearing in public places in a state of intoxication.
Although gambling is strictly regulated by the U. S. legislation, gamblers feel well there too, especially descendants of aboriginal Indian tribes, many of who, contrary to the federal law, are allowed to own and run casinos.
Geography
Nevada is located in the Great Basin Desert and has the least amount of rainfall in the United States. The state borders on California to the west, south-west and south, Utah to the east, Idaho and Oregon to the north. It has an extremely diverse landscape with numerous plateaus, valleys, woodlands, and sandy desert areas.
Nevada Payday Loan Law and Legislation
Payday loan landers are another category of business, who are quite well of with the lenient Nevada legislation. Tribe lending enterprises are present in Nevada, which are run by the so-called Native American tribal government. There are no APR or loan amount limits. It should be noted, however, that the loan size should not exceed 25% of a family's gross monthly income. This makes Nevada an attraction for lenders, yet puts borrowers are at an increased risk of falling into a debt trap.
In Nevada, payday loans are officially termed as "high-interest loans" and "deferred deposit loans". The maximum loan term is 35 days, and it cannot be extended for more than 60 days.
Nevada Direct Payday Loan Lenders
Payday lending companies can be found in Nevada's major cities: Las Vegas, Carson City, Henderson and Reno. The biggest ones have many offices around the state. These include Check City, Speedy Cash, Advance America and Quik Cash. These businesses claim to work for the benefit of citizens, whose cannot boast a high income and are at risk of financial difficulties.
It appears that people in Nevada seem less likely to want to apply for a payday loan: about 20% of households have annual income of $50,000 to $75,000, and median yearly individual income amounts to $31.694. With average home value amounting to $254 521, it seems quite possible for a family to buy a house. However, the demand for payday lending services can be explained by the likelihood of unexpected bills and expenses (due to accidents, health issues, etc.).
Nevada Payday Loans Statistics
There are about 95 licensed high-interest lenders in Nevada with around 300 offices. As of 2016, they granted about 440,000 high-interest loans, about 837,000 deferred deposit loans and nearly 520,000 title loans. It has been estimated that fees alone that are pumped from Nevada's population each year, total around $182,000,000.
Nevada Loan Drains
Because Nevada's law is quite so loose on payday lenders and makes some of them want to be predatory with their clients. The total fee drain in Nevada is $182,569,531, comprising a total of car-title ($104,843,696) and total payday loan ($77,725,835) fees drained from customers.
Who Can Apply for a Payday Loan in Nevada?
Given the legal freedoms Nevada lenders enjoy, borrowers should be more careful and be sure that they can pay back on time. Payday lenders tend not to be very strict on credit histories. However, they are interested in getting their money back, so the most common requirements are:
You must be a citizen of the United States and a resident of Nevada
You must have a source of constant income and an open checking account
You must provide your ID and contact information as required by a lender.
Nevada Today
Over the past decades, Nevada witnessed a number of economic upheavals due to the declining mining sector. Right now, there are signs of resurgence, particularly a booming local estate and housing market. It is quite visible in the picturesque mountain regions that provide a range of opportunities for cattle ranching.
139 CFPB Complaints in Nevada
There were 139 CFPB complaints in Nevada since Nov 2013.
Complaints over Years
Top 9 Companies
Speedy Cash: 57
Check City: 20
Ace Cash Express: 20
Check 'n Go: 16
Community Choice Financial: 11
Advance America: 7
Check into Cash: 5
LendNation: 2
TitleMax: 1
Top 3 Complaints Issues
Communication tactics: 21
Can't contact lender: 15
Took or threatened to take negative or legal action: 14
Some official sources of data we used to build this page: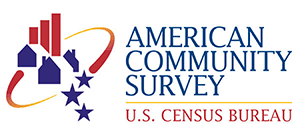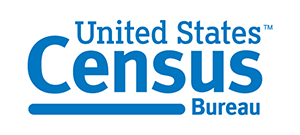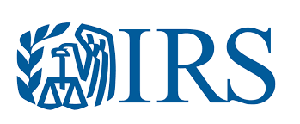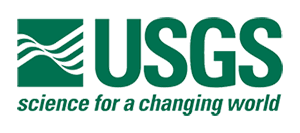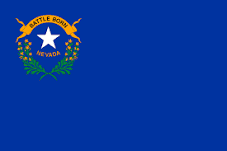 Payday Loans are legal* in Nevada.
Loan Amount *
25% of monthly gross income
Max
Loan Period *
No Limit
104
Local Stores
8
Companies
13
Cities
YES
Online Loans